How do I choose and use a Penis Ring?
Welcome to the wonderful world of penis rings.
I'm so happy you have decided to say "I do" and put a ring on it. There are all sorts of benefits to using a penis ring. They can make for a harder penis that stays that way for longer, they can make your penis appear larger, they can make your penis feel more sensitive and they can even stimulate your partner if you choose a vibrating or textured option.
That means that there are quite a few things to consider when it comes to how to choosing and using a cock ring . Which type of penis ring you go for will determine how it is worn and what benefits it can offer the wearer and their partner.
Here's a rundown of the different options and how to use each one.
Single Loop Penis Ring – shaft only
A single loop penis ring is a super common type of penis ring and probably the one that comes to mind when you think of one. It's a simple loop that sits at the base of the penis and has no fancy frills. These rings are nice and simple but extremely effective. Single loop penis rings that sit on the shaft of the penis only are great for helping to maintain a firm erection as they trap the blood inside the erection and slow it's flow back out. They are great for anyone that is looking for a rock-hard erection, more sensitivity in the penis and those with erectile dysfunction (ED).
This type of ring is made from materials that stretch to sit firmly yet comfortably on the shaft on the penis. Due to their level of stretch, this style usually caters to all sizes regardless of girth. Common materials are silicone, TPE or TPR.
Get it on!
Getting a single loop penis ring on might initially take a little practice but will become easy after a few tries. You want to start with an erect penis, so make sure you are adequately aroused and have the cock ring at the ready. I suggest you use a little waterbased lubricant around the inside of the ring too so you can manoeuvre it into the right position. Now stretch that ring out and lower it down onto the base of your shaft and release it slowly. But, be careful while you do this. It's basically a rubber band for your penis and if you let it snap, it's going to hurt, as I'm sure you can imagine.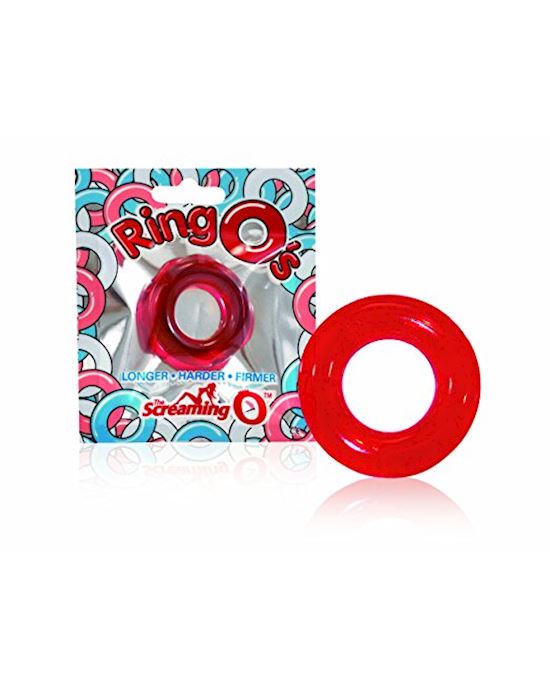 Ringo$3.95Shop Now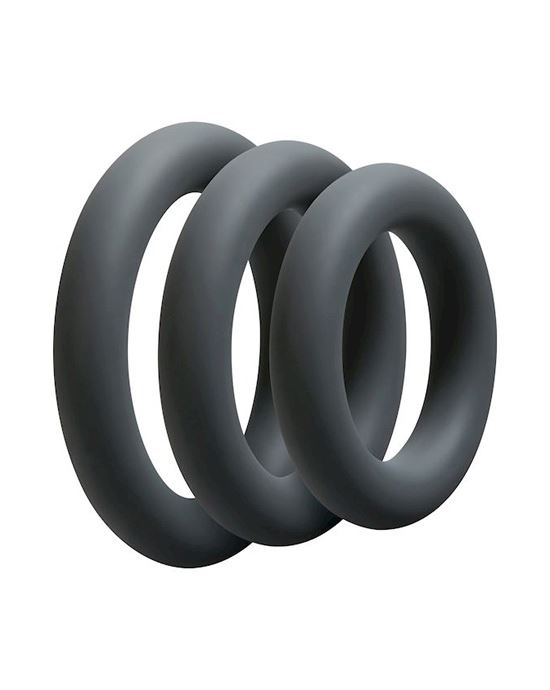 Optimale 3 Cock Ring Set Thick$45.95Shop Now
Single Loop Penis Ring – shaft & balls
There are also single loop penis rings that go around the penis and the balls all in the same loop so that the ring is worn close to the body. If you are looking for a cock ring that is going to help you last longer in bed, this is the style for you. Penis rings that go around the penis and the balls can help to make you last longer as they slow down the ejaculation process and stop the testicles from being drawn up into the body.
The materials for this style are the same as the single loop penis ring for the shaft only but they may be slightly thicker to be more comfortable to the wearer.
Get it on!
Getting this type of ring on is quite a different process to one that only goes on the shaft. With this ring, you need to put it on while you have a flaccid penis. Apply some water-based lubricant to the inside of your ring and slide your testicles through the ring one by one and then slide your flaccid penis through too.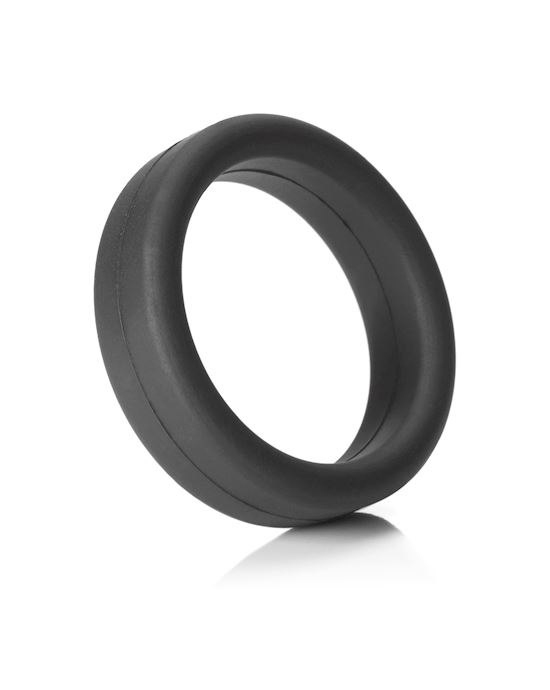 Super Soft C-ring$16.95Shop Now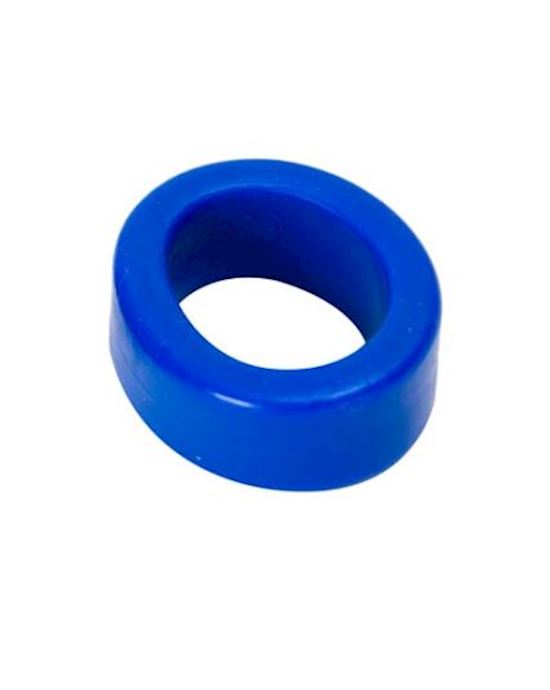 Titanmen Stretch-to-fit Cock Ring$17.95Shop Now
Double Loop Penis Ring
A double loop penis ring has the same effect as a ring that goes around the penis and the balls but it uses two stretchy loops instead of one. These are usually joined together at a point so that they stay connected but the penis and the testicles each get their own loop. They are designed to maintain a firm penis and help the wearer last longer too.
Again, this type of ring is usually made from stretchy materials that can stretch wide over the penis but stay firm when they are properly in place. Look out for silicone, TPE or TPR.
Get it on!
This type of ring offers a little more ease of movement so you can choose whether you want to put it on while you are flaccid or erect. Again, just lube the inside of both rings to make getting it on a lot easier. Then slide your penis through the first loop and then put your testicles through the second one. It might take a little rejigging so lubricant is essential here.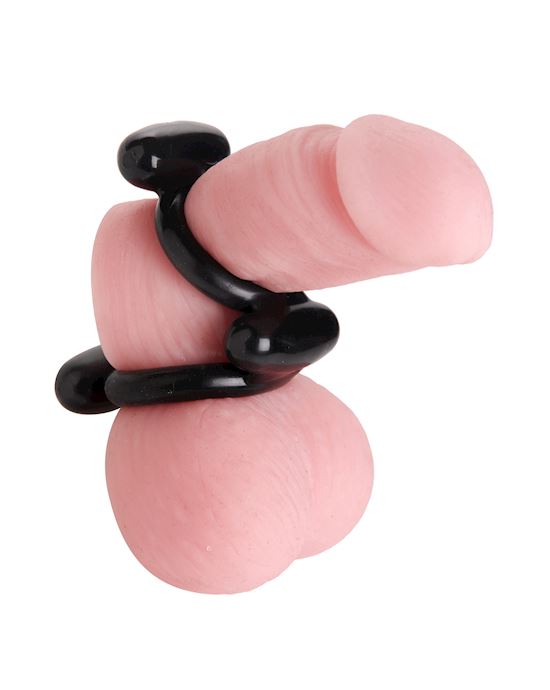 Dual Stretch To Fit Cock And Ball Ring$21.95Shop Now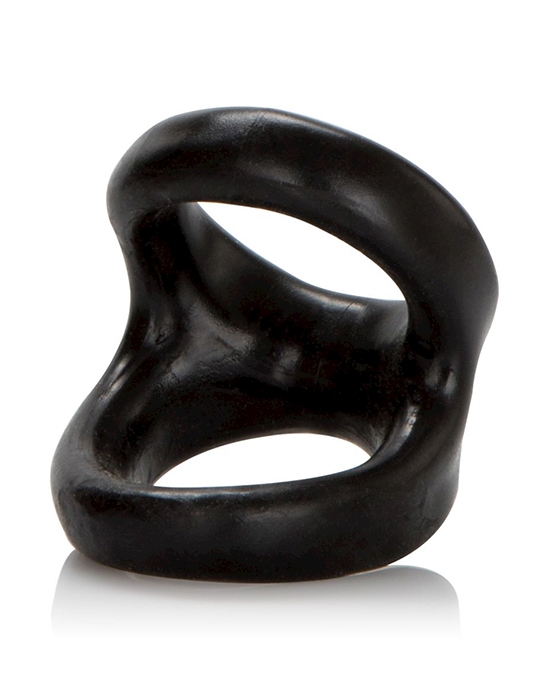 Colt Snug Tugger$20.95Shop Now
Vibrating Penis Rings
All of the above styles also have options that will vibrate. This may be in the form of a removable bullet vibrator or a permanent fixture at the top of the loop that may also have texture or additional rabbit ears for stimulation. In most case, vibrating cock rings are designed to stimulate the partner of the person wearing it during penetrative sex. vibrating penis rings are particularly popular for stimulating the clitoris. But there is also the option to stimulate the testicles if you flip the ring around so that it sits underneath the balls of the wearer.
Some styles will even include multiple vibrators so that you can both enjoy some added vibration while you play.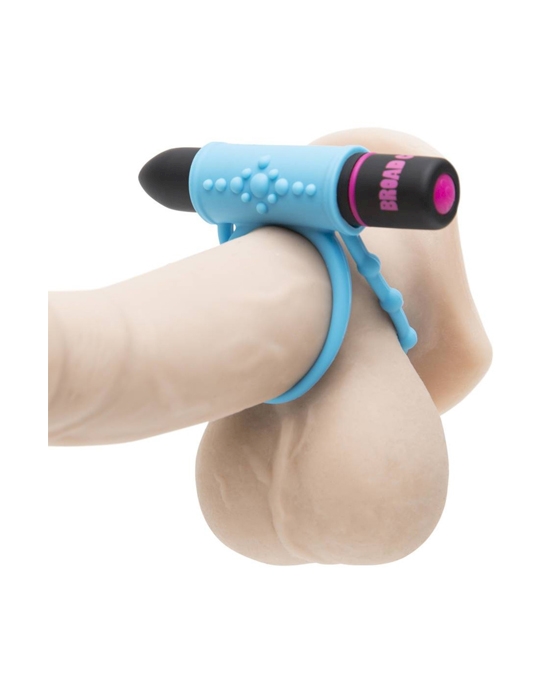 Broad City Respect Your Dick 10 Function Love Ring$35.95Shop Now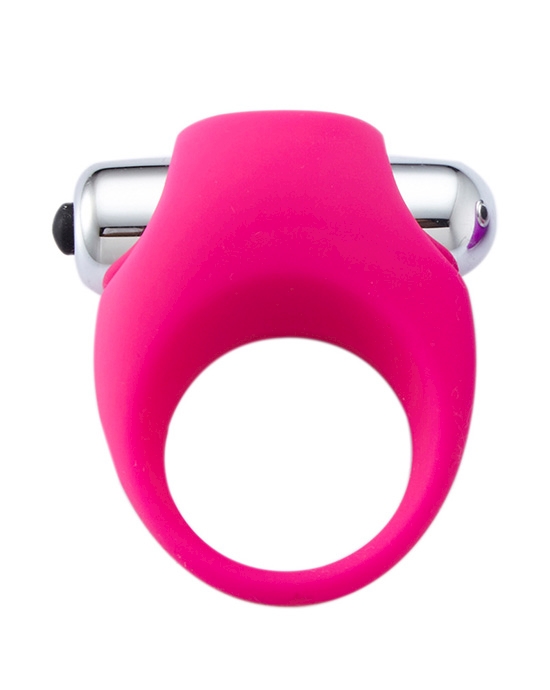 Amore Silicone Cock Ring$24.95Shop Now
Adjustable Penis Rings
If you are new to penis rings or want to make sure you are using the exact right fit, then check out an adjustable cock ring. These are available in all sorts of different materials and styles and are used mainly around the shaft of the penis only, but some sit around both the shaft and the testicles. There are lasso style rings which you can adjust to exactly your preferred tightness or there are rings with multiple domes so you can choose the size that fits you best. These are also much easier to get off once you are finished so are a great choice for beginners.
You can find adjustable penis rings in a wide variety of materials including silicone, TPE, TPR, leather or metal.
Get it on!
With lasso style cock rings, you want to ensure that you are already erect. Then keep the lasso wide and slide your penis through the loop. You can then use the two ends to adjust to your chosen tightness. Dome style rings can be wrapped around your erect penis and done up with the domes to suit your preferences. Just be very careful with this style to avoid catching your skin or hair inside the domes.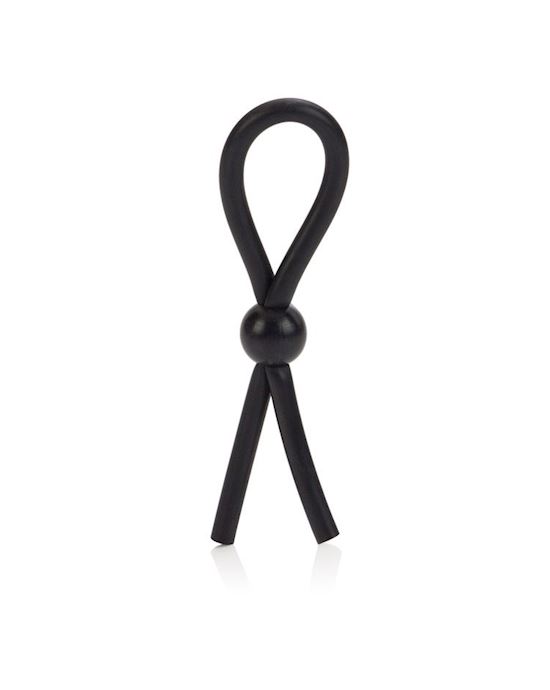 Dr Joel Kaplan Erection Enhancing Lasso Rings Black$12.95Shop Now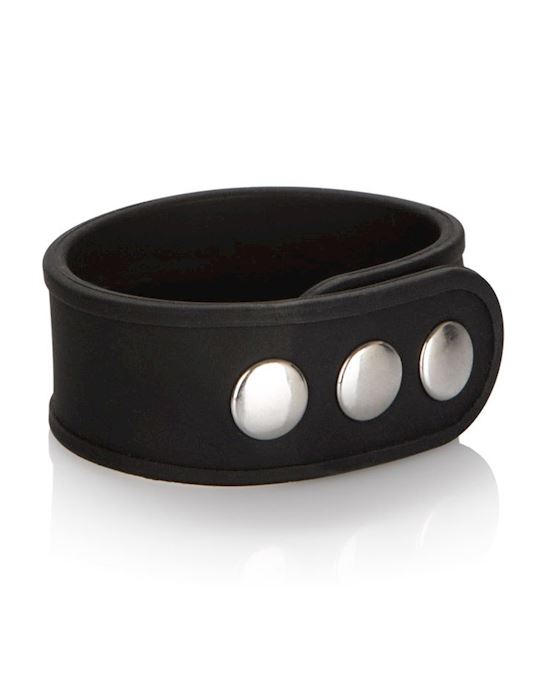 Silicone Tri-snap Erection Ring$16.95Shop Now
Rigid Penis Rings
Now, this style is for advanced users only! Rigid penis rings are extremely good at what they do but as the name suggests, they are made from rigid materials that do not have any stretch. At all! The use of a rigid penis ring is going to give you great results. It is designed to fit around both the penis and the testicles to give you a firmer look and feel and more sensitivity on your penis. For many users, there is also great enjoyment from the look of these rings, and I have to admit, they do look pretty damn amazing when they are on.
Rigid penis rings are commonly made from steel but you will also find aluminium rings and ABS plastic rings too.
Get it on!
A rigid cock ring is only going to go on if you are completely flaccid. No erection and no semi! Slide your balls through first and then slide your penis through too and don't forget to use lube. You will likely need a lot of it to get this type of ring on properly. I also suggest having a warm shower beforehand to get your genitals as workable as possible.
Get it off!
It's worth mentioning that these rings can also be difficult to get off once you are done too. It can't be removed while you are still erect so let yourself calm down and remove anything that is stimulating your body or your mind. If that fails, ice it. And, try not to get too worked up, which I know is much easier said than done. But staying calm and using lube really will help you.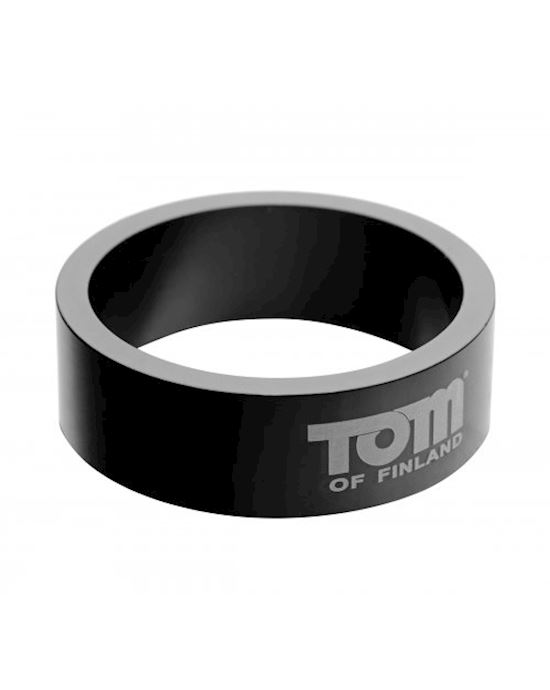 Aluminum Cock Ring 50mm$59.95Shop Now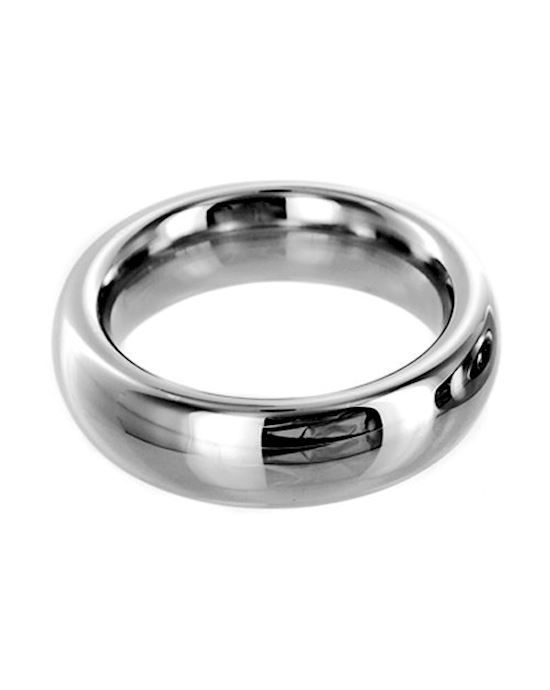 Steel Cock Ring Medium$44.95Shop Now
How do I choose the right size penis ring?
The size of your penis ring is super important to ensure that it remains comfortable and safe to use. And, its particularly important if you are choosing a penis ring that is made from a rigid material like steel. aluminium or plastic.
A cock ring has two measurements. The outside diameter (OD) and the inside diameter (ID).
The ID is the more important of the two as this is the part that your erect penis needs to fit through. You can get this measurement by taking a measuring tape or ruler and measuring directly across the open area inside the ring. Since the ring is round, it does not matter whether you measure vertically or horizontally as the measurement will be the same. Just ensure you go right across the middle of the ring.
Then you will need to measure your penis. So, grab that measuring tape and let's do this. You need to pick a ring that has a diameter that is slightly smaller than the diameter of your erect penis. Make sure you are measuring as close to your body as possible as that is where the cock ring will sit. To get the diameter of your penis, measure the circumference (around) of your penis and divide that by Pi (3.14).
If you have a ring that goes around the penis and balls, include the balls in your circumference measurement getting as close as possible to your body and then divide that number by Pi.
If you are unsure of the size, stick to a stretchy material, or choose a set that has multiple sized rings. That way you should be able to find one that suits you.
Things to keep in mind
Get in there and do some landscaping if you aren't already. This is going to reduce any tugging on the hairs when you put the cock ring on or take it off again.
Stick to the a shorter timeframe if you are just starting out. Go for 5 – 10 minutes to start with and then work up to longer times. And, make sure you pay attention to how it feels and how it looks. It should be firm but not uncomfortable. And, it definitely shouldn't hurt. If it does, remove it and try again later. If it continues, then you need a larger size.
Want More?
Adulttoymegastore is an online retailer of sex toys distributing across New Zealand, Australia and the USA. ATMS was opened in 2009 and is still proudly New Zealand owned and operated, with over 8,000 products from more than 45 brands to choose from! We take great provide in providing the best products to thousands of happy customers and have many benefits such as a loyalty programme, free samples with every order, and personalised notes.
Adulttoymegastore has a huge range of sex toys including vibrators, dildos and cock rings for every occasion! With fast, 100% discreet shipping, and price guarantee, ATMS has everything you need to make good sex, great.