The 8 Best Sexy Christmas Gift Ideas for His Pleasure
If your partner has a penis and they're hard to buy for, we can almost guarantee there's one type of Christmas gift they'll enjoy: a pleasurable one! Our team of sexperts have hand-picked six sexy Christmas gift ideas that he will LOVE—and love you even more for...
Please note: this article mostly contains products that are suited for people with penises and prostates. We acknowledge that people with these organs do not necessarily identify as male.
It's also important to consider consent when buying someone a sex toy as a gift - think about whether they'd be comfortable with that before you do or you could end up with a very awkward Christmas exhange! Read our article about consent and things to think about when buying someone a sex toy for Christmas: Should you buy someone a sex toy for Christmas? Expert answers.
Now, let's cover the 8 best sexy Christmas gift ideas for the wonderful penis owner in your life!
Editor's note: This article was updated on 4 November 2021.
1. The Satisfyer Men Wand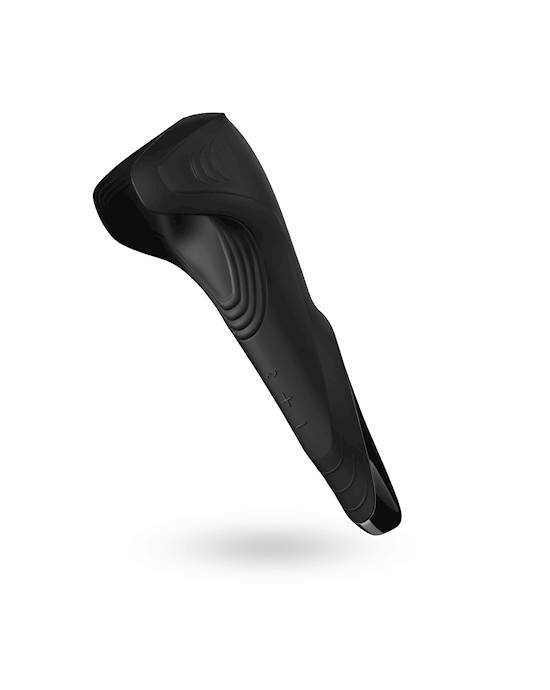 Satisfyer Men Wand$89.95Shop Now This is a wand vibrator for penis owners that is sure to leave them satisfied! The Satisfyer Men Wand is a versitile and powerful vibrator that can be used solo or with a partner. Wrap the wings around the penis and enjoy the amazing sensations. It's USB rechargable and waterproof with 50 vibration combinations! Learn more about the Men Wand below.
2. A wearable couples' vibrator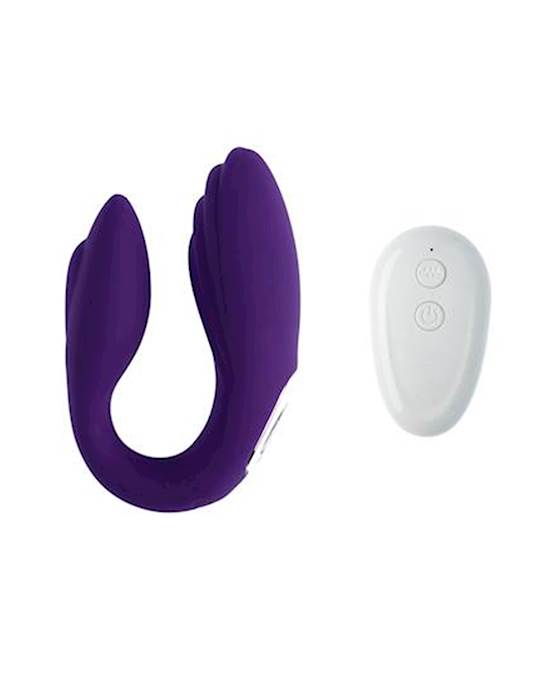 Share Satisfaction Gaia Remote-controlled Couples Vibrator$87.95Shop Now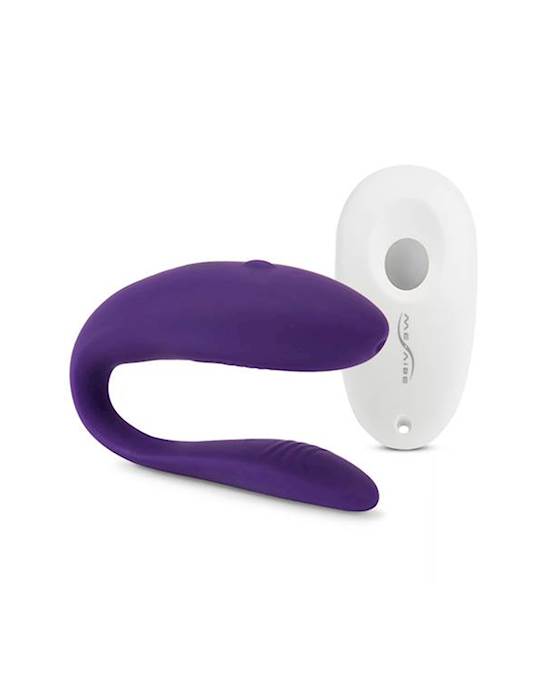 We-vibe Unite 2$149.95Shop Now Christmas is the perfect time to introduce the couples' sex toy you've been dying to try, or better yet, a toy you're both completely unfamiliar with to give you a whole new sexual experience.
If you're a heterosexual couple with a vulva and a penis, a U-shaped couples vibrator is a popular choice. It's wearable during sex or foreplay, which means that it's positioned inside the vagina with added vibrations on the clitoris, and the insertible part is thin enough that it allows for penetration.
Popular wearable couples' vibes include Share Satisfaction's Gaia remote controlled couples vibrator, or the We-vibe Unite.
Tried The Gaia vibe with with boyfriend, was great! Having the remote is so great, fun for playing with/taking turns etc. - Verified purchaser
3. A multi vibe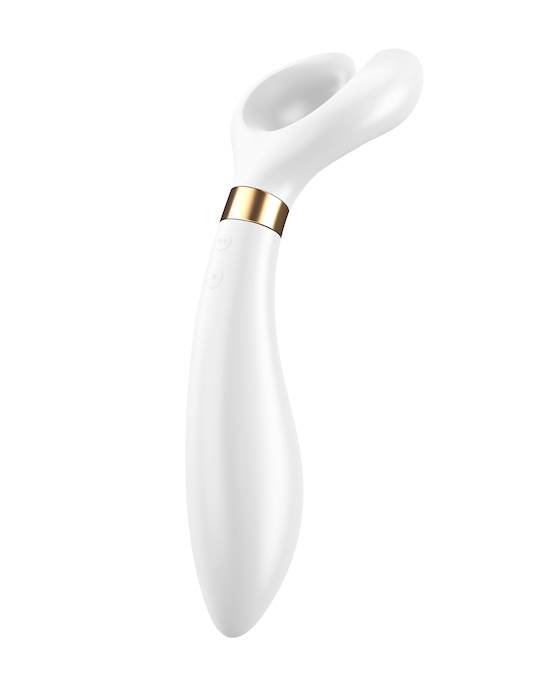 Satisfyer Endless Fun$88.95Shop Now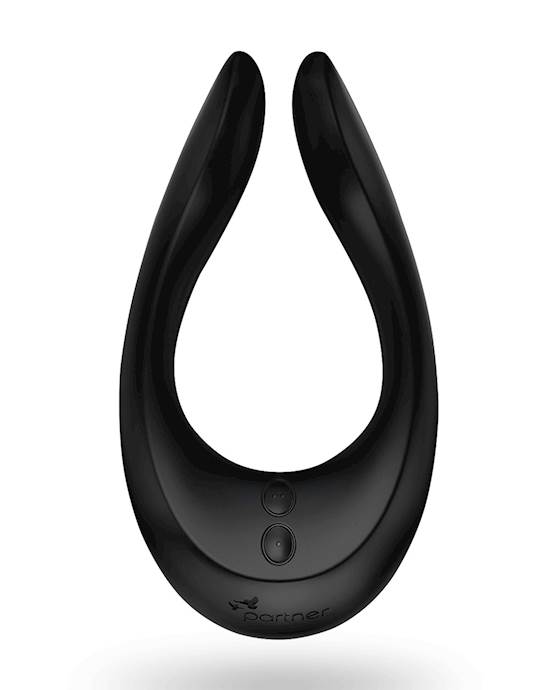 Satisfyer Endless Joy$69.95Shop Now These amazing vibrators can be used in multiple ways, meaning no matter what genitals you have there are plenty of ways to stimulate them! Use them on the clitoris, around the base or shaft of the penis, on the nipples... get creative!
The Satisfyer Endless Fun and Endless Joy couples' vibes are super versitile and make a great Christmas gift.
If you're new to couple's sex toys, you can read this beginners' guide to give you more of an idea of what you might like: Beginner's Guide to Couples' Sex Toys, and check out our full range of couples vibrators here.
"A lot of fun with partner well worth the money. Lots of fun in multiple ways." - verified purchaser of the Endless Fun couples' vibe
4. Pivot cock ring by We-Vibe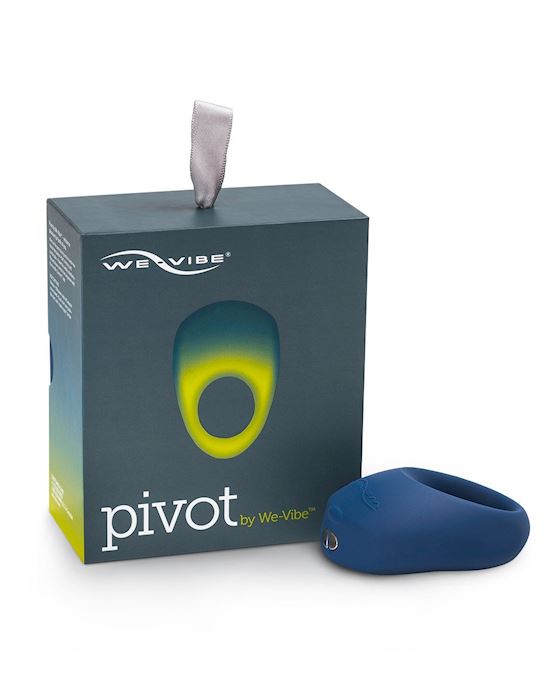 Pivot By We-vibe$139.95Shop Now If they don't really like jewellery there's another type of ring you can get them that's particularly useful! The We-Vibe Pivot cockring is top of the line. Only the best for them, right?
The silky-smooth silicone cock ring allows for comfort and stability enabling a variety of positions during sex. Powerful rumbly vibrations that can be shared between you both for ultimate pleasure, stimulating the clitoris as the same time. Made by We-Vibe, who are the creators of the No.1 couplers vibrators, the Pivot lives up to the company's name.
This is the ultimate sex toy and gift this Christmas for both parties, but if the pivot is a little out of your price range (though it's worth every dollar!) check out the rest of our range of cock rings.
Learn more about cock rings:
5. A masturbator sex toy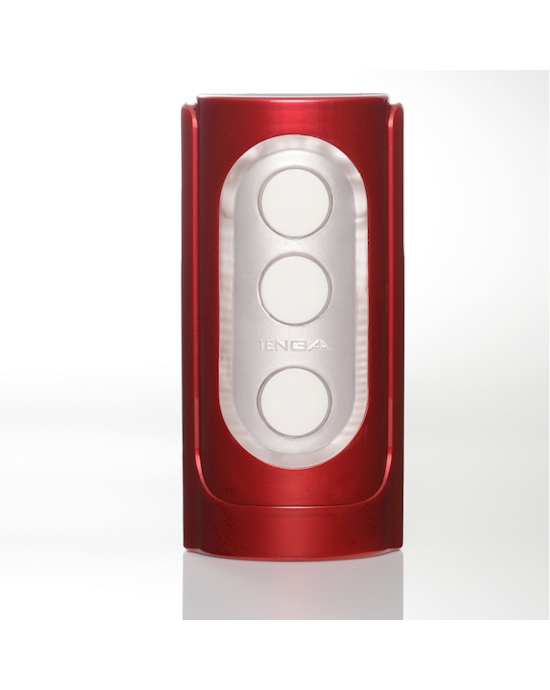 Flip Hole$129.95Shop Now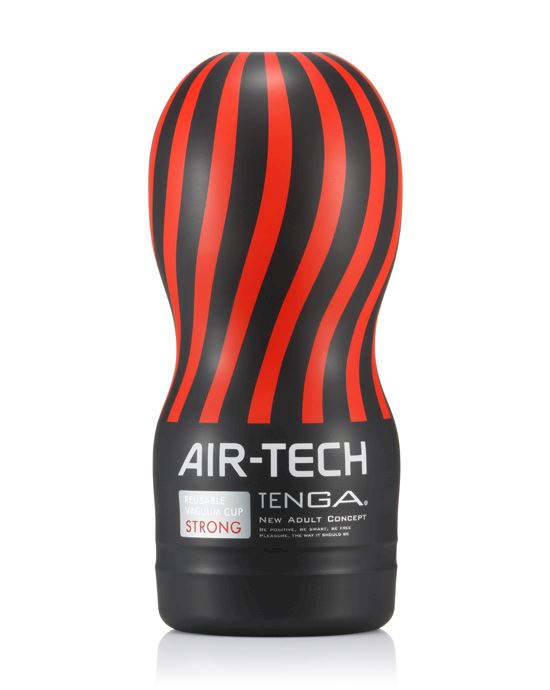 Air-tech Reusable Vacuum Cup Strong$57.95Shop Now Masturbators, such as Fleshlights, aren't just for single peeps! Your penis owning partner will love this gift from you and it will be beneficial for you, too. Rather than feeling guilty for being "too tired", or you're living apart from each other, it's perfect for keeping your partner satisfied.
Let's not forget that masturbation while in a relationship is completely healthy and normal, and giving your partner a masturbator for Christmas will help to communicate with them that it's ok for them to masturbate! Masturbation stroker sex toys don't need to look like vaginas either. There are plenty of great options that are non-anatomical.
Great options include masturbators by Tenga, such as the Air-tech reusable vacuum cup, or a super amazing and high-tech option like the Tenga Flip Hole Masturbator (video below with more info). Each of them offers the most realistic and satisfying alternative to the real thing (don't worry, you'll still be the best).
6. Vibrating P-Spot Massager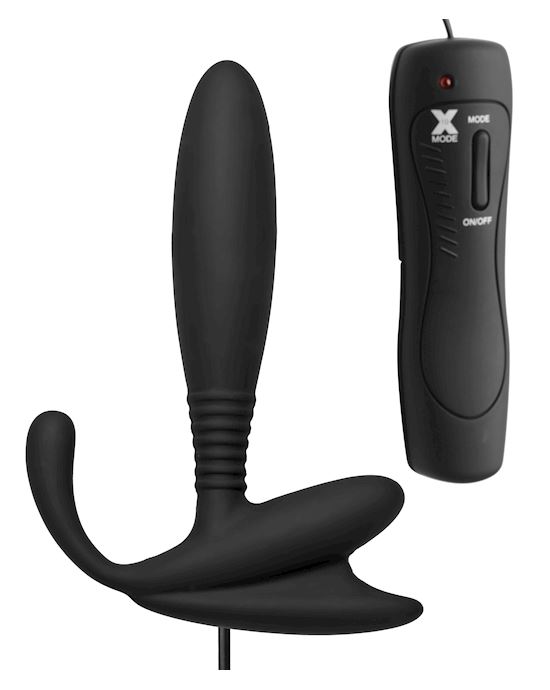 Cobra Vibrating Silicone P-spot Massager$60.95Shop Now The prostate is located inside the anus and feels amazing when stimulated, which is why prostate massagers are highly popular sex toys of penis owners! The Cobra p-spot massager has a contoured curve that's specifically designed to massage the prostate and the perineum simultaneously, while the 6 modes of rhythmic vibration work together to send your man over the edge. With every thrust the Cobra moves with him, allowing for maximum pleasure.
Understand P-Spot play for yourself first, so you can show him how to use it. Read this article: Everything you need to know about milking the prostate and p-spot orgasms, or watch the short video below.
7. Voulez-Vous Massage Gift Box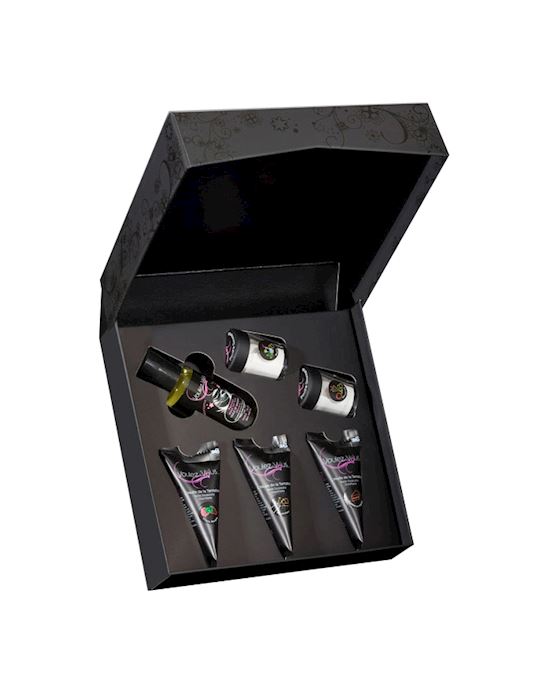 Voulez-vous Gift Box Christmas$44.95Shop Now If a sex toy is a bit too much, ease them into it by playing with your and your partner's senses this Christmas with the Voulez-Vous Gift Box! The festive season can become stressful, so what better way to relax than to receive a massage from your lover.
Voulez-Vous has created a gift box especially for Christmas. Cover each other's bodies with the massage oil that is full of aphrodisiac powers and sure to drive you both crazy. The sweet warm sensations of the oils will make even a stroke or kiss on your skin feel as incredible as it smells. Add the edible powders into the mix and turn your sex play into a beautiful delicacy for you both to enjoy.
8. YesforLOV Rejouissance Cologne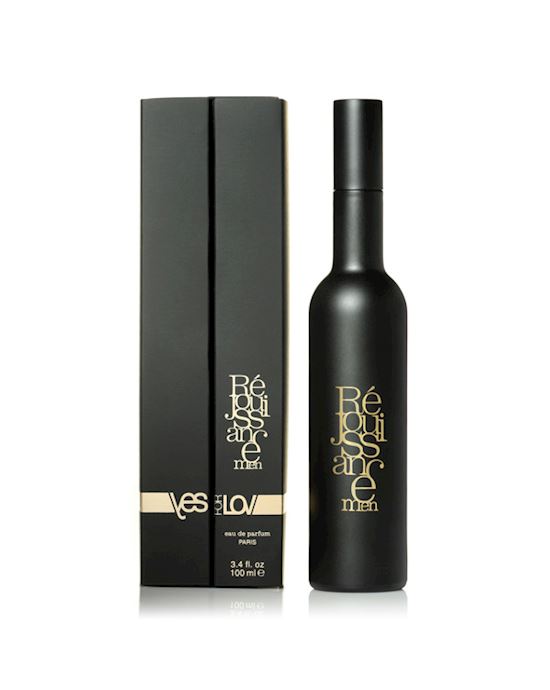 Yesforlov Rejouissance For Men 100 Ml$92.95Shop Now If you're not sure about whether to buy him sex toys this Christmas, something a little subtler is this YesforLOV cologne. Rejouissance is warm and masculine, a sensual sophistication brought by woods and intense spices, and softened by dried fruit accord with a hint of Tonka bean. Yum!
Spoil him this Christmas
If you're looking for the perfect gift for your penis owning partner this Christmas, this list is a great starting point. If your partner loves sex, what better way to celebrate Christmas than with a gift that will keep on giving: sex toys!
Want something different? Check out our sex toy sale to snap up a bargain.
Read next:
Editor's note:
This article was originally published on 17 November 2018 and was updated on 4 November 2021 for relevance and comprehensiveness. The information in this article has been fact checked and reviewed for accuracy by Adulttoymegastore's team of content specialists and sexual wellness experts, including Sex Educator Emma Hewitt.
Content disclaimer:
Adulttoymegastore does not provide medical advice, diagnosis, or treatment for illness. Any information published on this website, either by Adulttoymegastore or its authors, is not intended to be a substitute for medical advice, and you should not take any action before consulting with a medical professional.