If you love oral sex, you will love these sex toys
Love oral? Me too!
Oh yes. Oral sex is some of the absolute best.
But sometimes getting down with the help of someone else's mouth just isn't an option. Sad face.
Luckily for us, sex toys are finally where we need them to be. Now there are toys that focus all their attention onto these wonderfully sensitive areas and work in a way that actually mimics, or gets pretty damn close to mimicking actual oral sex. Happy face!
Sure, it's pretty easy to create a penis toy that feels like a mouth but that's no easy feat for those creating toys that are designed to stimulate the vulva in the same way that oral sex does. And that's because the thing they are trying to replicate is a tongue. A tongue that can move in a lot of different ways, with a lot of different speeds and uh, it's also usually wet and warm. Not an easy thing to replicate!
And don't forget, that for some people with vulvas, oral sex is the only way that they can reach an orgasm with a partner, so there is a lot of pressure riding on this new wave of oral sex simulators!
So, without further ado, I bring to you, a collection of licking, sucking, teasing and pleasing oral sex toys.
Sex Toys that mimic oral sex
Forget bringing someone else to your pants party! These toys are going to mimic oral sex without the need for another person.
Womanizer Pro
This was the toy that started it all! The Womanizer Pro is the original suction toy, and in my opinion, it is still the best. This was the world's first Pleasure Air Stimulator which is a clitoral toy that uses pleasure waves to stimulate the clit without even needing to touch it. And, the sensation is wild! While it doesn't necessarily feel like a tongue, it does remind me of oral sex in the way it causes the clitoris to throb beneath it.
It's important to note that the Womanizer Pro model is a step up from the Satisfyer that is making waves across the world right now. This toy feels sturdier and better quality than the Satisfyer range but it is also a lot more intense. Even the first level of this toy is going to blow your socks off.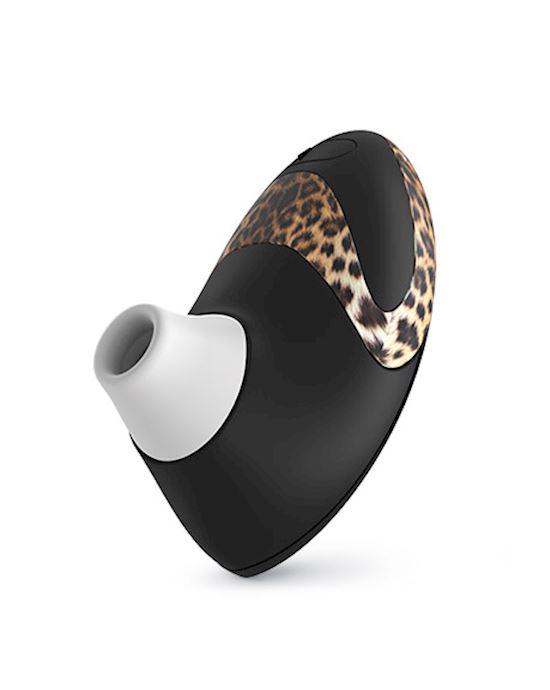 Womanizer Pro$199.95Shop Now
Fantasy For Her – Her Ultimate Pleasure
This toy is the next big thing in oral pleasure. Yes, the name is a little off, and the toy itself is pretty whack to look at, but once you try it, I think you might just love it. Her Ultimate Pleasure takes all my favourite things about oral sex and combines them into one bananas looking toy!
First up, suction. The big round part on the end of this toy is designed to create suction on your vulva which feels lovely and also plumps up the area making you feel more sensitive to stimulation. Next, licking! Yup, that little pink part is going to stimulate you just like a tongue. It moves back and forward and even vibrates for a wonderful oral sex simulation.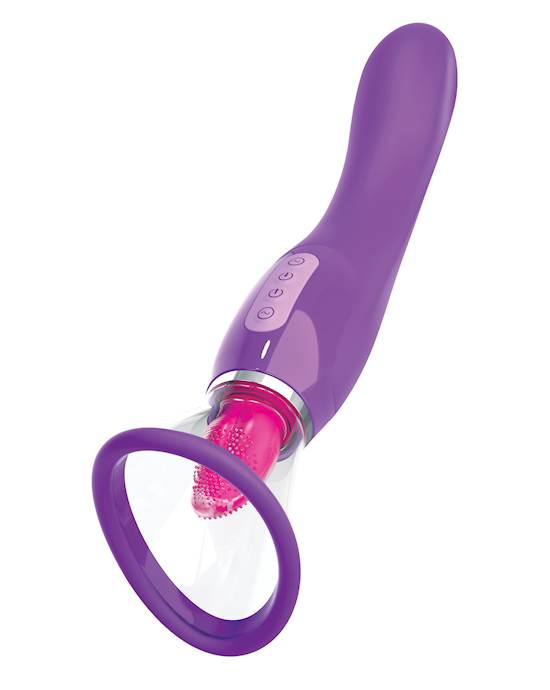 Fantasy For Her - Her Ultimate Pleasure $164.95Shop Now
Satisfyer Vibes – Power Flower
I know what your thinking… one tongue? Pfft! I want three! Well, that's what you get from the amazing Power Flower from Satisfyer Vibes. This toy has three silicone tongue like stimulators that move and flick with an awesome amount of power. Where other toys that mimic a tongue have fallen flat, this toy delivers.
There are 12 powerful vibration programs to explore starting from a lovely tickle up to explosive stroking. The Power Flower can also be used internally too and that powerful vibration runs through the shaft so you will feel its full effect whether you use it internally or externally.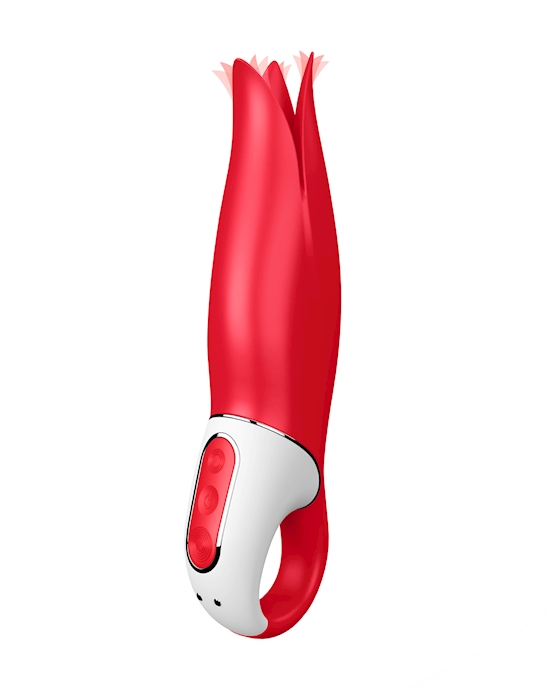 Satisfyer Vibes - Power Flower$79.95Shop Now
PDX Elite – Vibrating Roto-Sucker
Yes, this toy looks a little alien-esque but The PDX Elite – Vibrating Roto-Sucker seriously delivers. This is a vibration suction toy that focuses on the head of the penis where it is most sensitive. There are two motors in this toy; one for vibration and one for suction. You can decide whether to use them together for all over stimulation or use them separately for a totally different experience.
The head of this toy is made from silicone that is body-safe and super soft against your skin. You can turn on the suction to get the perfect fit and to feel just like a real mouth on your penis. Just don't forget the lube! A mouth is warm and wet after all and that's what is going to feel best with this toy.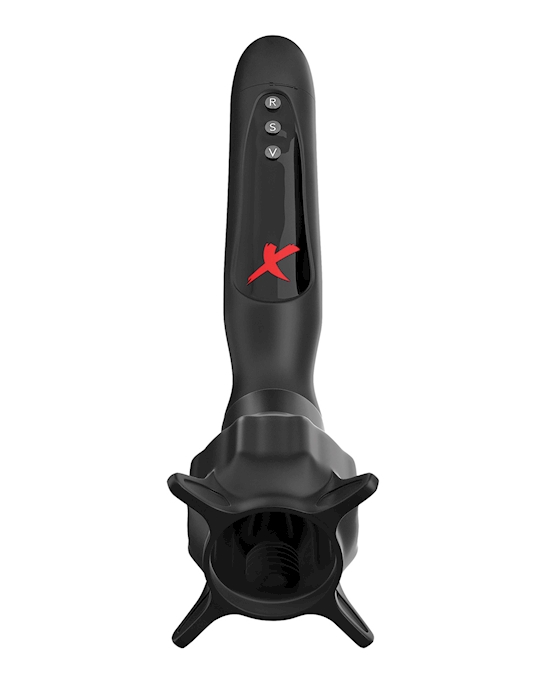 Pdx Elite- Vibrating Roto-sucker$143.95Shop Now
Sasha Grey Vibrating Deep Throat Sucker
Been dreaming of Sasha Grey again? Haven't we all?! Well, now you can get as close to the real thing as possible with thisSasha Grey Vibrating Deep Throat Sucker. This is an amazing and inexpensive masturbation sleeve moulded off the mouth of Sasha Grey herself. This toy is soft, smooth and with a little lube, it will become wet and slippery too.
But this goes above and beyond a normal oral sex toy by adding a vibrating bullet vibe into the mix so you can choose to switch on some vibe fun too. The bullet has 7 different functions to explore and is removable too so you can pop it out and use it in any way you like.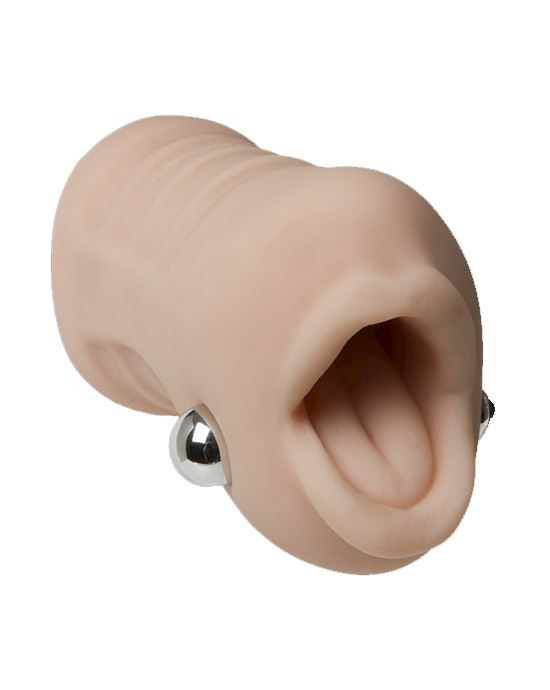 Sasha Grey Vibrating Deep Throat Sucker$69.95Shop Now
Fleshlight Pink Mouth Wonder Wave
If you are looking for a masturbator, the Fleshlight Pink Mouth Wonder Wave is pretty much the crème de la crème. This mouth has lusty lips and a tight fit to make all your oral sex dreams come true. Fleshlights are made from a patented material called SuperSkin which feels almost identical to real skin. It is soft, squishy and retains heat, meaning you can warm it up before you play to get an even more realistic experience.
The inner canal of this toy is tight and highly textured for maximum stimulation. You can also tighten or loosen the cap at the end of the Fleshlight to change the suction and create a more intense feeling on your penis. Just add some water-based lube and take this toy downtown.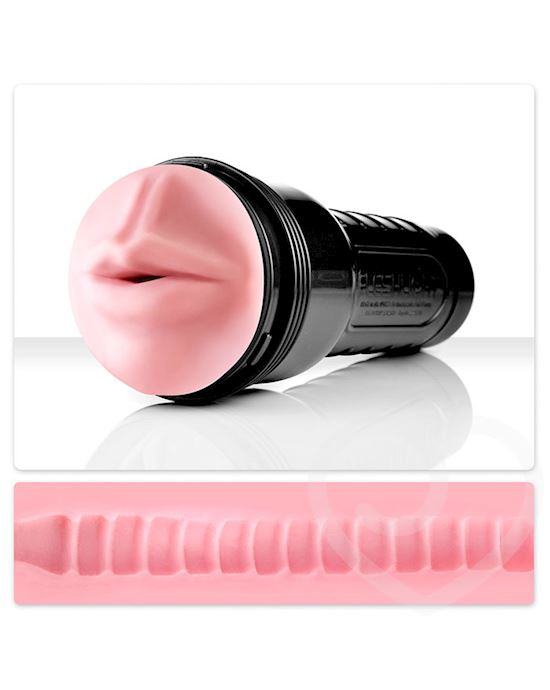 Fleshlight Pink Mouth Wonder Wave$99.95Shop Now
Toys to make your oral sex better
It's not all about replicating oral sex, these products can make your oral sex with someone else even better! Hey, there is always room for some extra fun when it comes to giving and receiving head.
Oral Enhancing Labia Spreader
Want to ensure you are getting the right spot every time? This Oral Enhancing Labia Spreader is the perfect little tool to keep those lips spread and let that clitoris shine! When inserted, this silicone tool will hold your labia open wide and will hopefully even hit your g-spot too. That thick bead at the back is designed to be inserted into the vagina and massage your g-spot as you move your body.
All you need is a bit of water-based lubricant to make insertion easy and get things into position comfortably. Then, you can just sit back and enjoy some wonderful oral sex without any stress.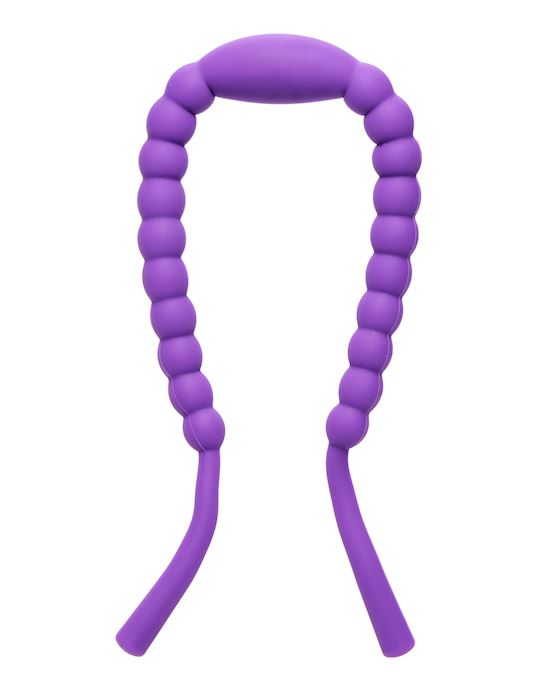 Oral Enhancing Labia Spreader$47.95Shop Now
Tongue Star Tongue Vibe
Finally! A mouthguard and a vibrator all in one! This funny looking thing is all about upping your oral game and adding some vibration into the mix too. The Tongue Star Tongue Vibe is worn over your lower teeth like a mouthguard while the motor and vibrating part sit under your tongue.
So, it sounds kind of complicated but once it's in place it's super easy to use because you don't need to do anything extra. Just turn it on and start licking and sucking anyway you want to.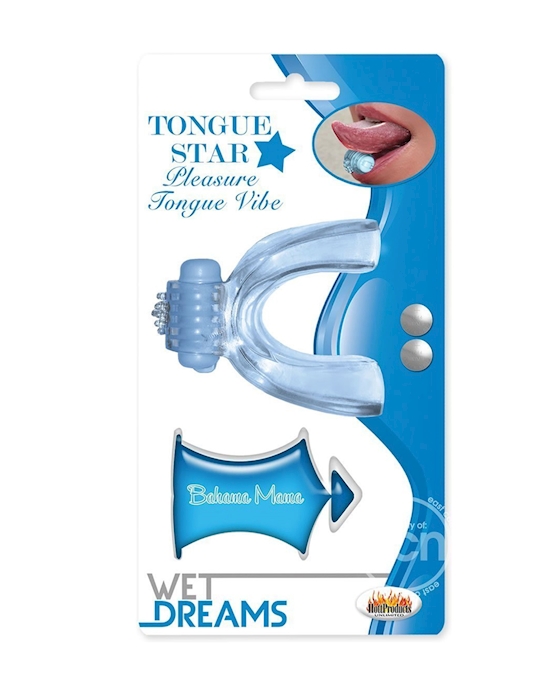 Tongue Star Tongue Vibe$9.95Shop Now
GoodHead Oral Sex Kit – Mint
Make life easy and grab aGoodHead Oral Sex Kit - Mint. This cute little pack contains everything you need to up your oral game. This pack contains a vibrating cock ring which will add some super fun vibration as well as making your erection harder and more sensitive, some tingling mints, an oral delight gel to make things delicious for both of you, and some tingling lip balm to keep those lips soft and plump.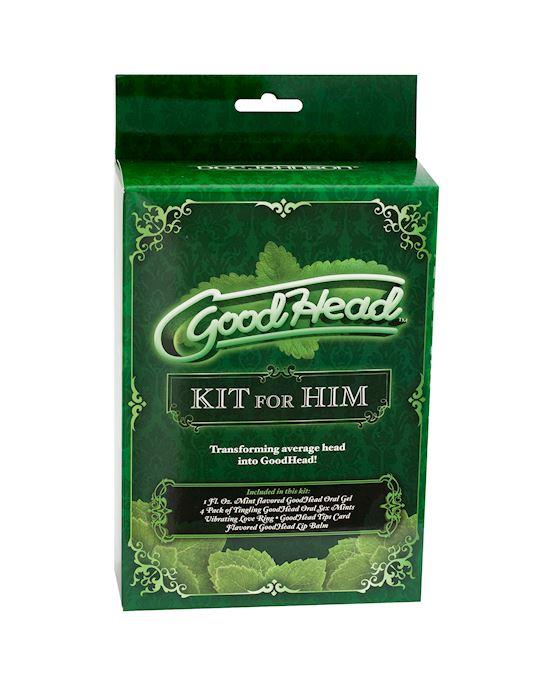 Goodhead Oral Sex Kit - Mint$36.95Shop Now
Learn more about oral sex:
Want more?
Adulttoymegastore is an online retailer of sex toys distributing across New Zealand, Australia and the USA. ATMS was opened in 2009 and is still proudly New Zealand owned and operated, with over 8,000 products from more than 45 brands to choose from! We take great provide in providing the best products to thousands of happy customers and have many benefits such as a loyalty programme, free samples with every order, and personalised notes.
Adulttoymegastore has a huge range of sex toys including vibrators, dildos and cock rings for every occasion! With fast, 100% discreet shipping, and price guarantee, ATMS has everything you need to make good sex, great!
Content disclaimer: Adulttymegastore does not provide medical advice, diagnosis, or treatment for illness. Any information published on this website, either by Adulttoymegastore of its authors, is not intended to be a substitute for medical advice, and you should not take any action before consulting with a medical professional.
For more product examples - shop all our
sex toys
here.