The Best Products for Penis Enlargement (That Can Actually Help)
Does size really matter? If it does to you, then have a read about our top products for penis enhancement and find out what will work best to increase your size...
Penises come in all different shapes and sizes and there really is no perfect size, but if you're concerned about size then we may just have something to help.
There are both temporary and permanent options available to give you a firmer, stronger erection prior to playtime, or products that will give you permanent gains in length and girth.
So, put down the protein powder and dumbbells and make gains where it really counts with one of these awesome penis enhancement products.
Editor's note: This article was updated 16 August 2021.
Penis Enhancing Creams
Penis enhancement creams are a great starting point for those that are new to enhancement products. This is a topical solution so it is non-invasive and super easy to use, you simply rub it onto the external skin of the penis, leave it to completely absorb into the skin and you are good to go.
This type of cream or gel is generally a warming product which helps draw blood into the penis to supply the erectile tissue and create a stronger and harder erection. A good cream will cause the blood vessels to dilate and the capillaries to expand thereby engorging the penis. Be wary that this type of product has not really been proven to enlarge the penis and customer reviews are totally varied so do check these out before you purchase.
The general consensus is that regardless of whether users see an increase in erection size, the warming sensation feels pretty damn good and heightens sexual arousal so it's still a good time for all involved.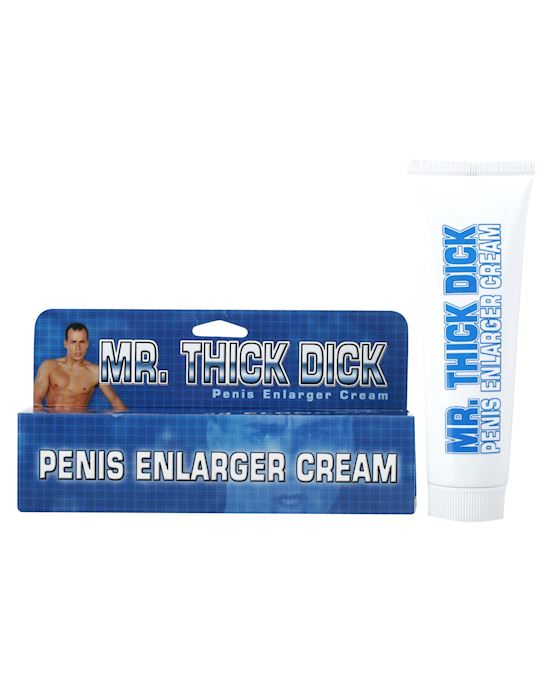 Mr Thick Dick 1.5 Oz$10.95Shop Now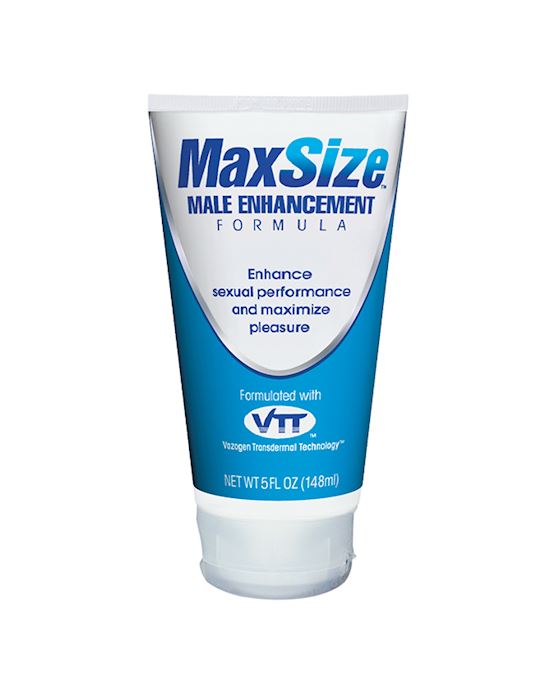 Max Size Cream 5oz$54.95Shop Now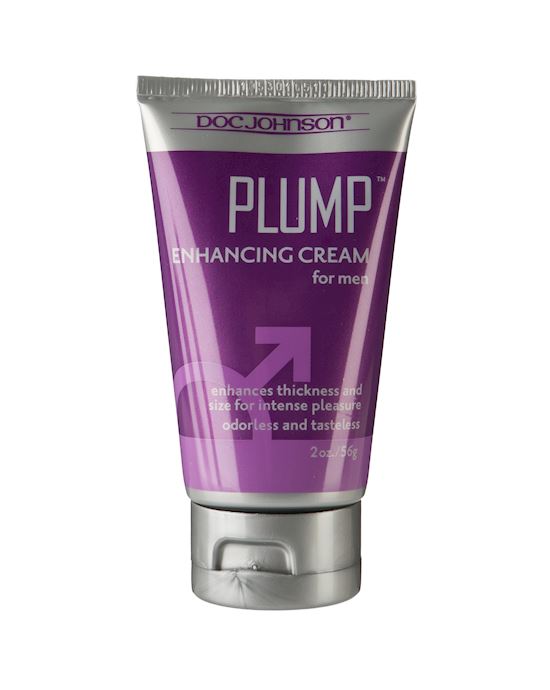 Plump Enhancing Cream For Men$19.95Shop Now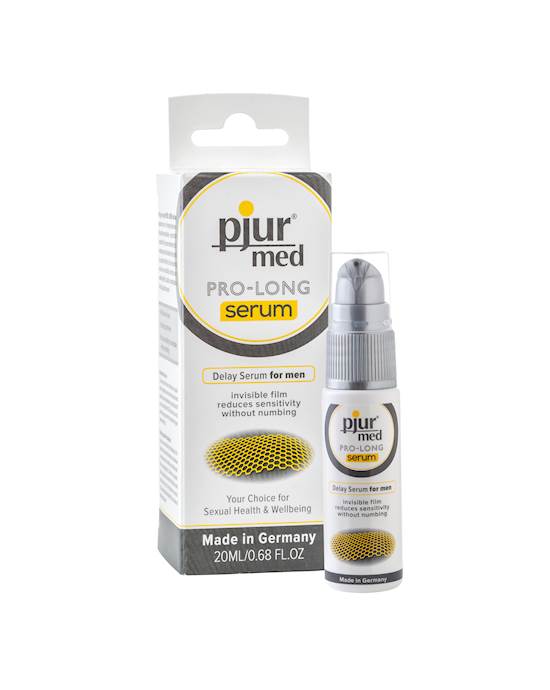 Pjur Med Pro-long Serum - 20ml$38.95Shop Now
Penis Enlargement Pills
The next step up a penis enhancing tablet or pill. As these are ingested orally you should always be sure you know what ingredients are in a pill before you take it to ensure that you are not allergic or sensitive to anything in it!
Penis enhancing pills are the most popular option for men looking for temporary results but keep in mind that, just like the creams, results will vary massively from person to person and some of you may find that the pill has no impact on your penis whatsoever. When they do work, penis enhancement pills act by increasing the blood flow to the penis forcing its tissues to expand thereby temporarily increasing penis size.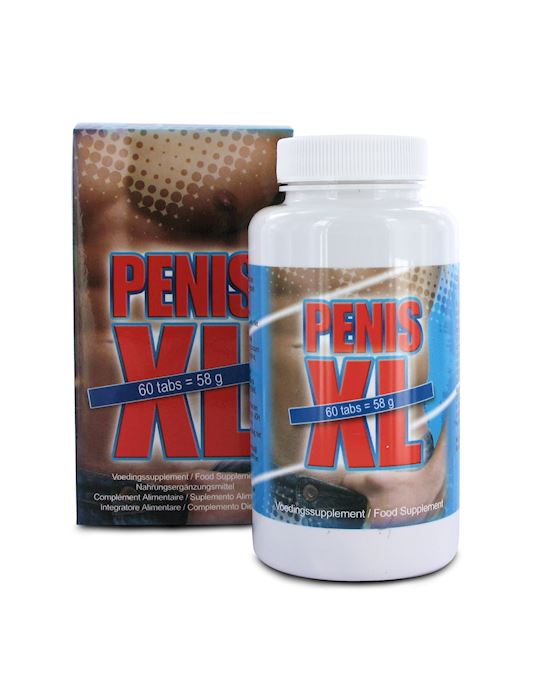 Penis Xl Tabs$73.95Shop Now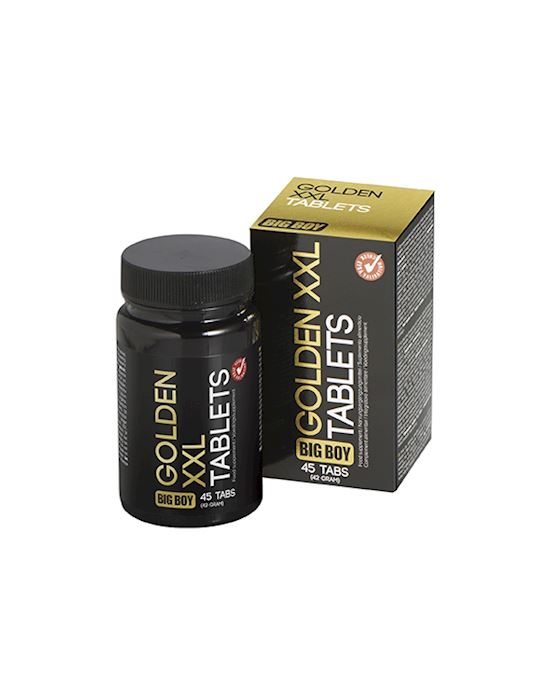 Big Boy Golden Xxl$41.95Shop Now
Cock Sleeves
If your primary concern is more your partners enjoyment during the act rather than a permanent fix, then a penis sleeve or extension may be the option for you. A sleeve simply slides over the penis to add girth, length and even textures depending on what you are looking for. You can get all sorts of sizes, colours and shapes with different purposes in mind.
The Fantasy X-tensions Mega sleeve is a super soft and stretchy sleeve that slides over the penis and features a 2 inch head at the end to add length as well as girth to the penis. This one is actually super big so is better suited to more advanced players but there are lots of smaller sizes available too.
This type of toy is also perfect for those that tend to come a little too quickly for their partner as there are really thick sleeves like this one available that will stop you from coming too soon as your sensations will be very restricted. The Fantasy X-tensions range can be trimmed to fit exactly the length that you like as you want the head of your penis to fit snugly right into the end of the sleeve.
Don't forget to lube up your penis and the entrance of the sleeve to make getting it on super easy and use lots of lube on the outside of the sleeve too to make it nice and easy for your partner.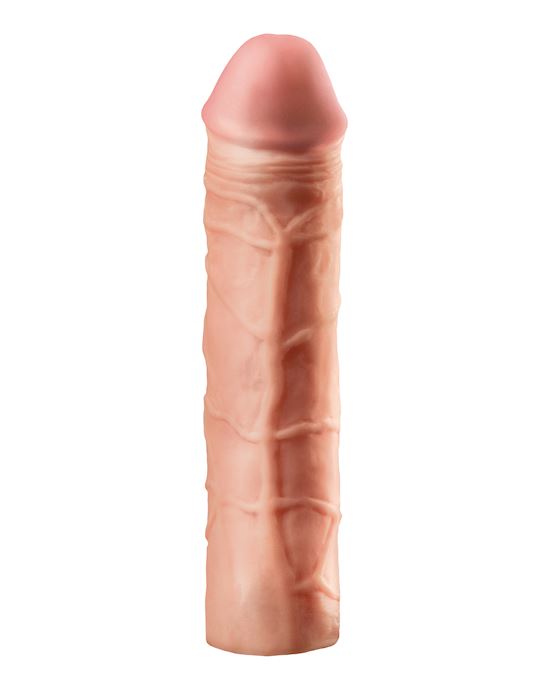 Fantasy X-tensions Mega 3 Extension$65.95Shop Now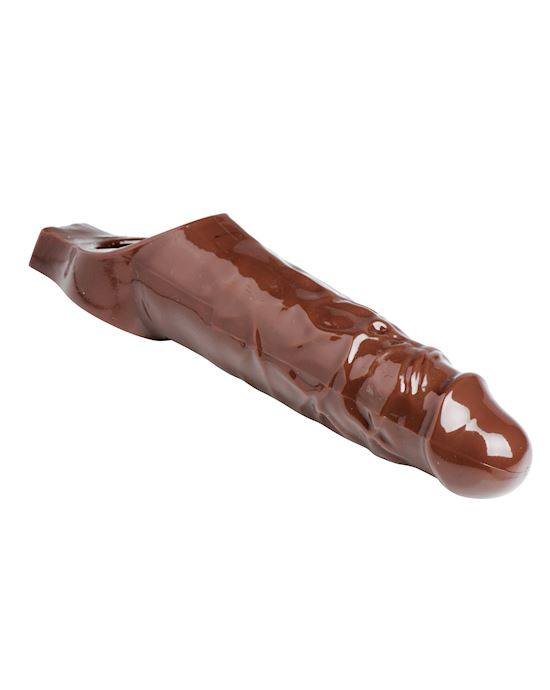 Really Ample Penis Enhancer Sheath-$32.95Shop Now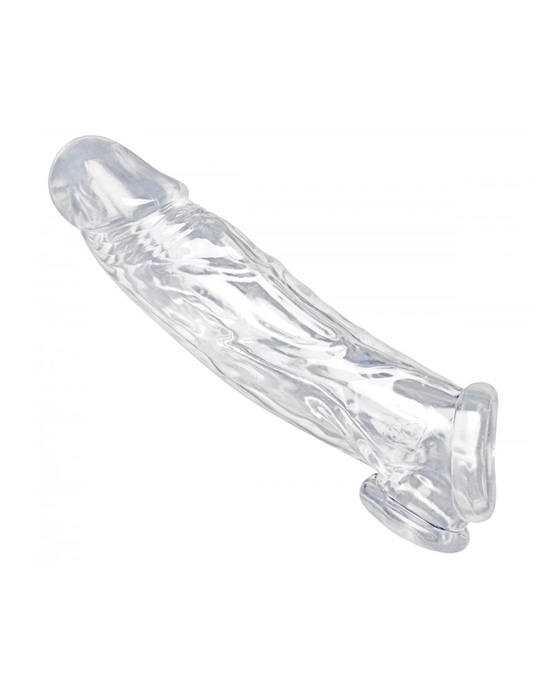 Size Matters Clear Penis Enhancer & Ball Stretcher$43.95Shop Now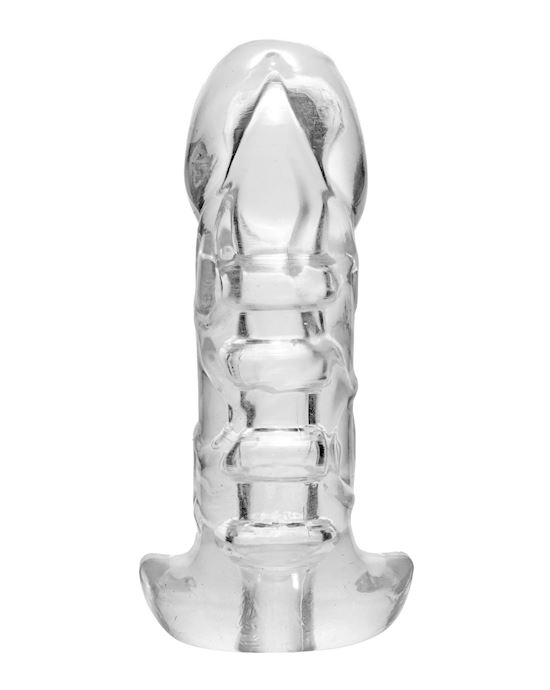 Girth Enhancing Penetration Device And Stroker Sleeve$64.95Shop Now
Penis Pumps
If you're looking for instant size results then a penis pump is probably a good place to start, perhaps just don't take it through the airport unless you want a scene like the one in Austin Powers....
A penis pump is a cylinder that is placed over the penis with a manual or motorised pump which creates a vacuum around the penis and engorges the penis as blood is drawn into the shaft. Use of a pump is great for giving you an instant erection that will be extremely large and firm so is great for use before sex or masturbation but may not necessarily offer permanent penis enhancement results. Just like with any other exercise of your body you need to warm up first before you pump.
It's recommended that you undertake jelqing for a few minutes prior to pumping to stretch out your penile tissues and get them more receptive to blood flow.
Lube up both your penis and the entrance to the pump and insert your penis, it will help if you are semi erect at this point. You want to then pump a few times so there is a tight seal around your penis then pump again until you can feel enough pressure for it to be slightly uncomfortable but not painful!
Keep the pump at this pressure for 10 minutes, read a book, watch some telly, do whatever, then decrease the pressure and remove the pump from your penis. You then want to massage the penis for a good few minutes to return your blood circulation back to normal. You can then repeat this process a few more times for up to a maximum of about 30 minutes.
For those that are using the pump prior to sex it is a good idea to pop on a cock ring straight after to maintain that strong, engorged erection for longer! Trust me, it works!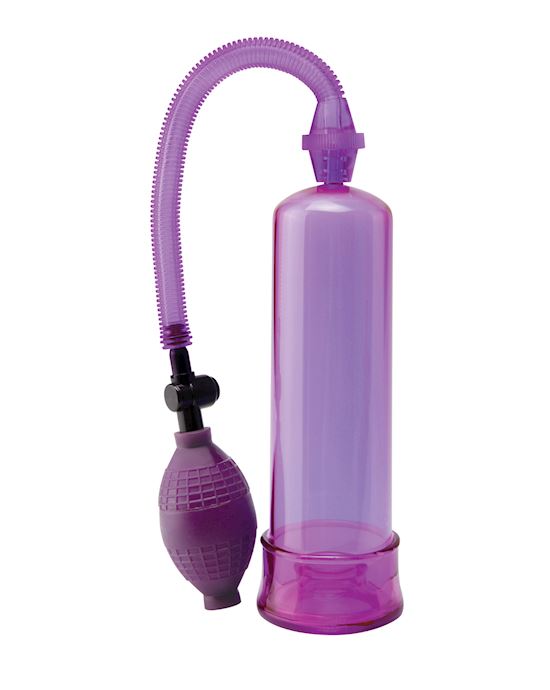 Pump Worx Beginners Power Pump$69.95Shop Now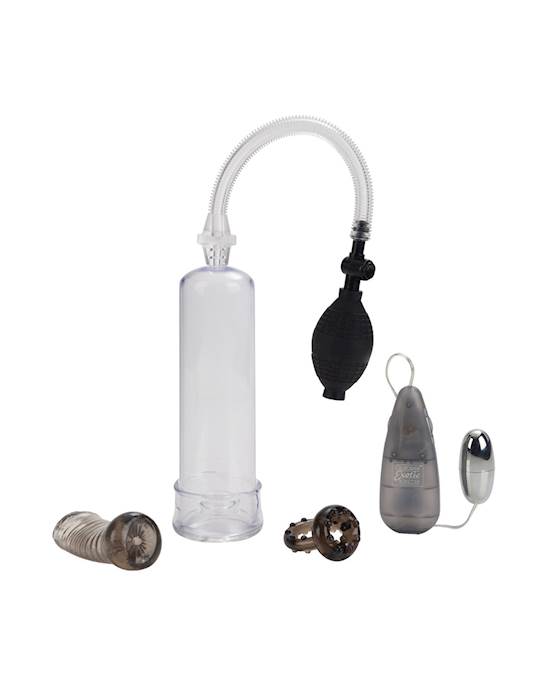 Sta-hard Erector Set$61.95Shop Now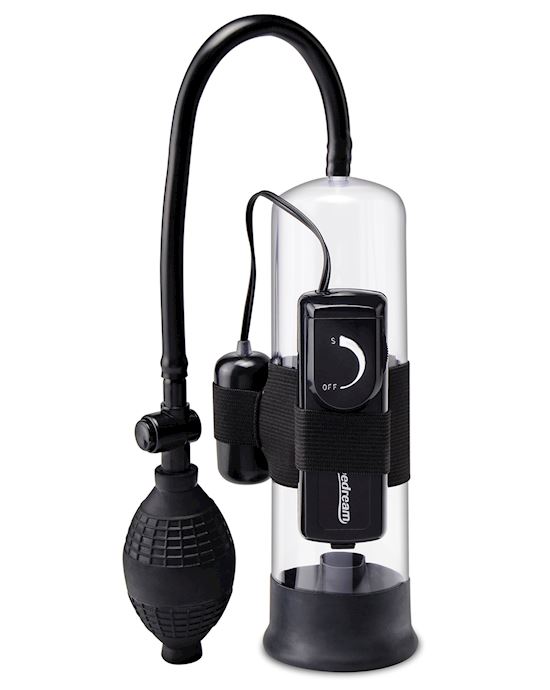 Pump Worx Beginners Vibrating Pump$52.95Shop Now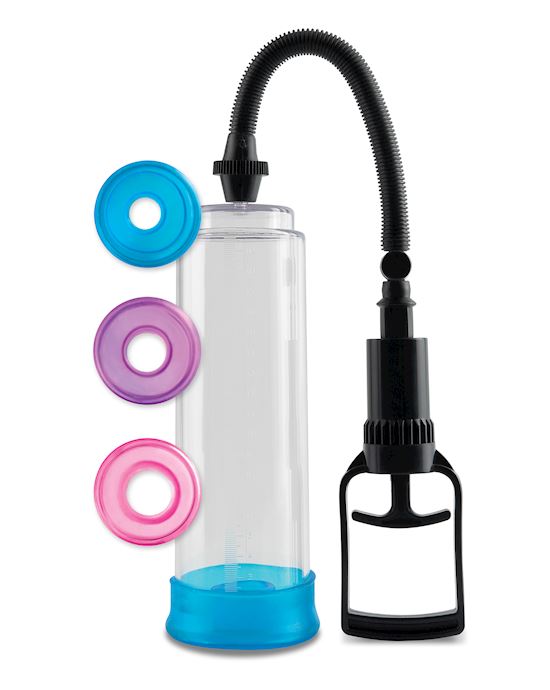 Pump Worx Cock Trainer Pump System$76.95Shop Now
Bathmate Hydro Pumps
Another style of pump, and one that has proven results in permanent gains of both length and girth, is the Bathmate range of hydro pumps. These are pumps that use water rather than air to engorge the penis and have really amazing reviews online so head to YouTube and check them out because this seems to be an option of penis enlargement that really works.
You can use the Bathmate in either the bath or shower so long as there is enough water to fill the cylinder. Once the cylinder is full, ensure that the valve is set to open, insert your penis and pump the Bathmate against your pelvis bone to expel water from the top and create a seal between the pump and your body. You then need to re-pump the Bathmate again to maintain pressure and allow your penis to fill the cylinder.
Hold this pressure for about 15 minutes pumping again as you need, to maintain it. The Bathmate is designed to decrease very slowly in pressure over this period to avoid any damage to the penis so you may need to re pump occasionally throughout the process. Push in the whole valve (not just the latch… very important!) to release the pressure and remove yourself from the pump.
Bathmate recommends using the pump for 15 minutes every day to gain permanent results of 1-3 inches ohhhh yeah!
It is up to you whether you choose to maintain that pressure for the full 15 minutes or repeat inflation then deflation over the 15 minute period. Now watch all your penis enhancement dreams come true!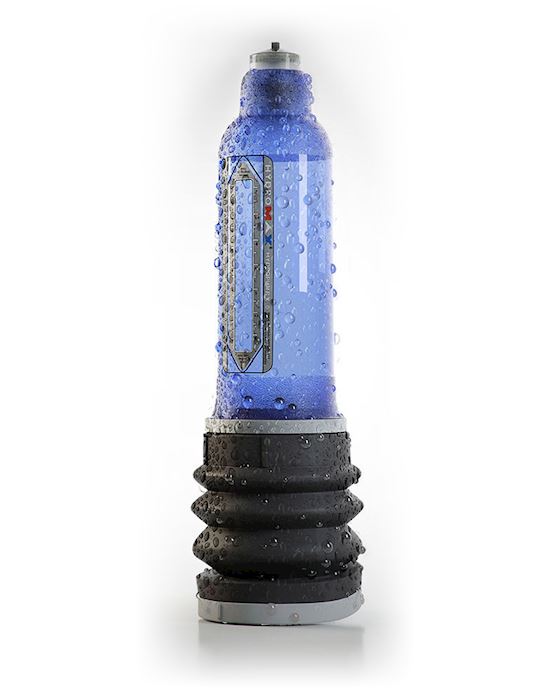 Bathmate Hydromax X30$199.95Shop Now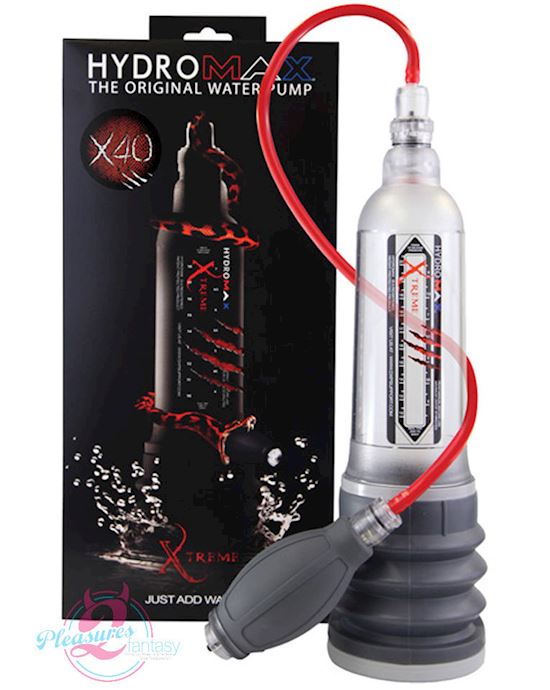 Bathmate Hydromax Xtreme X40 Hydro Pump And Kit$349.95Shop Now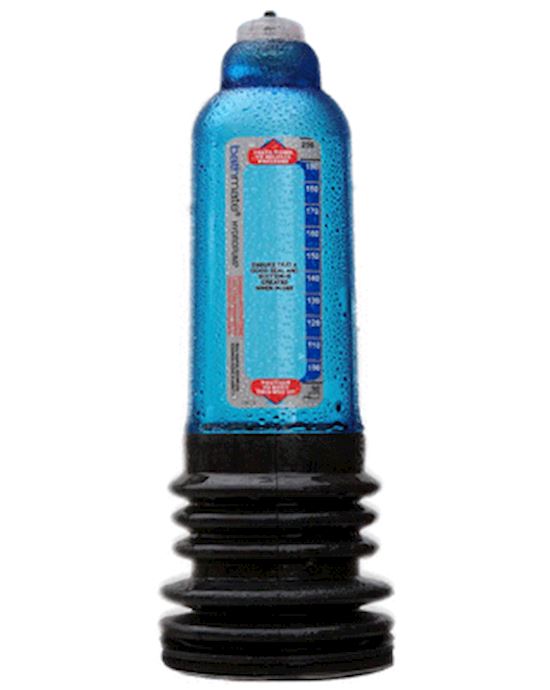 Bathmate Hercules Penis Pump$119.95Shop Now
Male Edge Traction System
Something that is a little less well known but actually probably has the most proven success of penis enhancement of this group is the Male Edge range of penis enlargers, which is essentially a penis stretching kit.
This range was initially created with the intention of supporting the penis following extension surgery but pretty quickly users realised that this product was actually having more of an impact on size than the surgery itself. Male Edge uses traction or stretching for prolonged periods to permanently increase the length of the penis.
It works by applying a gradual progressive traction force to the penis to stimulate growth of the penile tissues as well as multiplication of the penis cells. Cytokinesis if you wanna get all sciencey (totes a word!) on it. However, this is no quick fix, traction products are a slow burn method and you will most likely not see any increase until after the 2-3 month mark and this will only happen after wearing the product for prolonged times of up to a few hours but no more than 6 hours.
You will start to notice stronger erections within the first 6 weeks though, so stay strong! Those big permanent gains are coming.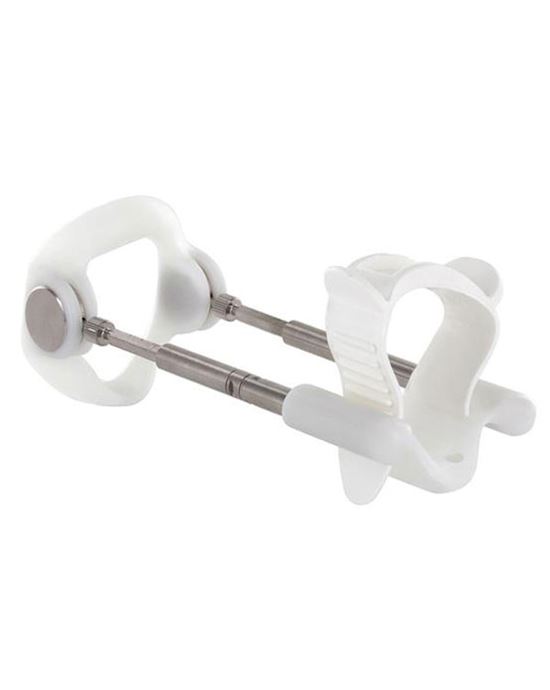 Jes-extender Original Standard Comfort$321.95Shop Now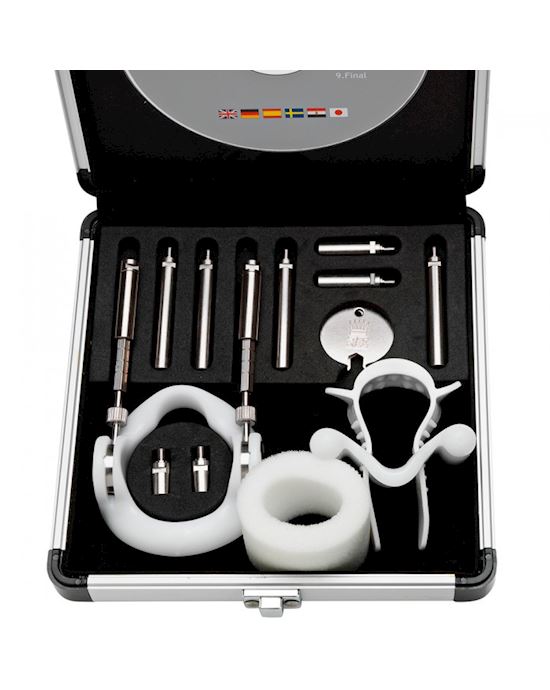 Jes-extender Titanium$372.95Shop Now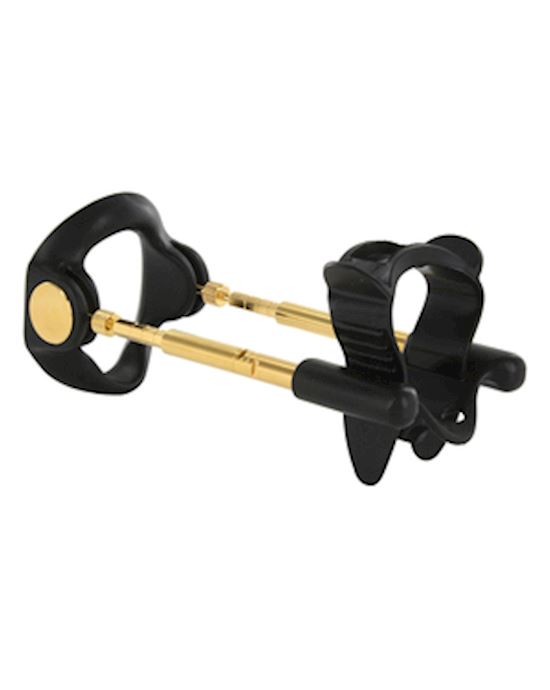 Jes-extender Gold$409.95Shop Now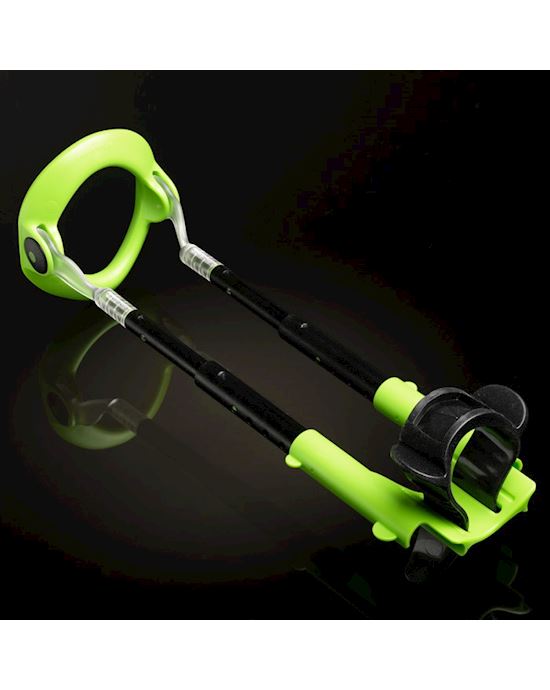 Male Edge Penis Enlarger Extra$269.95Shop Now
Final words of wisdom about penis enlargement tools
Don't forget that penis enhancement is not for everyone and is absolutely not a necessity! But, if you think that it is going to give you a confidence boost ad make you happier in the long run there are both temporary and permanent options available. Just keep in mind that those permanent options take time and dedication so be prepared to commit to a full training schedule to get that penis where you want it!
Read next:
Editor's note:
This article was originally published on 11 August 2017 and was updated on 16 August 2021 for relevance and comprehensiveness. The information in this article has been fact checked and reviewed for accuracy by Adulttoymegastore's team of content specialists and sexual wellness experts.
Content disclaimer:
Adulttoymegastore does not provide medical advice, diagnosis, or treatment for illness. Any information published on this website, either by Adulttoymegastore or its authors, is not intended to be a substitute for medical advice, and you should not take any action before consulting with a medical professional.