3 Tips for Having Hot Disabled Sex
Disability advocate Evan Johnson, who has several disabling chronic illnesses, shares their three top tips for having hot disabled sex!
Being a disabled person can mean sex is a touchy subject. Logistically and emotionally, disability can make experiencing sexuality feel awkward or uncomfortable. But it doesn't have to be this way. Sex can be fantastic and enjoyable despite disability when the right accommodations are put in place.
As a person with several disabling chronic illnesses, I fully understand and appreciate the need for intimacy and pleasure in a world that discounts our sexualities. Having symptoms such as reduced mobility and sensation, as well as being susceptible to injuries, I've got your back on how to have a fantastic and accessible sex life.
Here are my three top tips for having hot disabled sex!
Tip #1: Communication is key
Many disabled people feel self-conscious or anxious about what their partner may be thinking about them and their needs. Communicate your needs! If a position is uncomfortable or painful, stop and change it up. If something just isn't feeling good or working for you, let them know. Become an advocate for your own sexual pleasure because you deserve it!
Being disabled means that we often need more intricate and complex conversations about what our bodies are capable of (in addition to consent and sexual preferences!). I find starting these conversations with an explanation of your disability (and breaking down any misconceptions) to be a great starting place before moving into sex specific needs and desires. Especially for those of us with dynamic disabilities, always having a conversation about your limits that day before sex is a great way to ensure no one is enduring pain or discomfort.
My biggest tip is to just speak openly and honestly with your partner about what can make sex better for both of you. It may take experimentation and time, but that is completely okay. Sending the time to adjust and allow for trial and error will improve your sex lives overall, which is absolutely worth it.
Tip #2: Use sex toys
Using sex toys can make a sexual experience better for anyone, including disabled people! Here are some of my top recommendations.
Vibrating toys
One of my favourite toys is the Satisfyer Yummy Sunshine because it has a looped handle, which means you can hold it even with reduced hand mobility. Adding vibration is a fantastic way to enhance any sexual experience, but can especially assist those with reduced or altered sensation. Check out more options for vibrating sex toys here.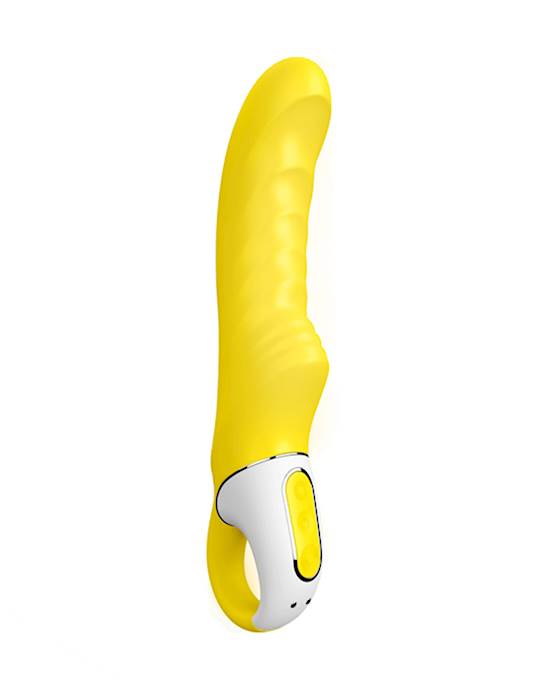 Satisfyer Vibes Yummy Sunshine$89.95Shop Now
Anal toys
Butt plugs are another great way to add pleasure for people of all genders. I'm a fan of the Satisfyer set of 3 silicone anal toys as they have looped ends. These looped ends make insertion and removal significantly easier compared to other types of flared bases, which is important for people with reduced hand mobility. They also come in a variety of shapes and sizes, allowing for accommodation to your body.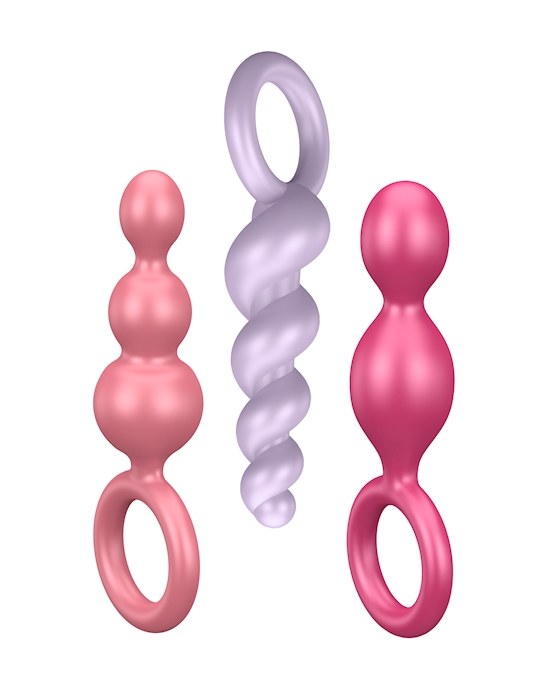 Satisfyer Silicone Plugs, Set Of 3$43.95Shop Now
Cock rings
For penis owners, cock rings can both add pleasure and increase blood flow to the penis. This is perfect for those who struggle to maintain an erection, as well as creating greater sensitivity and pleasure.
I would recommend starting off with an adjustable cock ring such as the EZ Clinch Silicone Lasso, as it's easier to adapt to your body and needs. Especially if you have a dynamic disability involving sensitivity, adjustability can also allow for different intensities depending on the day and how your body feels.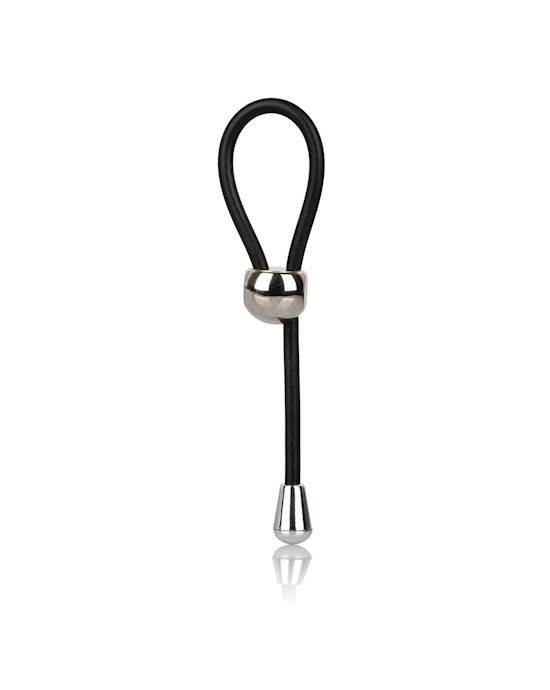 Ez Clinch Silicone Lasso$20.95Shop Now
Learn more about cock rings:
Watch the video below to find out everything you need to know about choosing a cock ring, and learn how to put on a cock ring here.
Tip #3: Experiment with accessible sex positions
There are plenty of creative methods and positions to have sexual experiences. Oral sex, for example, can be given or received while seated (even in a wheelchair) with some positioning. 69ing is also a great place to start because you can lie flat or be on top depending on your abilities.
Other positions such as spooning (using a bed or sofa to stabilise yourself) can also be a fantastic option for those with less mobility. However, more "active" positions can also be adapted, such as a "crouching reverse cowgirl" where you can place your legs under your partner's, as opposed to straddling them. This allows you to lean forwards and ease onto your partner without straining. This is also made easier by your partner grabbing your hips to help you move!
Similarly, sex furniture such as the Liberator Wanda can be used to ease in positioning too, as well as generally using pillows and cushions (a pillow under the lower back in missionary and under the knees/held in arms in doggy are my favourites!) can help with making sex comfortable and enjoyable for everyone.
Sex swings, such as the Ff Spinning Fantasy Swing may also be a great option for those with limited mobility!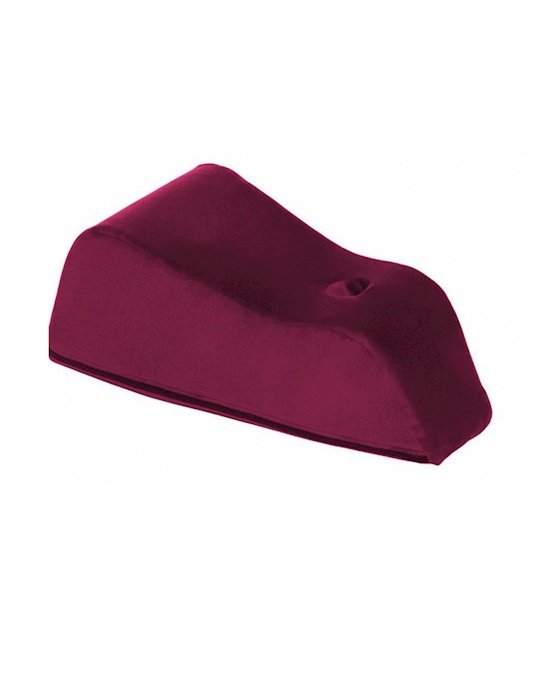 Liberator Wanda$149.95Shop Now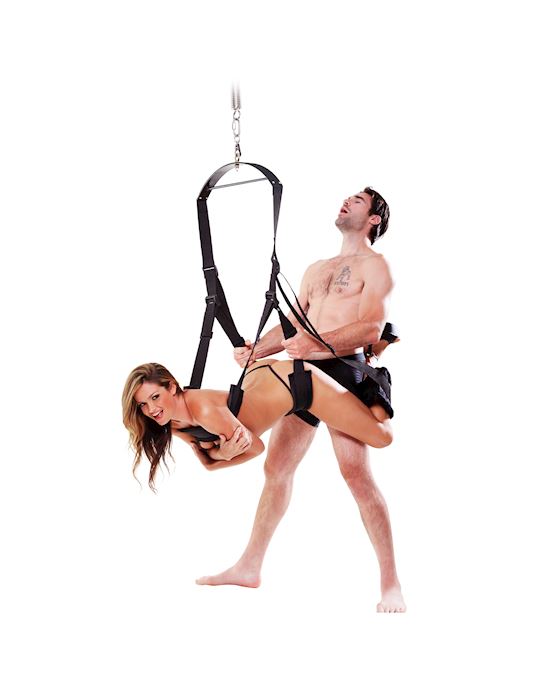 Ff Spinning Fantasy Swing$307.95Shop Now
Remember that you are worthy of sexual pleasure!
Disability can feel like an obstacle in the way of a fulfilling sex life, but it doesn't have to be! These days we have adaptive equipment like sex toys and furniture available to us to make sex easier and more enjoyable.
Pair that with open communication with partners, as well as getting creative with your positions, a fulfilling sex life is possible despite disability. Even if it takes some experimentation and finding out what works for you, it is completely worth it to have an amazing and pleasurable sex life.
Now, go out there and have some hot disabled sex. You've earned it!
Read next:
Content disclaimer:
The information in this article has been fact checked and reviewed for accuracy by Adulttoymegastore's team of content specialists and sexual wellness experts, including Sex Educator Emma Hewitt.
Adulttoymegastore does not provide medical advice, diagnosis, or treatment for illness. Any information published on this website, either by Adulttoymegastore or its authors, is not intended to be a substitute for medical advice, and you should not take any action before consulting with a medical professional.