How to prep your body for anal play
Anal play is awesome! Your butt is an area of amazing pleasure potential and there are so many ways to explore this highly sensitive area. But many people find exploring the booty intimidating. And I get it! It's where we poop from and that makes a lot of people hesitant. But there are a few simple tips to ensure that your anal experience is as smooth and pleasurable as possible.
Before we start, I will just mention that there are no rules or requirements for how to get ready or whether to prepare at all. These suggestions are all about helping you to feel comfortable and relaxed so you can enjoy what you are doing rather than worrying.
And keep in mind that I am referring to all sorts of anal play in this article, not strictly anal sex with a partner. So, if you are intending to explore the butt with fingers, toys, a tongue or a penis, these tips are for you.
Before you start: explore your body first
No matter what you are intending to do, I do recommend exploring your body by yourself first using your fingers. This will help your body to get used to the sensation and understand what feels good or what might not feel so good.
1. Schedule it
If you are playing with a partner. Schedule it. Now I know that doesn't sound super-hot, but it gives you time to get your body right for anal play. This means that you can be careful of what you eat and drink in the lead-up.
If you have a sensitive stomach, avoid food and drinks that you know set you off. I would avoid them the night before and the day of your scheduled anal play session. And avoid anything super-rich in fibre as this can get that body going into overdrive when you don't necessarily want it to.
Whether it's coffee, beans, nachos, whatever! If it's going to upset your tummy or make you gurgle, avoid it.
2. Go to the bathroom
Look, we are working with the butt here so make sure you have been to the bathroom the day of play. And yes, I am talking about number 2. If you don't go, there may be poop in the canal which adds extra pressure. This might make you feel like you need to go to the bathroom, or even… you know. Just go to the bathroom earlier in the day. Or, if you are blocked up, postpone the session to a day where your body is more regular.
3. To douche or not to douche?
If you are concerned, then you can use a douche to ensure that the body is completely free from any residue. But know that this is not an essential step. If you are going to douche, I recommend doing it an hour or so beforehand to ensure all the water is out of the body and it is feeling good.
A simple bulb douche is great for preparing your body for play. All you need to do is fill the bulb with some lukewarm water, add some lube to the tip and insert it into your anus. Then, squeeze the bulb slowly to move the water from the bulb into your body. Slowly draw the douche out and hold the water inside the body for a few seconds then let go and expel it back out.
You can repeat the process a few times until the water runs clear. This means you are good to go.
It's a good idea to have a shower and clean the outside of your body too. This will get your body warm and help you to relax too as well as allowing you to get squeaky clean and feeling confident.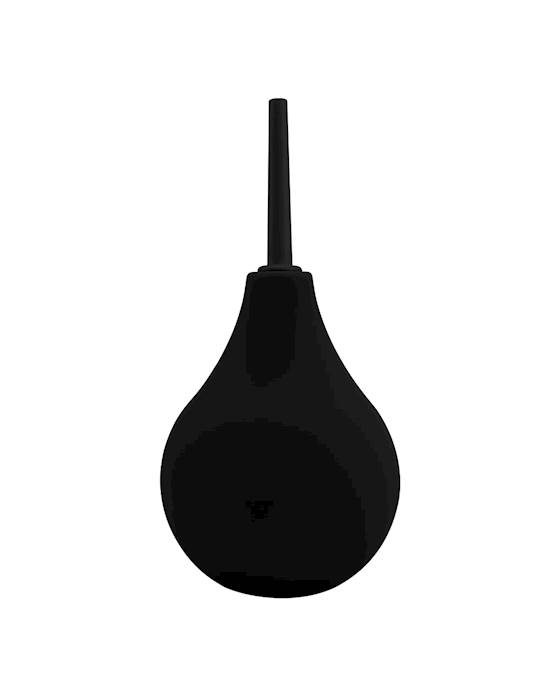 Nood Easy Clean Enema Kit$27.95Shop Now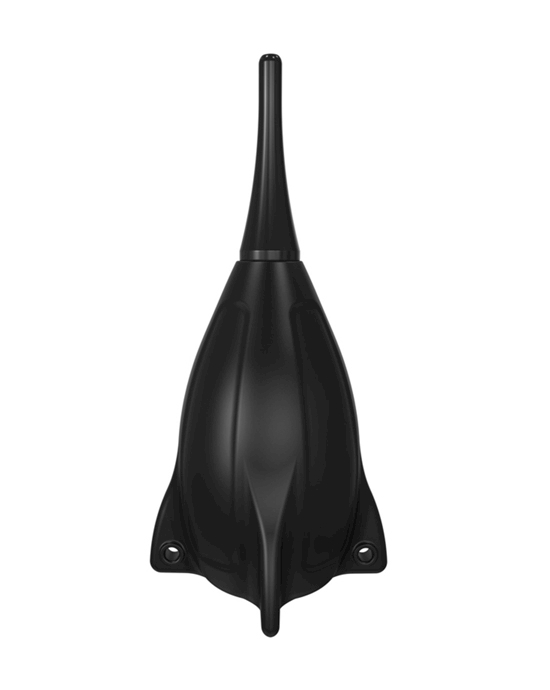 Bathmate Hydro Rocket Douche$39.95Shop Now
4. Get warmed up
The best way to enjoy anal play is to be as relaxed as possible. This might mean starting with lots of kissing, sucking, foreplay or even a full body massage. This will help to relax the sphincter muscles making the insertion of toys, fingers or a penis easier.
Adding in some stimulation in the front before, during and after you play is going to help too. Touch your penis, clitoris, vagina or whatever you are working with. Stimulating these parts of your body will help to get you relaxed and feeling good.
5. Anal lube, anal lube, anal lube and more anal lube
The booty is not self-lubricating, and it requires a lot of lubrication to ensure a comfortable, smooth and enjoyable ride. So, use a thick one and use a lot! Trust me! It's going to feel a lot better and it's going to protect the delicate tissues and mucous membrane inside the anus. Grab an anal lubricant that is thick, silky and long-lasting.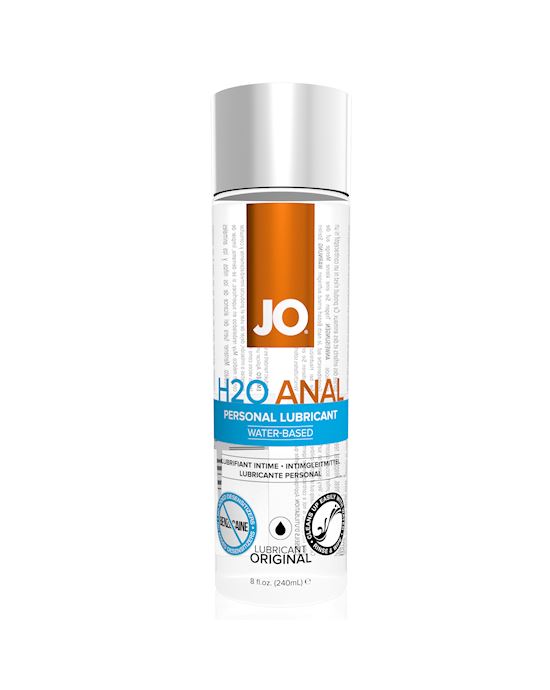 System Jo Anal H2o Lubricant 240 Ml$36.95Shop Now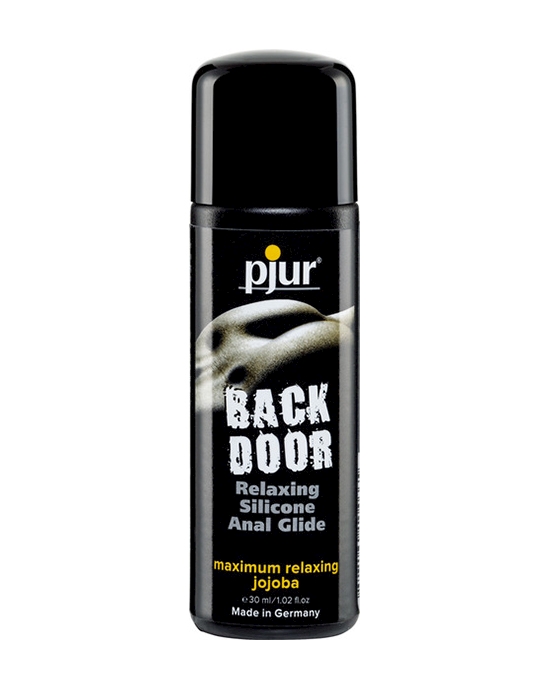 Pjur Back Door Glide$21.95Shop Now
6. Start with something small
Start with a finger or small butt plug before you move into anything larger. It will help to warm up and relax your muscles and allow you to feel comfortable with the sensation. If you are finding your sphincter muscles are staying really tight, think about using an anal vibrator. This may seem an intense option, however, vibration in the area will stimulate those muscles helping them to relax.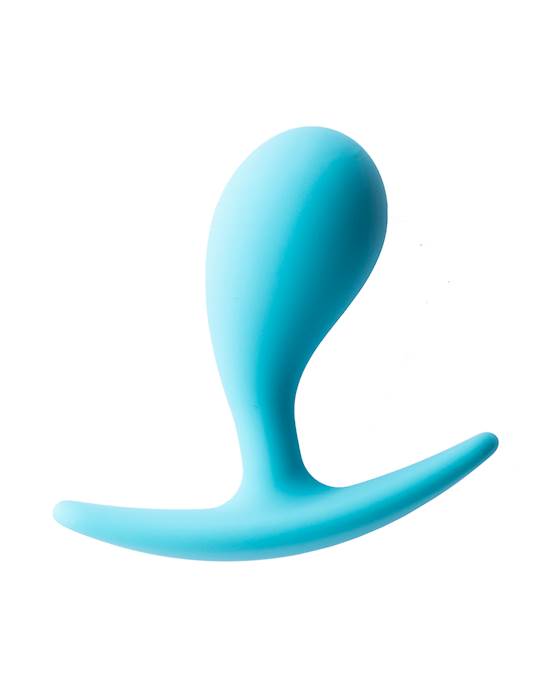 Share Satisfaction Medium Curved Plug$20.95Shop Now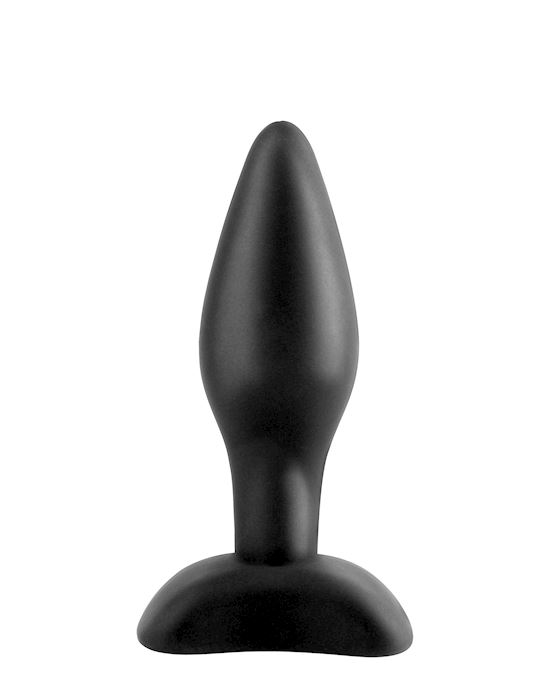 Anal Fantasy Collection Mini Silicone Plug$25.95Shop Now
7. Listen to your body
Always pay attention to what is happening and how you are feeling while you play. Penetration of the booty can feel weird if you are new to it, but it should not be painful. If it is painful that means something is wrong. It could be that what you are using is too big and that you aren't warmed enough for it. It could mean that you are not using enough lube, or it could be that today is simply not the day for anal play and you need to try again another time. And that's all good!
Real anal sex is not like what you see in porn films. You will likely want to do some prep in advance, you will need a lot of lube, and sometimes even then, it may not go exactly the way you want it to. Sometimes it even gets a little messy and that's ok! It happens.
Pop a towel down, relax and have some fun. It is meant to be pleasurable, not stressful.


If you want to read more about anal play, these articles are a great place to start.
1. How can I make my partner feel more comfortable about anal sex?
2. What's a good butt plug for beginners?