How Does a Butt Plug Pleasure Women?
Ahh, sweet butt plugs.
The humble butt plug is a toy that gets a bit of a bad rep amongst the un-initiated. And, a lot of that seems to be a result of the idea that they are only used to train for anal sex with a partner. Or, that if you don't have a prostate, you won't feel pleasure.
WRONG!
Yes, butt plugs can be used to stimulate the prostate for a world of pleasure. But that doesn't mean that those without a p-spot can't experience pleasure from a butt plug too. In fact, butt plugs can actually feel amazing to anyone that wears it, no matter their anatomy.
Unlike a lot of sex toys, a butt plug is one of those toys that isn't necessarily going to make you orgasm or feel all that pleasurable if you use it alone without any other stimulation. But, if you use one along with another toy, a partner during sex or even during masturbation involving other body parts, a butt plug can make everything feel a lot more intense and a lot more pleasurable. Here's how.
Fullness & Streeeeeeeeeeeetch
One of the things that makes a butt plug so exciting is the feeling of fullness and stretch that you get once it's inserted. Although there are all sorts of different sizes, even the smallest of plugs will make your sphincter muscles stretch around it. The feeling of fullness is also different to any other sensation and it can make for a very intense and highly sensitive feeling while you play.
Stronger Orgasms
Now that same stretch is also going to work wonders for your orgasms. When we reach orgasm, the sphincter muscles contract and tighten. When there is a butt plug in the mix, your muscles will clench tightly around the toy hitting all your nerve endings on the way. The entrance to the booty has a very high concentration of nerve endings and the butt plug is one of the best ways to stimulate these for intense booty pleasure!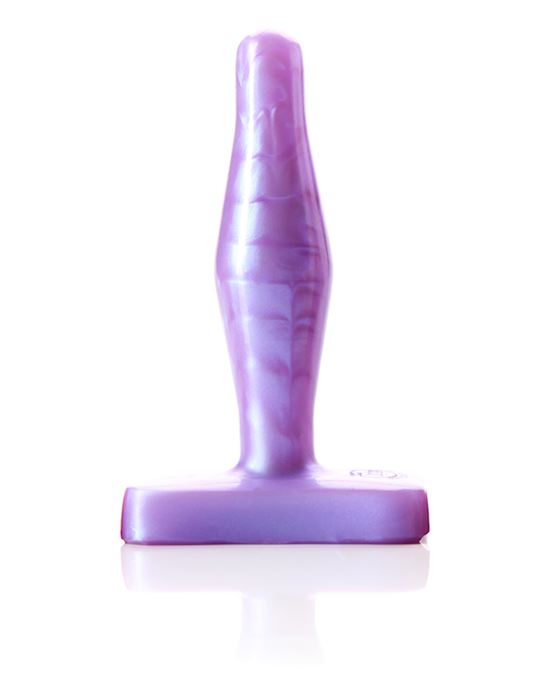 Little Flirt$27.95Shop Now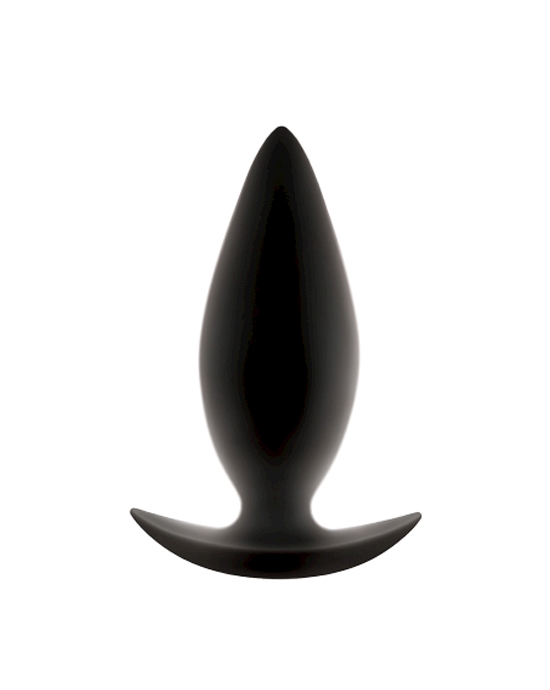 Renegade Spades Plug$25.95Shop Now
Indirect Clitoral Stimulation
The clitoris is not only what you can see, the clit is shaped like a wishbone and a lot this is inside the body. For many women, the clit reaches all the way down to the anus. So, a lot of the pleasure experienced through anal play is actually an indirect stimulation of the clitoris through the shared wall between the anus and the vagina. Pretty cool huh? I heart the clitoris!
This can work especially well during penetrative sex when there is a penis in the vagina too. It's double penetration and the penis can help to press the plug more into the interior part of the clitoris and the g-spot. Of course, if there is no penis in your life, a dildo or internal vibrator will do the same thing too.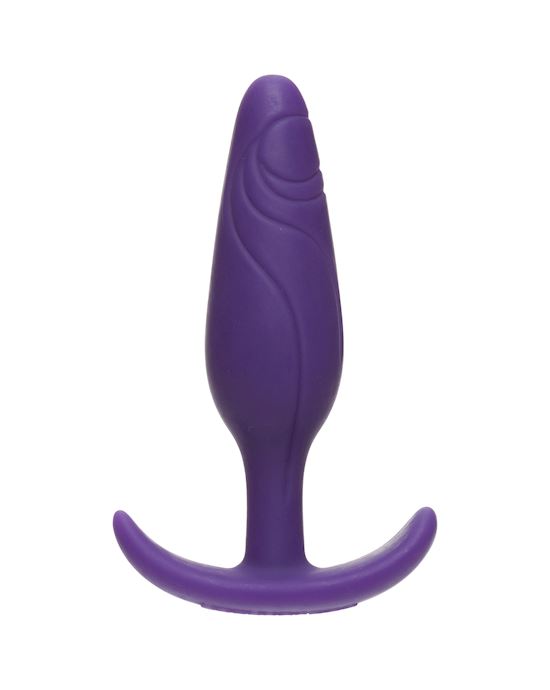 Wonderland Mini Plug The Mystical Mushroom$28.95Shop Now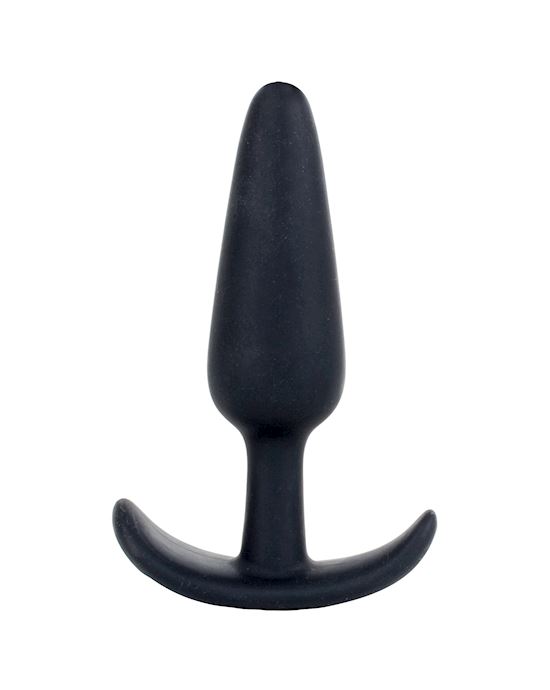 Mood Naughty 1 Large$41.95Shop Now
Things that are going to impact your pleasure
The whole point of using an anal toy is for pleasure! And, butt plugs can be an amazing tool for this, however, it is one of those toys that does take a little more effort to get it right and reap all those lovely, pleasurable rewards.
Anal play is not like vaginal sex and you should know that the experience is going to be completely different and there will be sensations that are unfamiliar to you. This is normal! But it does take some time to get used to, and rushing your body is the worst thing you can do.
Make sure you take your time and prep your body for anal play. If you are tense, your booty is going to be tense. And this means that your muscles are going to clench up and getting anything inside your anus is going to be a real mission. So, relax, warm up first and let your body get ready for action. Try stimulating your clitoris and inserting a finger into your anus first to help your body relax and get in the mood for more pleasurable stimulation.
Use a whole lotta lubricant and get the thickest and longest-lasting option you can get your hands on. Just ensure that it is an option that is compatible with the material of your plug. Silicone toys and silicone lubricant is a no-go but water-based lube is fine. Look for one that is designed specifically for anal play as this will be more viscous, thick and will last longer than a regular water-based lubricant. If you are using a toy made from metal, glass or porcelain then a silicone option will be wonderful.
If you are experiencing stinging or friction, this means you are not using enough lubricant. So, top it up and make sure you are using enough to keep the anus fully lubricated for the duration of your play.
If you have completely inserted the butt plug and you still feel like you are tense and uncomfortable, it might mean your muscles are not warmed up enough. One way to deal with this is to get a vibrating butt plug. Vibration not only feels amazing but it also relaxes muscles and can make the area feel more comfortable. And of course, you can simply turn the vibration off again if you don't enjoy the sensation. It's one of those things that some people love and some people don't.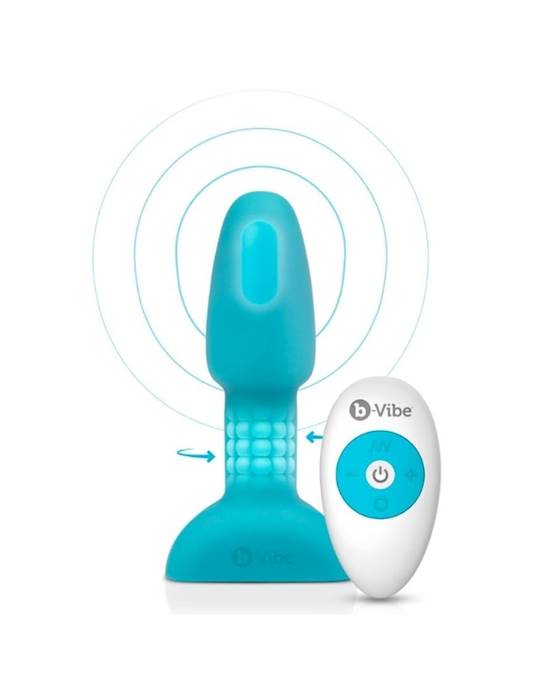 B-vibe Usb Rechargeable Petite Rimming Plug$149.95Shop Now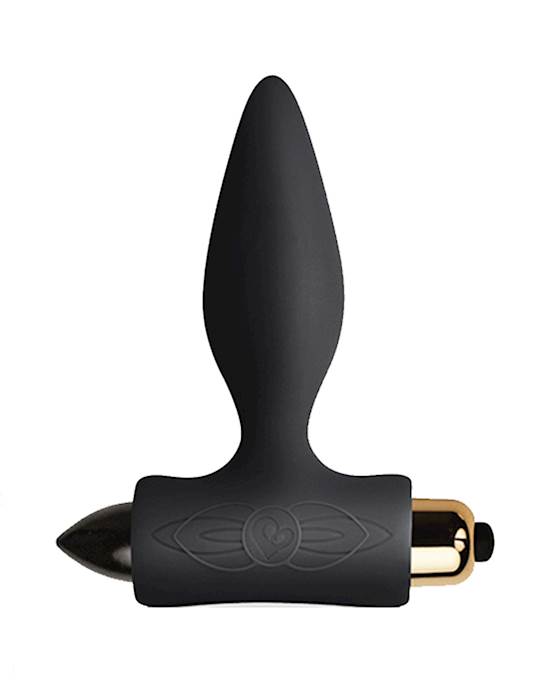 Petite Sensations Plug$43.95Shop Now
Butt plugs are amazing toys that can help you to make your play more intense and more sensitive to stimulation. But it should always be something that feels pleasurable to you. So, make sure you take care with prepping your body, take your time with insertion and have some damn fun with it.
Want more?
Adulttoymegastore is an online retailer of sex toys distributing across New Zealand, Australia and the USA. ATMS was opened in 2009 and is still proudly New Zealand owned and operated, with over 8,000 products from more than 45 brands to choose from! We take great provide in providing the best products to thousands of happy customers, and have many benefits such as a loyalty programme, free samples with every order, and personalised notes.
Adulttoymegastore has a huge range of sex toys including vibrators, dildos and cock rings for every occasion! With fast, 100% discreet shipping, and price guarantee, ATMS has everything you need to make good sex, great!