What is Kinbaku? What is Shibari?
Have you ever wondered: What is Shibari? What is Kinbaku? Are you a beginner to rope play? Well, we can help!
Kinbaku (緊縛) means "tight binding," while Kinbaku-bi (緊縛美) literally means "the beauty of tight binding." Shibari came into common use in the West at some point in the 1990s. Shibari (縛り) is a Japanese word that broadly means "binding" or "tying".
Kinbaku and shibari is rope-play that originated in Japan in the late Edo period (about 1600s to 1860s). It has become increasingly popular globally.
One of the reasons why it's so popular is because it takes skill – you can't just immediately know how to do it. And a good Kinbaku or Kinbaku-bi master can work for years on their craft. It truly is art and when it is done well it's absolutely beautiful to look at.
Traditional rope tying is about safely and comfortably tying someone so they cannot easily move. But Kinbaku and Shibari is doing that as well as making it aesthetically pleasing and beautiful. It's an art form and visually a good master will show intricate, unique and stunning patterns in the ties.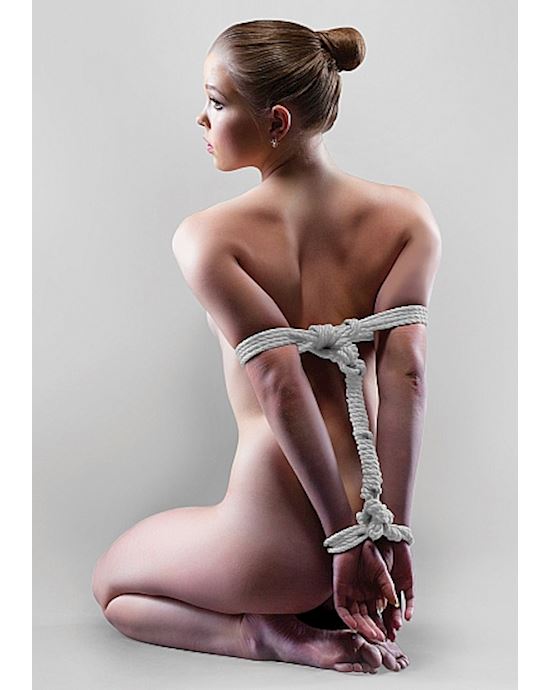 Japanese Rope 5m White$16.95Shop Now,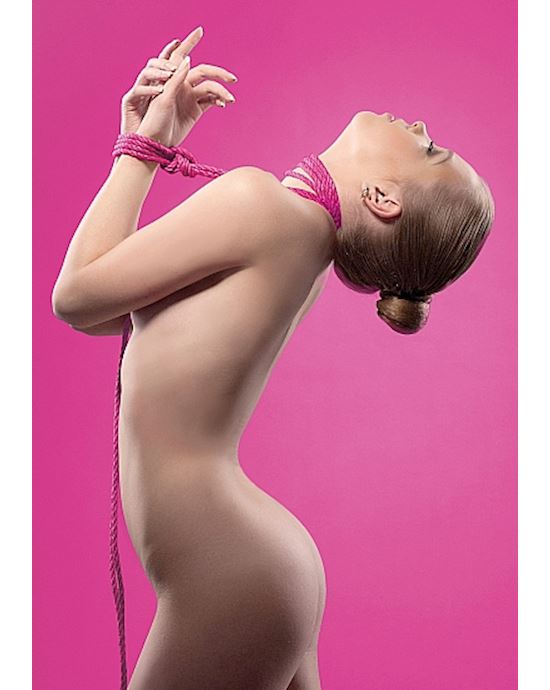 Kinbaku Rope$15.95Shop Now
What is rope-play?
Rope-play is all about dominance and submission in a very literal sense. To bind another person with rope is to take charge of that person and be the dominant person in that scenario. Tying another person allows the dominant to feel pleasure from this sense of power and control. Being in the submissive role of being tied can be extremely arousing too. The feel of rope on skin can be a turn on for some, as can the sense of immobility from being restrained.
Why do people enjoy rope-play?
People have always loved rope play because they've always loved power and control play. The feeling of vulnerability in offering your body up to someone is just very hot! It's that simple. It's an act of trust in someone that they will please you fully. Who wouldn't want that?
And don't forget that rope tying is not only about sex for many people. Yes, this can be part of it but there are a lot of other reasons to enjoy it too. It's a beautiful art form and riggers can train and practice for years to hone their skills. Others use it as a form of relaxation and escape from stress. For some people, getting tied up feels like being tightly swaddled and getting a big hug. There is also release in letting go and letting someone else take complete control of you. Plus, there is also that euphoric high that many experience from being tied. It releases lots of endorphins and can even feel like floating. This is known as "subspace".
What are the benefits to rope-play?
Any kind of sexual exploration or experimentation as long as it is done safely has benefits! Safe risks are really healthy. They challenge you and inspire you – which in turn can have a flow on effect outside the bedroom like removing fear of failure or empowering you to voice what you want. It can boost your self-confidence and orgasms can build your immunity!
How can I use ropes safely?
Safety is really important. People need to discuss what they're comfortable with in a no-pressure environment that isn't sexualised. You don't just pull out a rope when you're in bed! That puts unnecessary pressure on people even when that's not intended. Discuss how you will communicate, given when you are tied up non-verbal cues are very hard to give. Don't expect to be a shibari or Kinbaku straight away! Start simple and be cautious. Don't suspend anyone unless you know what you're doing because they will get injured.
What rope should beginners use?
Most people go for rope and they shouldn't if they're beginners. The first time you use restraints can be anxiety inducing without meaning to be. So, the best thing to do is use silicone cuffs you can slip out of or material cuffs that aren't too tight – you want a little bit of give as you build trust.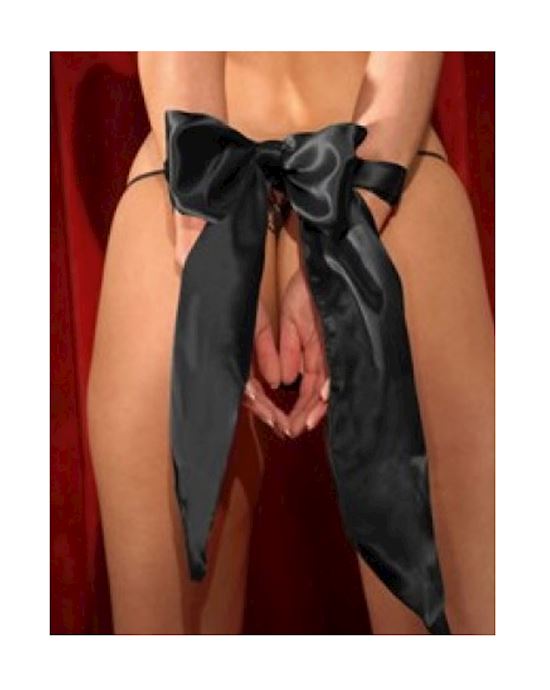 Silk Sashes 14 Feet Long$119.95Shop Now,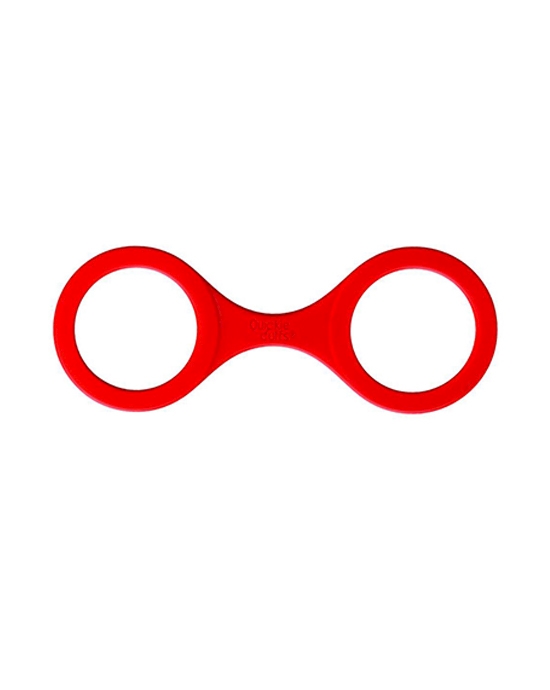 Quickie Cuffs$21.95Shop Now,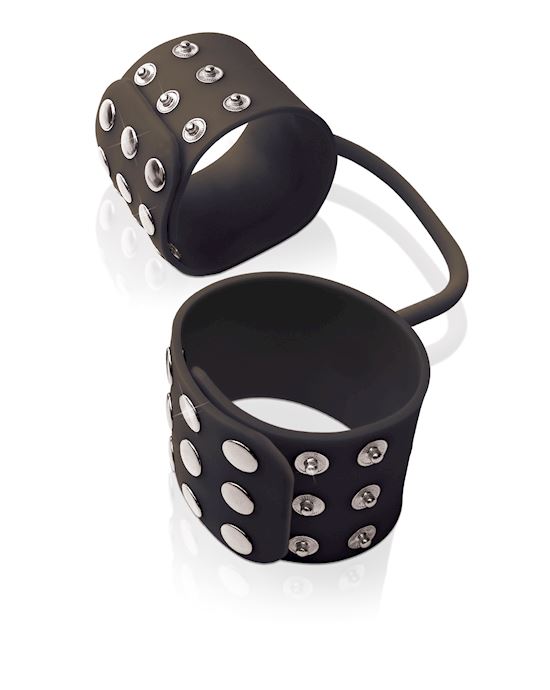 Ff Elite Silicone Cuffs$58.95Shop Now
When you start playing with rope, wrist ties are likely to be one of the first things you try. You can keep the wrists at the front of the body or behind their body depending on how you want to play. This type of rope tie is ideal for foreplay and teasing the body of the bound person. I suggest using a simple tie like a handcuff knot or a double column tie. And always make sure that you can still fit two fingers between the rope and the body when you are tying.
And while those silky ropes may seem appealing for beginners, they can actually be more dangerous as the knots can slip and tighten. Go for a rope made from natural fibres like hemp or jute that have more tooth, meaning they hold knots better and won't slip or tighten.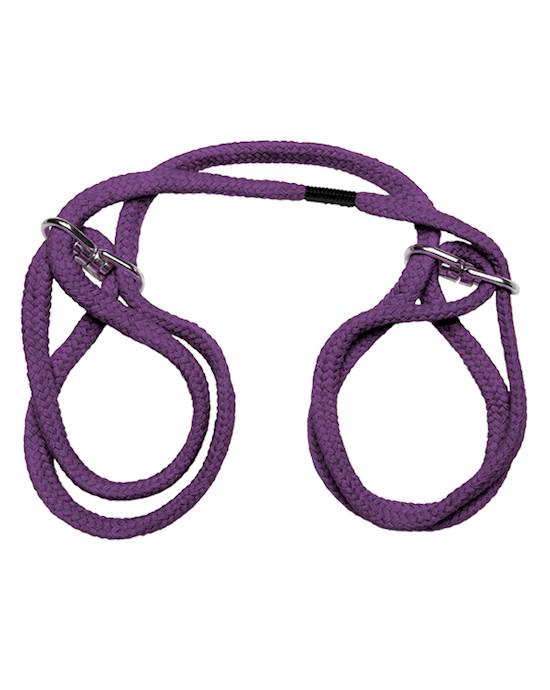 Japanese Style 100% Cotton Wrist Or Ankle Cuffs$28.95Shop Now,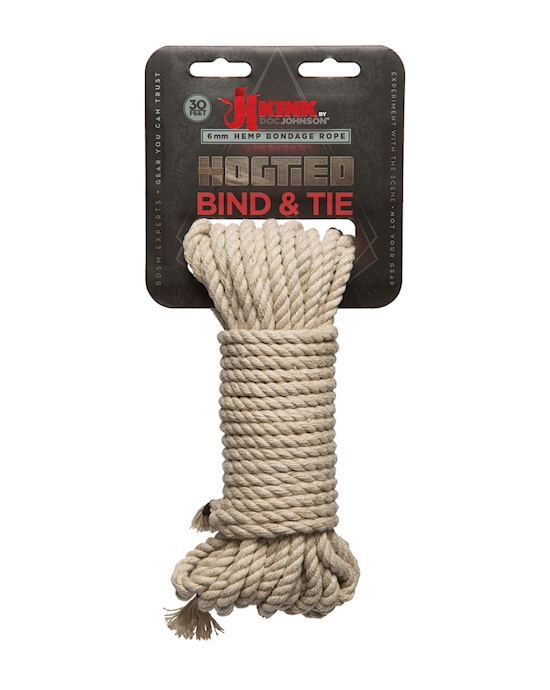 Doc Johnson X Kink Bind And Tie 30ft Hemp Bondage Rope$49.95Shop Now,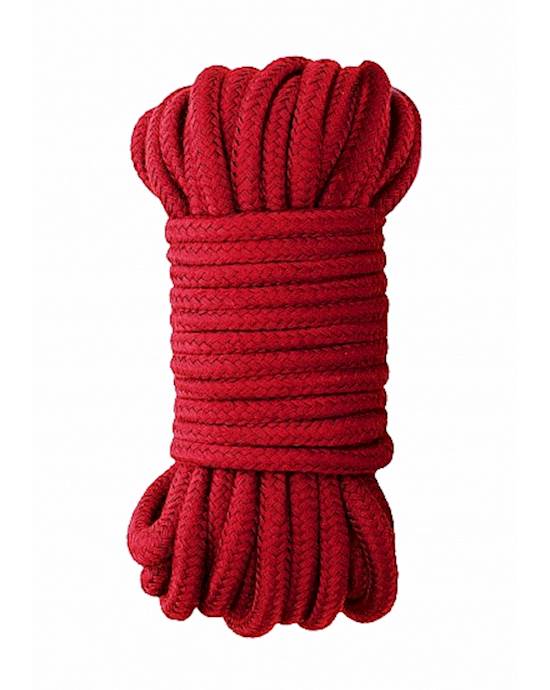 Ouch! Japanese Rope 10 Meter $19.95Shop Now
What else do I need to know about rope-play?
I can't emphasise enough that safety is so important. Don't run before you can walk. Don't go straight to rope when you're a beginner and please don't try to suspend someone unless you know exactly what you're doing. Go to a Kinbaku and Shibari class before you try – you'll see how complicated it is and they'll work with you on the basics. It takes years to master and that's part of the fun! Be very careful about how tight you tie – you can get rope burn which can lead to infection, or you can cut off circulation if you're not skilled in tying.
No matter how you choose to play, make sure you check in your partner frequently to ensure they are feeling ok physically and mentally, keep scissors on hand at all times and ensure that you can always fit two fingers between the rope and your skin. Again, and I can't emphasise this enough - If you are new to restraint play, then I suggest starting with some cuffs or position enhancing gear to ease you into it. Rope tying is an activity for those with some practice under their belts.
Here's my guide to using rope in the bedroom.
And if you want more, a great book to dive into to is the Erotic Bondage Book by Jay Wiseman. This is full of information about safety and simple rope-ties to get you started.