4 ways to Use Bondage Rope in the bedroom
4 ways to Use Bondage Rope in the bedroom
Binding for bonding…. Yes, please!
In my opinion, rope tying is some of the most fun you can have with or without your clothes on. And there's no better time than now to learn a new trick right? There are all sorts of ways to use bondage rope in the bedroom. You can use it to bind another, as part of restraint play, as a form of power-play or even just for aesthetic purposes.
No matter how you intend to play, rope is something that you need to be careful with so set aside a bit of time and ensure you have some safety shears on-hand too. Also, note that rope is not a beginners item. If you are new to restraint play, then I suggest starting with some cuffs or position enhancing gear to ease you into it. Rope tying is an activity for those with some practice under their belts.
So, if you are new to rope tying, this may not be the article for you, but if you know you are into restraint play and need a little inspiration for the night, here are 4 ways to use bondage rope in the bedroom.
Simple wrist ties
When you start playing with rope, wrist ties are likely to be one of the first things you try. You can keep the wrists at the front of the body or behind their body depending on how you want to play. This type of rope tie is ideal for foreplay and teasing the body of the bound person. I suggest using a simple tie like a handcuff knot or a double column tie. And always make sure that you can still fit two fingers between the rope and the body when you are tying.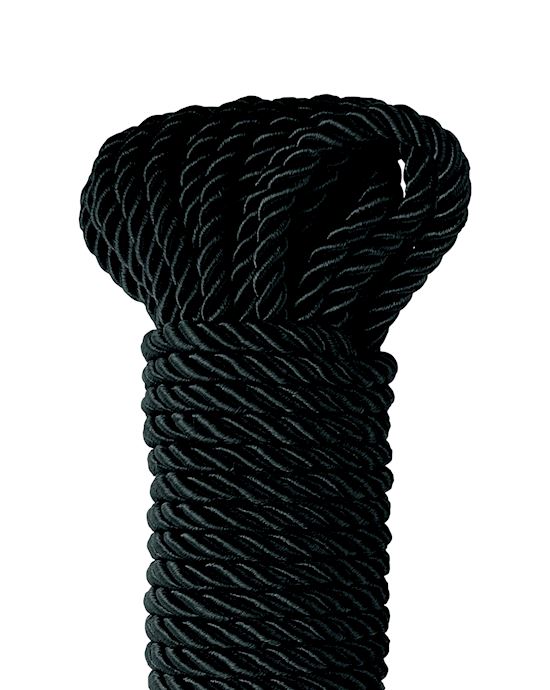 Fetish Fantasy Series Deluxe Silk Rope$37.95Shop Now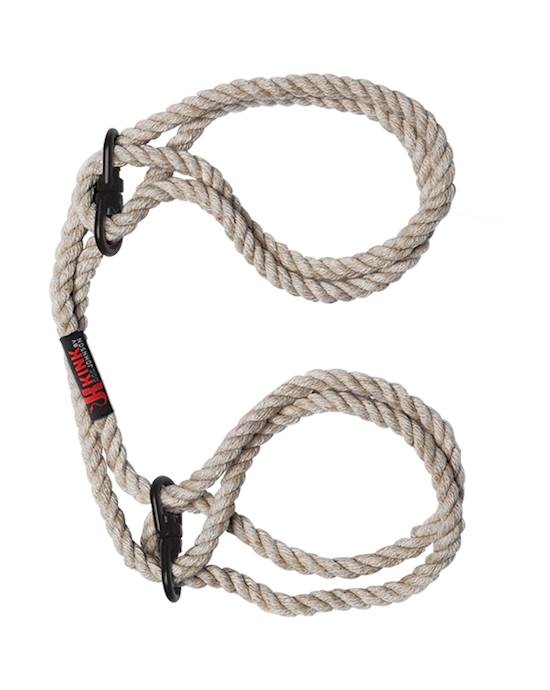 Kink Hogtie Bind & Tie 6mm Wrist Or Ankle Cuffs$35.95Shop Now
Tie your partner to the bed
Tying your partner to the bed is a super hot way to restrain them and have some fun. You can start with just the wrists to the upper corners of the bed, or go all out and tie the ankles too. Without a rope, this is just a starfish, but with rope, its a spread eagle! This leaves their body completely open for you to explore and tease. Using a single column tie will make attaching their wrists and ankles to the headboards or bedframes nice and easy.
Tie your partner to a chair
Any chair will do and I highly recommend using a blindfold too to keep your partner guessing where that next touch is going to come from. You can start by having them sitting down on the chair and tying the ropes around the chair and their body or you can amp things up a notch and bend them over the chair instead. Get them to stand in front of the chair facing it then bend over. Now you can tie their wrists to the chair legs so they are stuck in that bent over position with their booty out. It's the perfect position for spanking, booty play or going from behind.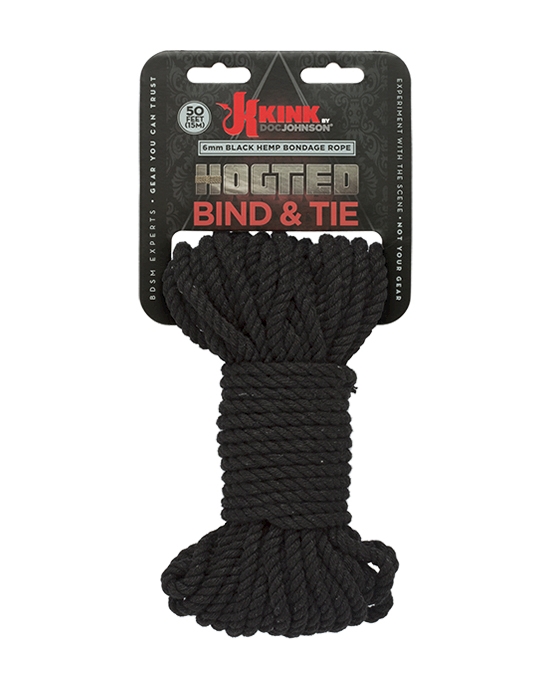 Kink Hogtie Bind & Tie 6mm Hemp Bondage Rope$61.95Shop Now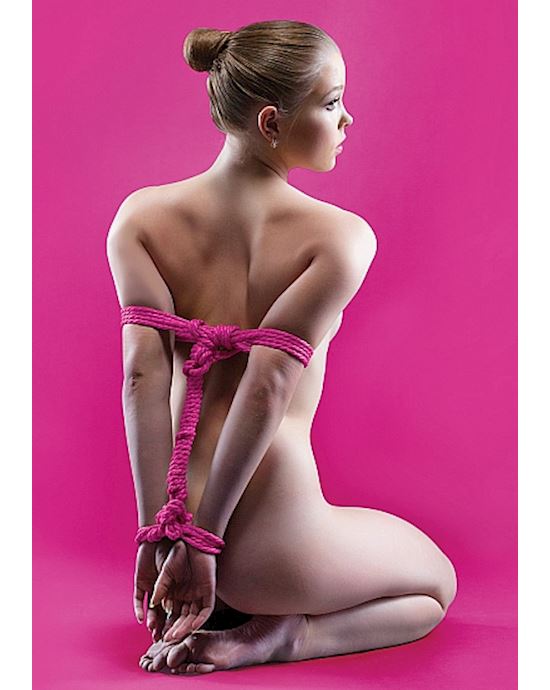 Japanese Rope 10m$39.95Shop Now
Tie a harness
Now, this one you can enjoy with or without a partner. Practice trying a rope harness of your body and indulge in how damn hot you look. If you are anything like me, rope harnesses are super pleasing to look at and also very fun to tie and to see what you can create. If you are keen but don't know where to start, Youtube is your friend. There are loads of video tutorials for amazing chest harnesses. While there are all sorts of ways to get into intricate knots, ties and patterns, even the simpler harness or chest ties still look amazing too.
No matter how you choose to play, make sure you check in your partner frequently to ensure they are feeling ok physically and mentally, keep scissors on hand at all times and ensure that you can always fit two fingers between the rope and your skin.
Rope tying is super sexy but nothing is as sexy as safety!
Adulttoymegastore is an online retailer of sex toys distributing across New Zealand, Australia and the USA. ATMS was opened in 2009 and is still proudly New Zealand owned and operated, with over 8,000 products from more than 45 brands to choose from! We take great provide in providing the best products to thousands of happy customers, and have many benefits such as a loyalty programme, free samples with every order, and personalised notes.
Adulttoymegastore has a huge range of sex toys including vibrators, dildos and cock rings for every occasion! With fast, 100% discreet shipping, and price guarantee, ATMS has everything you need to make good sex, great!