Is my lube giving me a UTI?
Is my lubricant giving me a UTI?
It might be! But according to ob-gyns, using lubricant is also one of the best ways to reduce your risk of getting one. It's all about the kind of lube you use. 
Urinary tract infections (UTIs) are super common and can be a result of all sorts of things. If you have had one, you know how uncomfortable and relentless they can be. A UTI is basically a burning hell-fire inside your body. 
What is a urinary tract infection? 
According to the Centers for Disease Control and Prevention, "UTIs are common infections that happen when bacteria, often from the skin or rectum, enter the urethra and infect the urinary tract." People with vaginas or penises can get UTIs although they are more common in those with vaginas. This is because we have a shorter urinary tract meaning bacteria can more easily reach our bladders.  
The most common type of UTI is a bladder infection but it is possible to get a kidney infection as a result of a UTI too which is a lot more serious. If you get a UTI, you should always seek medical treatment as you need antibiotics to treat it properly. 
How can I prevent a UTI in the first place?
While some people may never experience a UTI or only have one a few times in your life, for others (including me) UTIs can be reoccurring and frequent. It's a real nightmare. But, there are some easy changes you can make to your sex life that can have a big impact including making sure you are using the right lube. 
But, to start, the best thing you can do is to Pee after sex! Please pee after sex. I know the bed is warm and the toilet is far away but you need to do this every time. Yes, even if you use a condom. Bacteria can still make its way into your urethra during sex regardless of whether you are using a condom or not. So, promise me you will pee after sex, then we can move on. 
Promise.
Now, onto the lube! 
Irritated skin is a big cause of genitalia based infection of all kinds. Skin that is irritated or torn, even with tiny micro-tears is much more susceptible to infection than non-irritated skin. And this applies to UTIs too. If people are drier during partnered sex or experience a lot of friction, then they tend to experience more UTIs. Luckily, lubricant is the answer to both of these issues.   
Adding an amazing lubricant into your play is the best way to prevent trauma to the delicate membranes of the vagina, vulva and penis. This will keep you hydrated while you play, reducing friction and micro-tears to these sensitive areas. And reducing your risk of UTI. 
But not just any lube will do
Lube doesn't cause UTIs. Bacteria do. But the kind of lube you use can affect the bodies bacteria making you more prone to getting a UTI. Some ingredients can cause a build-up of bacteria or even kill off the healthy bacteria of your vagina. This allows the ones you don't want like E. coli to build up and make their way to your urethra. 
While most health professionals will recommend using a good water-based lubricant, there are some common ingredients used in these lubes that you should avoid if you are prone to UTIs. Fragrance, sugar (glycerin), parabens and propylene glycol are all super common in lubricants and are ingredients that need to be avoided if you are prone to UTIs, yeast infections, or if you have any sort of skin sensitivities. 
These ingredients can cause your tissues to become drier in the long-term making you more susceptible to UTI's. When it comes to lube, the fewer ingredients, the better. If you want to use a water-based lube, then ensure it doesn't include any of these ingredients. And remember that there are other types of lubricants available.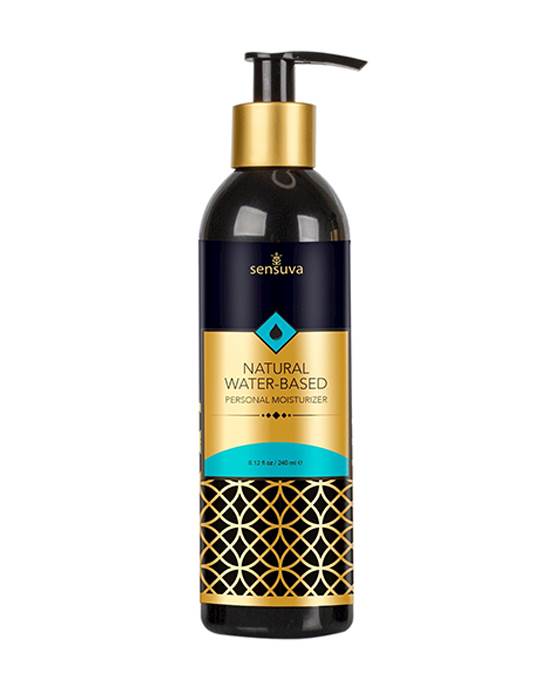 Natural Water-based Personal Moisturiser$22.95Shop Now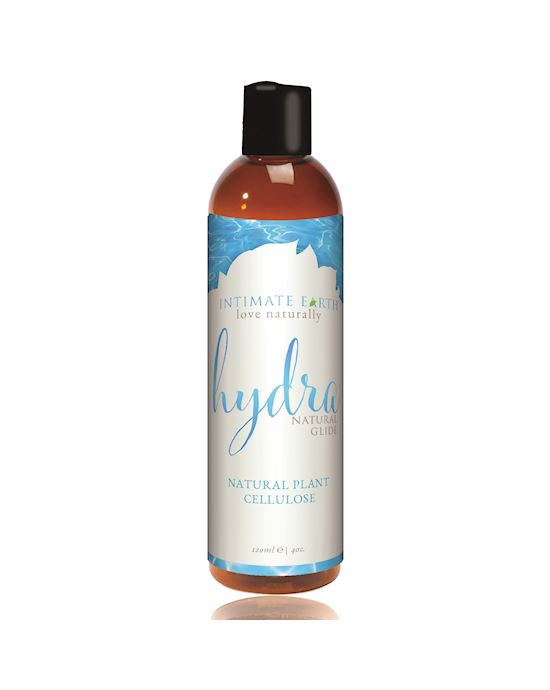 Intimate Earth Hydra Natural Glide 240 Ml$36.95Shop Now
An oil-based lube can be a good option for those that get UTI's. But stick to natural oils like coconut oil, sweet almond oil or grapeseed. You need to ensure that the oil lube you use isn't too thick as this can clog your pores causing a build-up of bacteria and exacerbating the problem. Go for a lube that is thin, silky and dries quickly without leaving residue on the skin. Oils turn rancid in the air over time and residue will do the same thing on your skin if not properly removed. 
And of course, avoid any lubes that are petroleum-based or mineral-oil based. These can cause inflammation of the genitals and urethra causing more damage than good.
Silicone lubricant can also work to prevent UTI's. They have a lower PH level than many water-based lubes meaning they have less of an effect on your own vaginal, plus they are long-lasting and more slippery than water-based options. This means they work better to reduce friction and protect your body from micro-tears.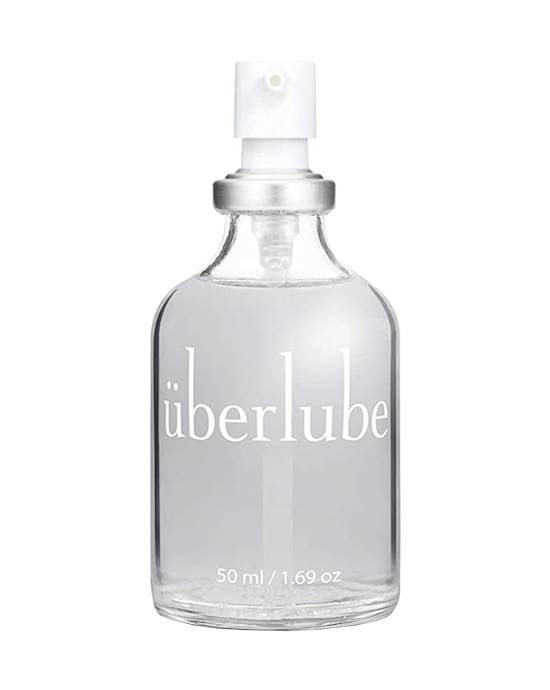 Uberlube Luxury Lubricant 50ml$29.95Shop Now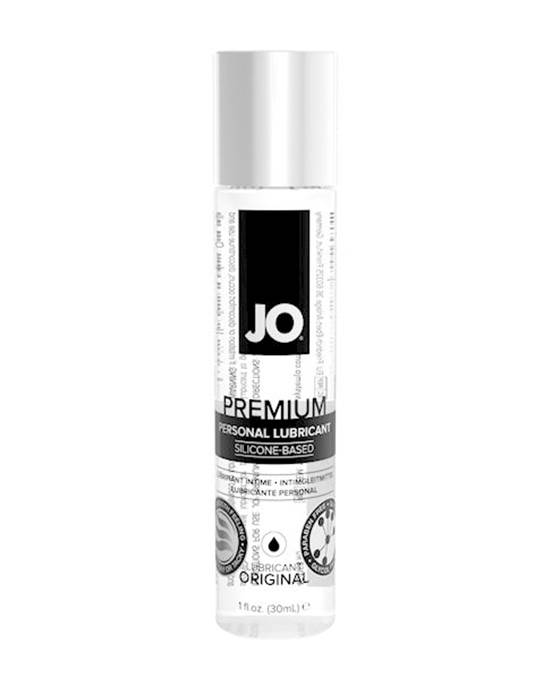 System Jo Silicone Lubricant 30 Ml$16.95Shop Now
And don't forget your condom might be causing issues too
But again, it's the lubes fault. Most condoms come pre-lubricated and this small amount of lube may sometimes be the culprit. In most cases, the condom will not list what type of lube is used or list any of the ingredients, and you might find that it includes one of those ingredients you need to be wary of. Go for a non-lubricated condom if you want to be careful.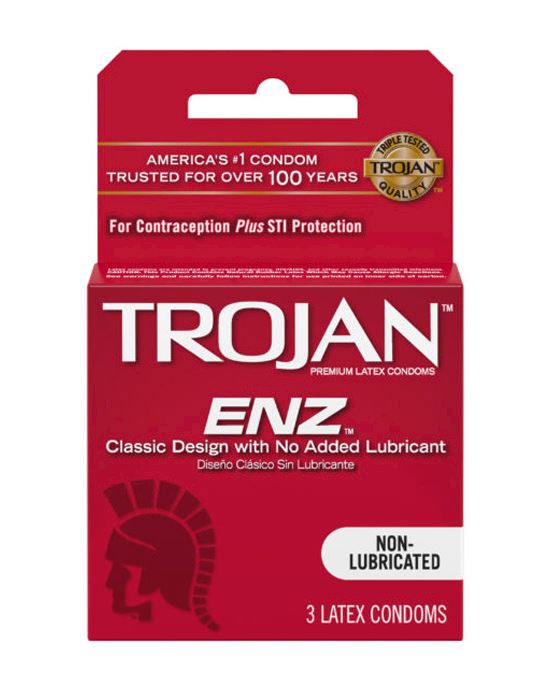 Trojan Enz Non-lubricated 3pk$3.95Shop Now
While changing up your lube and becoming more aware of your ingredients may help to reduce the frequency of your UTI's, if they do persist, you should see your doctor.  
Want more?
Adulttoymegastore is an online retailer of sex toys distributing across New Zealand, Australia and the USA. ATMS was opened in 2009 and is still proudly New Zealand owned and operated, with over 8,000 products from more than 45 brands to choose from! We take great provide in providing the best products to thousands of happy customers, and have many benefits such as a loyalty programme, free samples with every order, and personalised notes.   Adulttoymegastore has a huge range of sex toys including vibrators, dildos and cock rings for every occasion! With fast, 100% discreet shipping, and price guarantee, ATMS has everything you need to make good sex, great!