8 new Satisfyer Sex Toys you need to know about!
Drop everything – new Satisfyer toys have just arrived! Now, everyone and their mum (literally; ask yours if you don't believe us) has heard of the legendary Satisfyer Pro 2, and for good reason – she's a beast! But while the toy's fame is well-earned, don't let her steal the spotlight from the rest of the Satisfyer family. The award-winning brand has just dropped a whole new range of fantastic toys for all bodies and experience levels. So, whatever makes you tick, there's sure to be a Satisfyer that'll get the job done. Read on to find your new best friend!
#1. The Satisfyer Threesome 2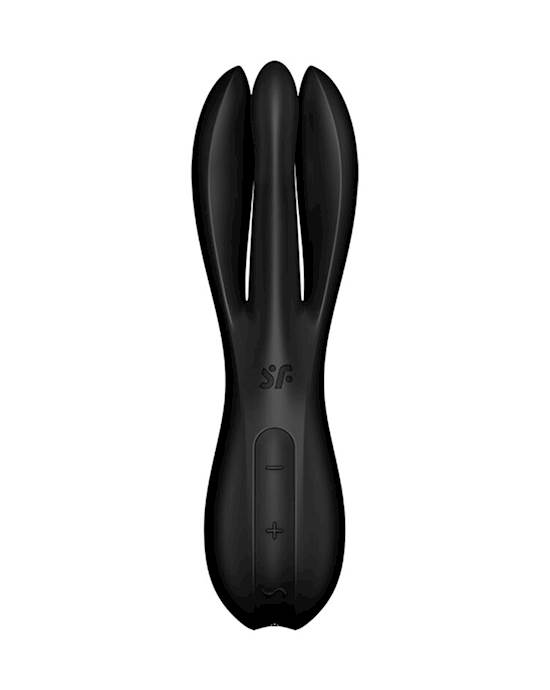 Satisfyer Threesome 2 $79.95Shop Now
Everyone looks back fondly on their first bullet or classic vibrator, but pinpoint pressure on your clitoris can start to feel old when it's all you've ever tried. Enter the Satisfyer Threesome 2 – the answer to all your prayers! This toy comes equipped with three arms, each with its own powerful motor, to give your labia the love they deserve and surround your clitoris with waves of vibration. It's the 3D movies of masturbation!
While your clitoris does contain the most nerve endings in one spot, don't forget about the rest of your vulva! Your labia minora also responds super well to stimulation and, hitting more nerves at once, is sure to lead to fuller, more satisfying orgasms.
#2. Satisfyer Dipping Delight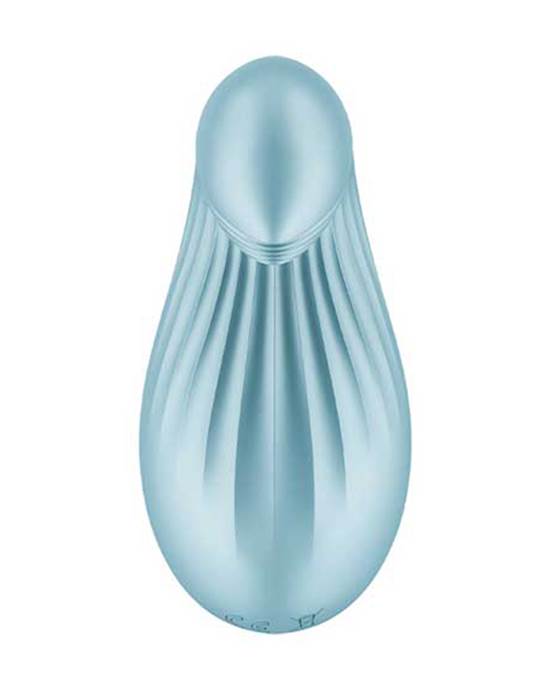 Satisfyer Dipping Delight $49.95Shop Now
Did you know that 90% of the vagina's nerve endings are near the entrance? Satisfyer does. They've made this devilish toy to prove it! The Satisfyer Dipping Delight is a lay-on vibrator, meaning you just slip it in between your legs and let it do all the work. This particular lay-on vibrator's genius is in its shape – it's broad and rounded at one end, providing all-over stimulation to your vulva and clitoris, while the other end tapers into a gentle hook that sits right inside your vaginal entrance, targeting all the nerves there with powerful vibrations.
This toy is perfect for those looking to explore the world of vaginal stimulation a little more, as opposed to clitoral stimulation (it's like picking a favourite child, we know). It can also be great for those who experience painful penetration, but don't want to skimp on giving their vagina some love!
#3. Satisfyer Duelist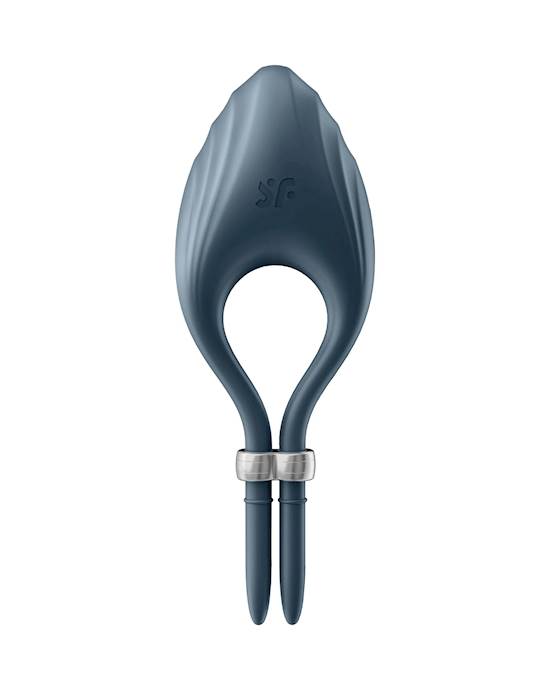 Satisfyer Duelist Cock Ring $69.95Shop Now
For many, cock rings are a first step into the world of sex toys for penises. They're a simple toy but can be tricky to work with if you're not sure how to pick the perfect one. Sizing can be a particular thorn in the side, with too-tight rings being uncomfortable and distracting, and too-large rings being pointless. Enter Satisfyer with a wicked solution – an adjustable cock ring called the Satisfyer Duelist.
This cock ring comes with a slider that allows you to adjust the fit until it's perfect for whatever you're working with. To top it all off, it also vibrates, adding a delicious edge to your adventures in ahem self-restraint. That makes it perfect for partnered sex, too – with every thrust inside your lover, you'll be teasing their entrance with the vibrations of the ring. If you're going crazy, it's only fair that they should too, right?
#4. Satisfyer Love Riot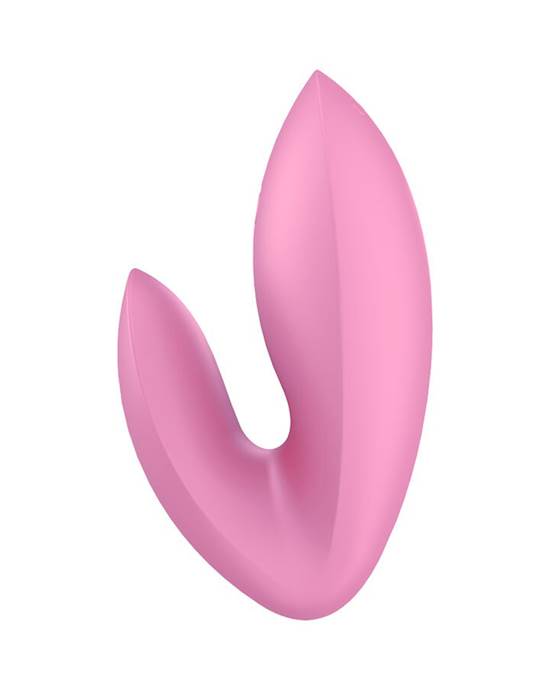 Satisfyer Love Riot$59.95Shop Now
Looking for ways to show your partner you love them? Like, really, really love them? Or hey, maybe you just really love yourself instead. Either way, the Satisfyer Love Riot is a pretty good way to do it. This U-shaped toy is a finger vibrator, designed to slip in between your fingers as you explore the body with your hands. It's ideal for pinpoint stimulation – think the clitoris, the frenulum, or the nipples – and super intuitive to use. Pin your partner to the bed and tease them all over with this tiny, tempting vibrator!
It's perfect for use during partnered sex or alongside another penetrative toy – part of the joy of the Love Riot is how many different ways it can be used.
#5. Satisfyer Air Pump Vibrator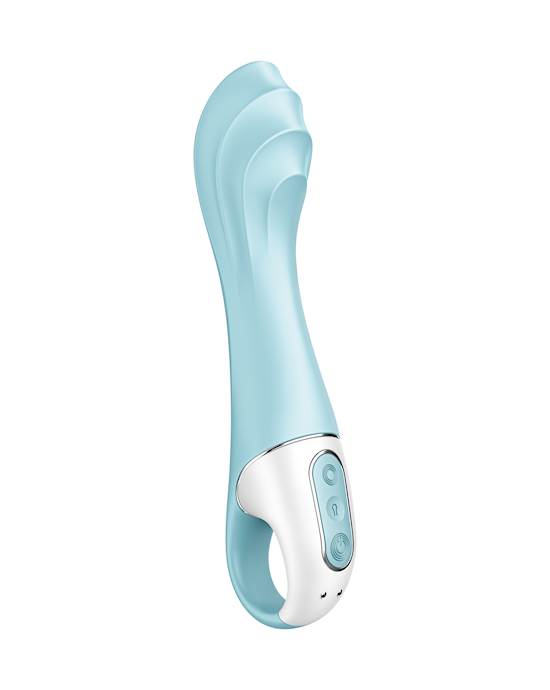 Satisfyer Air Pump Vibrator 5 $98.95Shop Now
Calling all size queens! The Satisfyer Air Pump Vibrator is packing a surprise we bet some of you haven't seen before – it's inflatable! When inserted, at the press of a button the head of this toy swells up in size, going from a diameter of 4-4.5cm to 5.5-6cm within 12 seconds. The feeling of this toy expanding inside you is seriously unmatched, but if that wasn't enough, it also offers 12 different modes and patterns of vibration. The expanding and vibrating functions can be used independently meaning you can use just the inflation or just the vibration. Or you can turn on both and go wild.
This toy, like many of Satisfyer's products, is compatible with the Satisfyer Connect App. You can use it to listen to erotic stories as you use your Satisfyer or get the vibrations to sync up with the sexiest song on your Spotify playlist!
#6. Satisfyer Rotator Plug 2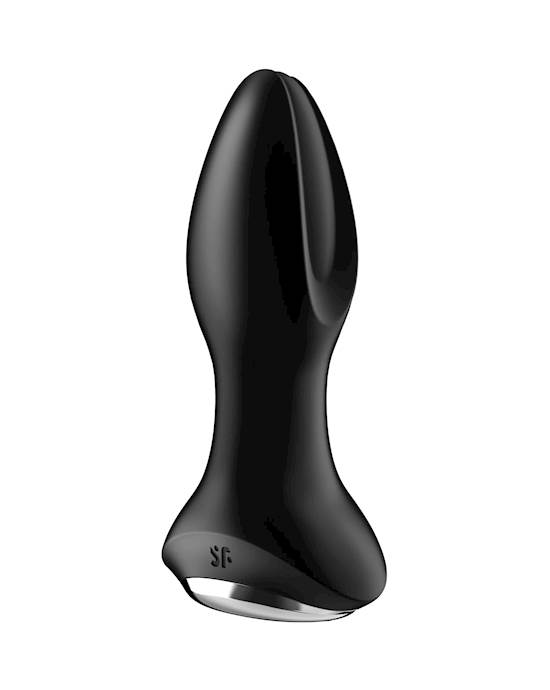 Satisfyer Rotator Plug 2 $89.95Shop Now
Have you ever wished your lover could rotate themselves a full 360 degrees while inside you? Yeah, me neither, but with this toy Satisfyer answered questions we didn't even know we had. This little plug packs a big punch – the Satisfyer Rotator Plug 2 has two motors hidden inside, one dedicated to intense vibrations, and the other to rotate the beads under the silicone neck of the toy. The beads are situated right at the base of the toy, so when they start to spin, they'll target your entrance and drive you crazy.
This toy is a perfect pick for those who have tried an anal toy or two and are ready to step their game up.
#7. Satisfyer Pearl Diver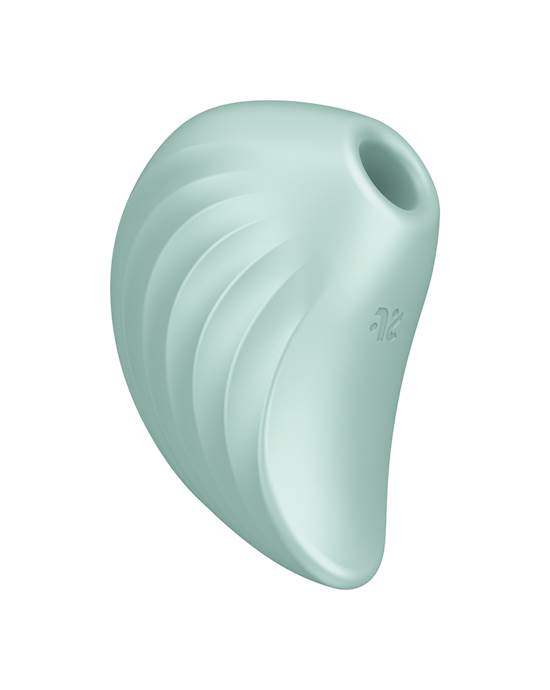 Satisfyer Pearl Diver $49.95Shop Now
This toy makes use of Satisfyer's signature Air Pulse technology – that's what made the Satisfyer Pro 2 go viral – with a comfortable shape to give you the Satisfyer Pearl Diver. This is a lay-on vibrator, so all you need to do is switch it on and position it right, then sit back and relax; the toy will do the rest of the work. It delivers delicious suction to your clitoris as the body of the toy delivers all-over vibrations to the rest of your vulva. You can operate the vibration and Air Pulse functions together or separately to customise your experience – no two nights with this toy will be the same!
If you've been curious about the Satisfyer line for a while, or maybe want to expand your collection beyond just the SP2, the Pearl Diver is a perfect place to start!
#8. Satisfyer Embrace Me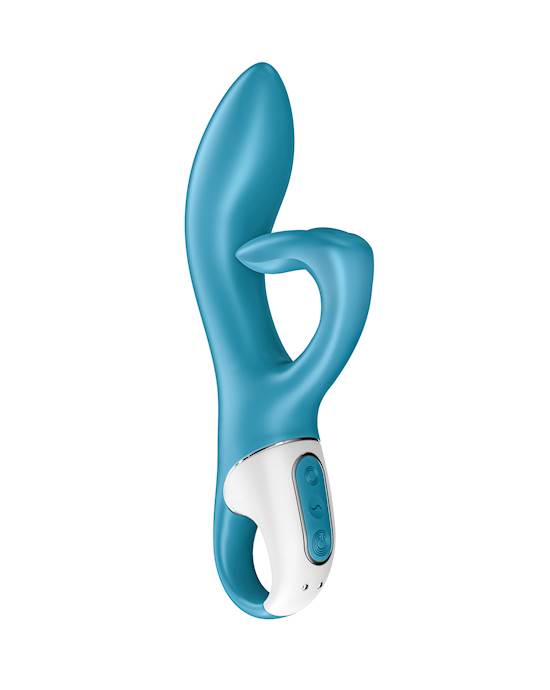 Satisfyer Embrace Me $69.95Shop Now
One of the most frustrating parts of rabbit toys is finding the perfect one to reach both your clitoris and your G-spot… If this sounds familiar, the Satisfyer Embrace Me is about to be your new favourite thing. Built like a traditional rabbit vibrator, the Embrace Me is super flexible, allowing you to position its big and small arms to your liking – and like it, you will! It packs two independently functioning motors, each with 12 vibration settings, for a customisable experience.
Everyone's body is different and totally normal, and that shouldn't mean you have to miss out on the fun of dual-stimulation toys. Grab the Embrace Me and embrace yourself!
A big-name brand like Satisfyer might be intimidating at first, but this new range of Satisfyer toys has hopefully shown you that no matter what you're after or the equipment you're working with, there's something that'll suit you perfectly! Satisfyer's brand is built on inclusivity and excellence, no matter who they're catering to, and this range of sex toys is the perfect example of that.
Is there something in this list that piques your interest? Snag it for yourself and see what all the fuss is about – then let us know just how good it was in a review.
References: