7 best anal lubricants designed for anal sex
When it comes to anal sex, using a lubricant is essential for comfort and pleasure. The anus is not self-lubricating, which means inserting fingers, toys, or a penis can be uncomfortable without the use of lube. Let's look at some of the best anal lubricants available and what makes them stand out.
Anal play can be an exciting way to explore new sensations and experiences with your partner. Many people enjoy the sensation of fullness that comes with anal play, and there are plenty of nerve endings in the booty that feel amazing when stimulated. Since this is a sensitive area, it's important to approach anal play with care, communicating with your partner about what feels good and what doesn't. Always use plenty of lube, take it slow, and stop if anything feels uncomfortable or painful.
What's different about anal-specific lubes? Anal lubricants are specially formulated to provide the necessary glide and cushion for anal play. This means they often have a thicker and longer-lasting formula compared to standard lubes. When choosing anal lubricants, there are a few key factors to consider. First and foremost, it's important to choose a lubricant that is safe for use with condoms and sex toys if you will be using these. Additionally, you'll want to look for a lubricant that is long-lasting and doesn't dry out quickly, or else you'll be reapplying often.
Different people have different preferences when it comes to lube. Some people prefer thicker or thinner formulas, while others prefer different sensations like warming or cooling. Some lubes that have added sensation can be irritating for some people as well. Everyone is different! So it's important to experiment with different types of lube to find the one that works best for you and your partner. What works for one person may not work for another, so it's important to communicate and try different options until you find the right fit.
1. Intimate Earth Anal Glide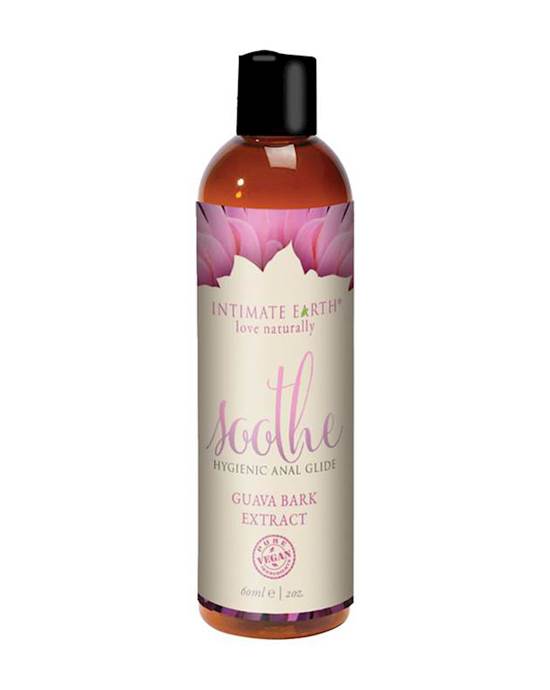 Intimate Earth Soothe Anal Glide - 60ml$26.95Shop Now
If you're way about what you put in or on your body, Intimate Earth Anal Glide is a great option for those who prefer natural ingredients. Made with organic extracts, this water-based lubricant is blended with guava bark extract, which can help to improve anal health. Its thick formula provides plenty of glides and is perfect for those who enjoy longer sessions. Intimate Earth Anal Glide anal lube is safe to ingest and fully organic.
2. Share Satisfaction Anal Hybrid Lubricant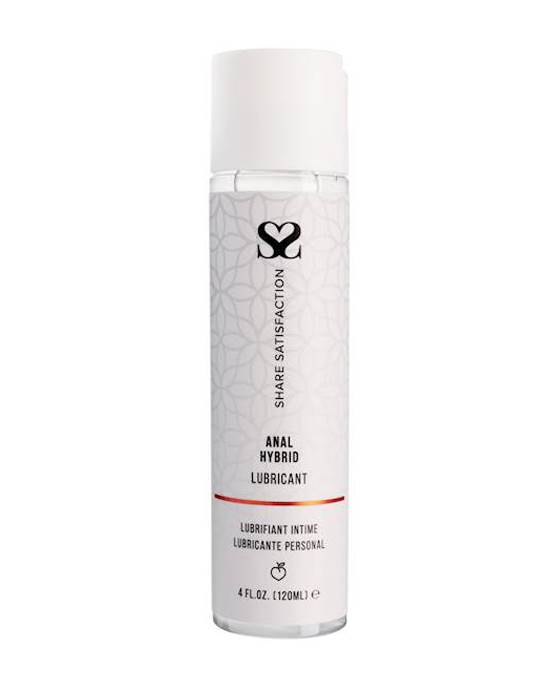 Share Satisfaction Anal Hybrid Lubricant - 120ml$16.95Shop Now Share Satisfaction is well-known for its high-quality toys, and they now have a range of great lubricants as well. The Share Satisfaction Anal Hybrid Lubricant is a blend of water-based and silicone-based lubricants, offering the best of both worlds and making it great for all types of play. This hybrid lubricant is long-lasting, and its smooth texture allows for easy application. This anal lube is safe to use with latex and nitrile condoms, as well as all toy materials except low-grade silicone. Apply plenty to the area and you're ready to go!
3. Pjur Back Door Glide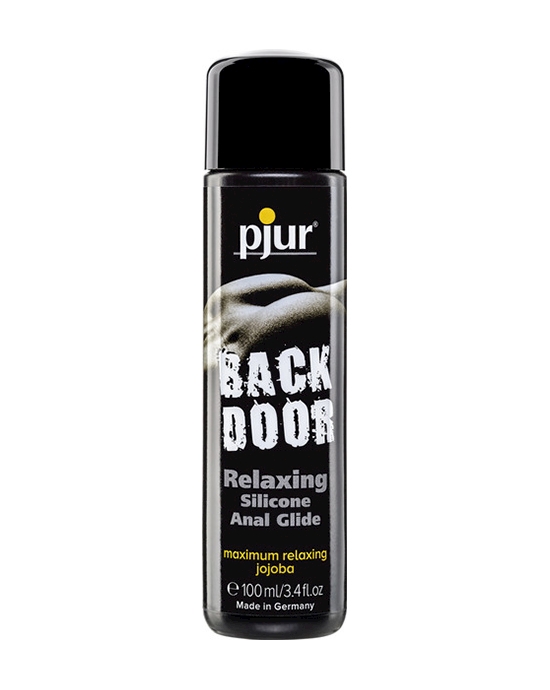 Pjur Back Door Glide$43.95Shop Now
The Pjur Backdoor Glide is a silicone-based lubricant that is specifically designed for anal play, to help you relax into it and ensure no limitations to your play. Its long-lasting formula provides a lot of glide and is perfect for those who enjoy intense sessions, helping prevent any friction or discomfort. The natural jojoba extracts help to relax the anal sphincter while making the skin feel smooth as well.
It's important to ensure you don't apply too much product with lubes that have relaxing properties, especially lubes that claim they can numb the area. While this might seem like a good idea, you still want to feel what's happening to ensure you aren't experiencing any pain or discomfort or tearing. The anus is a sensitive area!
4. Wet Stuff Secrets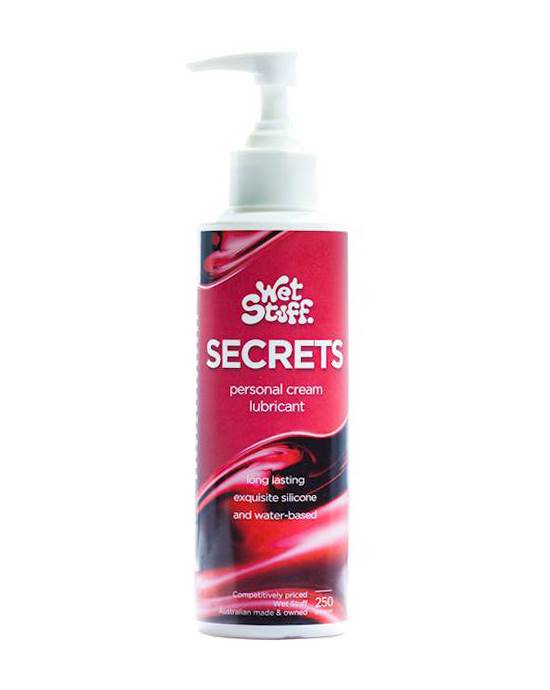 Wet Stuff Secrets 250g Pump$21.95Shop Now
Wet Stuff is a very popular lubricant brand, and the Wet Stuff Secrets is a water-based lubricant that is specifically designed for anal play. This anal lube is a smooth cream-based lubricant specifically developed to use with condoms and is great for anal play. People have different preferences when it comes to lube, and for those who prefer creams, Wet Stuff Secrets is an excellent choice. Its creamy texture slowly disappears into the skin once friction stops, leaving a satin texture.
5. System JO Premium Jelly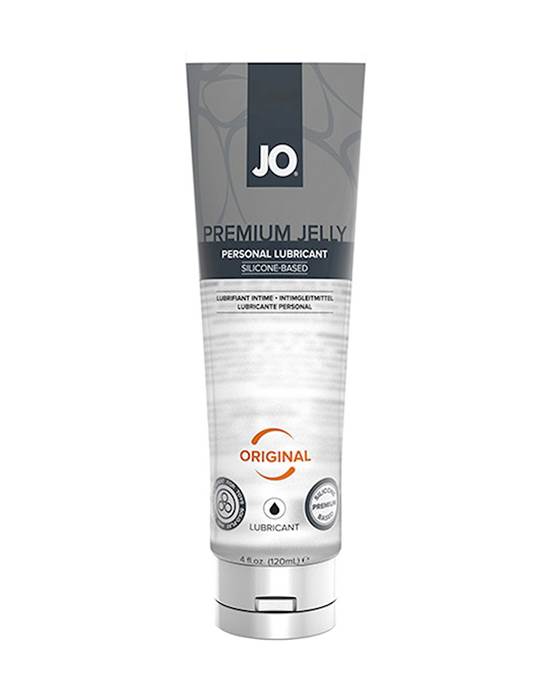 System Jo Premium Jelly Original Lubricant Silicone-based 120 Ml$32.95Shop Now
TheSystem Jo Premium Jelly is a silicone-based lubricant that is designed to be long-lasting, making it a great choice as an anal lubricant. Its thick formula melts into a thin glide that will leave your skin feeling lovely and soft and ensure comfortable extended playtime. Additionally, its jelly-like consistency makes it easy to apply and helps it stay in place while you play, so you can spend less time reapplying and more time playing.
6. Eros Silicone Anal Glide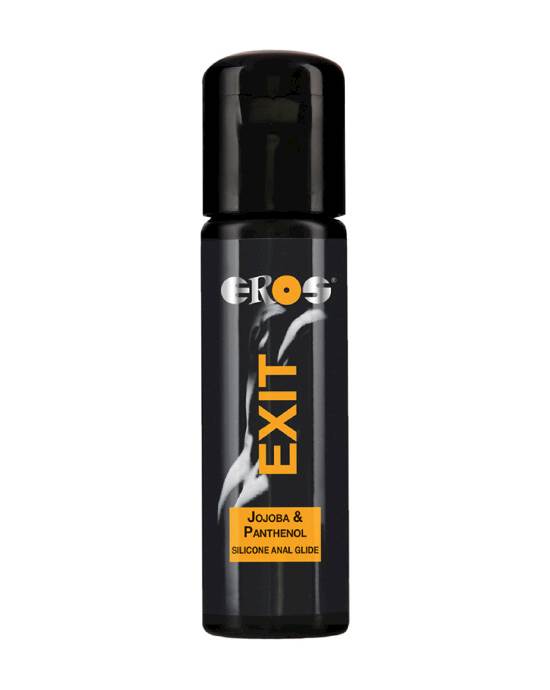 Eros Exit Silicone Anal Glide Jojoba And Panthenol $38.95Shop Now
The Eros Silicone Anal Glide is a silicone-based lubricant that is designed to provide long-lasting glide and help assist with relaxed anal sex. Relaxation is key! The jojoba has a soothing effect and helps to relax the anal muscle, while the panthenol can help protect the skin - making it a winning choice for those who want high-quality anal lube.
7. Uberlube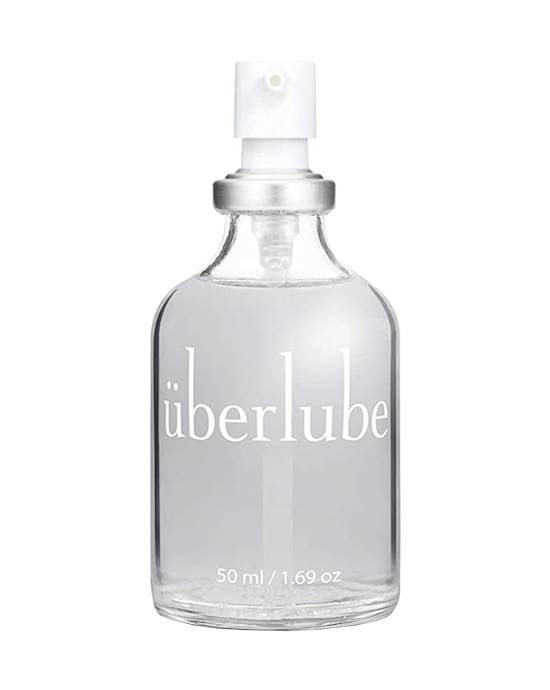 Uberlube Luxury Lubricant 50ml$29.95Shop Now
You will always find Uberlube in our lists of the best lubricant no matter whether it's for solo play, anal sex, vaginal sex or any other type of play. And that's because it is an incredible lubricant. It's a silicone lube that is silky without being overly thick and it's very long-lasting making it great for anal play. We consider this lube a must-have for any bedside table.
When choosing anal lubricants, it's important to consider your personal preferences and needs. Whether you prefer natural ingredients, long-lasting formulas, or thicker cushioning, there's an anal lubricant out there for everyone. If you aren't sure what lubricant is right for you, try to purchase a few sample sizes of sachets or bottles first. This will allow you to try a few different options, before committing to a full bottle, so you can find the perfect option for you and your partner. Some lubricants aren't compatible with condoms, which is also something to consider if you use condoms in your sex life.
Remember that lubricant is necessary for anal play because the anus does not produce any natural lubrication. This means that you must apply anal lube when stimulating the area, to avoid any discomfort from fingers, toys, or penises that may be inserted. Lube will help you and your partner enjoy a pleasurable anal play experience!
If you're just starting with anal play, it's important to start slow and work your way up. This is especially important if you are playing with a partner. Don't rush into things! Start by stimulating around the area, and slowly insert a finger or small toy to start with. It's important to ensure the body is warmed up and that you aren't feeling too tense beforehand as well. If you've never experienced any type of anal play before, it's also a good idea to explore the area on your own first, and then bring a partner into the equation once you're more aware of your body and what feels good to you.
Get ready for anal play with our huge range of anal lubes and more. Check out our full range of lubricants, including anal lubricants here!
Content Disclaimer:
The information in this article has been fact-checked and reviewed for accuracy by Adulttoymegastore's team of content specialists and sexual wellness experts, including Sex Educator Emma Hewitt.