How to choose a bondage gag (beginner's guide)
A bondage gag or mouth gag are common tools in BDSM play. They are placed into the mouth of the submissive partner and secured in place around their head to prevent them from speaking normally. They render the wearer unable to speak, although they can still moan, groan and drool. Yes, drool. Wearing a ball gag prohibits swallowing so the wearer will end up with a bit of saliva in their mouth which may result in drooling especially during prolonged play sessions. It's all part of the fun, right?!
They also reinforce the dominant and submissive roles in the scene with the ungagged partner the one in charge. For the wearer, they can increase the feeling of submission and humiliation and help them to get into character.
There are lots of bondage gag styles, materials and sizes to look at, so here's a rundown of what you need to know before you buy.
Bondage gag types
Ball Gag
A ball gag is likely the one that comes to mind when you think of a gag. It includes a ball that goes inside the mouth – usually a silicone, plastic or rubber ball – and a strap that wraps around the back of the head to secure the ball in place.
The ball will prevent you from speaking and breathing with your mouth and it tends to cause a lot of drooling. The balls themselves vary in size and they can get pretty big, so if you are new to ball gags, look out for a beginner gag that will have a smaller ball.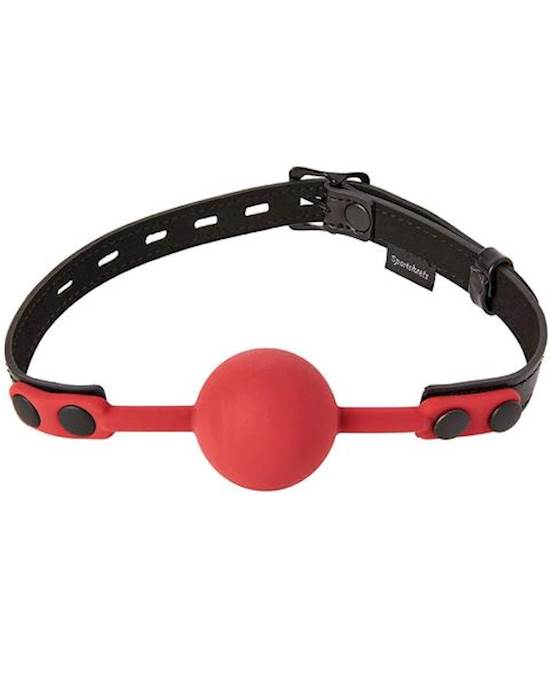 Saffron Ball Gag$37.95Shop Now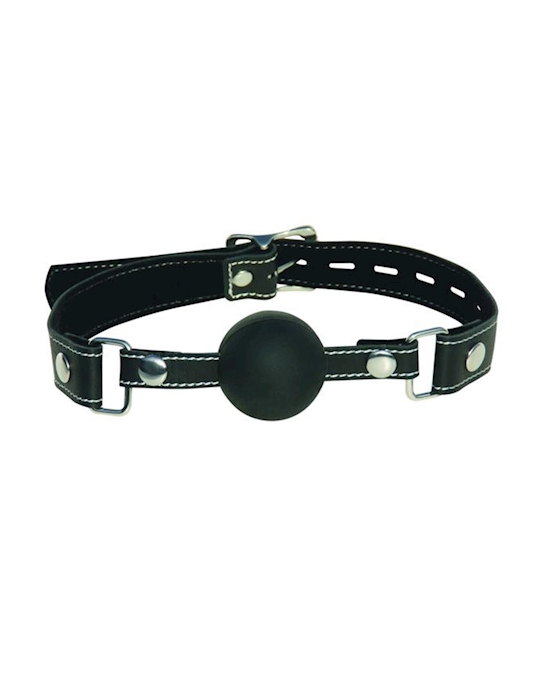 Edge Silicone Ball Gag$70.95Shop Now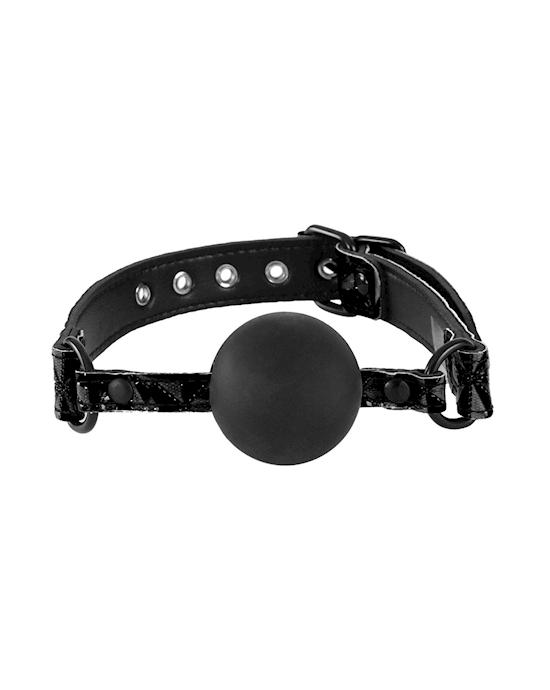 Sinful Soft Silicone Gag$22.95Shop Now
Breathable Ball Gag
If you find the idea of not being able to breathe out your mouth a little intimidating, you can consider a breathable ball gag. This type of gag is the same as a regular ball gag but with some added holes in the ball so you can still breathe through your mouth. Silicone versions of this are ideal but there are plastic ones too. Just keep in mind that plastic balls with holes won't be as sturdy as silicone and will start to bend if you bite down on them.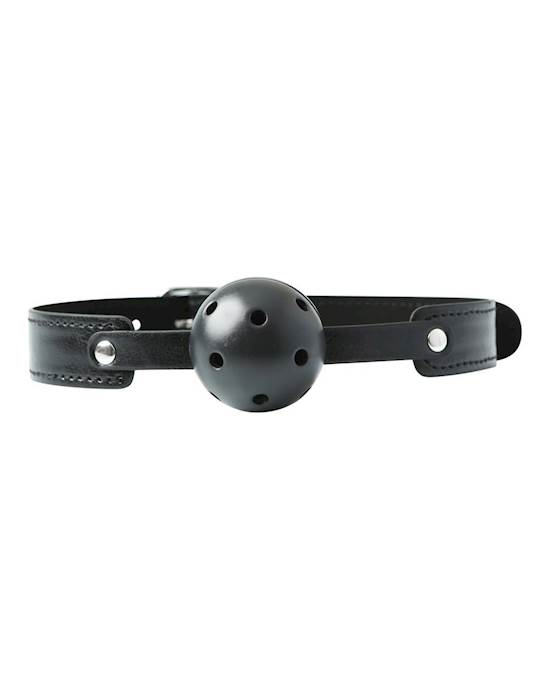 Breathable Ball Gag$28.95Shop Now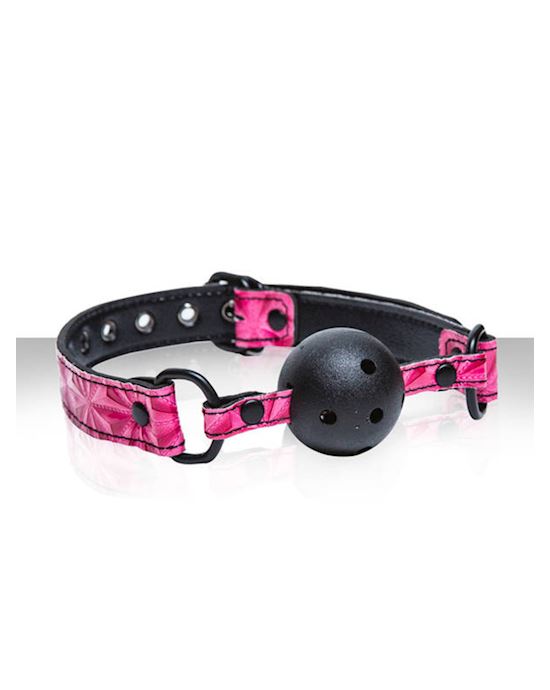 Sinful Pink Ball Gag$16.95Shop Now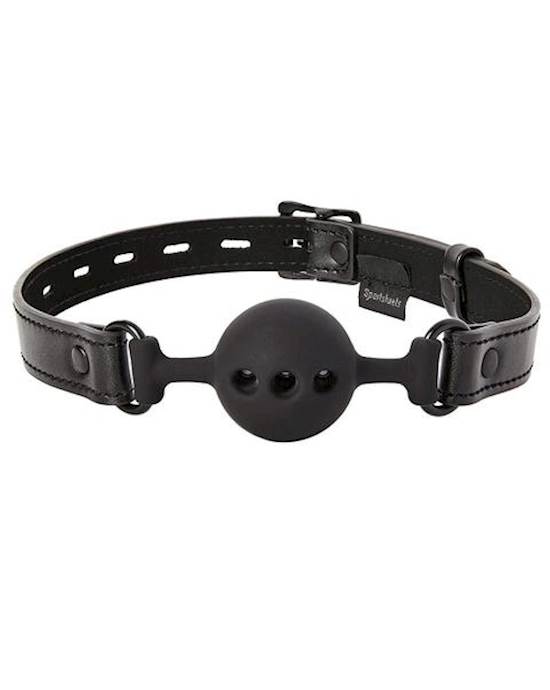 Saffron Breathable Ball Gag$47.95Shop Now
O-ring Gag
If a breathable gag is what you're after, an O-ring gag is another style to consider. This is a gag in the form of a metal or silicone ring that sits inside your mouth forcing it open but allowing you to breathe. A silicone ring will allow some flexibility and movement of your mouth while a metal ring will keep your mouth wide open.
Depending on the size of the ring, in some cases, the wearer will be able to give oral sex with the gag on which is some of the appeal. Some gags will come with a set of different-sized rings to explore so you can start small and work your way up to the larger ones.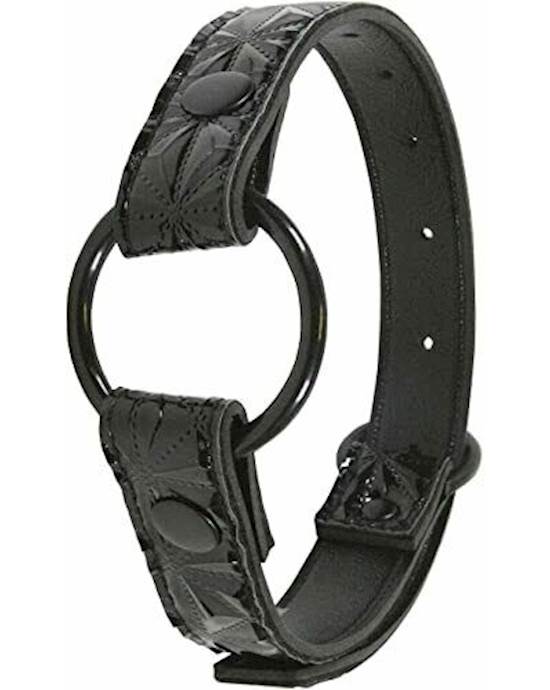 Sinful O Ring Mouth Gag $24.95Shop Now
Scandal Wide Open Mouth Gag$57.95Shop Now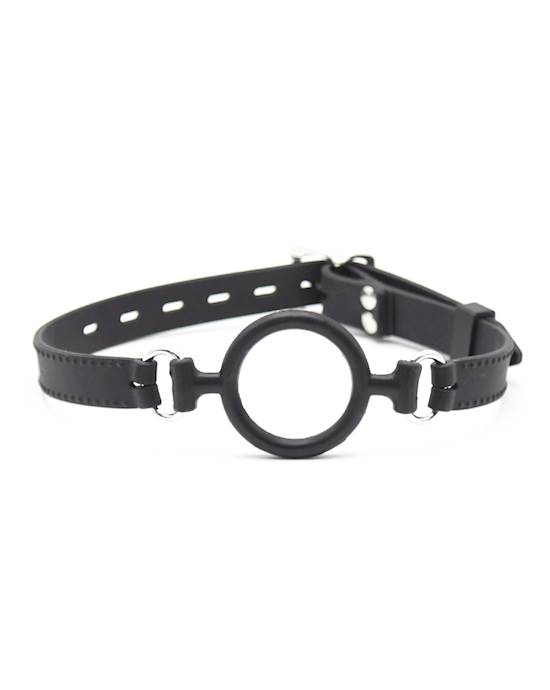 Take A Load Open Mouth Ball Gag$20.95Shop Now
Bit Gag
A bit gag uses a horizontal bar between your teeth rather than a ball. This makes it easier for the wearer to breathe and causes less strain around the jaw as it doesn't force the mouth open as wide as in other styles. Bit gags are available in a few different materials, with silicone being a common one, but others like wood and plastic are also available.
Bit gags are a great addition to animal role-play scenes too as some are designed to look like a horse bridle or a dog bone.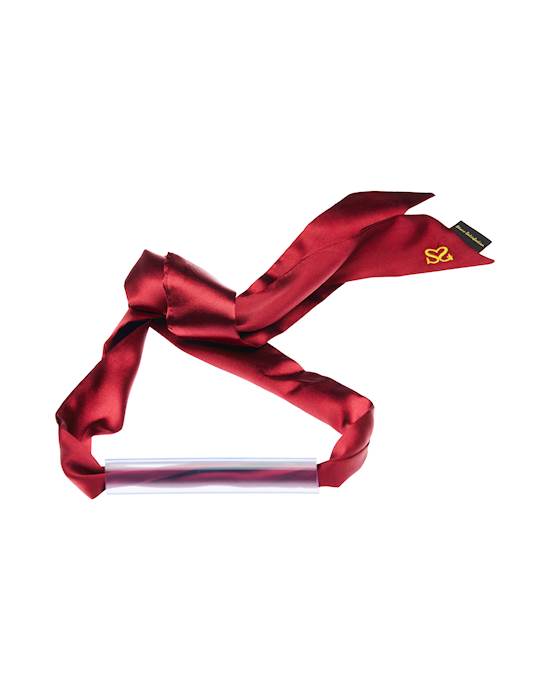 Share Satisfaction Luxury Bar Gag$21.95Shop Now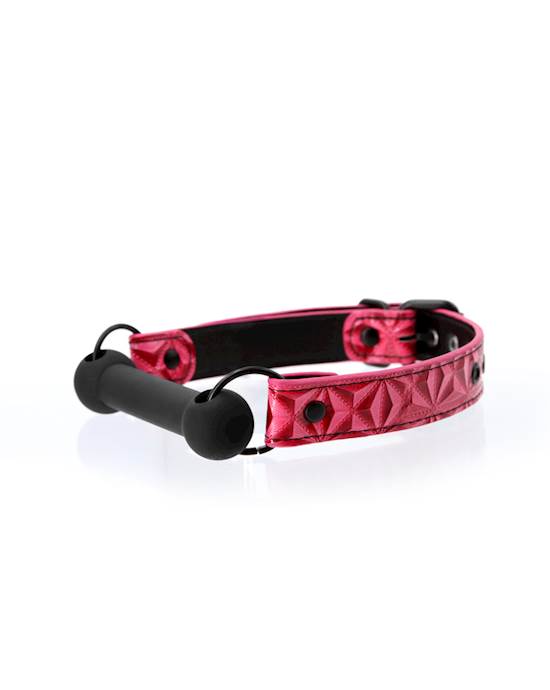 Sinful Bar Gag Pink$26.95Shop Now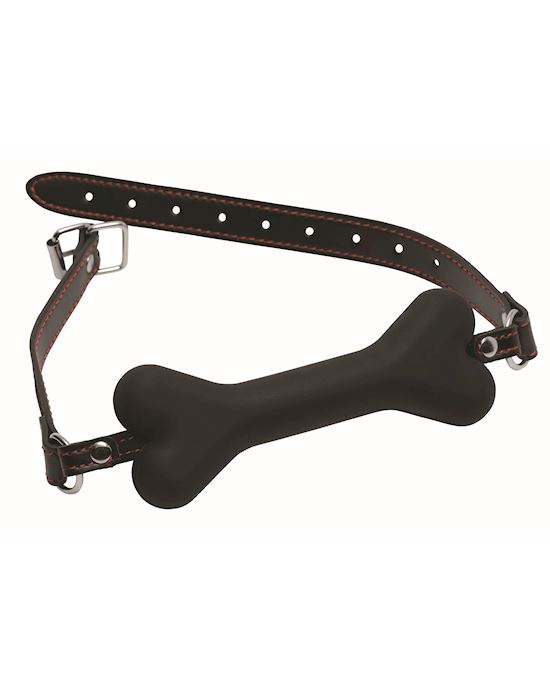 Hound Adjustable Dog Bone Gag$64.95Shop Now
Lip Gag
A lip gag features silicone lips to fulfil your sexy lipstick fantasies. The open-mouth design lets you breathe and even make a few sounds, definitely more than most other styles allow. They also tend to be one of the more comfortable styles for longer wear as they don't force your mouth as wide open as others do.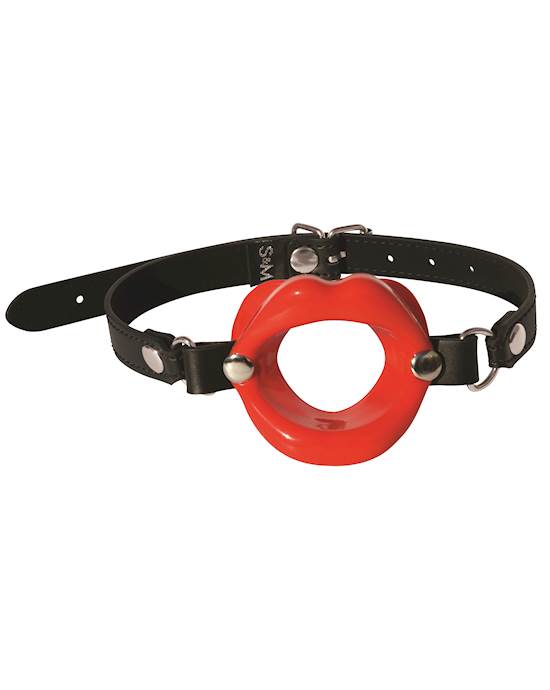 Sportsheets Silicone Lips Mouth Gag$26.95Shop Now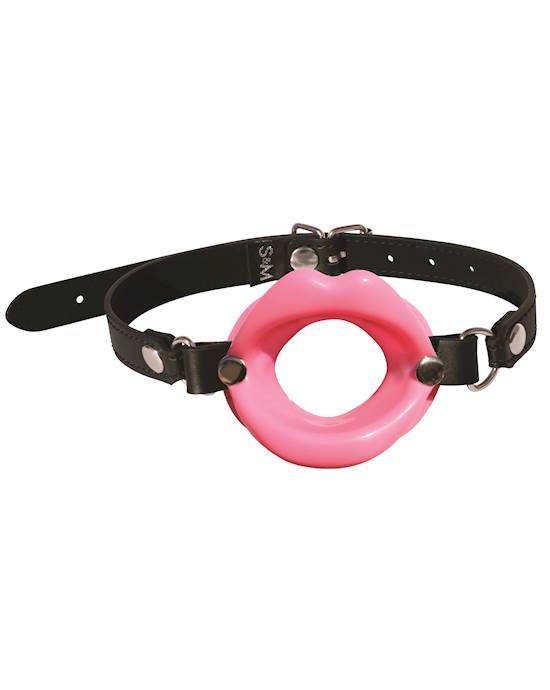 S And M Silicone Lips Mouth Gag$37.95Shop Now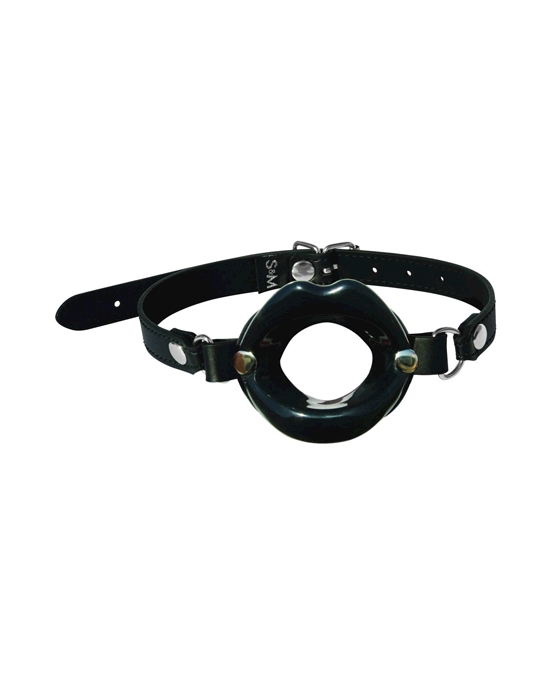 Sex And Mischief Silicone Lips$40.95Shop Now
Spider Gag
A spider gag is one of the more advanced bondage gag styles as it forces the mouth wide open. There is a metal ring in the middle as well as 4 metal prongs coming off the ring to keep your mouth as wide as possible. Some of the prongs will stick forward of the gag for a more intense visual.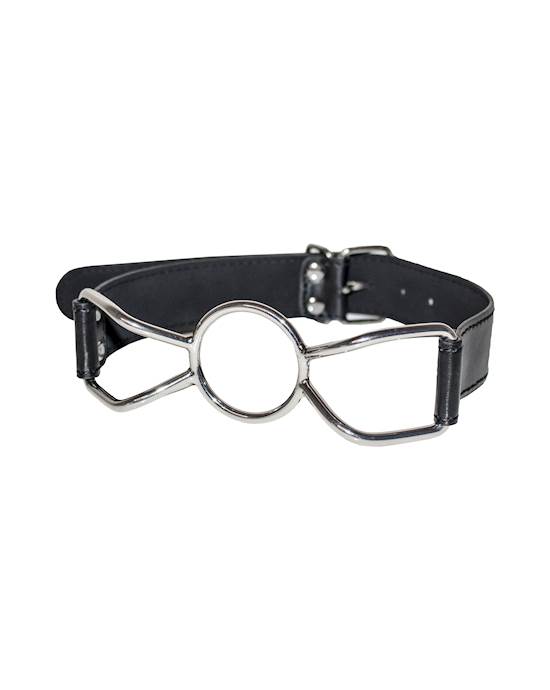 Metal Spider Gag$21.95Shop Now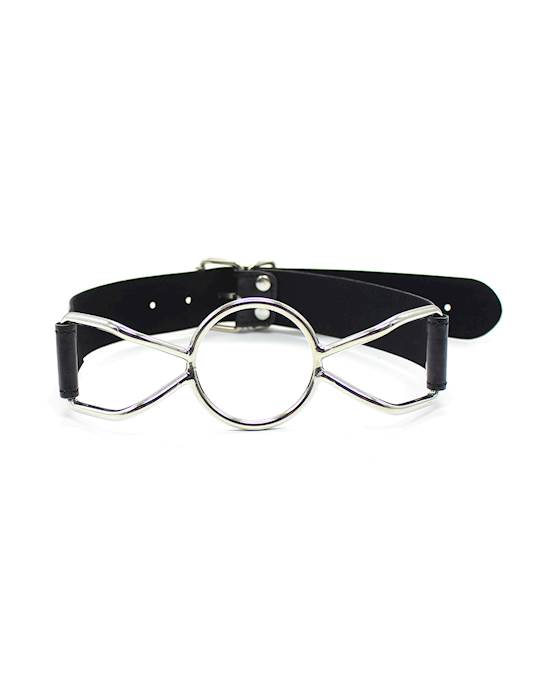 Open Wide Metal Spider Gag$59.95Shop Now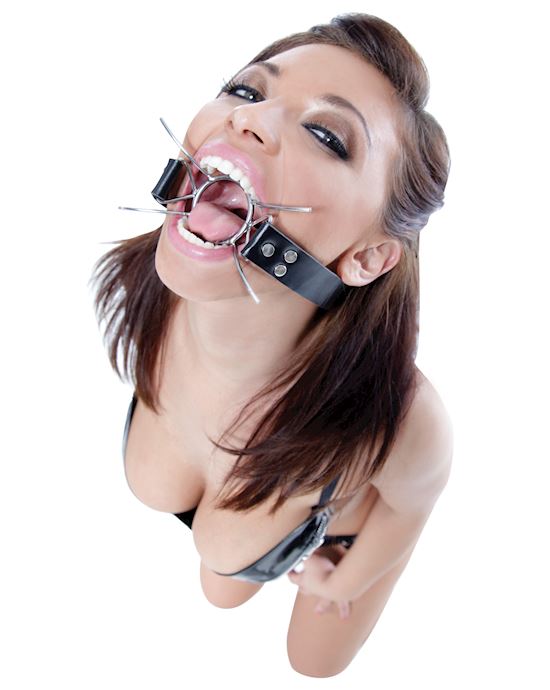 Ff Extreme Spider Gag$36.95Shop Now
Claw Gag
A claw gag is another one of the more advanced styles. Rather than a ring, ball or bar to bite down on, this style has claws on either side of the head straps which pry your mouth open from the sides of your cheeks. The claws have rounded tips, so they don't dig in too aggressively while in use.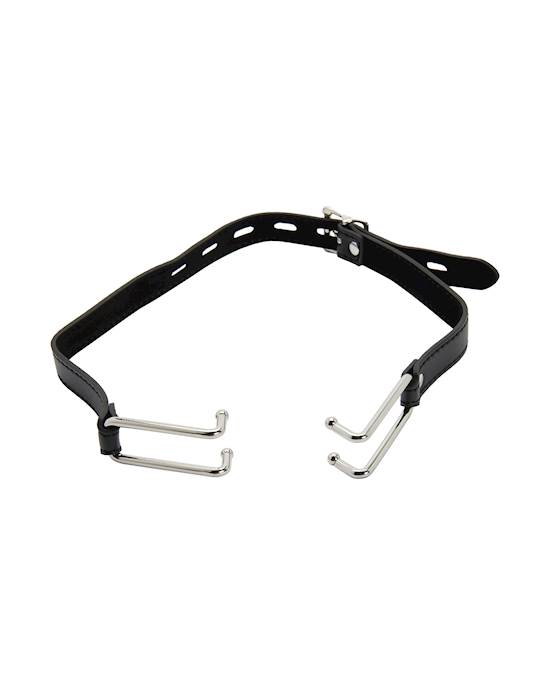 Kinki Spread Em' Mouth Gag$13.95Shop Now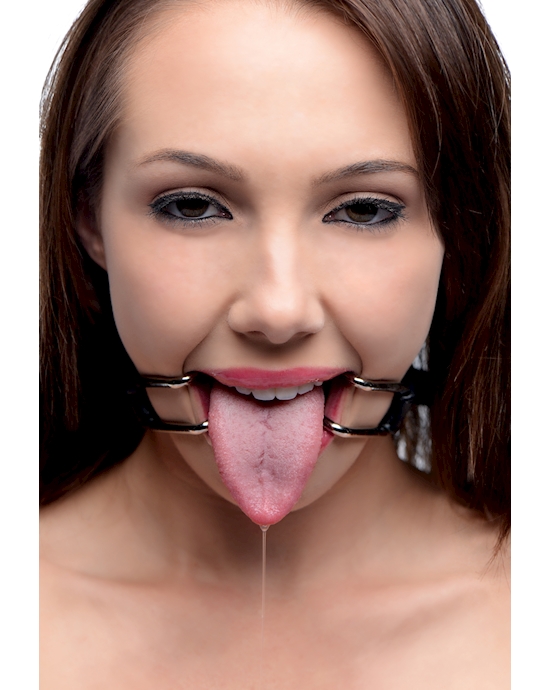 Claw Hook Mouth Spreader$20.95Shop Now
Strap:
While the mouthpiece is the most important thing to consider, you don't want to ignore the head strap! The wrong size, material or buckle could make for a very uncomfortable session. Leather and faux leather like PU are popular materials but there are also softer materials like satin or even rope that can be tied up manually behind your head.
Some gags will have a section of the strap that is thinner around the mouth, this makes it more comfortable for the corners of your mouth. It's a good choice for longer scenes or sessions to ensure your lips don't become too irritated.
And make sure you get the right size. Most gags will be adjustable but it's a good idea to check out the sizing where possible to make sure it will fit you correctly.
And that's it! With any kind of bondage play, make sure you only do it with someone you trust, have a visual signal for if you are overwhelmed as a safeword isn't going to work in this context, check in afterwards and play to your experience level. Using a bondage gag involves physical and mental elements, and it can be draining – especially for the one being restrained.
Want More?
Adulttoymegastore is an online retailer of sex toys distributing across New Zealand, Australia and the USA. ATMS was opened in 2009 and is still proudly New Zealand owned and operated, with over 8,000 products from more than 45 brands to choose from! We take great provide in providing the best products to thousands of happy customers and have many benefits such as a loyalty programme, free samples with every order, and personalised notes.
Adulttoymegastore has a huge range of sex toys including vibrators, dildos and cock rings for every occasion! With fast, 100% discreet shipping, and price guarantee, ATMS has everything you need to make good sex, great.
For more product examples - shop all our
sex toys
here.