7 reasons to try an anal vibrator
Just when you thought anal play couldn't get any more fun huh?! An anal vibrator is any kind of anal toy that vibrates, and they come in all sorts of shapes and sizes. It might be anal beads, a butt plug or an anal probe or a dildo that has a vibrating function. Our butts are full of nerve endings and these toys are the perfect tools for stimulating them for pleasure.
Here are 7 reasons to try an anal vibrator!
1. Anal vibrators stimulate deep inside the body
Adding vibration into your booty play sessions is easy and can make a big difference to your experience! Vibration can travel deep inside your body stimulating a lot more nerve endings than a non-vibrating toy can, meaning that we feel even more pleasure. They can also make stimulating harder-to-reach areas like the prostate or g-spot easier. The vibrations reverberate around your body and can result in full-body orgasms rather than a localized penis or clitoral orgasm!
2. Anal Vibrators help your muscles to relax
Vibrators help your muscles to relax which is ideal for any sort of anal play. The muscles inside the butt are strong and they need to relax to allow anything to be inserted in there. If you are feeling anxious or nervous, then your muscles are naturally going to clench. Adding vibration can help them to relax and allow you to feel more pleasure. Anal vibes are particularly good starting points if you want to use larger toys or have penetrative anal sex later in the session.
3. You get all the benefits of a regular (non-vibrating) anal toy
Don't forget that basically all types of anal toys will have vibrating options available too and you still get all the benefits of the original non-vibrating toy. If it's a butt plug, you get that pleasurable fullness and stretch of the anal canal. If it's anal beads, you get the super pleasurable massage of the sphincter muscles as you move them in and out and that explosive orgasm as you pull them out as you climax.
Adding vibration into the mix is going to take things to the next level!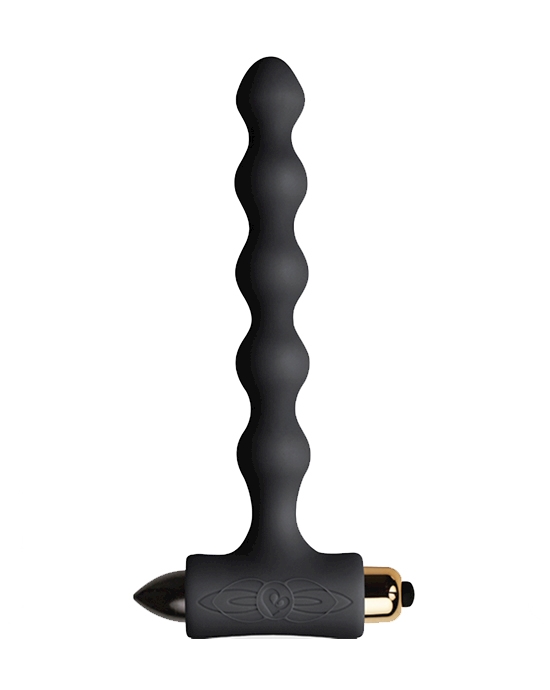 Petite Sensations Pearls$42.95Shop Now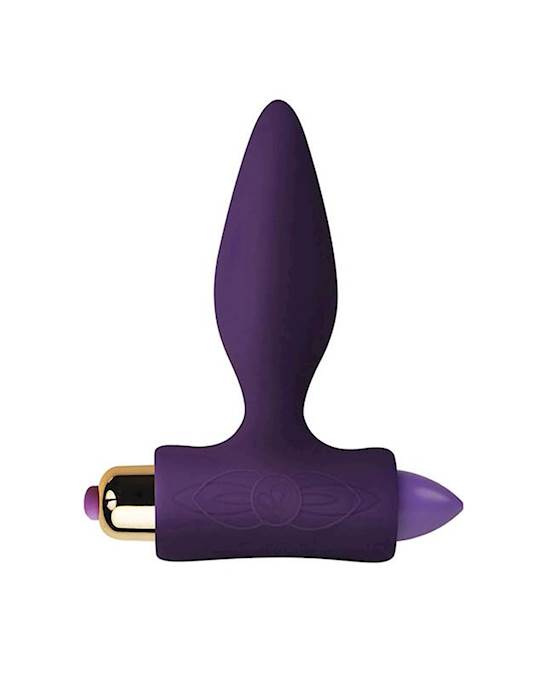 Petite Sensations Plug$69.95Shop Now
4. Anal vibrators stimulate the prostate
For those with a prostate, anal vibrators can further massage this area and ensure all the right areas are stimulated. Prostate stimulation can result in expansive full-body orgasms, so it's definitely worth giving it a go! Your best bet is to go for a vibrating prostate massager with a curved or bulbous tip to make sure you are getting the right spot every time. Some prostate vibrators will even have rotating beads to massage the sphincter muscles or tips that move back and forth inside your body.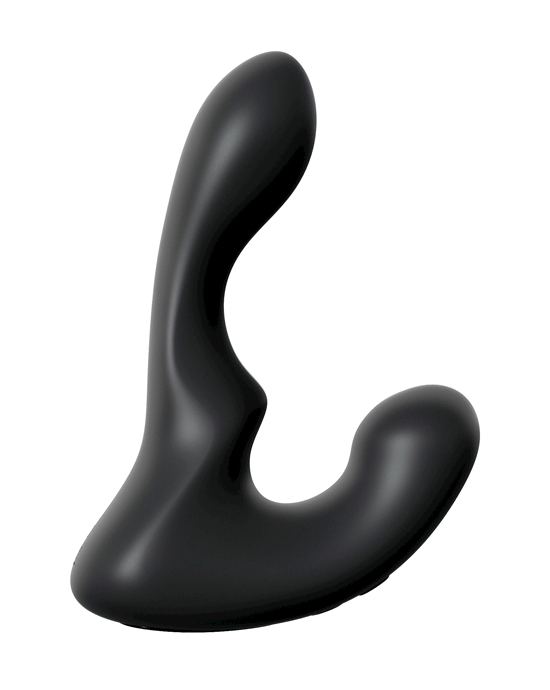 Anal Fantasy Elite Collection Ultimate P-spot Milker$126.95Shop Now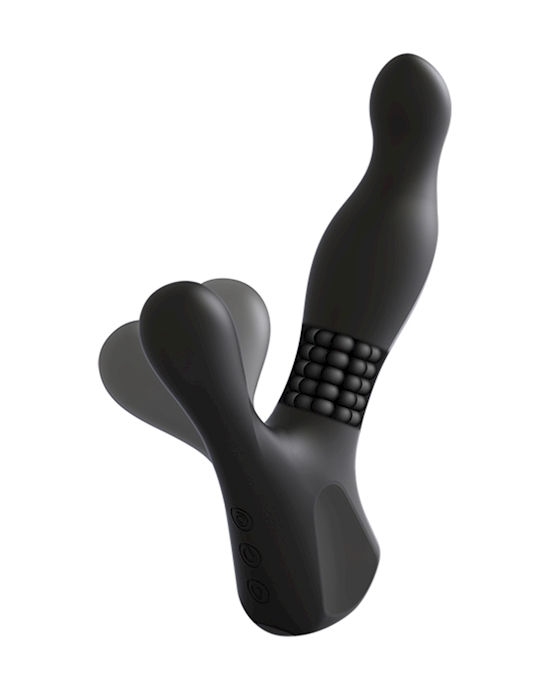 Kink Silicone Prostate Massager With Rotating Ridges$138.95Shop Now
5. Anal vibrators can even stimulate the g-spot
Yup, anal vibrators can even stimulate the g-spot for some people. The g-spot is an area of increased sensitivity that can be really sensitive for a lot of people. It's part of the clitourethrovaginal complex (CUV Complex for short, you're welcome) and depending on your anatomy, anal toys can stimulate this area. The wall between the anus and the vagina shares a mutual wall that is densely innervated by pelvic nerves which can also feel really good for people.
6. Anal vibrators are super easy to include in your play session
What I love about butt toys is that you can insert them and leave them in place while you explore other parts of your body. Lots of users use anal toys as an addition to their play as they can so easily be slipped into place along with stimulation elsewhere on the body.
7. Anal vibrators are an awesome couple's toy
If you use one with remote control, it's a great couple's toy. Lots of anal vibrators will have a remote control or even an app to control the settings. This makes it a lot easier to use if you are on your own as you don't need to fiddle with any buttons on the base of the toy while it's inserted. And it's also a lot of fun to hand over the control to your partner and let them in charge of your pleasure.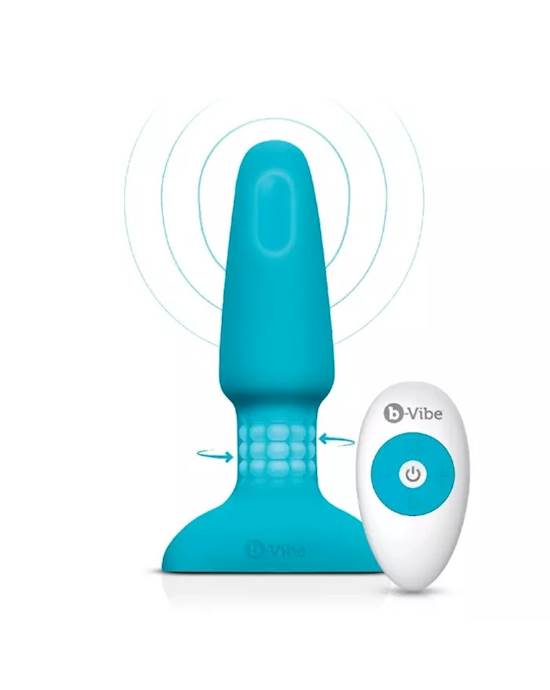 B-vibe Usb Rechargeable Rimming Plug$174.95Shop Now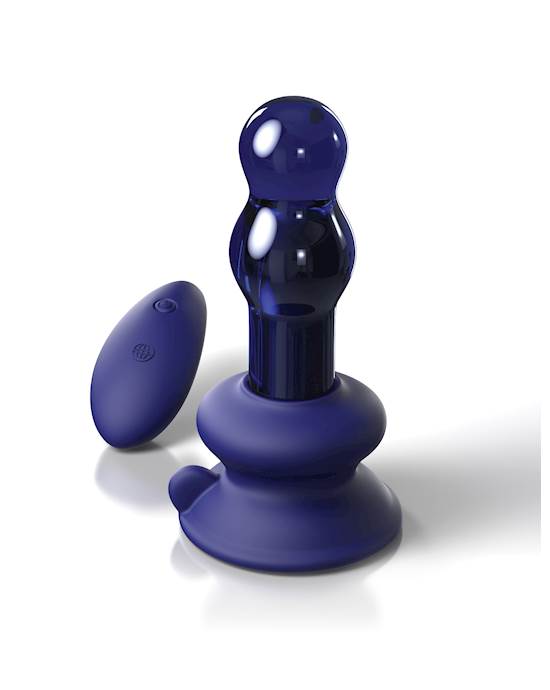 Icicles No. 83 - 4.2 Inch$83.95Shop Now
A few things you should know before you start
As with any anal toy, you need to use a lot of lubricant! The butt is not a self-lubricating orifice, so you need to add that slipperiness to make sure things are comfortable.
No, you can't just use any vibrator as an anal vibrator! They need to be anal-specific and have a flared base for them to be safe for anal use. That way they will stay in place and won't disappear on you. And yes, by disappear I mean travel up inside your butt beyond your reach. It happens!
Read next:
Content Disclaimer:
Adulttoymegastore does not provide medical advice, diagnosis, or treatment for illness. Any information published on this website, either by Adulttoymegastore or its authors, is not intended to be a substitute for medical advice, and you should not take any action before consulting with a medical professional.