Beginner's guide to butt plug tails
Butt plug tails are a super fun sex toy that can be used for all sorts of pleasure with or without a partner. They can be used as part of pet play or animal role play or they can just be a cute and fun addition to your anal exploration. Let's take a look at what a butt plug tail is and how to choose and use them.
What is a butt plug tail?
A butt plug tail is the same as a classic butt plug but with one very exciting addition, a tail!
All butt plugs have 3 main parts. The bulb that goes inside the body, the neck which sits between the sphincter muscles and a flared base that sits outside the body to keep the plug in place. A butt plug tail will have a tail too (obviously) that sits outside the body.
These toys not only look cute, but they also feel really good as you will still get all the benefits of a regular butt plug too.
Butt plugs pleasure the body in all sorts of ways. The bulb of the toy gives a feeling of fullness inside the body while the neck can stretch out the sphincter muscles. This area at the opening of the anus is an extremely nerve-rich area meaning that it is very pleasurable when stimulated by the plug.
They can also make your orgasm last longer and feel more intense. As you orgasm, your sphincter muscles naturally clench up, and with a plug in there, this adds extra pressure on all those nerve endings. This makes for an explosive orgasm.
How do I choose a butt plug tail?
There are lots of different butt plug tails to choose from and a few important things you need to consider when you pick the tail for you.
Tail Type
First up, you need to think about the type of tail you want. What animal would you like to be today? A unicorn, a pony, a dog, a fox or a bunny? Basically, any animal you can think of has a butt plug tail to match these days.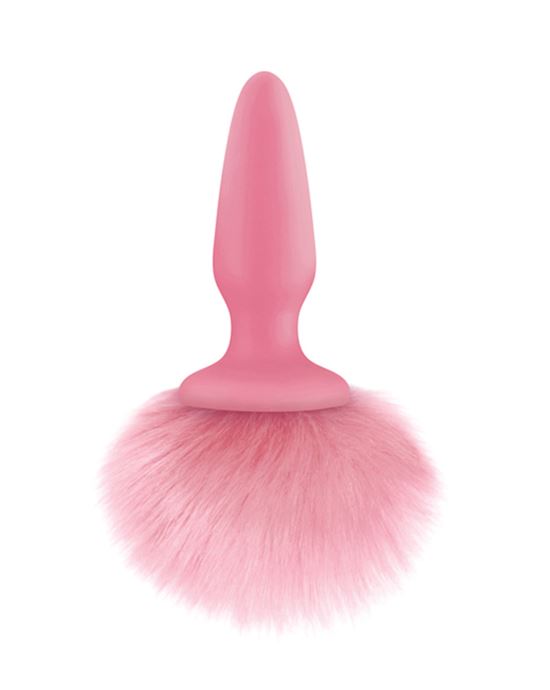 Bunny Tail$36.95Shop Now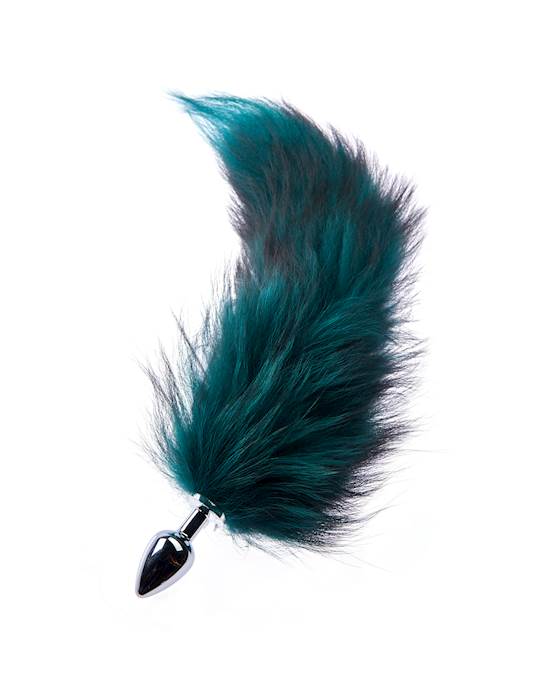 Kink Range Bushy Tail Butt Plug - 3 Inch$43.95Shop Now
Plug Size
It's easy to get carried away and pick your toy based on the tail alone but the bulb of the toy is equally, if not more, important. Getting the right size plug for your experience level is going to determine how enjoyable your plug playtime is.
Make sure you pick a plug with a length and girth that suits your needs. A diameter between 1 – 1.5 inches is ideal for beginners.
Material
When it comes to butt plugs you want to go for a material that is body-safe and able to be completely sterilized between uses. That means you want something non-porous. This is the booty we're dealing with, so safety and cleanliness are super important.
I recommend going for a silicone, glass or metal plug to ensure body safety.
How do I use a butt plug tail?
You can use a butt plug tail like you would any other butt plug. Before you start, ensure that you are feeling clean and comfortable and get your body warmed up and ready for fun.
This might mean using a finger or two to stimulate the booty first or using a smaller toy to get you ready. Once you feel relaxed and ready to go, you need to apply a bunch of lubricant to the insertable part of the plug and to your body.
If you are using a fluffy or faux fur plug, this is when you are going to need to be careful.
You want to avoid getting any liquid on the fur as much as possible. This includes lube, spit and any other bodily fluids. Of course, you will still need to use lube so ensure you keep it to the part of the plug that will be inserted into the body.
Also, stick to water-based lubricant. That way, in case you do get some on the tail, it is less likely to cause permanent staining or damage to the toy. Once it is adequately lubed up you can slowly insert it into the body. Once inside, what you do is up to you.
How do I clean a butt plug tail?
As you can imagine, this is where things get a little tricky. Some plugs have tails that can be removed which is ideal for this type of toy. That way you can remove the tail and clean the insertable part of the plug thoroughly with warm water and a good sex toy cleaner. If the tail cannot be removed it is a little more complicated.
If the fur stays clean and dry, you can wash the plug in water and avoid getting the fur wet. If you feel the hair needs to be washed, you can pad the area with a damp cloth with warm water.
Otherwise, you can submerge it in warm water and hand it in a natural light till it dries completely. Or you can blow dry it. However, you want to follow the specific instructions of your plug as this will give you the best idea of how to wash your plug without damage.
If this all sounds like too much of a nuisance, go for a tail plug that doesn't include any fur or hair to keep things simple. That way, you can submerge this whole thing in water without any worries.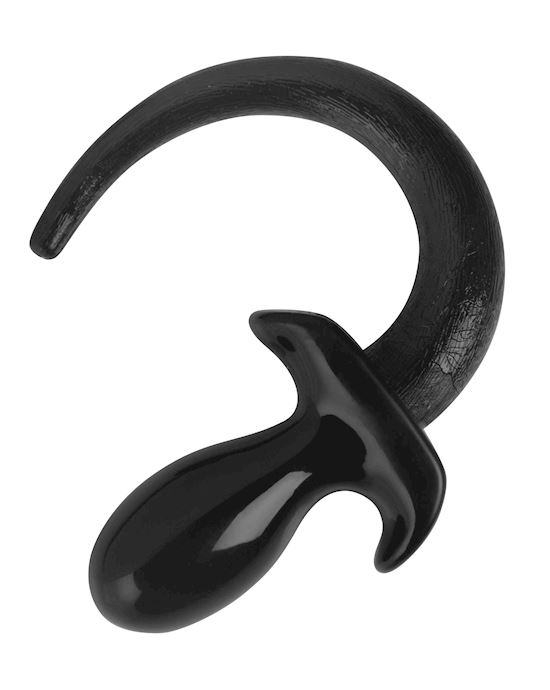 Dog Tail Butt Plug$72.95Shop Now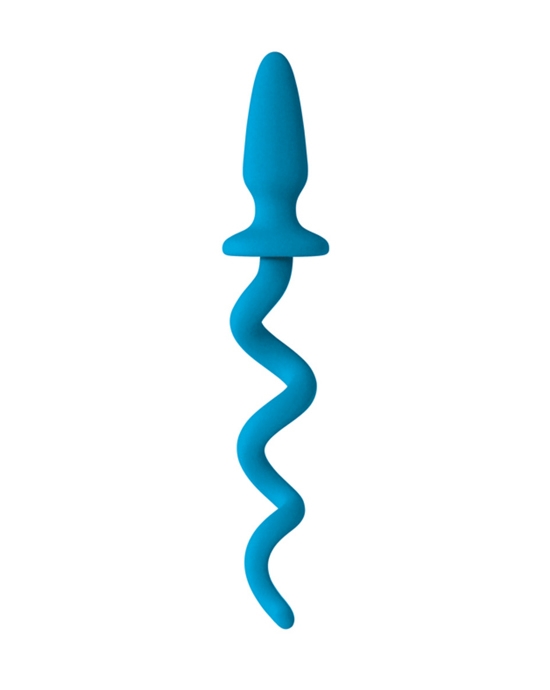 Oinkz$62.95Shop Now
Butt plug tails are awesome. They are cute and fun, but they do require some extra care, more so than a regular butt plug. So, lube it up, have some fun and keep your hairdryer at the ready. If you want to check some of our picks for the best butt plug tails, check out these articles.
1. The 6 Best Fox Tail Butt Plugs
2. 6 Cute Butt Plug Tails for Couples
Want more?
Adulttoymegastore is an online retailer of sex toys distributing worldwide. ATMS was opened in 2009 and is still proudly New Zealand owned and operated, with over 8,000 products from more than 45 brands to choose from! We take great pride in providing the best products to thousands of happy customers, and have many benefits such as a loyalty programme, free samples, and personalised notes.
Adulttoymegastore has a huge range of sex toys including vibrators, dildos and cock rings for every occasion! With fast, 100% discreet shipping, and price guarantee, ATMS has everything you need to make good sex, great!
Read next: The 6 best bunny tail butt plugs to fluff up your sex life