Sex toys for the balls
Your balls deserve love too.
Balls are a lot of fun to play with! The scrotum is extremely sensitive as they are chocka full of nerve endings. Playing with your own is relatively easy as you feel everything and can respond to sensation accordingly. But, if you playing with someone else's or someone else is playing with yours, things get a little bit more difficult.
Ball play requires some experimentation. Because the area is so sensitive, it is one of those places that some people love stimulated while others do not. Different strokes for different folks. For some, it's a handle with care thing as the balls are extremely sensitive and need soft and light strokes and touches. For others, stronger pressure, pulling, sucking and nibbling is preferred. And o0f course, some enjoy more intense play like tugging, rubbing and pinching.
But there are toys here to help!
The toys in this list are perfect for solo fun during masturbation or you can use these for partnered play too. A lot of these toys can also be used hands-free so you can experience some amazing ball stimulation while your hands are free to roam elsewhere. Let's take a look.
Ball Banger Cock Ring
If you are wanting to dabble into ball stimulation toys, then there is no better place to start than with the Ball Banger Cock Ring by Fantasy C-ringz. This isn't your average cock ring, although it does have all the benefits of one. You get that firmness against the shaft which helps to maintain a stronger erection for longer and keep your feeling rock hard. But that's not all. Three weighted balls dangle from the bottom of the ring to lightly bang against your balls as your thrust.
This is an ideal toy for partnered play and in the right position, those balls can even lightly tap against your partner and stimulate the clitoris is they have one. This ring is made from soft and stretchy TPR that is firm but still super comfortable.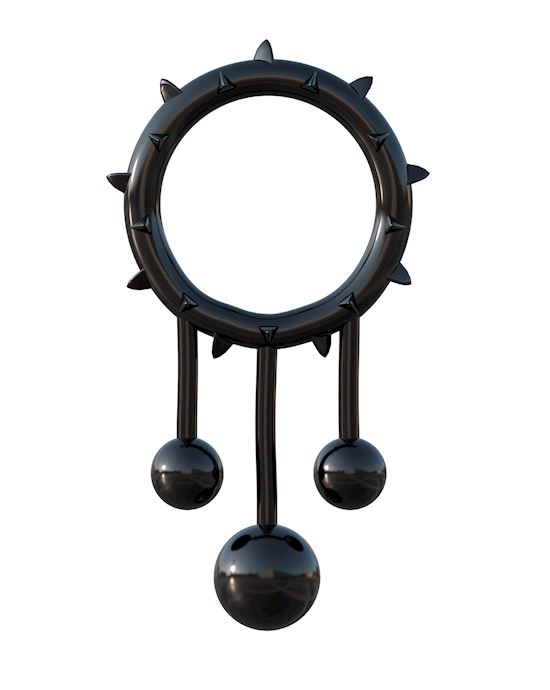 Fantasy C-ringz Original Ball Banger$15.95Shop Now
Bullet Vibrator
Bullet vibes are extremely versatile toys and one of my favourites for stimulating the balls. It's ideal for a little testicle tickle. Bullets are generally not too intense and are a great way to introduce vibration into the area. They are small, easy to use and they aren't going to get in the way while you play.
There are both battery operated or USB rechargeable bullet vibes. Rechargeable options are usually more powerful and may have multiple speeds and intensity levels. What I love about bullets is that there are so many ways to use them. You8 can use these toys on the balls, clitoris or nipples.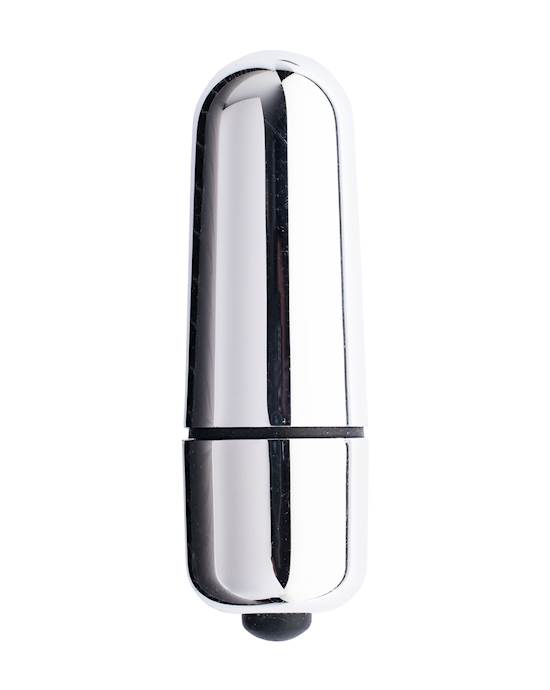 Share Satisfaction Waterproof Vibrating Bullet$16.95Shop Now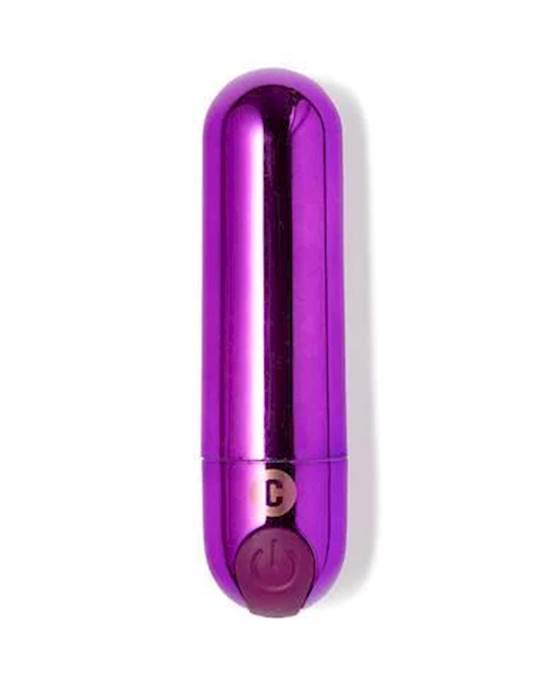 Cosmo - Enchantment$54.95Shop Now
Sacksling 2 Ball sling
Oxballs are pretty much the kings of cock and ball play and this sling is a great way to ease your balls into some lovely sensations (literally). The Sacksling 2 has a cock ring as well as the soft and squishy TPR scrotum sack. This is the updated version of the original Sacksling, now with a thinner, softer and stronger material.
The cock ring is going to keep your erection as firm as possible and the ball sling will provide a nice tug while you play. Use this toy with some water-based lube to help you ease in and stay comfortable.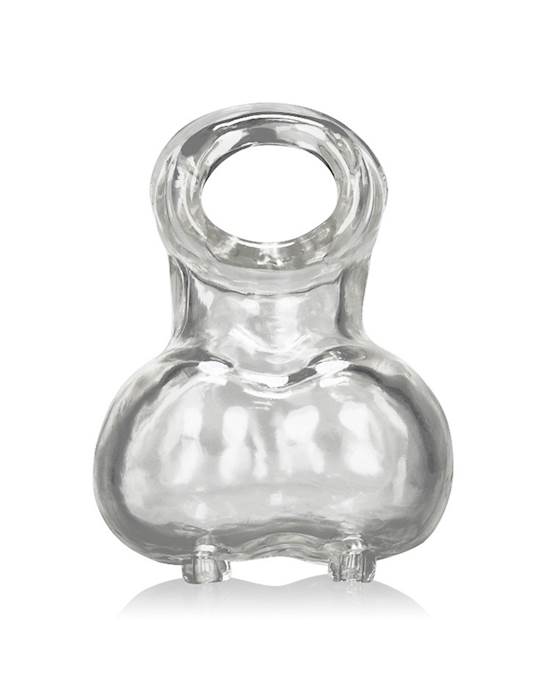 Sacksling Cock And Ball Sling$49.95Shop Now
Bull Bag Buzz
Ooof! I love a triple threat and the Bull bag Buzz by Perfect Fit certainly ticks all the boxes. This toy is part ball stretcher, part ball weight and part gentle vibrator. Unlike the Sacksling, there is no cock ring as part of this toy. It has a small, stretchy opening to slip yourself through which keeps things in place no matter how hard you are getting down.
The vibration comes from the removable bullet vibe. This has 3 speeds and can be used with the toy or on its own. It's two toys in one! The Bull Bag Buzz is a stretchy and super-soft TPR toy, so use it with some water-based lube for an extra fun time.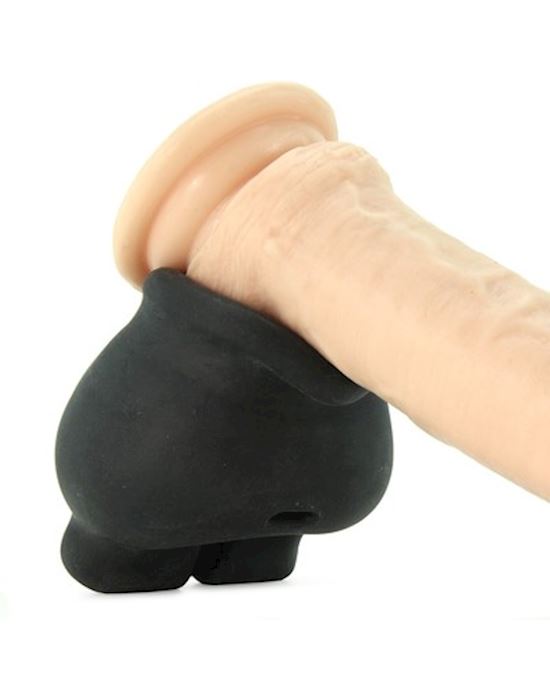 Bull Bag Buzz$72.95Shop Now
Leather Ball Stretcher
Love that tug? A ball stretcher is a perfect tool to add some amazing pressure a stimulate tugging on the balls. This a leather stretcher that is firm with just enough flexibility to sit comfortably. It is done up using snap domes and there are two set meaning you can go for a tight or a slightly looser fit depending on your mood.
There are multiple sizes in this style so you can get the right fit no matter how much stretch you are into. This style also has a D-ring at the front so you can attach it to other toys too. You can also use this D-ring to attach extra weights for an even more intense tug. I highly recommend attaching a leash and being led around for a while.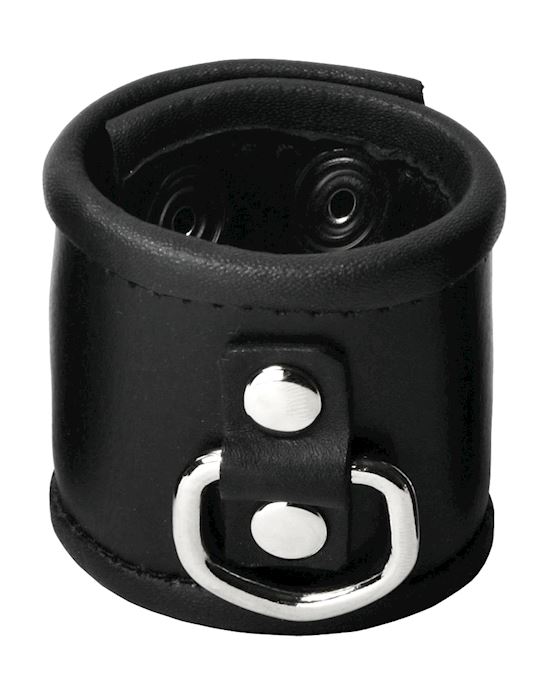 Leather Ball Stretcher With D-ring 2 Inches$38.95Shop Now
Tryst
Tryst is a multi-erogenous zone vibrator that can be used in all sorts of different ways. Its multi-functional design can be used for the clitoris, nipples, penis and the scrotum. It has two flexible silicone arms that bend and stay in position for a custom fit. You can wrap the two arms around the scrotum and let the three motors stimulate all over.
This is a USB rechargeable toy that is perfect for solo or partnered play. It is a little more expensive than the others on the list but so many ways to play, it is a great investment piece.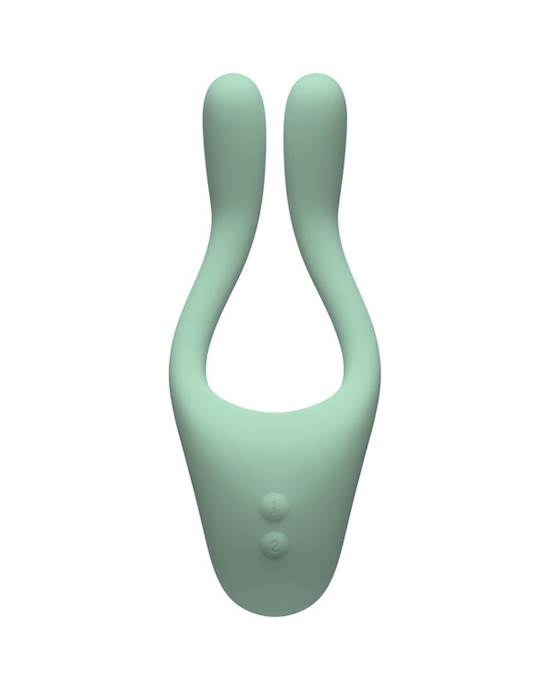 Tryst V2 Remote Controlled Bendable Couples Vibrator$174.95Shop Now
Want more?
Adulttoymegastore is an online retailer of sex toys distributing worldwide. ATMS was opened in 2009 and is still proudly New Zealand owned and operated, with over 8,000 products from more than 45 brands to choose from! We take great pride in providing the best products to thousands of happy customers, and have many benefits such as a loyalty programme, free samples, and personalised notes.
Adulttoymegastore has a huge range of sex toys including vibrators, dildos and cock rings for every occasion! With fast, 100% discreet shipping, and price guarantee, ATMS has everything you need to make good sex, great!