The 7 Best Anal Vibrators, Because Butts Deserve Love Too
The 7 Best Anal Vibrators, Because Butts Deserve Love Too
The butt has a lot of nerve endings and adding a vibrating booty toy into the mix can ensure that you hit all of them.
Anal vibrators have all the benefits of a non-vibrating anal toy too. They can stimulate the prostate, provide indirect clitoral stimulation and add some lovely fullness and stretch to the butt.
These toys come in all sorts of shapes and sizes so there will be something for you no matter what you are into. Lets take a look at 7 of the best Anal Vibrators!
Petite Sensations Bubbles
The Petite Sensations Bubbles by Rocks Off is a wonderful anal vibrator for beginners. It may be petite but there is still lots of stimulation to be had with this little cutie. The plug itself is made from body-safe silicone and has three graduating beads for stimulation as they are inserted and removed from the body.
The vibrations come via the removable bullet vibrator at the base of the toy. The bullet has 3 speeds and 4 vibration patterns. And, you can pop out the bullet and use it on its own too! It's two toys in one.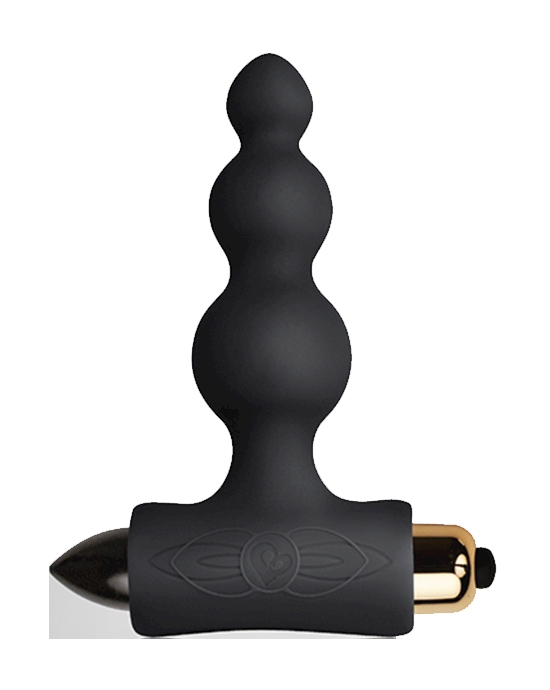 Petite Sensations Bubbles$49.95Shop Now
Fantasy for Her Petite Tease-Her
The range may be called Fantasy for Her but this plug can be used by anybody with a butt! This is another great starting toy for anal newbies as it is fairly small and thin. Of course, there is still that essential flared base to make sure it stays in place and doesn't go anywhere it shouldn't.
This is a silicone toy meaning it is body-safe and super soft. That rippled surface will add extra stimulation as it moves in and out and there are lots of vibration variations to play with too. Nine of them! It's also a USB rechargeable toy making it great for on the go.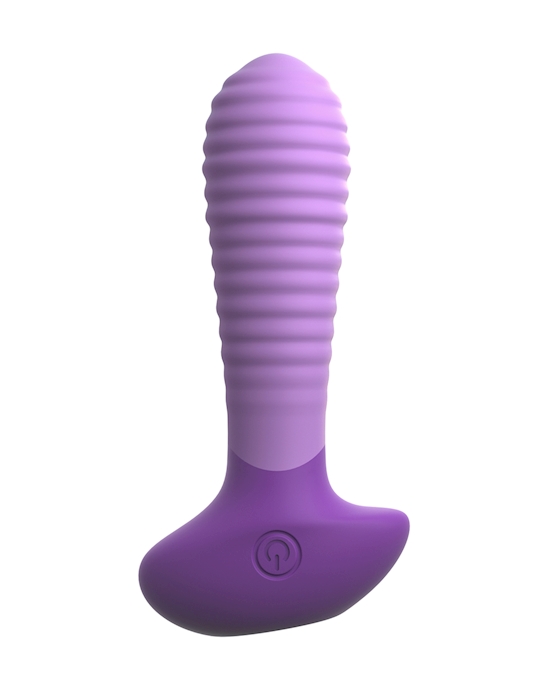 Fantasy For Her Petite Tease-her$47.95Shop Now
B-vibe Vibrating Snug Plug 2
When it comes to anal toys, B-vibe is pretty much the best in the game and this vibrating butt plug is no exception. The Vibrating Snug Plug 2 is a weighted silicone plug that adds some amazing pressure to your booty while you play. That slim neck ensures a comfortable fit no matter how long you wear it.
This is another USB rechargeable vibe and it comes with a super-strong motor for awesome vibration. There are 4 intensity levels and 6 vibration patterns to explore so you can enjoy a whole lot of stimulation, fullness and stretch.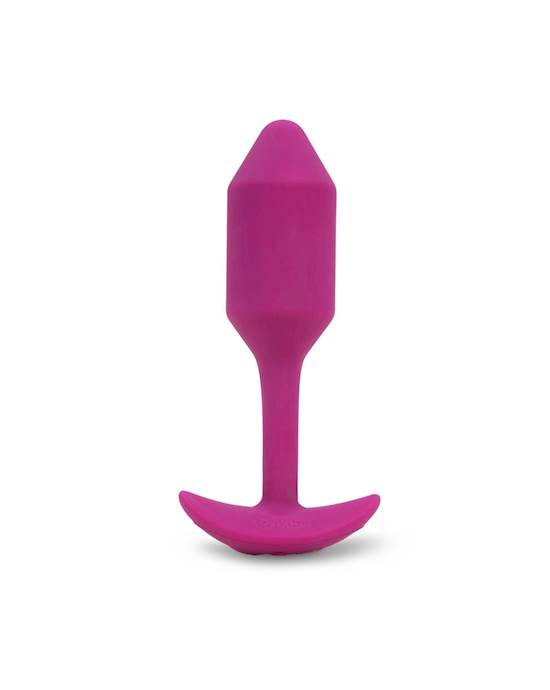 Vibrating Snug Plug 2$97.95Shop Now
Femmefun Vibrating Butt Plug
The Femmefun Vibrating Butt Plug is here to bring fun to the bedroom! Not only is this plug super cute (look at that turquoise) it feels amazing too. This is a small and lightweight plug that is great for booty play no matter your experience level. There are two pleasure bulbs for extra stretch and a nice narrow flared base that will sit comfortably between your booty cheeks.
This is another silicone toy (notice a theme here? Silicone really is one of the best materials for anal toys!) that is easy to clean and body-safe. There are 20 vibration modes to explore which can be switched up with the click of a button at the bottom of the toy.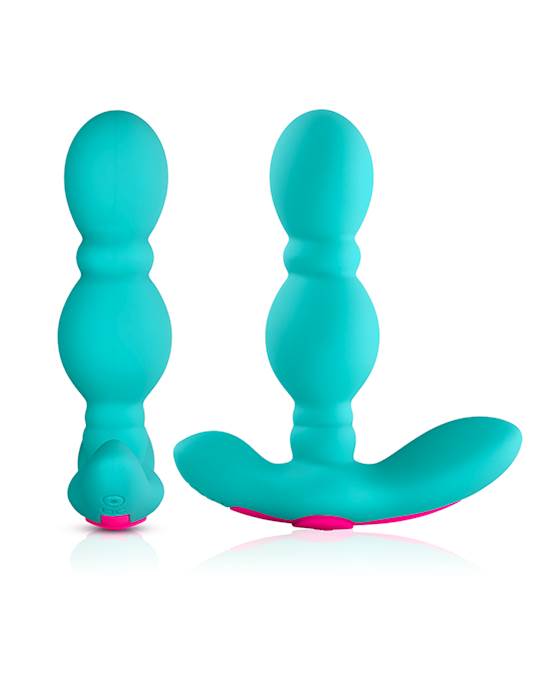 Femmefunn Vibrating Butt Plug$94.95Shop Now
We-vibe Ditto
If you love rumbly vibrations, you will love Ditto! This cute silicone plug has a curvy shape to hit all the right spots but a tapered tip to ensure that insertion is easy peasy. The flared base is thin and long meaning you can use it for perineum massage while the plug is inserted. There are 10 vibration functions starting from a low tickle to a deep rumble inside the booty.
What sets this anal vibrator apart from the others is the controls. This one comes with a remote control so you don't need to fiddle with any buttons while it is inserted. It also pairs with the We-Connect app meaning you can control it with your phone. Or hand over control to someone else and let them be in charge.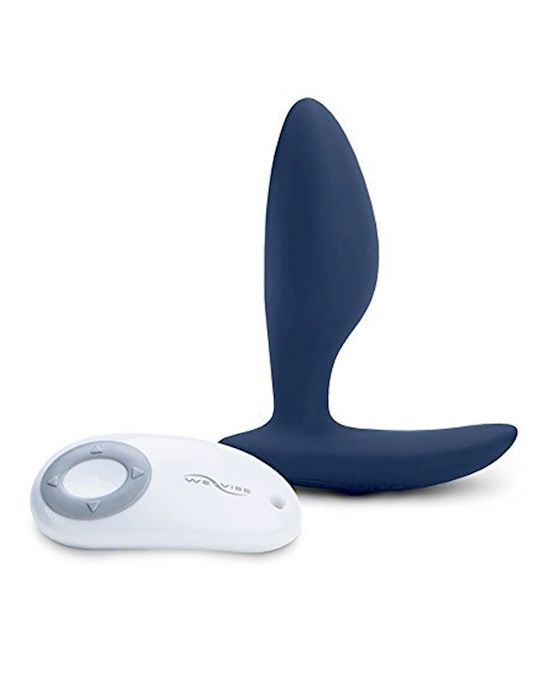 Ditto By We-vibe$169.95Shop Now
Stacked Ball x5 Vibe
If length is more your thing, then this might be the anal vibe for you. The Stacked Ball Vibe by Tom of Finland is 9.5 inches in length and has a beautifully ribbed shaft for intense stimulation. You can use this wand-style vibe for slow thrusts in and out of the body, or just pop it in place and let it do its thing.
This is a silicone vibe that is body-safe, soft to touch and easy to clean. This vibe has two speeds and three vibration patterns. However, it is a battery-operated toy meaning it may not be as intense as some of the others on this list due to its less powerful motor.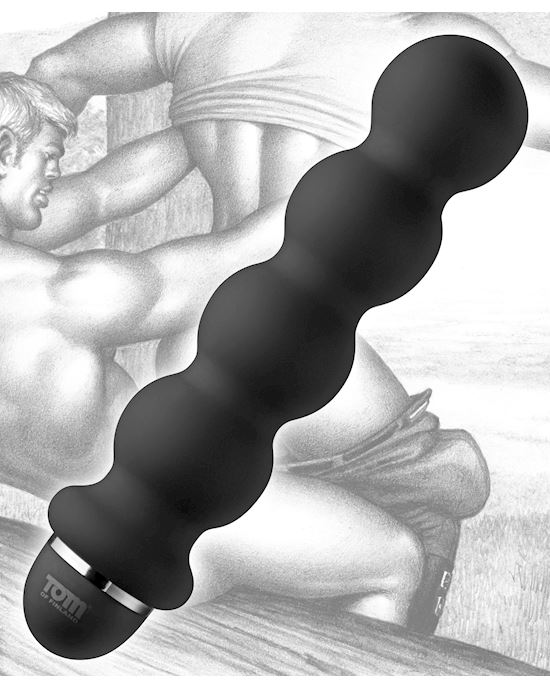 Stacked Ball 5x Vibe$143.95Shop Now
Assberries Raspberries
What can I say? It's berries for your ass! This silicone cutie is all about that texture and vibration. It's made from body-safe silicone which is a derriere delight. The removable bullet vibe has 7 speeds and can be used with the toy or removed for play without it.
This anal toy has a flared base and a fairly wide neck for extra stimulation of the opening of the anus. An area that is full of nerve endings and feels amazing when stimulated!
Surely this will count towards your 5+ a day, right?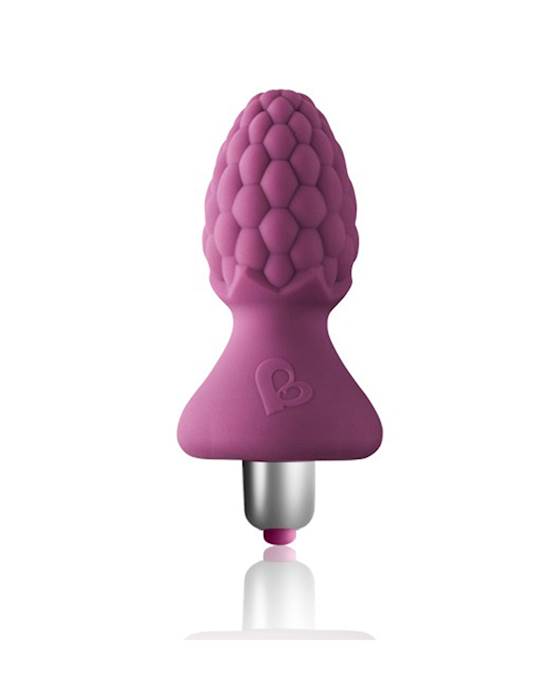 Assberries Raspberry$49.95Shop Now
Want more?
There's plenty more where that came from! Adulttoymegastore is an online retailer of sex toys distributing worldwide. ATMS was opened in 2009 and is still proudly New Zealand owned and operated, with over 8,000 products from more than 45 brands to choose from! We take great pride in providing the best products to thousands of happy customers and have many benefits such as a loyalty programme, free samples, and personalised notes.
Adulttoymegastore has a huge range of sex toys including vibrators, dildos and cock rings for every occasion! With fast, 100% discreet shipping, and price guarantee, ATMS has everything you need to make good sex, great!