What lubricant should I use with my sex toys?
What lubricant should I use with my sex toys?
It all depends on the toy!
We love lube. It's slippery, it's slidey and it makes all kinds of sexual play feel awesome. The point of lubricant is to reduce friction between a sex toys and your skin without reducing sensation. You will still feel everything, it will just feel better.
Lube is ideal to help with insertion of toys if you are using internal options. But you can use lubricant for external toys too. This will create a silky surface for your toy to rub or press against and will help with the transfer of vibration or other forms of stimulation to your skin. But not all lubes can be used with all toys and using the wrong one can result in a damaged toy!
Here's what lube to use with what toy and which ones to avoid.
Water-based Lubricant
Can be used with all sex toys
The only lube you should use with penis masturbation toys
Water-based lubricant is an absolute must-have! It's suitable for most bodies, safe to use with any body part and the best bit? It's safe to use with any sex toy material too. Yup, water-based lubricant can be used with any sex toy, no matter what it does or where it goes. This lube is particularly good with vaginal or clitoral toys as many water-based lubricants are designed to mimic the natural lubrication of the vagina.
But this doesn't mean that is all you can use a water-based lubricant for. It's also great for male masturbation toys to add some essential slide while you play. Most penis masturbation toys are made from materials such as silicone, TPR or TPE that feel very lifelike but will react with silicone or oil-based lubes. Stick to water-based to ensure you don't damage your toy.
You can also use water-based lubes with your anal toys! But you will want to look for a water-based lubricant that specifies that it is good for anal use. Water-based lubes are the thinnest option and also won't last as other lube types. Anal play requires a whole lotta lube so look for a thick water-based lube and reapply it as often as necessary.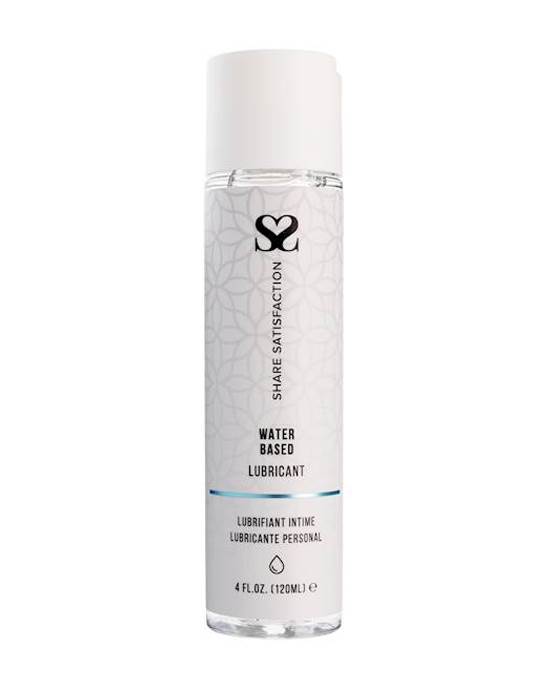 Share Satisfaction Water Based Lubricant - 120ml$22.95Shop Now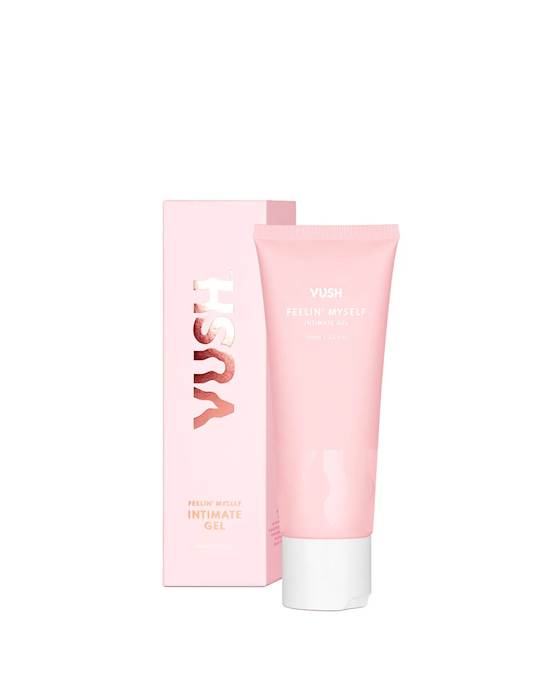 Vush Feelin' Myself Intimate Gel$16.95Shop Now
Silicone Lubricant
Can be used with glass, ceramic, aluminium, wood or stone sex toys
Can be used with ABS plastic sex toys
If you love a luxurious, long-lasting play session, then silicone lubricant is going to suit you just fine! Silicone lube will glide and glide and glide and won't stop until you want it to. It will stay slippery and smooth until you wash it off. This makes it a great option for long play sessions and anal play too. It also sticks around in water making it the perfect lube for shower or bath play.
Sounds too good to be true right? There is only one downside to silicone lube as far as I can see and that is that there are quite a few sex toys that it cannot be used with.
Silicone lubricant cannot be used with most silicone toys. That is because silicone on silicone has a chemical reaction where the two try to bond together. In terms of sex toys, this reaction can cause the surface of your toy to turn tacky and sticky meaning that it becomes porous and is no longer body-safe. And honestly, it's just gross too. Once that happens, you don't want to put that thing near your body.
Some silicone toys are the exception to this rule – those that are made with platinum cured silicone. The curing process prevents the whole silicone trying to bond with silicone thing. But, this type of silicone is not always used nor is it always labelled as such. So, if you aren't sure. Don't use silicone lube with your silicone toys.
The other material that is a no-go with silicone lube is thermoplastic rubber (TPR) and thermoplastic elastomer (TPE). These are common materials for male masturbators and other lifelike feeling toys. Any material with a name like FantaFlesh, SuperSkin, CyberSkin, SexFlesh etc will be one of these materials too so be careful. Silicone lube degrades these materials meaning they are no longer body-safe.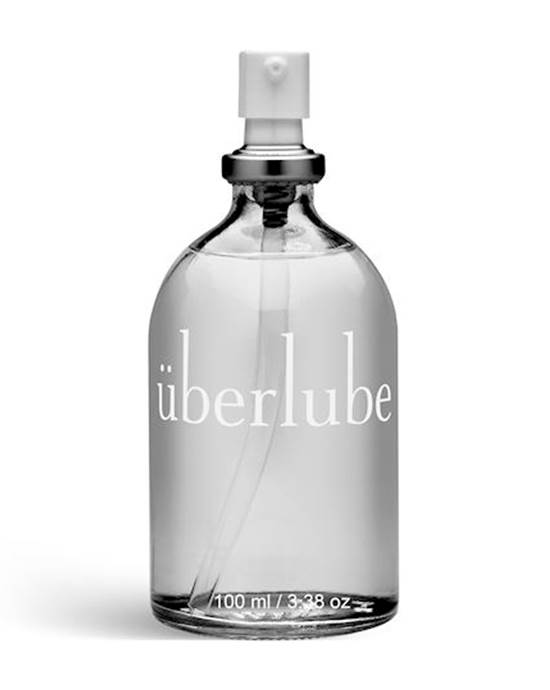 Uberlube Luxury Lubricant 100ml$54.95Shop Now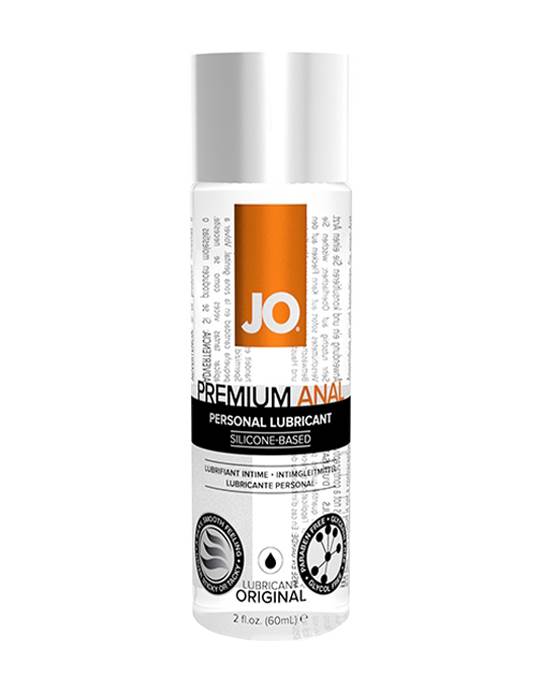 System Jo Premium Anal Silicone Lubricant 60ml$24.95Shop Now
Hybrid Lubricant
A mix of water-based and silicone lube
Can be used with glass, ceramic, aluminium, wood or stone sex toys
Can be used with ABS plastic sex toys
Can be used with most silicone toys
Hybrid Lube uses a mix of both water and silicone lubes to give you the benefits of each. With a hybrid lubricant, you get the smoothness and long-lasting qualities of silicone lube and the easy to clean-up qualities of water-based lube.
Due to this mix, many of these hybrid lubes are actually safe to use with silicone toys as the percentage of water is enough to prevent the chemical reaction from occurring. However, I would still avoid using this type of lubricant with TPE or TPR.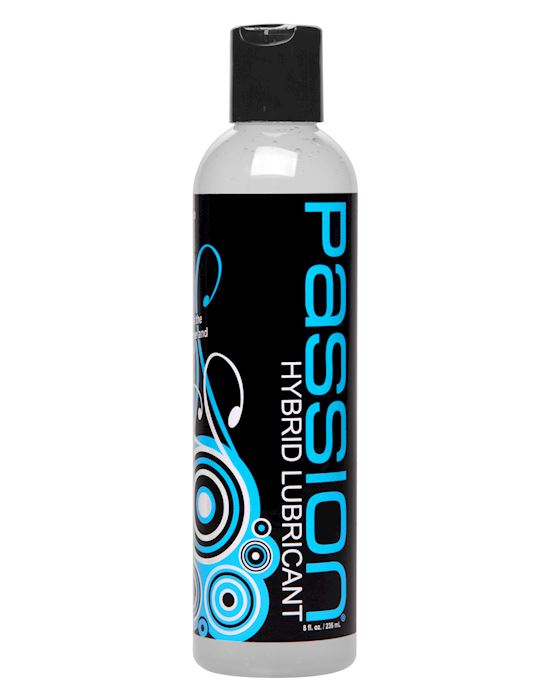 Passion Hybrid Water And Silicone Blend Lubricant- 8 Oz$30.95Shop Now
Oil-based Lubricant
Can be used with glass, ceramic, aluminium, wood or stone sex toys
Can be used with ABS plastic sex toys
Can be used with silicone sex toys
Can NOT be used with latex condoms
Oil-based lube is the dark horse of the lube family simply because it seems to be the one that people know the least about. Oil-based lube is an amazing option that is extremely slippery, smooth and long-lasting and is ideal for anal play. The biggest issue with oil-based lubricant is that they break down latex meaning they are no good to use with latex condoms.
But they are safe to use with most sex toy materials. You can use an oil-based lube with hard materials like glass, ceramic, aluminium, ABS plastic and even silicone. However, you need to keep it away from TPR, TPE and PVC toys. And most importantly, don't ever use oil-based lubricant with latex condoms. It will degrade the material meaning you are no longer protected.
TLDR: if you aren't sure, stick to water-based lube. It can be used with any sex toy material and is safe to use with condoms and partners too.
Want more?
Adulttoymegastore is an online retailer of sex toys distributing across New Zealand, Australia and the USA. ATMS was opened in 2009 and is still proudly New Zealand owned and operated, with over 8,000 products from more than 45 brands to choose from! We take great provide in providing the best products to thousands of happy customers, and have many benefits such as a loyalty programme, free samples with every order, and personalised notes.
Adulttoymegastore has a huge range of sex toys including vibrators, dildos and cock rings for every occasion! With fast, 100% discreet shipping, and price guarantee, ATMS has everything you need to make good sex, great!