10 of the best glass dildos for your collection
Glass is first-class baby!
Ahhh glass toys. They are smooth, they are firm, they are heavy and the stimulate you in all the right ways. And I know that the thought of inserting a toy made of glass into your body may seem scary but all our glass dildos are made from strengthened borosilicate glass that is hardened and extremely difficult to break. In fact, glass is one of the safest materials you can get as it is completely non-porous meaning that is can be sanitised and won't harbour any bacteria, it's easy to clean and it can also be used with any lubricant type.
Here are some of our absolute favourites! These are 10 of the best glass dildos for your collection.
All In Glass Anal Toy
I love this toy! It's inexpensive, thin and has a few subtle curves in all the right places. And, although, it says anal in the title, this is also a great vaginal toy. It's perfect to include during oral sex or as a warm up for a larger toy. It was actually the first glass toy I ever owned and I still love it and use it frequently. If you are new to glass dildos, I cannot recommend this one enough. As with all anal toys, make sure you maintain a good grip if you are going to use it anally, or just stick with vaginal play instead.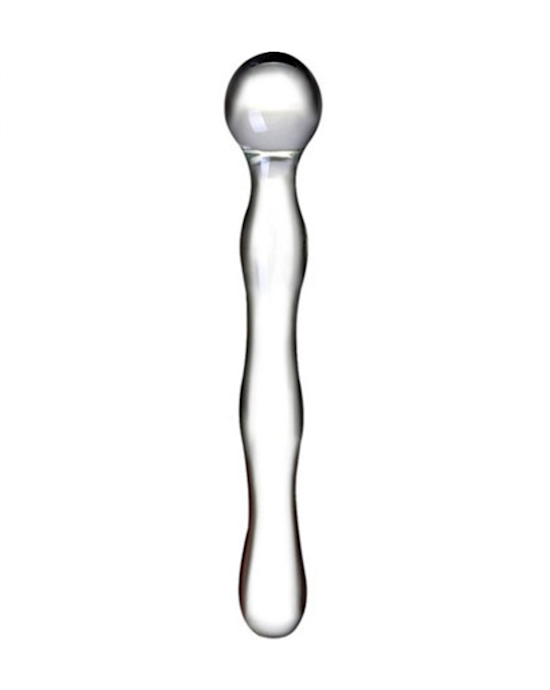 All In Glass Anal Toy$34.95Shop Now
Icicles No. 31
Icicles No.31 has a lot going on and all of it is very, very good! This is a double-ended glass dildo that offers a lot of variety for playing. One end has three bulbous bumps that are wonderful for anal stimulation or vaginal stimulation. The other end has a bulbous tip and a strong curve throughout the thinner shaft. This is perfect for massage of the g-spot if used vaginally or the prostate if used anally. Double the ends equals double the fun!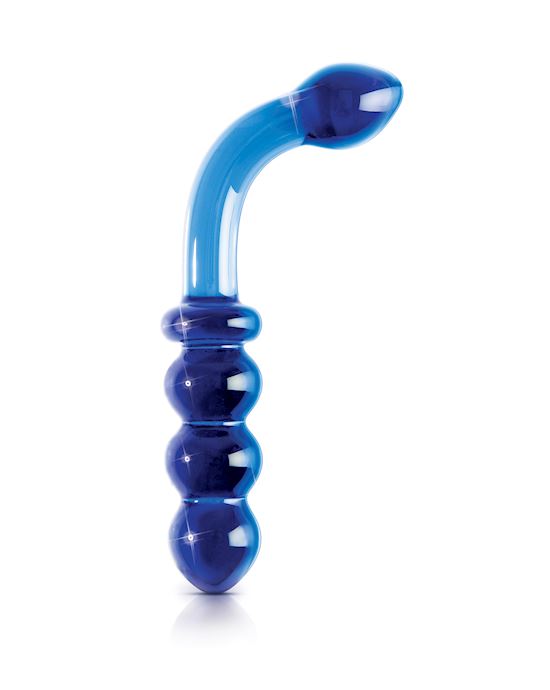 Icicles No 31$81.95Shop Now
Vishnu Blooming Glass Wand
Glass toys are gorgeous and the Vishnu Blooming Glass Wand is really the epitome of that. I mean, look at how gorgeous this is! This is another glass dildo that can used in two ways. You can stick to the clear, smaller end for light stimulation or flip it around and use the more bulbous flower end for a more intense feeling. Avoid using this anally as there is nothing to grip onto.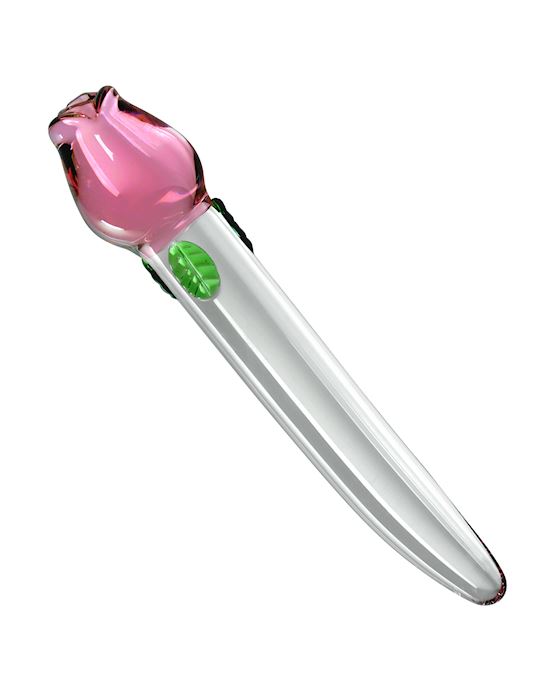 Vishnu Blooming Glass Wand$78.95Shop Now
Lingam Glass Dildo Flogger
I truly love a toy that has multiple uses and this Glass Dildo Flogger really has it all! Number 1, this is an awesome glass dildo with lots of bulbous curves for stimulation throughout the length of the toy. You can use it vaginally or anally too. And, if you are using it anally, you can also turn it into a butt plug tail by inserting the glass portion and having those gorgeous suede falls hanging out. And, of course, you can hold on to that glass part as a handle and use this toy has a flogger. Endless options!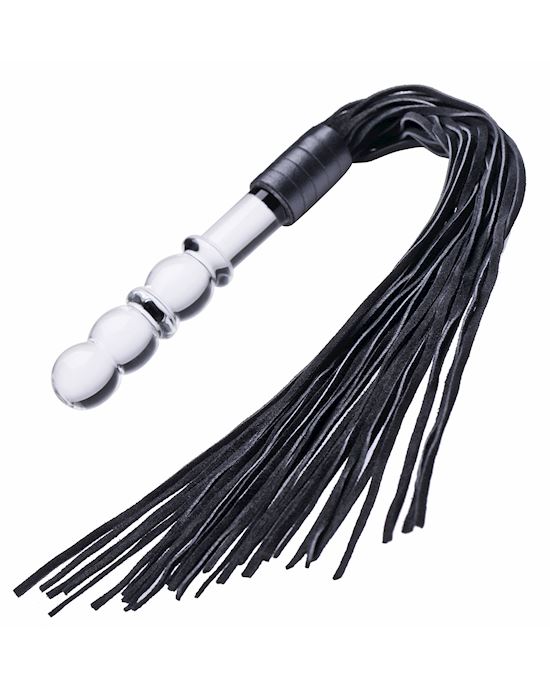 Lingam Glass Dildo Flogger$50.95Shop Now
Crystal Superstar Dildo
The Crystal Superstar Dildo makes all my Sailor Moon fantasies come true. It looks just like the Moon Stick! Although, yes, this one has a star on the top not a moon, but I'm sure you all catch my drift yeah? This pretty glass toy has three bulbs that graduate in size as it is inserted further inside the body. Then there is a gorgeous pink star at the top which also doubles as a flared base, meaning you can use the toy anally. However, it is quite a small base still so still hold onto that star and use it as a handle. It's just so damn pretty!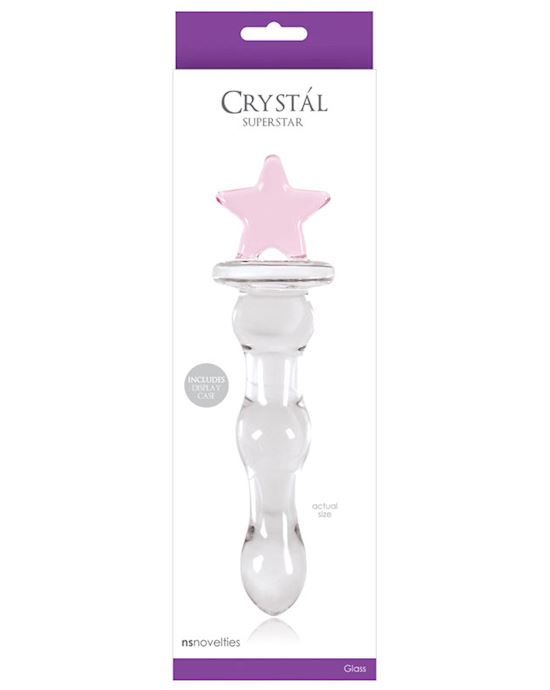 Crystal Superstar$67.95Shop Now
Firefly Glass G-spot Glow Wand
Stop what you are doing and look at this glow in the dark glass dildo! Not only is it perfectly shaped for stimulation of the g-spot or p-spot, it also glows! Turn off the lights and watch this baby shine. It's the ultimate glow-job.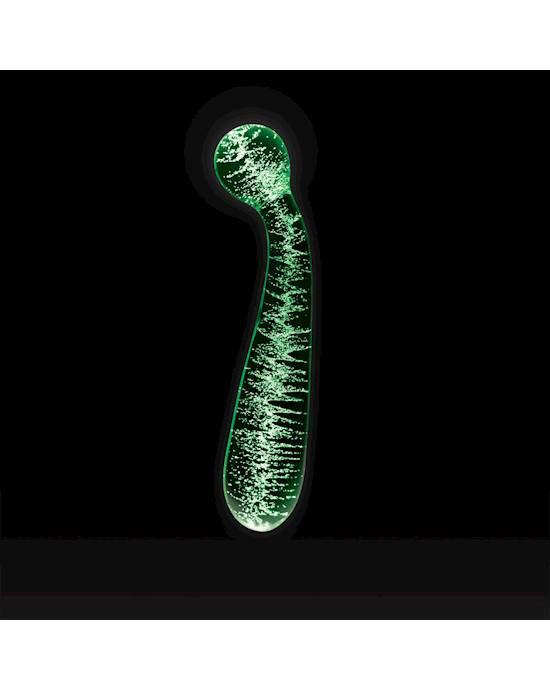 Firefly Glass G Spot Glow Wand $69.95Shop Now
Icicles Glass Beaded Massager No.66
This glass dildo is all about stimulation! This massager is covered in bulbous beads that graduate in size to ease you in and work up to a gorgeous, light stretch. The beads start really small meaning that any experience level can use it and you only need to insert it as far you choose. Even one or two beads will still feel amazing! Plus, how cool is that dark purply-blue colour? It's a yes from me!
As this is such a small toy, it should only be used vaginally.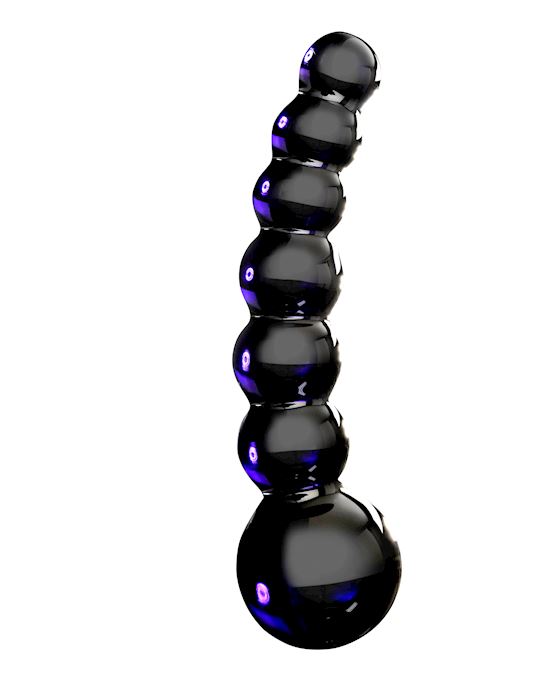 Icicles Glass Beaded Massager No 66$38.95Shop Now
Icicles Glass Massager No.50
Ok, ok, so this isn't the most visually pleasing glass toy on the list but this is a bit of a fan favourite amongst our customers. This is a great massager for those that like a lot of texture but don't necessarily crave a girthy toy. This glass dildo is long, thin and covered in smooth raised knobs for stimulation the full length of the shaft. This is another dildo that can be used with either end for insertion as long as you hold on tight. You can go for the bulbous tip or the smoother end to ease into it.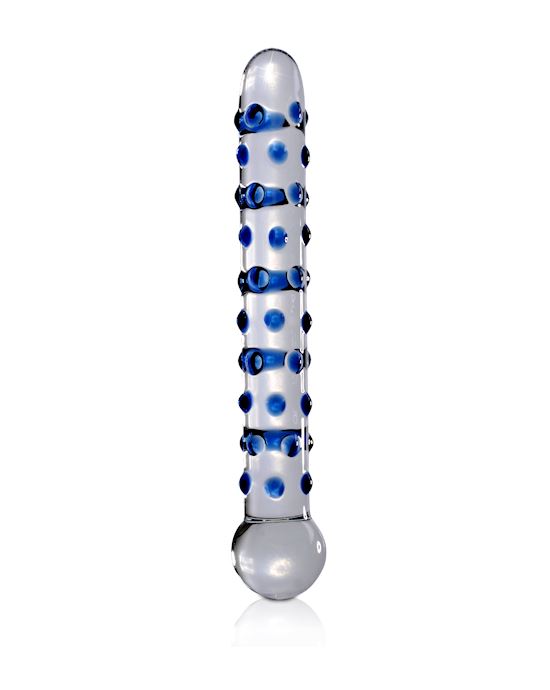 Icicles Glass Massager No 50$30.95Shop Now
Icicles No. 24
If you love texture, boy oh boy, do I have the toy for you! Icicles No.24 is one of our biggest ever selling glass toys and it is all about the texture. Yes, this dildo is a little tentacle like but al those raised nubs and edges are going to feel amazing when they stimulate you. You can use this toy vaginally or anally so long as you hold onto that curved handle. Some people even use those gorgeous textured edges for clitoral stimulation too. Just dive on in and explore what feels good for you.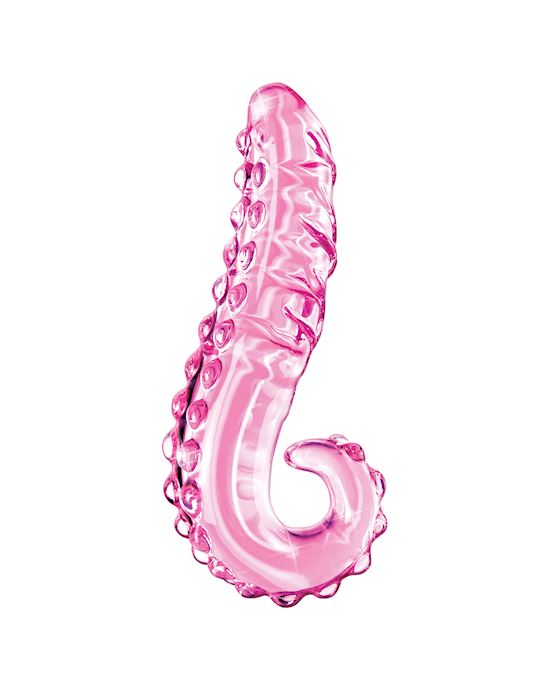 Icicles No 24$123.95Shop Now
Glas Curved G-spot Stimulator
If texture isn't really your thing then maybe this classic shape and simple design will be. This gorgeous glass dildo form Glas is double ended and has a lovely curve to massage you in all the right places. Both ends have a bulbous tip but one is slightly larger than the other so you can explore different types of size play and see which one you prefer. This dildo is simple., elegant and going to rub you just the right way baby.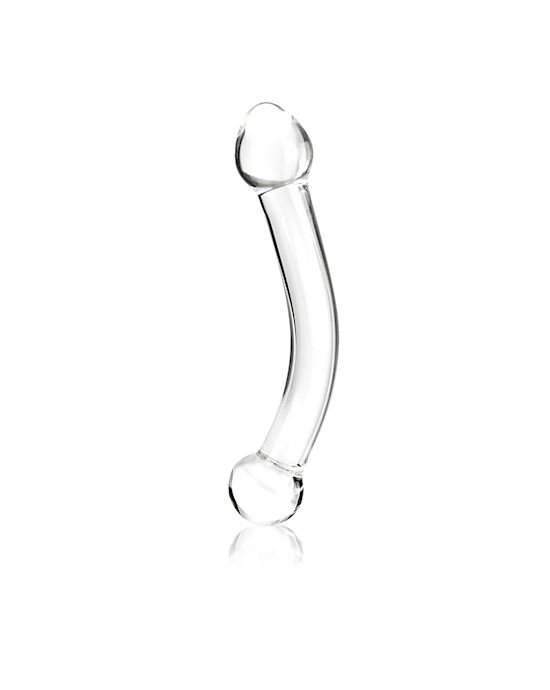 Glas Curved G-spot Stimulator Glass Dildo$60.95Shop Now
Want more?
Adulttoymegastore is an online retailer of sex toys distributing across New Zealand, Australia and the USA. ATMS was opened in 2009 and is still proudly New Zealand owned and operated, with over 8,000 products from more than 45 brands to choose from! We take great provide in providing the best products to thousands of happy customers, and have many benefits such as a loyalty programme, free samples with every order, and personalised notes.
Adulttoymegastore has a huge range of sex toys including vibrators, dildos and cock rings for every occasion! With fast, 100% discreet shipping, and price guarantee, ATMS has everything you need to make good sex, great!