How to use a wand vibrator with your partner
How to use a wand vibrator with your partner
Wand vibrators are one of those toys that many people assume can only be used solo. This is largely because of their perceived size, but not all wand vibes are huge! Yes, wands like the Doxy Wand and the Satisfyer Wand-er are large, but there are also smaller options and even mini wands that are basically the size of a big bullet vibe.
Also, don't be so quick to rule out those big wand vibrators! There are still a lot of ways to use them with a partner if you get a little creative with it. Here's a bunch of fun ways to use a wand vibrator with your partner.
Tease them with it all over their genital area
The joy of wand vibes is how powerful they are and that intense stimulation isn't reserved for the clitoris. You can use it to lightly press against a penis too and tease your partner to an erection. It also feels amazing pressed against the perineum as the vibration runs so deep that with some wands, this will reach up to the prostate and give a deep indirect massage.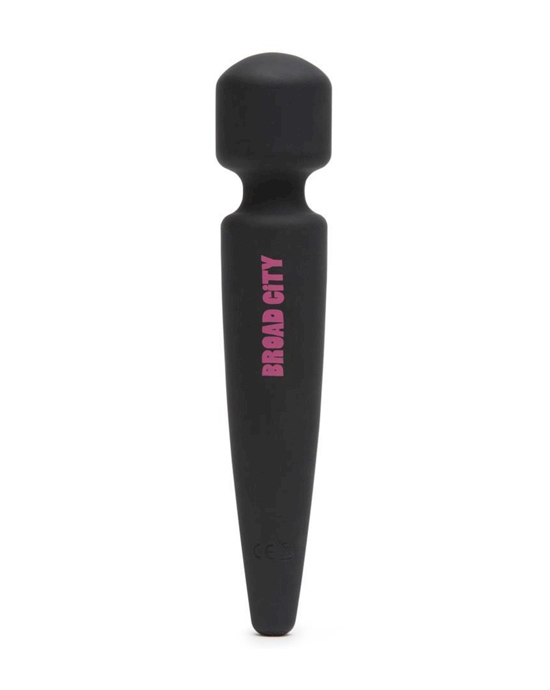 Broad City Dr Wiz Rechargeable Mini Wand Vibrator$191.95Shop Now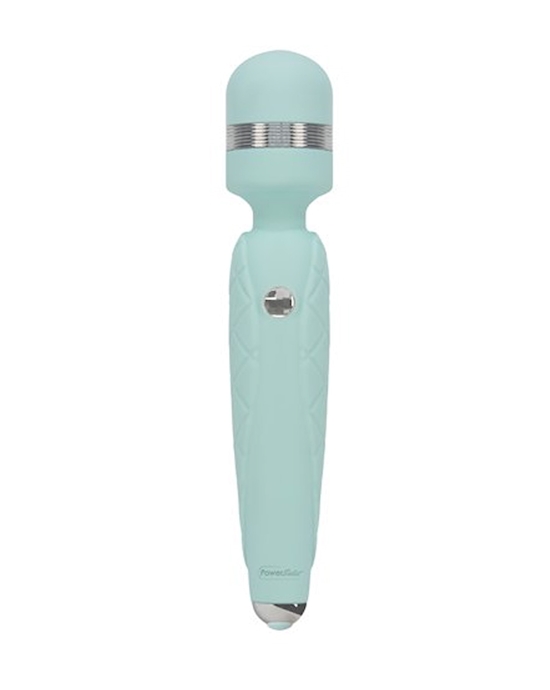 Pillow Talk Cheeky Wand$69.95Shop Now
Use it during a blowjob
Blowjobs are already wonderful but now you can make them wand-erful... Sorry, couldn't resist! There are a few ways to use a wand vibrator during a blowjob. You can use it against the perineum as I suggested above, or you can use the wand against your cheek and let it rumble through your skin and stimulate the penis that way. Just be aware that if your wand is super strong, it might rattle your brain around a little, so start on a low setting to see how it feels for you. I've tried this and I couldn't cope with the brain rattle but I've heard of others trying it and loving it!
Grab a mini wand and use it during sex
Some of the mini wand vibes are seriously small and still pack some serious power. Many of the mini styles are no larger than a bullet vibe so can easily be tucked between you and your partner during sex or foreplay. Having one partner on top in an upright position will make access to the clitoris a lot easier. Some of the mini wand vibes even have extra attachments like textured tips or rabbit ears so you can chop and change the stimulation depending on your mood.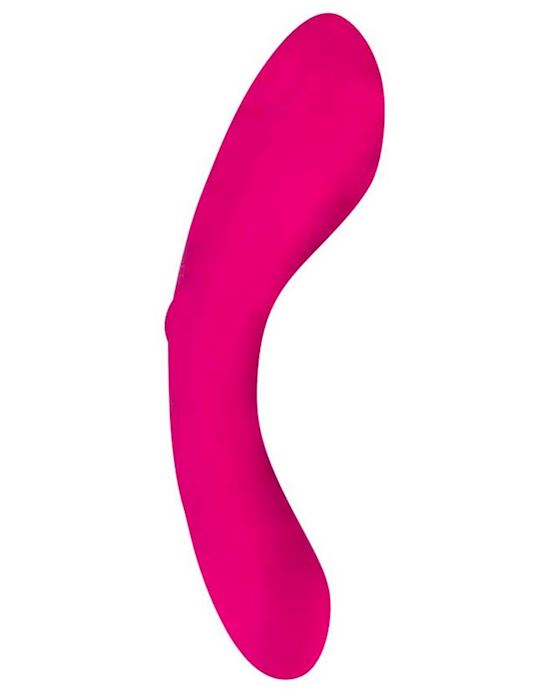 Mini Swan Wand$69.95Shop Now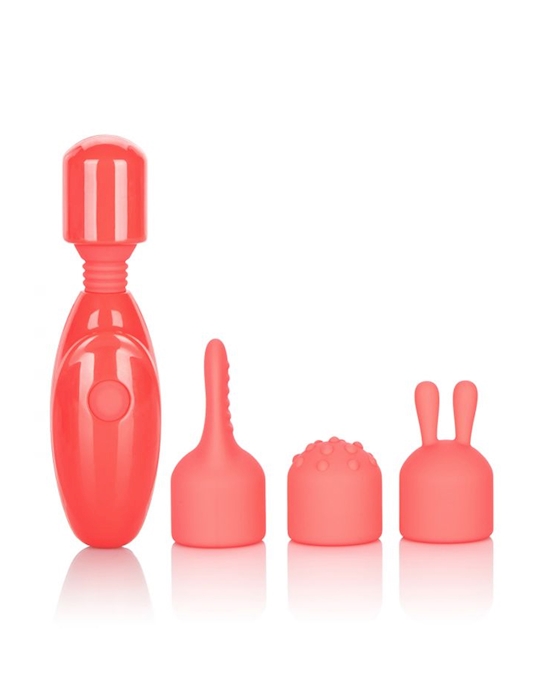 Rechargeable Massager Kit$58.95Shop Now
Get a penis attachment
Penises love power too! And now there are a whole bunch of penis stroker accessories that can be attached to the top of wand vibes so that your favourite wand can become a masturbator too. Some are simple silicone loops that you can easily pop your penis into and stroke up and down for intense power. Others are more like a full-size male masturbator that completely encase the penis for all over stimulation. There are even attachments that connect with a Fleshlight so you can get all the fun of a Fleshlight and all the added power of a wand vibrator too. Pretty cool huh?!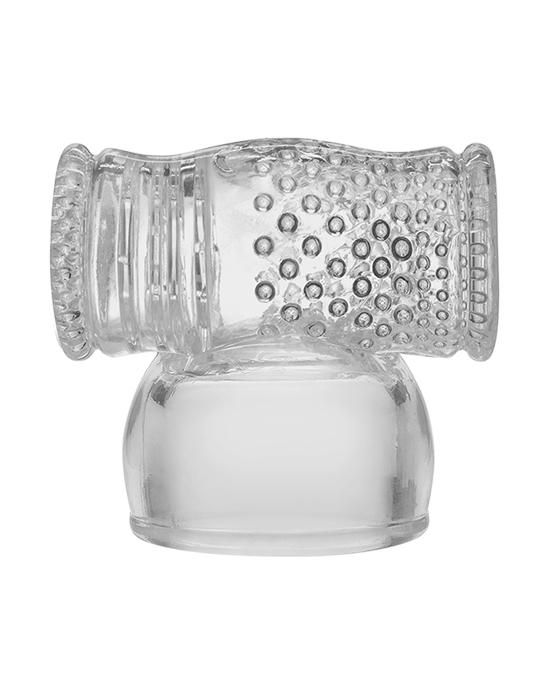 Kink Cock Stroker Wand Attachment$42.95Shop Now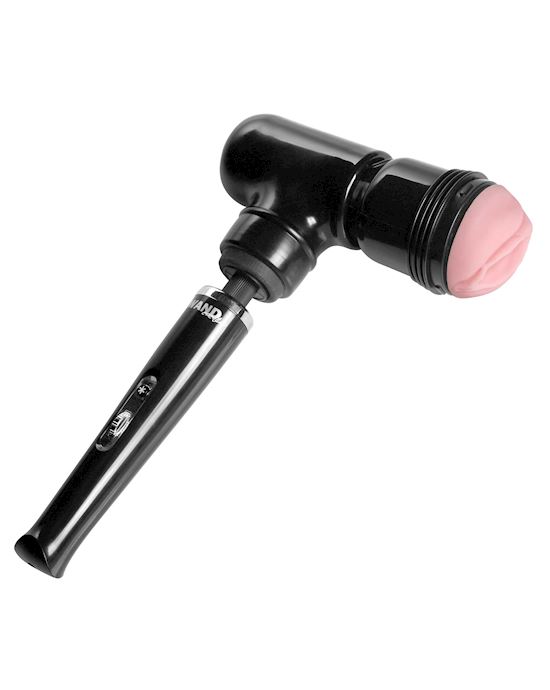 Vibrating Wand Massager Adapter For Fleshlight$55.95Shop Now
Get a booty attachment
Everybody has a butt! So, of course, there are booty toy wand attachments too. If you love strong deep vibration inside your body, this type of wand attachment is going to blow your mind. You can get anal bead attachments that will stimulate the masses of nerve endings at the entrance of your butt and also send deep vibrations throughout your whole genital region. Or, you can grab a prostate massage attachment and treat that prostate to seriously powerful massage and deep stimulation of the body.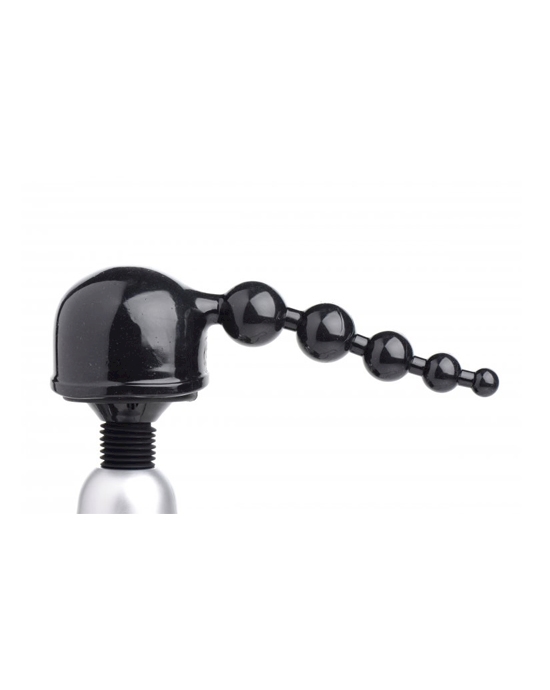 Thunder Beads Anal Wand Attachment$28.95Shop Now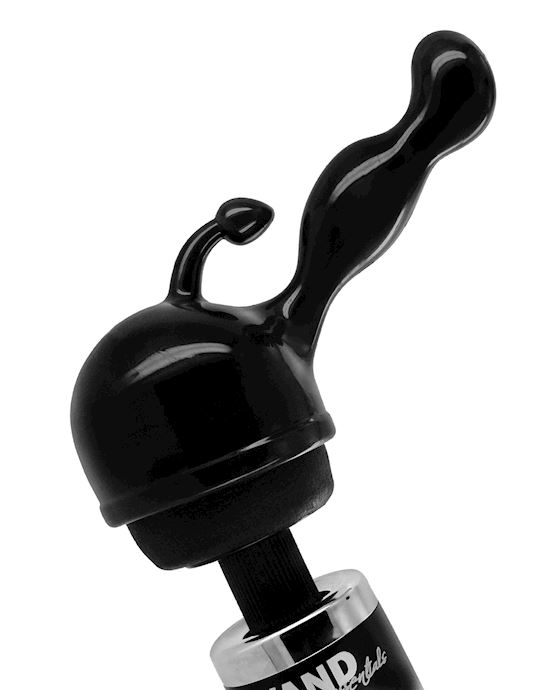 P-spot Wand Attachment For Men$27.95Shop Now
All-over body massage
All over body massage! I cannot stress enough how good these things are all-over body massagers. And of course, it feels good. Wand vibrators were originally designed as back massagers until some super-smart vulva owners decided to move things south. And using them for massage anywhere on your body still feels absolutely banging. I highly recommend using a wand vibe on your back, thighs or forearms for a relaxing, deep and lovely massage.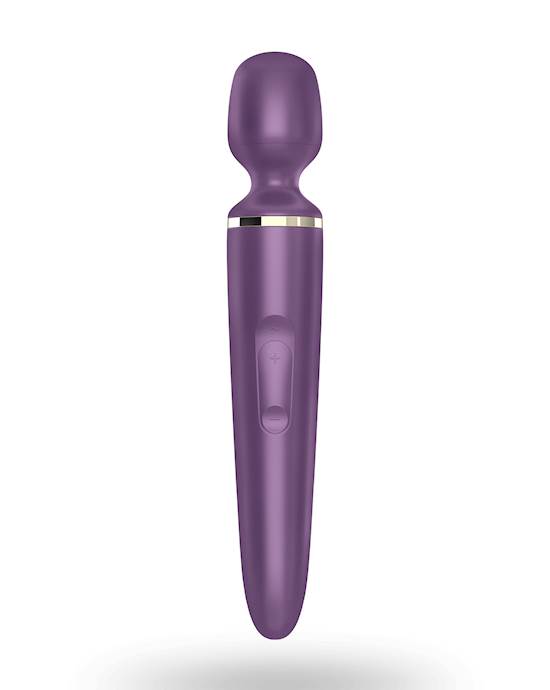 Satisfyer Wand-er Woman Wand$109.95Shop Now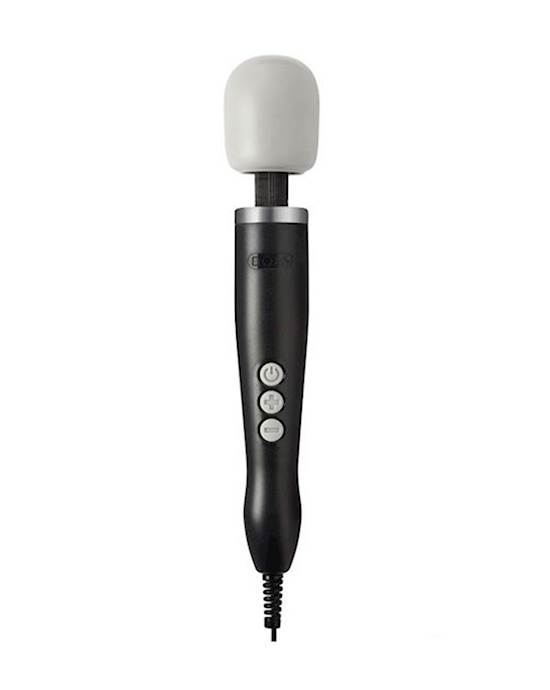 Doxy Wand Massager$197.95Shop Now
Ask your partner to use it on you
There we go, it's a couple's toy! It's that simple. Using a toy on someone else is super fun and can be a very exciting and intense way to play. And, when someone uses a toy on you, ahhhh, absolute bliss!
Emily Writes & I talk further about this on episode 3 of the Electric Rodeo Podcast – Every toy is a couple's toy with a little imagination.
Want More?
Adulttoymegastore is an online retailer of sex toys distributing across New Zealand, Australia and the USA. ATMS was opened in 2009 and is still proudly New Zealand owned and operated, with over 8,000 products from more than 45 brands to choose from! We take great provide in providing the best products to thousands of happy customers and have many benefits such as a loyalty programme, free samples with every order, and personalised notes.
Adulttoymegastore has a huge range of sex toys including vibrators, dildos and cock rings for every occasion! With fast, 100% discreet shipping, and price guarantee, ATMS has everything you need to make good sex, great.