5 Blindfolds to add to your collection now
Goodbye sight. Hellloooo touch!
So simple, so sexy and so damn satisfying. Blindfolds are a must-have in any couples collection. They not only look super sexy but they are a simple way to mix up any type of sexual play and add an extra element of fun. 
Blindfolds are all about sensory play. Once you take away someone's ability to see, all their other senses go into overdrive. Not knowing where that next touch is coming from seriously heightens anticipation and makes every sensation on the skin (when it finally gets there) feel electric. Don't believe try me? Try one for yourself. 
Here are 5 blindfolds to add to your collection now. 
#1. Mystere Lace Mask by Touche
This pretty little thing is an ideal beginner blindfold for those that are interested in testing the waters without diving in headfirst. The Mystere Lace Mask only blocks some of your vision meaning that you will still be able to see just a little bit. Most of the light will be reduced but you will still see the outline of your partner and their movements. This is a super fun mask to add to the bedroom if you love pink, but there are other colours available too.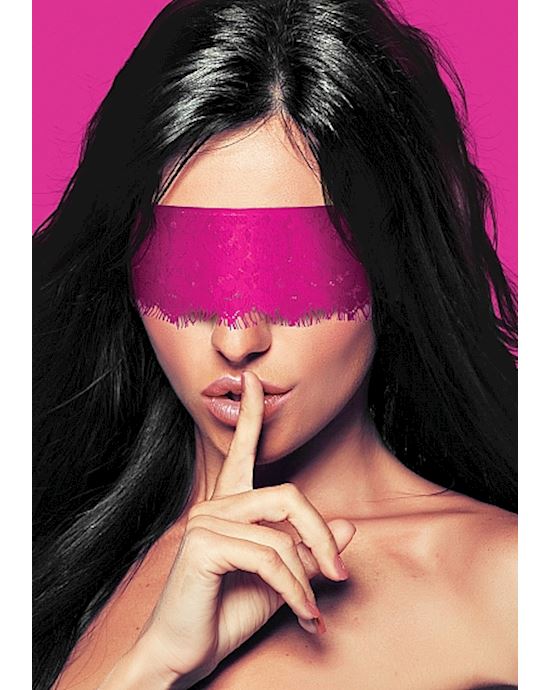 Mystère Lace Mask$28.95Shop Now
#2. Scandal Blackout Eye Mask
On the other end of the spectrum is blackout blindfolds like this one. The Scandal Blackout Eyemask is padded and shaped to cover and block out your vision entirely. That makes this great for play and also for sleeping too! Just chuck it on and get those zzz's. That extra padding and stretchy elastic band make this blindfold easy to get on and comfortable for longer play (or sleep) sessions too.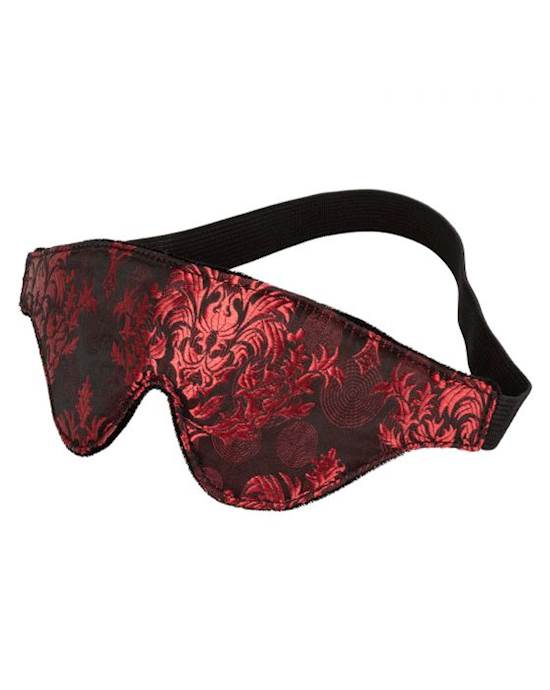 Scandal Blackout Eyemask$36.95Shop Now
#3. LELO Intima Silk Blindfold
When you want something super sensual, silk blindfolds are the way to go. This one by LELO is about as luxurious as it gets. Now, if you tried to use a silk band blindfold before then you might have experienced some frustration with the mask falling down etc. That's why LELO created Intima with an elastic band that sits around the heat to keep it secure then silk bands which are tied over the top of this. That way you still get the beautiful look of a silk tie blindfold and it will stay in place. Win, win!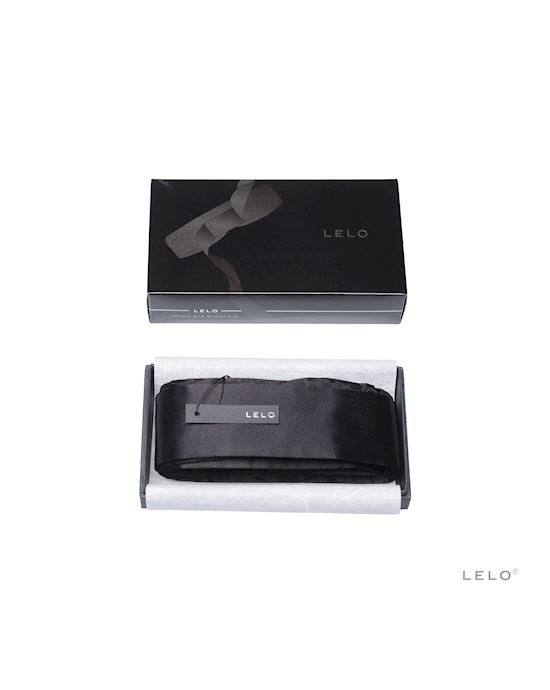 Lelo Intima Silk Blindfold$79.95Shop Now
#4. Adore Butter Soft Faux Leather Mask
Love anything leather look? Me too! I'm also a fan of anything described as "butter-soft", so this blindfold is a real winner for me. This mask is all about mystery and comfort. The back is adjustable so you can get just the right fit and that soft faux leather means you can wear this for a long time without any discomfort. And the best bit? It looks hella sexy!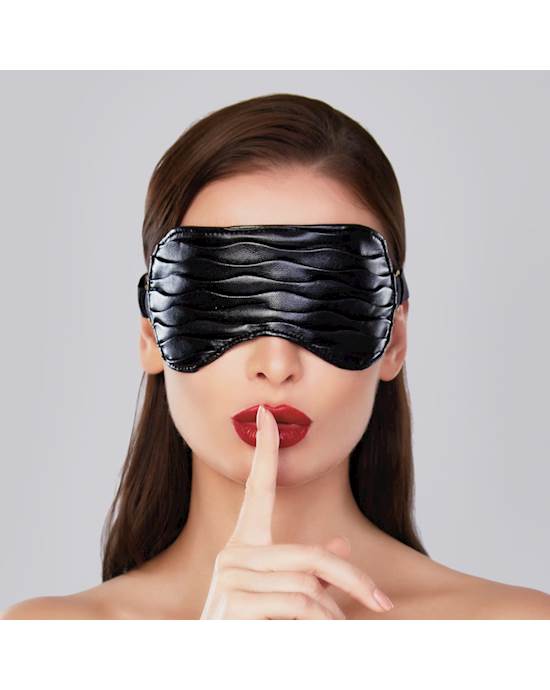 Adore Butter Soft Faux Leather Mask$27.95Shop Now
#5. Eye Mask with Stitching
Now onto a mask that is a bit more interesting than the others. This shiny striped blindfold is cool and sexy and is a nice change from the blacks and pinks that are so common in the blindfold world. This is another blindfold with an elastic strap to keep it in place and snug to your face. Honestly, the material is a bit firmer than the others on this list so it may not be the best option for a long play session.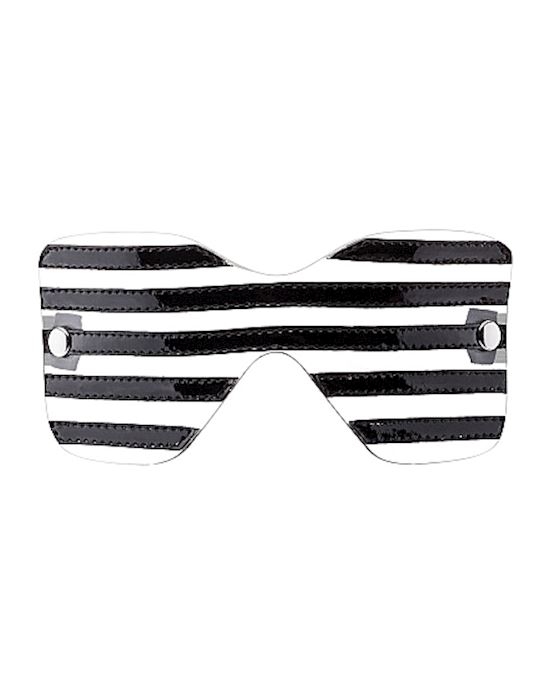 Eye Mask With Stitching$16.95Shop Now
Want more?
  Adulttoymegastore is an online retailer of sex toys distributing across New Zealand, Australia and the USA. ATMS was opened in 2009 and is still proudly New Zealand owned and operated, with over 8,000 products from more than 45 brands to choose from! We take great provide in providing the best products to thousands of happy customers, and have many benefits such as a loyalty programme, free samples with every order, and personalised notes.   Adulttoymegastore has a huge range of sex toys including vibrators, dildos and cock rings for every occasion! With fast, 100% discreet shipping, and price guarantee, ATMS has everything you need to make good sex, great!