4 Amazing Thrusting Sex toys
4 Amazing Thrusting Sex toys
I know that the clit is the shit at the moment and this influx of amazing clitoral stimulators over the last few years has made us shove those internal vibes right to the back of the drawer. I know I have. But, it's time to highlight some of the amazing toys that you may have been sleeping on, and one of those is thrusting sex toys.
Thrusting toys are basically mini sex machines that you can hold in your hand. All you need to do is lie back and let them thrust you all the way to O-town.
Fun Factory Bi Stronic Fusion
The Bi Stronic Fusion from Fun Factory is the type of thrusting toy that dreams are made of. It's made from silky smooth silicone, has a vibrating clitoral stimulator and also pulsates as well as thrusts. Phew! That's a whole lot of sex toy in one cute package.
You can choose from the 6 vibration intensity levels and the 8 modes of pulsation and thrusting. It's also USB rechargeable so it's easy to take on the go. The internal shaft is 4.1 inches in length and has a 5.9-inch circumference to fill you up without feeling too intense.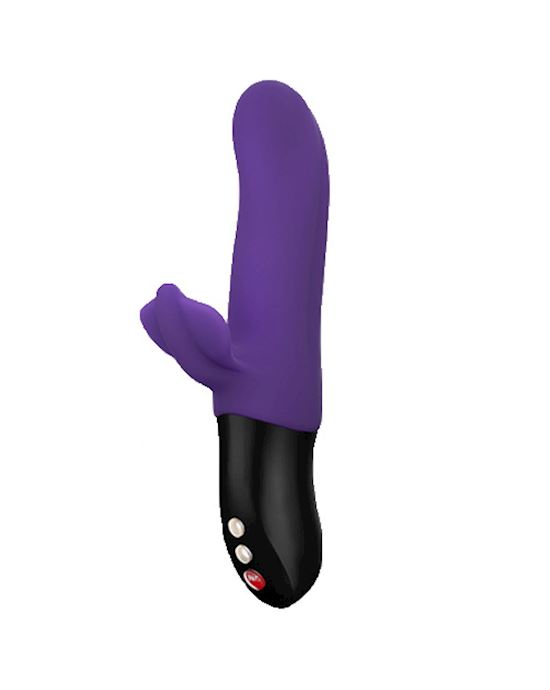 Bi Stronic Fusion$249.95Shop Now
Zalo Desire Thrusting Massager
I mean, come on. How beautiful is this toy?? The Zalo Desire Thrusting Massager is one of the prettiest thrusting toys on the market. It's made from super-soft silicone with cute gold details to delight any lovers of shiny things like me.
This toy has a soft tip for soft penetration even on the highest levels. There are 6 thrusting modes, a heating function to get it warm before you play (talk about luxury) and also a turbo mode. The turbo mode lets you kick the toy up to the highest speed with the click of a single button, rather than needing you to scroll up through all the levels.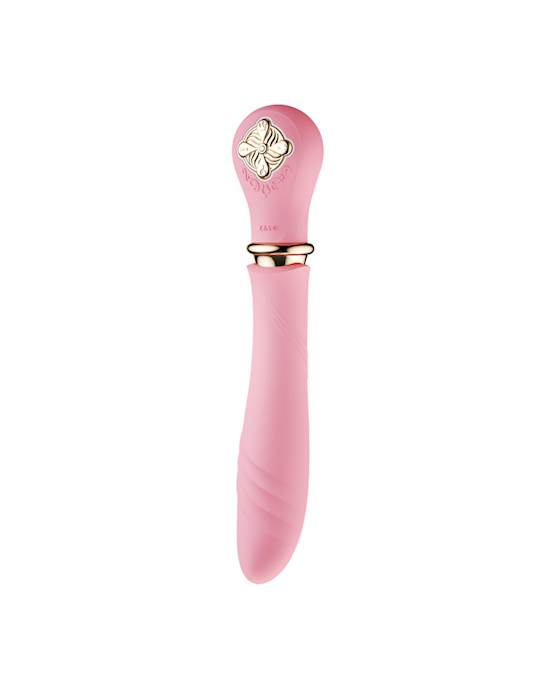 Zalo Desire Thrusting Massager$199.95Shop Now
Fantasy for Her – Love Thrust-her
If you want some hands-free thrusting fun, then this toy is going to be the one for you. The Fantasy for Her Love Thrust-Her Vibe has a super sturdy suction cup base, so you can position the toy just how you want it and let it work its magic.
The silicone shaft is 5 inches long and has a girth of 4.9 inches for easy insertion and penetration while you play. There are 7 bouncing thrust modes and 7 more modes of vibration. Its USB rechargeable, it thrusts, it vibrates and it feels oh so good! What more could you ask for?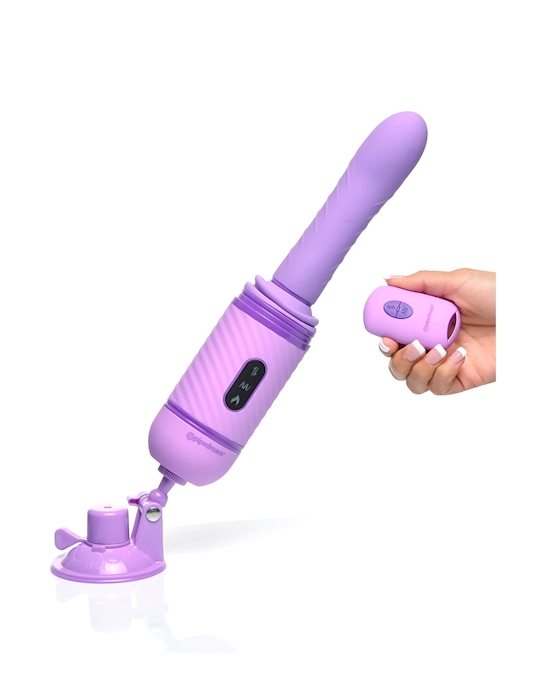 Fantasy For Her Love Thrust-her$153.95Shop Now
Wow! G-Motion Vibe
The WOW! G-Motion Vibe is a rabbit vibe, a g-spot vibe and a thrusting vibe all in one. With three separate motors, this thing is going to blow your socks off. It's made from super-smooth silicone that is smooth to touch and has a cushion tip for powerful yet comfortable g-spot stimulation.
This is a battery-operated toy so make sure you grab a couple of AA batteries to get this show on the road. The toy has an insertable length of 5.5 inches and a width of 1.4 inches. Enjoy thrusts, vibration and an awesome back and forward motion.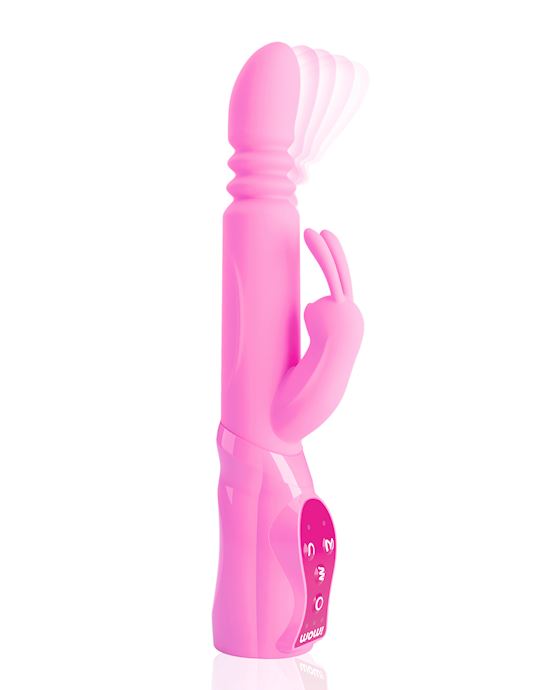 Wow! G-motion Vibe$173.95Shop Now
Use a whole lotta lubricant
You must use adequate lubricant when you play with a thrusting sex toy. Because the toy moves so much, there is the potential for a lot of friction. Too much friction can not only cause you pain but it can also slow down the thrusting motion of the toy. Adding lube will make it feel a lot more comfortable for you and will ensure that your toy is thrusting and moving freely inside your body.
If you have a silicone toy, stick to a waterbased lubricant to keep your toy in tip-top shape. Water-based lube is safe with all sex toy materials, condoms and most bodies.
And, remember...
Thrusting sex toys are a toy that can intimidate people and it can be especially intimidating to a male partner if you have one. This is because thrusting penetration has long been the domain of the body attached to a penis, but this doesn't' mean that you are being replaced.
A thrusting toy doesn't cook you breakfast in the morning, cuddle up to you while you fall asleep, or you know, talk, communicate or give you a hi-five after a great sex session. All the essentials to partnered play in my opinion.
Want more?
Adulttoymegastore is an online retailer of sex toys distributing across New Zealand, Australia and the USA. ATMS was opened in 2009 and is still proudly New Zealand owned and operated, with over 8,000 products from more than 45 brands to choose from! We take great provide in providing the best products to thousands of happy customers and have many benefits such as a loyalty programme, free samples with every order, and personalised notes.
Adulttoymegastore has a huge range of sex toys including vibrators, dildos and cock rings for every occasion! With fast, 100% discreet shipping, and price guarantee, ATMS has everything you need to make good sex, great!