What are the best nipple toys?
Nipples: Instagram may hate them, but we love them!
So, what are the best nipple toys? It's a great question but there is no simple answer. It all comes down to what you are into. Nipples are full of nerve endings making them a place of intense pleasure for a lot of people. But, it's also an erogenous zone that some people love and some people don't. So, if you are playing with someone else, make sure you check in with them before heading in for the nips!
If you are just beginning to explore nipple play, then your hands are probably the best tool you can get. But, if you are wanting to rest those fingers and treat yourself to something special, these nipple toys are some of the absolute best!
Suckers, vibrators, clamps and pretty little danglers are all on the list. So, sit back and get those nipples standing to attention. This list is for them.
Nipple Suckers
Twisted Triplet Nipple & Clit Suckers
Feeling sensation is all about blood flow. The more blood you have flowing through your erogenous zones, the more receptive to touch you are going to be and the more pleasure you are going to feel. And, that is what makes nipple suckers so damn good. This set of three suckers uses a screw top to increase or decrease pressure so you can feel the exact amount of pressure and suction that you enjoy. Once you are done, your nipples will look perky and feel ready for whatever kind of stimulation comes next.
Oh, and that third sucker, it's for your clitoris. Enjoy!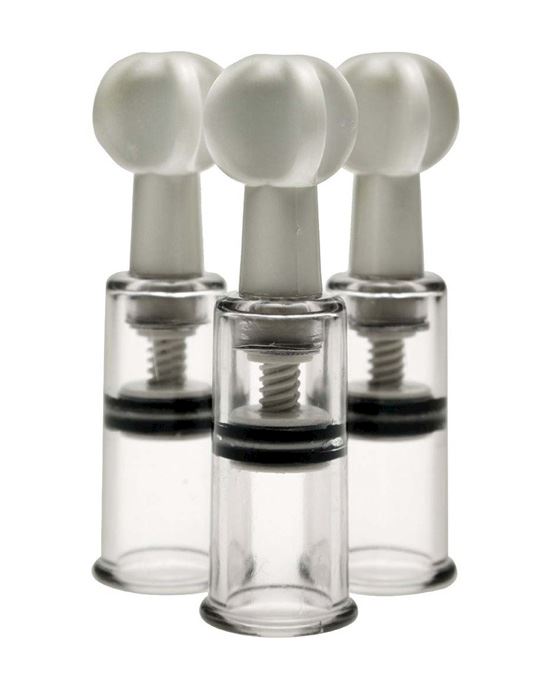 Twisted Triplets Nipple And Clit Suckers$40.95Shop Now
Fantasy for Her Vibrating Nipple Suck-Hers
This set of nipple suckers from Fantasy for Her are a similar but less intense looking option for those that want to experience nipple suction without a huge cylinder dangling off your nips. The Suck-Hers are made from super-smooth silicone that will feel soft and flexible against your skin. And, this set has an added feature that you are going to love. Vibrators!
Each sucker has a cute little bullet vibe attached so that you can flick the button and turn on some vibration for even more intense stimulation of your nipples. Vibration also increases blood flow to the area so you will feel even more pleasure.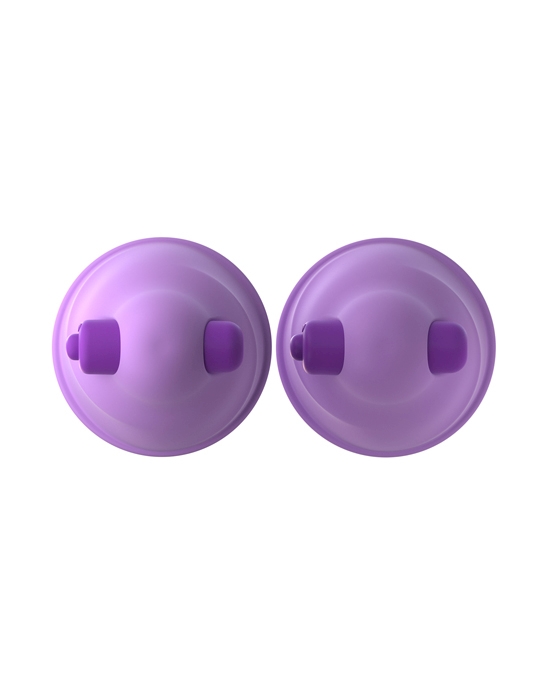 Fantasy For Her Vibrating Nipple Suck-hers$31.95Shop Now
Nipple Clamps
Nipple Play Playful Tassels Nipple Clamps
Now, don't let the term clamp scare you away. Yes, some can be very intense, but a lot of nipple clamps are adjustable meaning that you can apply the pressure that you like without feeling any pain or irritation. Nipple clamps are also designed to increase blood flow but in a different way that a sucker or a vibrator does.
When you apply nipple clamps, you restrict the blood flow into the nipple. For some people, this sensation feels amazing while for others, it doesn't really do much. And, that's fine! When you take it off is when the real fun begins. When you remove the clamps, the blood will rush back into the nipples making them extremely sensitive.
This set is fully adjustable and hella cute with those little leather tassels. Plus, the clamps are padded to reduce any pain while you play.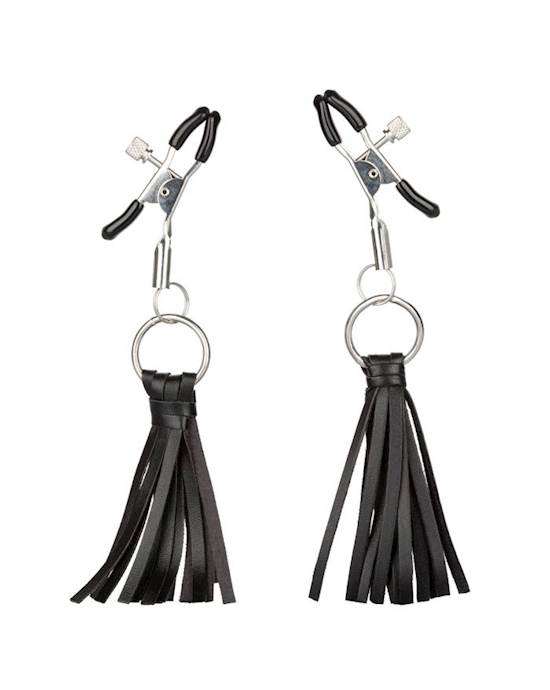 Nipple Play Playful Tassels Nipple Clamps$27.95Shop Now
Spheres Adjustable Nipple Clamps with Weighted Orbs
If the sound of that clamp sounds good and you want to add some extra pressure then have a look at a set that also includes some weight. This set by Cal Exotics has weighted orbs which look freaking amazing and will also add some tug and added pressure to your nipples. The clamp itself is also fully adjustable and has padded tips so you will stay comfy AF.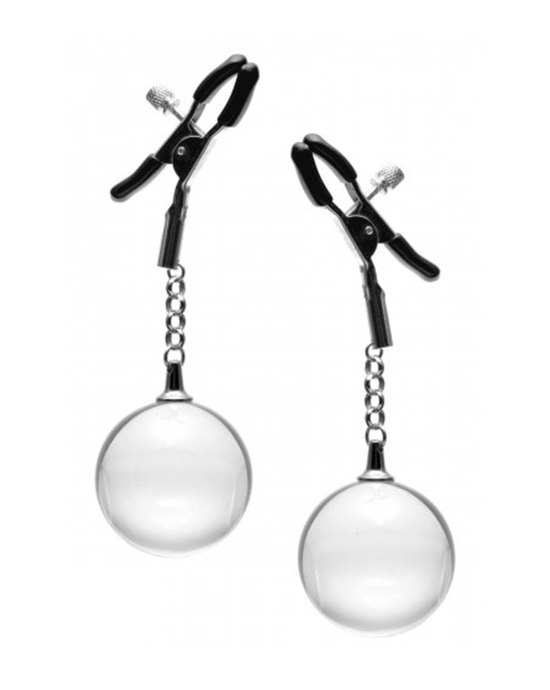 Spheres Adjustable Nipple Clamps With Weighted Orbs$39.95Shop Now
Nipple Vibrators
OVO S4 Rechargeable Lay On
Don't forget that most toys designed for clitoral stimulation can also be used on the nipples too. Using a vibrator will make your nipples feel more sensitive and also feel totally awesome. The OVO S4 has a super cool shape that is perfect for nipples. Both of those soft silicone ears have their own motor meaning that you will get constant even stimulation. Just pop your chosen nipple in the middle and go for gold!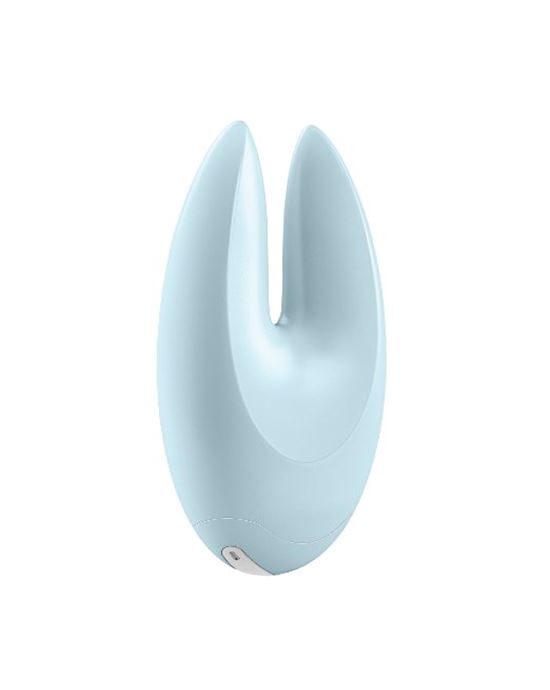 Ovo S4 Rechargeable Lay On Light$65.95Shop Now
Zumio Caress
This thing is amazing but I only recommend it if you are seriously into nipple play as it is INTENSE. The Zumio Caress is a pinpoint toy that uses oscillation to stimulate. The tiny tip you can see at the end? That moves around in super-fast circles for a feeling that feels like no other vibrator on the market. When you use it on your nipples it is going to blow your socks off.
I also highly recommend you take this to your clitoris if you have one. Ooof!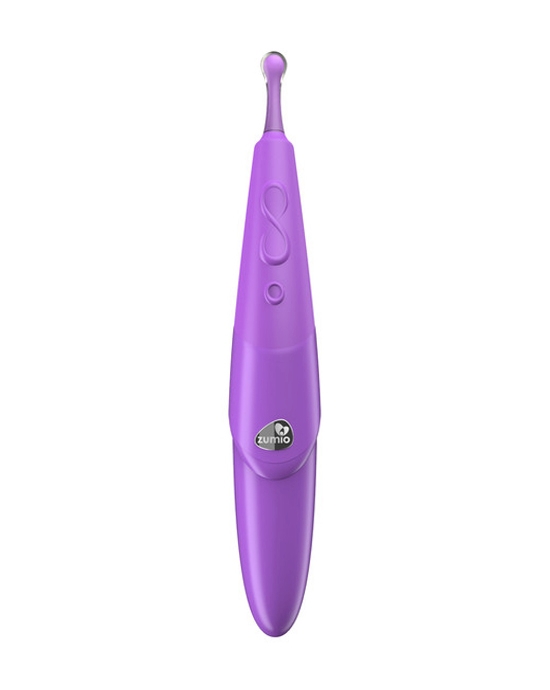 Zumio Caress$199.95Shop Now
Want more?
Adulttoymegastore is an online retailer of sex toys distributing across New Zealand, Australia and the USA. ATMS was opened in 2009 and is still proudly New Zealand owned and operated, with over 8,000 products from more than 45 brands to choose from! We take great provide in providing the best products to thousands of happy customers and have many benefits such as a loyalty programme, free samples with every order, and personalised notes.
Adulttoymegastore has a huge range of sex toys including vibrators, dildos and cock rings for every occasion! With fast, 100% discreet shipping, and price guarantee, ATMS has everything you need to make good sex, great!
For more product examples - shop all our
sex toys
here.