What are some of the coolest sex toys?
You want cool sex toys? I'll give you cool sex toys!
So, let's start by saying that sex toys in general are super cool. They are designed to give you more pleasure, help you to have more orgasms, help to encourage more exploration of your own body, and they can also help with a whole array of sexual difficulties that may hold you back from experiencing the full pleasure your body is capable of.
See what I mean? Totally cool! And, not just that, sex toy creators are really upping their game and making products that not only feel cool but look super cool too.
Here are some of (what I consider) the coolest sex toys on ATMS.
B-vibe Usb Rechargeable Rimming Plug
B-vibe knows that rimming is cool.
So, eating ass is hot shit right now. And it's obvious why. It feels reeeeeaaaaal good! But maybe you can't always find a partner that is down. No stress! The B-vibe USB Rechargeable Rimming Plug is an amazing silicone butt plug that features 5 rows of spinning beads inside the neck of the toy. These are designed to rotate and stimulate the sphincter muscles and the opening of your booty for a sensation that feels just like an actual rim job. Bliss!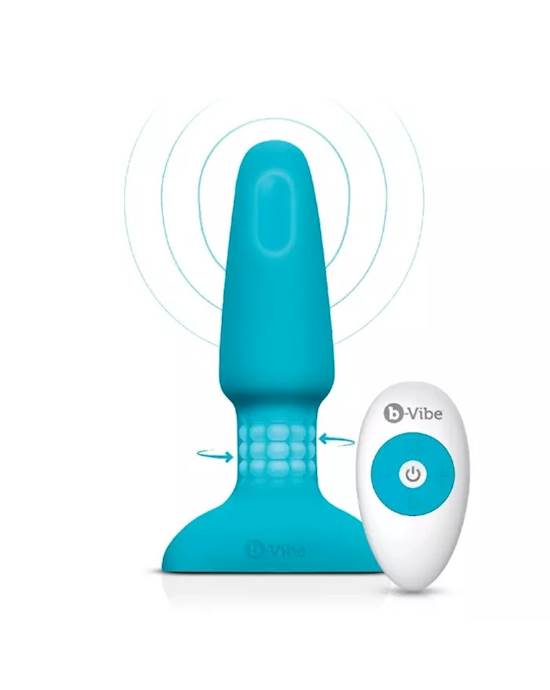 B-vibe Usb Rechargeable Rimming Plug$174.95Shop Now
Broad City Peg Like a Queen Strap-on Set
Broad City helped make pegging mainstream and that is cool as. Yasss Queen!
Strap-on dildos are already amazing items but what really sets the Peg Like a Queen Strap-on Set apart from the rest (other than being part of the amazing Broad City High Class Shit range) is that it is super easy to use. No need to worry about a bunch of straps and tightening and loosening things to get it to fit you comfortably. This strap-on is a super cute and super comfy pair of underwear that you can just slide on up and get down with. Plus, there is a wonderful pink silicone dildo for penetration and two pockets to add a bullet vibrator into for extra stimulation. Yes please!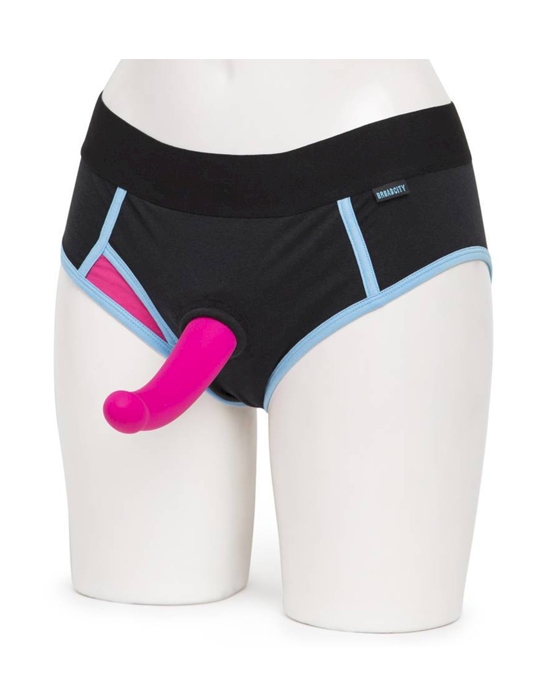 Broad City Peg Like A Queen Strap On Set$218.95Shop Now
Electrastim Flick Stimulator Pack
Electrastim turns you into an electric eel. Which is, by far, the coolest of the fish.
But, unlike an electric eel, this Electrastim Flick Stimulator Unit is designed to stimulate your nerve endings with tingles that feel like a deep vibratory massage, it is not designed to shock. And, that's why this range is so popular. The Electrastim Flick Stimulator includes the Flick Stimulator and 4 Uni-polar ElectraPads which turn your body in a sex toy. You can use this toy alone or you can add a partner into the mix for some serious fun.
While the ins and outs of electro play can be pretty complicated, the gist is this. You need to close the circuit to feel the stimulation. So, if there are two of you each wear an ElectraPad attached the stimulator, the connection closes when you touch and that point of contact is where the stimulation will occur as well as where the pad is located. So, if you touch hands, your hands will get the electro current, if you touch at the genitals… well, you can guess what happens.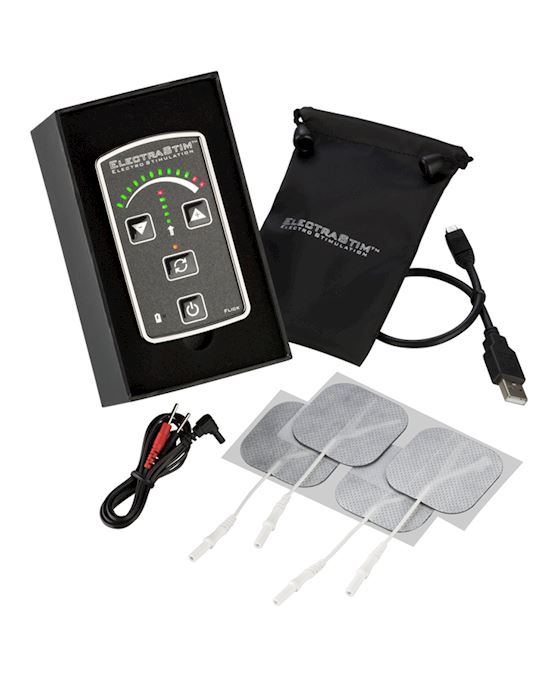 Electrastim Flick Stimulator Pack$183.95Shop Now
Firefly Glass Tapered Butt Plug
Ask anyone. Glow in the dark shizz is always cool.
And, this little glowing cutie isn't just a gorgeous glowing butt plug, its also made from glass which is one of the best sex toy materials you can get. The Firefly Glass Tapered Butt Plug is a tapered, slim-bodied plug that is easy to insert and will feel oh so good inside you. Glass is firm and heavy and will add some extra pressure inside the body which feels amazing! It's made from borosilicate glass that is hardened to ensure that it is super strong and isn't going to break or shatter. Glass is also non-porous and won't harbour any bacteria. So, it's a toy that will look cute, feel amazing, keep you safe and also glow out from between your booty cheeks.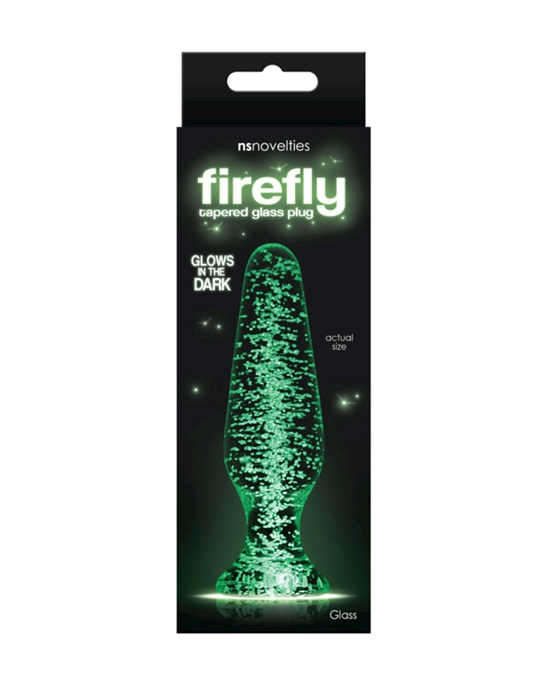 Firefly Glass Tapered Plug$31.95Shop Now
Fun Factory Cayona Vibrator
A fake clit to stimulate your real clit. Name a more iconic duo. I'll wait.
This mini vibrator has everything. A smooth silicone outer, soft flexible tip, perfect curves to stimulate the g-spot and a design that looks like a vulva with a beautiful engorged clitoris… that stimulates your clitoris! Ok, clitoris obsession aside, the Cayona is a gorgeous toy that is great for all levels of experience to internal vibrators. The shaft measures 4 inches of insertable length so it won't overwhelm even those with no vibrator experience. There are 6 vibration intensities and 6 vibration speeds to explore too so you can ramp it up or keep things chill.
Keith Haring Soft Tube Cup Masturbator by Tenga
You know that a sex toy that combines street art and masturbation is gonna be cool right?
Tenga make amazing penis masturbators and this fun little collab with street artist Keith Haring is as rad as it gets. This masturbator is made from super soft, lifelike material that feels pretty damn close to the real thing. The Keith Haring Soft Cup Tube is soft too so that you can squeeze it while you play to increase the pressure on your penis inside the tube. That tube is also full of textured nodules for all over stimulation while you stroke up and down. This toy looks as good as it feels!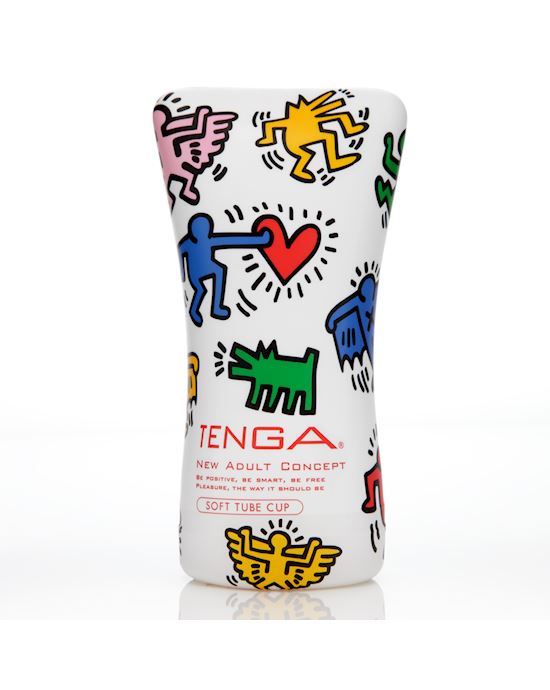 Keith Haring Soft Tube Cup$14.95Shop Now
Motorhead Ace of Spades 10 Function Bullet Vibrator
The only thing cooler than a vibrator is a Motorhead vibrator.
Because us bogans need love too! And this toy will show you it loves you over and over again. This Motorhead Ace of Spades Bullet looks badass and it feels it to. That hard, pinpoint tip is going to stimulate your clitoris with absolute precision. There are 3 speeds to explore and 7 different vibration patters too. Talk about packing a punch! Its waterproof too, which is lucky, because I get the feeling things are going to get wet with this one.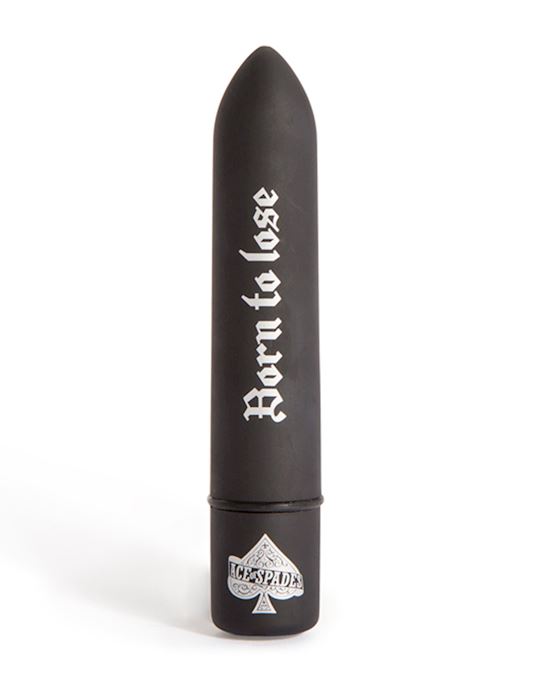 Motorhead Ace Of Spades 10 Function Bullet Vibrator$29.95Shop Now
Four Seasons Naked Duo Condoms
Because safe sex is always the coolest kind.
Condoms prevent the spread of STDs, stop you from getting pregnant and keep you and your partner safe while you play. Now, that's cool!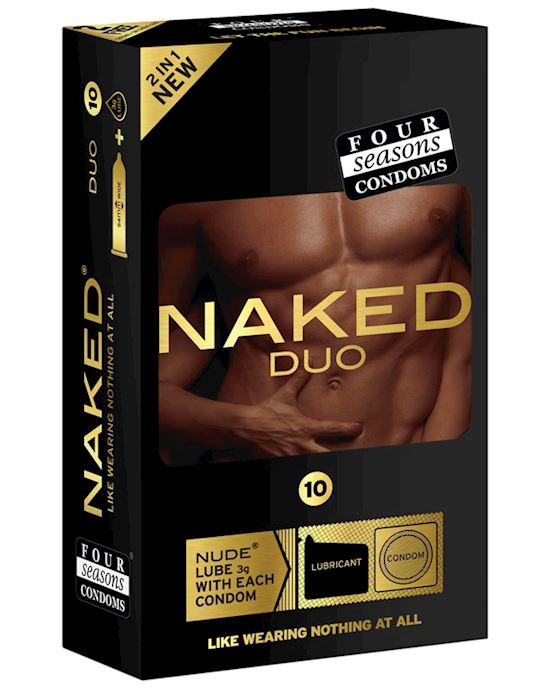 Four Seasons 10s Naked Duo$9.95Shop Now
Want More?
Adulttoymegastore is an online retailer of sex toys distributing across New Zealand, Australia and the USA. ATMS was opened in 2009 and is still proudly New Zealand owned and operated, with over 8,000 products from more than 45 brands to choose from! We take great provide in providing the best products to thousands of happy customers and have many benefits such as a loyalty programme, free samples with every order, and personalised notes.
Adulttoymegastore has a huge range of sex toys including vibrators, dildos and cock rings for every occasion! With fast, 100% discreet shipping, and price guarantee, ATMS has everything you need to make good sex, great.
For more product examples - shop all our
sex toys
here.