How to use the Satisfyer Pro 2.0 Next Generation (Step-by-Step)
How to use the Satisfyer Pro 2.0 (a step-by-step guide)
Everybody is talking about the Satisfyer Pro 2 Generation 2 – there are some amazing stories out there of folks reaching climax within seconds of using it. If you bought the Satisfyer Pro 2 Generation 2 and need some help to get to that magic O – here's how you do it.
The Satisfyer Pro 2 Gen 2 is not a vibrator. It's designed specifically to be used on your clitoris and emulates a sucking sensation through its air-pulse technology, though it's great for nipples too!
Here's how to use the Satisfyer Pro 2 Generation 2: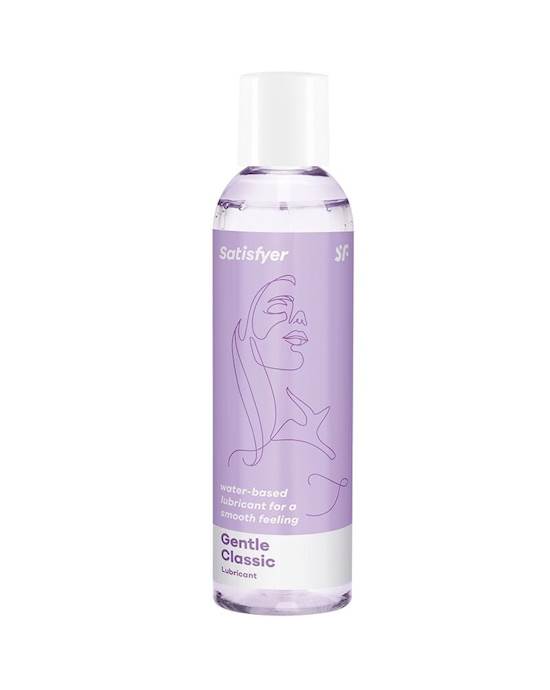 Satisfyer Women Lubricant Gentle Classic - 295ml$16.95Shop Now
Step 1: Relax!
Don't put too much pressure on yourself to have the wild experience others have had with the Satisfyer. Practice not only makes perfect – it's fun too! Hop in the bath or shower if you need to relax – the Satisfyer Pro Gen 2 is completely waterproof.
Step 2: Lube, lube and more lube
You need a lot of lube. Cover the soft silicone part around the head in lubricant before use, even if you're going to use it in the shower or bath. Lubricant will help with creating a seal around your clitoris, which is what enables you to enjoy the sucking sensation of the air-pulse technology.
The Satisfyer lubricant is designed specifically to be used with your Satisfyer toy, so if you don't have some on hand, this is definitely your best option. Otherwise, we recommend using a water-based lubricant.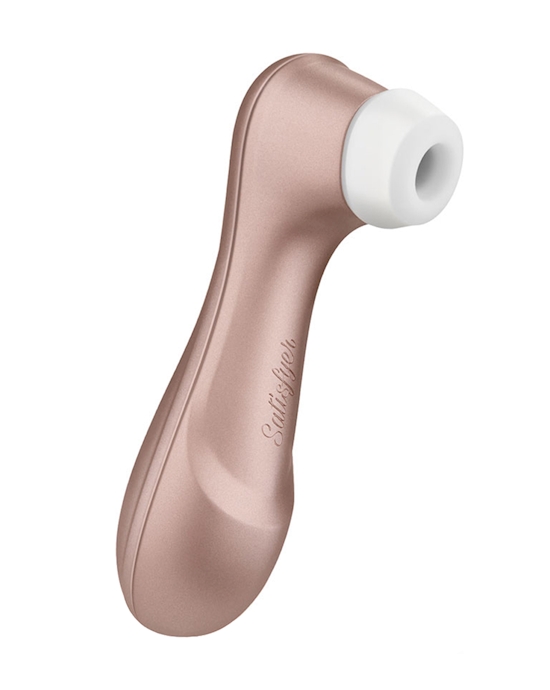 Satisfyer Pro 2 Generation 2$74.95Shop Now
Step 3: Find your clitoris
Make sure it's fully charged, then press the small button at the bottom of the Satisfyer Pro 2 Generation 2 and hold it down for two seconds to turn the toy on. The lowest level massage setting will be activated. Once you have found the correct position by holding the toy over your clitoris to form a seal, you won't need to move it again.
Unlike a vibrator or a wand, you need to find exactly the right position for the Satisfyer Pro 2 Generation 2 and that position is directly over your clitoris. Spread your labia apart to free your clitoris, use a make-up mirror if you need to. The head of the clitoris should be situated comfortably in the hollow opening on the Satisfyer head.
Step 4: The seal is everything!
You will know you're in the right spot when it forms a seal and is quiet, and for some it's completely silent when a correct seal is made. This all comes down to the size of your clitoris. Everyone will have a different fit. Rubbing it against your clitoris does not allow the seal to form around your clitoris – but you still might find that enjoyable so do what feels good.
Step 5: Find the level that works for you
This toy has 11 settings. You don't need to go straight onto maximum power for it to work. Start at the lower levels and build up if you want to. For some, orgasms can be achieved using the lower settings, while others may require the highest level to climax. We're all different, so do what feels right for you and enjoy!
If you don't find the Satisfyer tip suitable for your clitoris, consider purcahsing the Satisfyer Pro 2 climax tips. The two different sizes mean they could be a better fit for your unique body.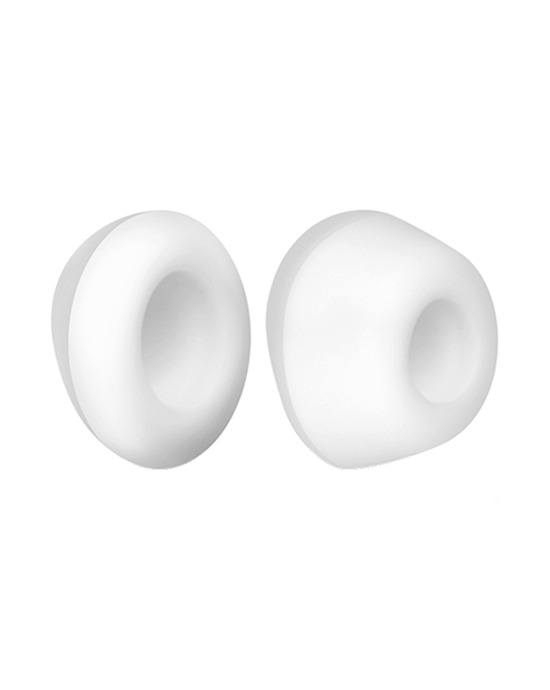 Satisfyer Pro 2 Generation 2 Climax Tips$19.95Shop Now
Ultimately, every body is different and everybody has their favourite toy. The Satisfyer Pro 2 Generation 2 is a specific sensation that some adore and that isn't quite right for others. Practice and enjoy and work out what works for you!
Haven't bought your Satisfyer Pro 2 Gen 2 yet? Purchase it here.
There are also plenty of other Satisfyer products that are sure to please!
Want to learn more about Satistyer?
Check out these articles by our sex toy experts:
Content disclaimer: The information in this article has been fact checked and reviewed for accuracy by Adulttoymegastore's team of content specialists and sexual wellness experts, including Sex Educator Emma Hewitt.
Adulttoymegastore does not provide medical advice, diagnosis, or treatment for illness. Any information published on this website, either by Adulttoymegastore of its authors, is not intended to be a substitute for medical advice, and you should not take any action before consulting with a medical professional.
Editor's note: This article was originally published on 15 August 2019 and was updated on 2 July 2021 for comprehensiveness.