The Difference Between Buzzy and Rumbly Vibrators
Buzzy Vibes vs Rumbly Vibes: What's Best?
Something you may have never noticed is whether the vibe you've been using is buzzy or rumbly. Knowing the difference between the two is a lot more important than you think. The most significant thing you want to consider when selecting any vibe is how well it's going to get you off! Found a vibe that has your favourite shape or colour, yet using it isn't as delicious as its design? It helps you reach orgasm, but sometimes leaves you feeling relatively numb? This is probably because the toy you're using sits on the buzzier side. So, to ensure you choose the perfect vibrator for you, let's identify the difference between the two.
Generally, people prefer rumbly vibes. Why? Because their vibrations go deeper, stimulating not just the clitoris or vagina, but instead manage to incorporate more nerve endings through its sensuous shaking. This is such a pleasurable difference because much of the clitoris is actually internal! Resulting in the body shaking, leg curling raunchy release we know and love as the female orgasm.
Shaking is a great way of identifying the difference. The clitoral stimulation that rumbly vibes provide more of sensuous shake. The rumbly motions is closer to the motion many woman use to pleasure their magic button. Like a circular pressing, two and fro, clitoral flicking motion. If you set a rumbly vibe free on a desk, it's likely to bust out into a sort of breakdance. This is great as many women can find direct stimulation overwhelming and would rather negotiate around the clitoral hood. Whilst on the other hand, or the same hand... That's a good idea actually, get each type of vibrator in either hand and feel the difference for yourself! Buzzy vibes are unlikely to move at all. They're usually just a pleasurable tip that sits on the clitoris and buzzes away like there's no tomorrow. If a vibrator is being used for vaginal penetration, then you might prefer a rumbly sex toy as the vibrations are more likely to spread throughout the entire shaft of the product. Therefore, stimulating more nerve endings within the vaginal walls.
However, not all sex toys will make a noticeable movement that helps you distinguish between the two. Therefore, sound is another factor to identify what sort of vibe you have. This article is really banging on buzzy vibes... Buzzy vibes aren't bad! Rumbly vibes are just generally better. Anyway, this comparison is going to further hurt the buzzy reputation. Buzzy vibes sound similar to some sort of frisky fly or mosquito... I'm sure these insect metaphors are turning you on like crazy... but at least the sound of that pesky mosquito might remind you to masturbate after you biff your pillow across the room. Rumbly vibes replicate more of a deeper, prouder buzz! Like the billowing chest of a wholesome bumblebee. All raunchy resemblances aside, buzzy vibes are higher pitched, rumbly vibes are lower pitched!
So, you know the difference, but how do you know what type of vibe you're purchasing? Inevitably, this part is going to generalise a bunch of toys. If I had the time to unpackage every vibe in existence, turn it on and label it, I would! Unfortunately, I can't spend all of my time orgasm testing. I have to do other things like go grocery shopping, pay taxes and hopefully get 8 hours of sleep.
Anyway, in an effort to maximise the likelihood of finding a buzzy or rumbly vibe, let's start generalising. Most battery-operated vibes will be buzzy. Why? I'm not sure, but rechargeable vibrators usually have better motors. Bullet vibrators are likely to be buzzy. They are smaller in size and are unlikely to produce that rumbly motion or sound. The size of bullet vibrators emphasises pinpoint pleasure, so naturally they're buzzy. Wand massagers are usually buzzy. Notice again, another vibe with a design that doesn't really allow much movement. Wand massagers are some of the most powerful vibrators around, you'll probably realise that they become buzzier as you up the vibration intensity.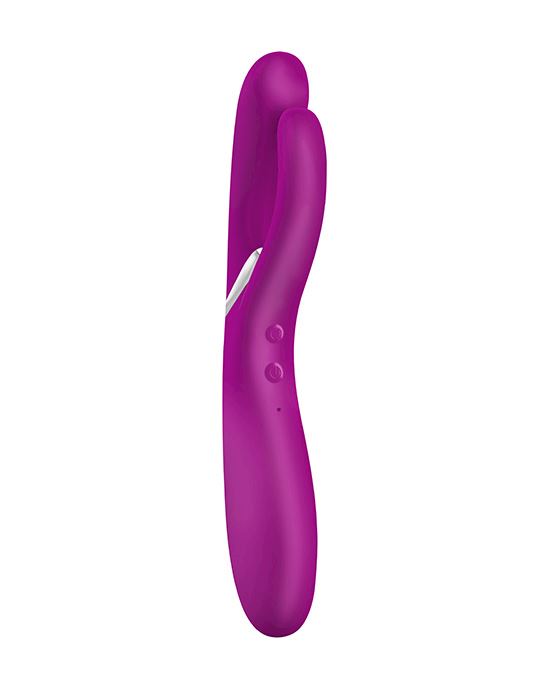 Ovo E6 Rechargeable Rabbit Vibrator$69.95Shop Now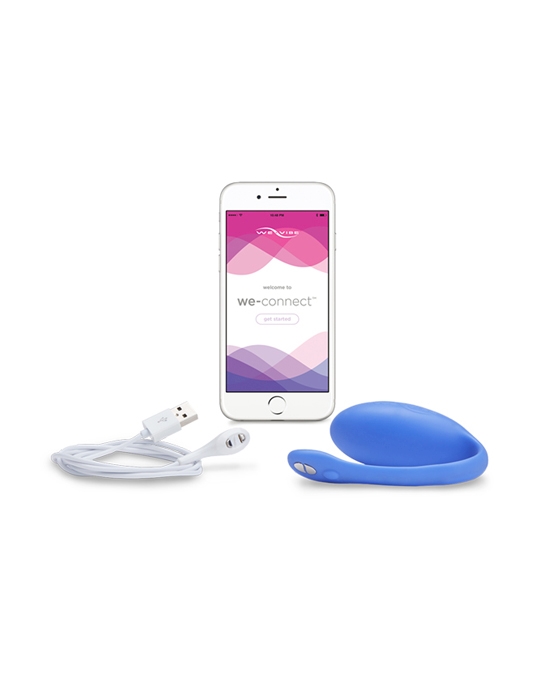 We-vibe Jive Vibrating Egg$179.95Shop Now
Rechargeable vibrators from Ovo are known to be rumbly. Take the Ovo E6 Rechargeable Rabbit or J2 Rechargeable Rabbit for example. If you watch their product video, you will see the rumbly motion described above. Another go to brand would be We-vibe. A super popular pick being this Jive Vibrating Egg. Love eggs with cords are likely to be rumbly! Let's not go through each brand and single out which specific products are rumbly and what isn't. The most important thing to do is read product descriptions thoroughly, watch product videos to identify the type of movement. If our website doesn't have videos, try a quick Google or YouTube search! Premium vibrator brands have realised that rumbly is better so here's a few brands that are worth checking out: Ovo, We-vibe, Crave, Je Joue and Lelo.
Remember
Ensure your sex life is body safe! Using a splash of lubricant with any vibrator can make things a lot more comfortable. Whether using the vibe for clitoral, internal or even perineum stimulation. Skin or tissue in and around our sweet spots is going to be delicate! Using water-based lubricant is recommended as it's a breeze to clean and will not harm or stain fabrics. Wet Stuff Gold is a popular pick!
Always discuss the use of any vibrator before introducing it into the bedroom. Make sure that both partners know exactly what the vibe is used for and how to use it. If there are multiple vibration, pulsation settings or patterns. Identify which ones you like the most and which ones are off limits. Not only does this encourage body safety, but helps unify partners. Especially as sex toys can stir insecurities around sexual performance. Discussion beforehand will make the entire experience more pleasurable, intimate and safe!
See Adulttoymegastore's range of vibrators online, including clitoral vibrators, g-spot vibrators, rabbit vibrators, remote control vibrators and even vibrating panties!
Read More: