Adulttoymegastore's Sex Toy Material Guide
Have you ever wondered what your sex toys are made of and which materials are best?
This guide will tell you everything you need to know about sex toy materials, which will help you to make the best possible choice when buying sex toys, because not all sex toy materials are created equal!
Why should I care about what my sex toys are made of?
When purchasing a sex toy, few people realise that safety should be one of the most important things to consider when making their selection.
It's not all about the size, vibration strength, and functions. There's also a wide variety of materials to take into consideration because unfortunately, not all materials are safe to put inside your body.
Materials are extremely important as what feels good for one person won't feel so hot for another, some people have allergies, and others are eager to avoid phthalates.
Whatever your reasons are for being interested in a certain sex toy material, or you had no idea the material was important, this guide will help you find the perfect material sex toy for you.
Chemical Composition
When purchasing sex toys, a lot of people assume that the materials in the product are completely body-safe.
Unfortunately, this isn't always the case as often cheaper brands have chemicals added to the product to change the feel and flexibility.
Even if a product is listed as a particular material, it is important to look beyond that at the chemical composition, as in some extreme cases some chemicals can cause itching, burning, rash and tissue damage to those who are extra sensitive.
One common chemical that you need to be way of is phthalates which are a class of chemical plasticizers that are frequently added to the plastics to increase their flexibility which results in a softer, squishier feel to the toy material.
Phthalates is a controversial issue amongst regulation agencies around the world as it has been linked to neurological and reproductive issues.
Unfortunately, no regulations have been put forward in the sex toy industry, making it vital to check materials before purchase.
PVC and rubber toys will often use phthalates to make them softer and more flexible.
Jelly is another toy material that is well-known for using phthalates as a softener. Jelly requires a lot of phthalates to create that soft, jelly-like feel and is considered a very unsafe sex toy material.
The Porosity
The porosity of a material describes how porous or absorbent a particular material is, which ultimately determines how hygienic the product is.
The more porous the material of a toy is, the more nooks and crannies there are for bacteria to hide, live and thrive in.
A non-porous toy has a smooth, impermeable surface, like stainless steel, and does not retain and harbour bacteria in its surface.
Many non-porous toys can be sterilized by boiling them in water or running them through the dishwasher, whereas porous toys cannot, so porous sex toys should always be used with a condom.
Silicone
Silicone is a non-porous compound similar to rubber in terms of its flexibility but silicone has a much softer and more like life feel that can warm quickly to body temperature and hold that temperature for an extensive period.
Silicone is also of much higher quality than rubber and is classified as one of the safest sex toy materials available.
Many companies are turning to silicone as their main material choice as it's easy to clean, feels fantastic and lasts a long time.
Quality silicone is 100% medical grade silicone, hypo-allergenic, non-porous, phthalate-free, hypoallergenic, and can be sterilized in temperatures up to 300 degrees Celsius.
The quality of silicone toys tends to be reflected in the price and they can be more expensive than other materials. However, with care, this type of toy can last you for a lifetime so it is worth paying a little extra.
The general rule of thumb when it comes to silicone products is not to use them with silicone lubricant as silicone bonds to silicone and it can result in sticky toys. However, if you are using a high-grade silicone toy, this shouldn't be an issue. If you aren't sure about the quality of your silicone toy, stick to water-based or oil-based lubricant to be safe.
Silicone Sex Toy Qualities:
Compatible with: Water-based lubricants & oil-based lubricants
Feel: Smooth and beautifully shaped
Smell: Odourless
Taste: Tasteless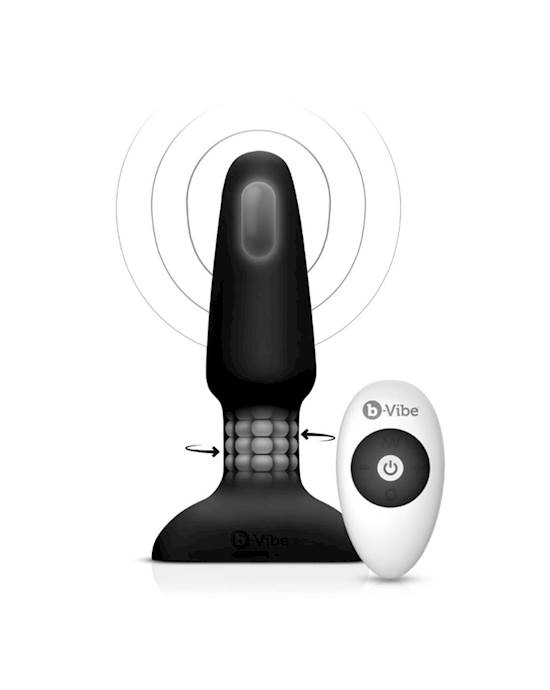 B-vibe Usb Rechargeable Rimming Plug$174.95Shop Now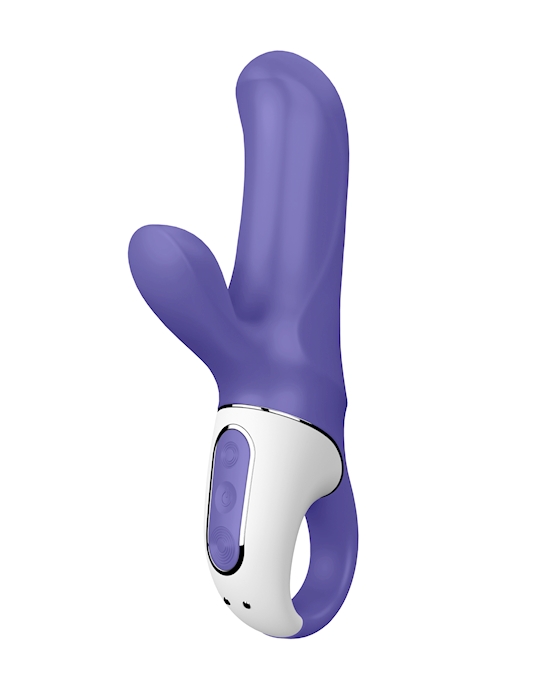 Satisfyer Vibes Magic Bunny$79.95Shop Now
ABS Plastic
ABS (Acrylonitrile Butadiene Styrene) is a non-porous hard plastic is used by a lot of manufacturers to create quality vibrators and massagers as it can transfer vibrations extremely well and allows clear direct stimulation.
ABS plastic is phthalates free and is extremely hygienic as it can easily be cleaned with soap and water. ABS may sometimes grab the skin, so often is given a smooth rubber-based or polyurethane coating which is then referred to as having a 'velvet touch'.
ABS Plastic Sex Toy Qualities:
Compatible with: All lubricant types
Feel: Smooth, hard and strong
Smell: Odourless
Taste: Tasteless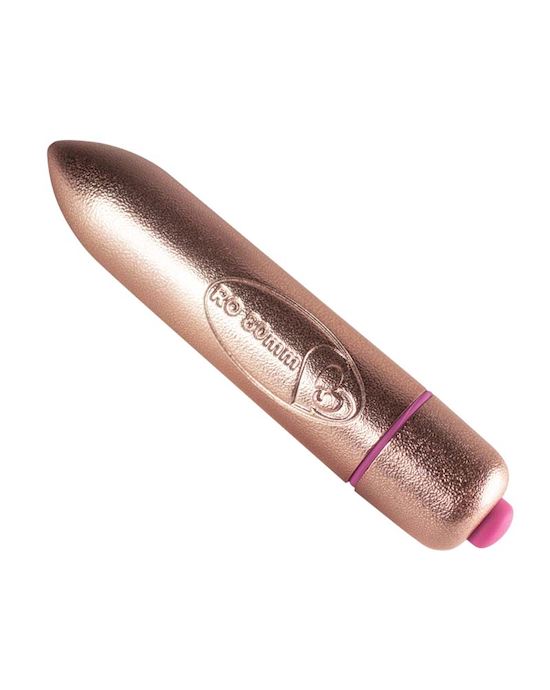 7 Speed Ro-80mm Precious Passion$24.95Shop Now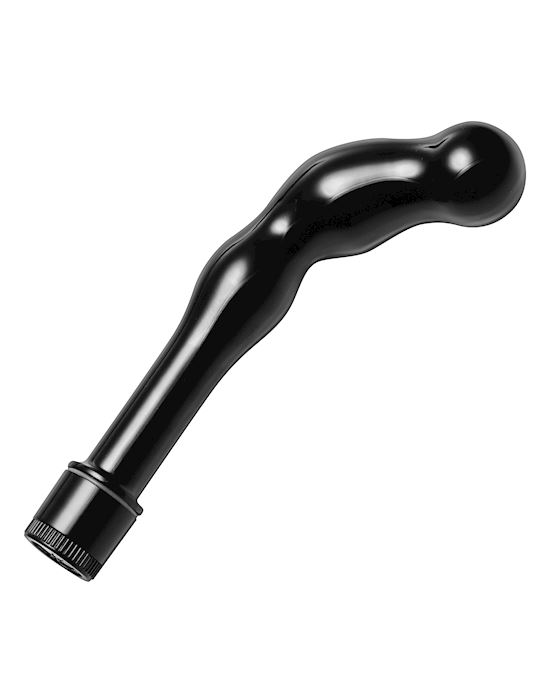 Ergo P-spot Vibrating Massager$31.95Shop Now
Glass
Glass sex toys are becoming increasingly popular due to their versatility and beautiful appearance.
The majority of glass toys are made of borosilicate glass, which is inflexible, non-porous, and can be easily sterilized.
Glass holds temperature extremely well making glass products awesome for temperature play. Either heat it or cool it down depending on your personal preference and your pleasure will be enhanced in seconds!
Borosilicate glass is also less dense than regular glass so is more resistant to breaking or shattering so will not shatter, chip or splinter if dropped.
Glass is a breeze to clean, either use soap with hot water or pop it through the dishwasher for an easy clean!
Glass Sex Toy Qualities:
Compatible with: All lubricant types
Feel: Smooth and rigid
Smell: Odourless
Taste: Tasteless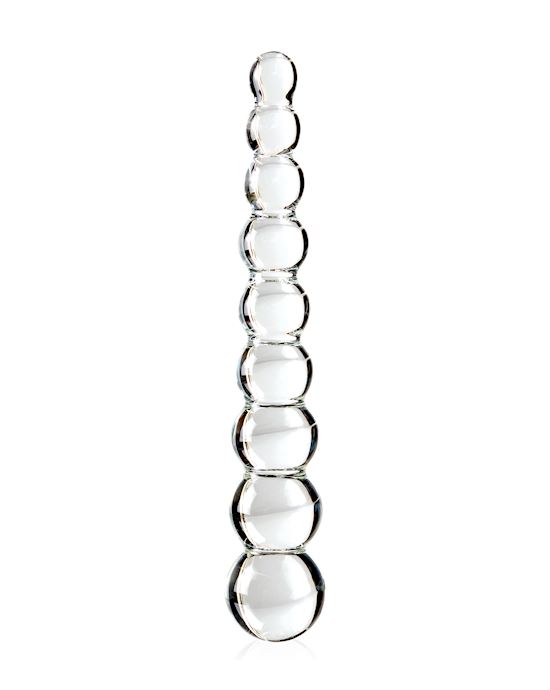 Icicles No. 2$58.95Shop Now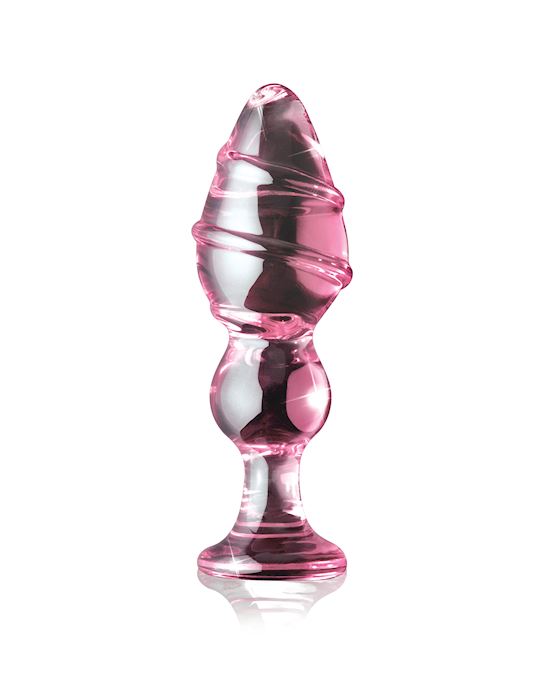 Icicles No 27$80.95Shop Now
PVC Plastic
PVC as a toy material is a soft, rubbery material frequently made using a combination of Polyvinyl Chloride or polyurethane and several other chemicals.
It has no standardized list of ingredients and the cheaper products are known to contain phthalates and other risky chemicals as the addition of these plasticizers make the toy softer and more flexible.
PVC is a fairly porous material so after use will need to be cleaned thoroughly with warm water and toy cleaner, to ensure hygiene. This is another material that should be disposed of after about 9 months.
PVC Sex Toy Qualities:
Compatible with: All lubricant types
Feel: Smooth, soft and flexible
Smell: Slight plastic smell
Taste: Slight chemical taste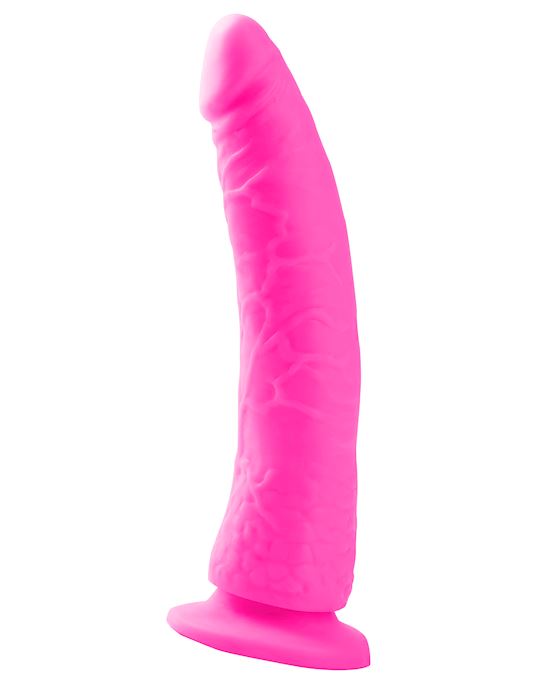 Neon Slim 7 Inch Suction Cup Dildo$30.95Shop Now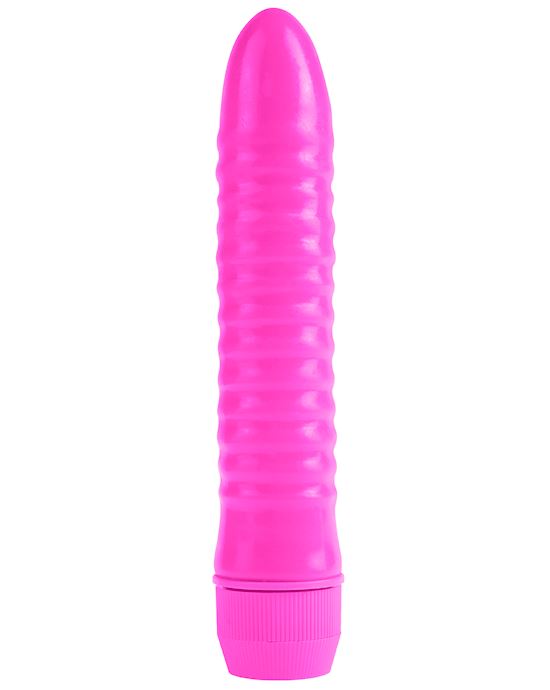 Neon Ribbed Rocket$24.95Shop Now
TPE (Thermoplastic Elastomer) & TPR (Thermoplastic Elastomer)
TPE & TPR both belong to the family of Thermoplastic Elastomers and there are only a few differences between the two. For this reason, the two terms tend to be used interchangeably in relations to sex toys.
Many life-like feel toys are made of these materials, such as male masturbators. That is because these are incredibly soft and realistic materials. They are non-toxic, latex-free and retain heat well.
TPR & TPE are also some of the cheapest materials for manufacturing sex toys and can be shaped and coloured to almost any form making this a popular choice for vibrators, dildos and masturbators.
The issue with this type of material is that it is porous and can harbour bacteria. That means that you should only hold onto TPR & TPE toys for a maximum of 9 months before replacing them.
Simply clean with warm water, do not use soap, and allow time for it to dry completely before storing. To keep the toy soft sprinkle with a small amount of corn starch and shake off the excess.
TPE & TPR Sex Toy Qualities:
Compatible with: Water-based lubricant only
Feel: Smooth, skin-like and flexible
Smell: Odourless
Taste: Slight chemical taste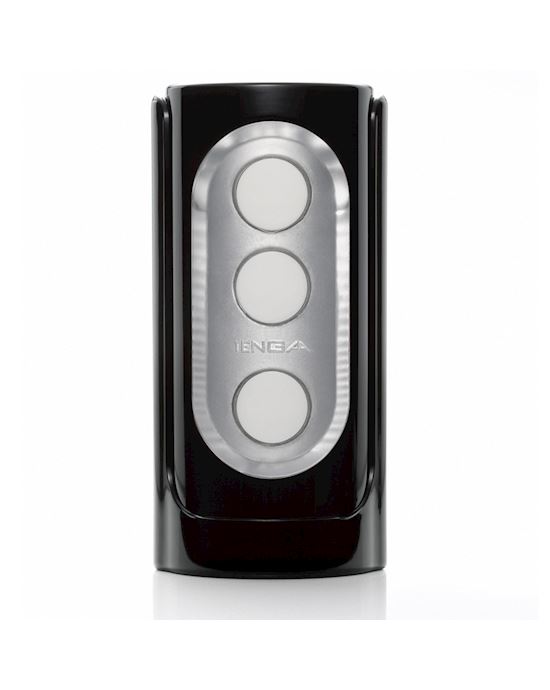 Tenga Flip Hole Masturbator$139.95Shop Now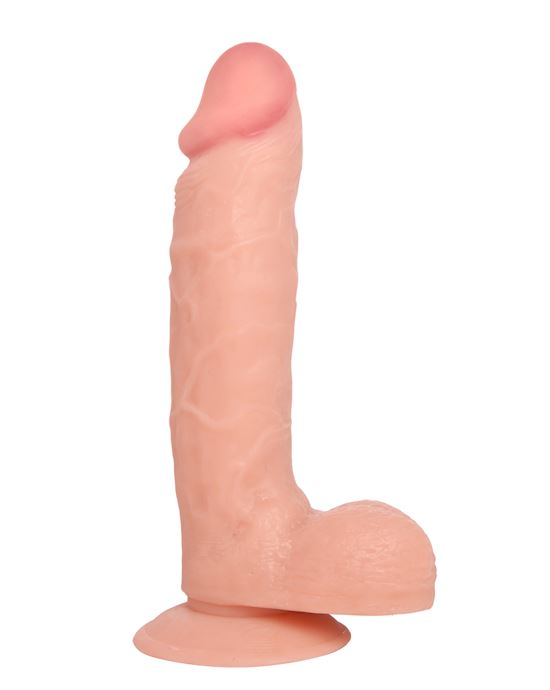 Raging Cockstars Buffed Out Billy 7.5 Inch Realistic Dildo$54.95Shop Now
Always go for quality
High quality sex toys are the safest to use, but with quality comes cost and we realise not everyone is willing to spend large amounts of money on sex toys.
If you do opt for a cheaper sex toy, we recommend using a condom with it, and that you thoroughly clean the toy before and after use. We also recommend replacing these toys more frequently as the material is likely to degrade over time and become porous.
If you're ever unsure of what one of our sex toys are made of, please get in touch with our customer service team and we'll happily help you out!
For more product examples - shop all our
sex toys
here.