Top Five Reasons to Try a Penis Plug
Five Good Reasons to Try a Penis Plug
Although they may look a little scary, penis plugs, also known as urethral sounds, are a popular tool for sexual experimentation and arousal, and are helping both men and couples to reach new levels of sexual pleasure.
Feeling a little sceptical? Here are our top five reasons to give one a try.
Super Sensitive
If you are a fan of arousal and pleasure then chances are you will be a big fan of penis plugs! Penis plugs tantalise the nerve endings on the inside of the shaft, especially those that sit just behind the head of the penis, providing intense stimulation and heightened sensitivity.
Combined with masturbation this creates an intensely powerful orgasm that will often last considerably longer than those brought about by your hand alone. To really increase your orgasmic pleasure, try removing the plug from your penis at the point of ejaculation and let her blow!
There are also plugs available that are designed specifically to hit all those nerves the length of the shaft. Check out the ribbed, humped and balled selection on offer in our Penis Urethral Play section.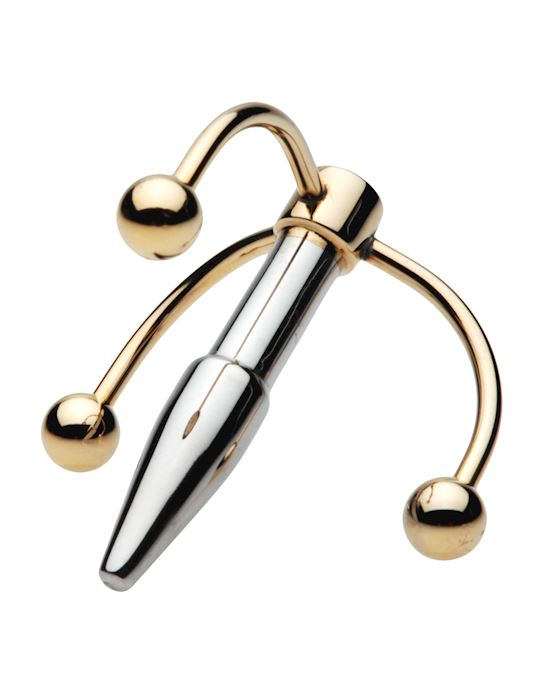 Golden Claw Head Urethral Plug$99.95Shop Now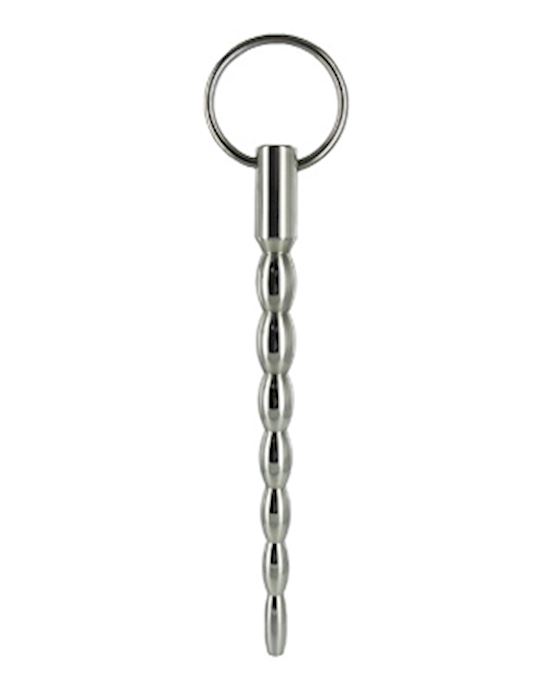 Mortal Coil Sound$153.95Shop Now
Couple's Play
Penis plugs don't necessarily mean it's just you, your hand and your plug tonight, but can also be included as an intensely gratifying part of couples play. As the plug touches the sensitive walls of your shaft and squeezes those tiny nerve endings even the gentlest of touches will have you edging closer to climax.
Be it a stroke, a kiss, a lick or a suck you will be clinging to the edge of your seat. Thru-hole plugs have a hallow tube down the middle and are a great choice for most couples activities as they allow ejaculation whilst the plug is still inside you.
Bling Bling Baby
Wanna add a little bling to your thing? There's nothing more picturesque than a penis with a pretty little plug (or a pretty big plug for those with a bit of experience). With a plug inside ya you can have all the fun and sex appeal of a Prince Albert piercing without adding another hole to your member. If you really want to look as good as you feel give a jewelled one a go! What would look classier than a blue sparkler peeking out from your cock?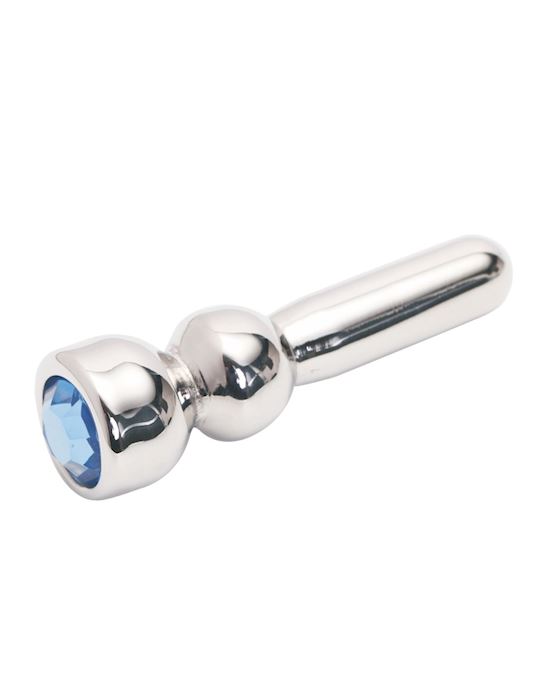 Jewels Penis Plug 609$24.95Shop Now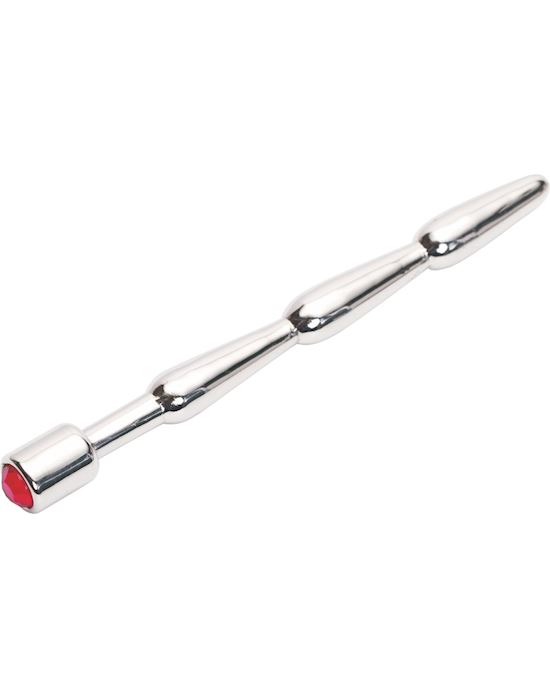 Red Tipped Penis Plug$19.95Shop Now
Harden Up
It's not only those orgasmic sensations created by the plug that will get you instantly hard but the plug itself is a magic little tool for keeping you harder for longer. Metal is the most common, and definitely the most popular, material for plugs and of course the hardest. It will literally have your pole looking like, well, a pole. Not only will you be hard as a rock but if you are wearing a solid plug then you can also go for longer as the plug will restrict your ejaculation.
Submit Already
For many, especially those that like to incorporate a little bit of BDSM into their playtime, the excitement associated with being penetrated is a key reason for trying out a penis plug.
Whether incorporated into a submissive sex role, or as a part of a medical role play, the insertion and penetration of the plug into the penis can be extremely arousing whether you are playing alone or with a partner. The restrictions of ejaculation imposed by the solid penis plugs are also a draw for those wanting to remain in a submissive role.
Quick note on safety and hygiene
There is need for a few precautions when using these products, especially for first timers. Make sure to thoroughly clean and sterilize the plug before use with boiling water and use a quality sterile lubricant for insertion.
Also be aware of size and shape. It is best for beginners to choose a thin plug with a rounded tip as this is the easiest to insert. Relax and allow the plug to slide deeper into your urethra and get used to the experience. Never force it, in or out, as this can cause more harm than good.
Tried one already? Let us know why you love them in the comments section below!