Top Tips for Buying Lingerie Online
Buying lingerie online can be tough, especially with so much choice, but with these 5 tips you will find your perfect piece in no time...
All ladies love lingerie . The right set or piece not only makes us look sexy, but makes us FEEL super sexy and powerful too, that's why it can be so hard to find the perfect set. The fit, style, colours, you name it, we have thought it. Lingerie tells a lot about a woman, especially her character, taste and the purpose for which she has chosen the particular piece.
And nowadays there is a crazy amount of lingerie available, especially online and it can be extremely hard to choose the right piece and get it right. There are teddies, baby doll dresses, chemises, bra and panties, corsets, there is just so much choice!
But don't despair when buying lingerie online, it may seem a daunting task but with a bit of help everyone can be flattered by the right cut and colours. Try our 5 tips for buying lingerie and we guarantee you will find your perfect piece.
Know your body type
As you aren't able to try the lingerie on first, it is important to have a good idea on what different styles suit your body shape. Everyone should have a fair idea of what suits and what they feel their best in whether it's skimpy, short, low cut, backless, sleeveless etc. It doesn't matter whether you are pear-shaped, lean, petite, busty, plus sized or muscly, there will be something that suits your body type. Ultimately, when identifying your body type, it's best to consider what you look and feel best in when wearing regular clothes. Think to yourself do you like wearing clothes that clinch in at the waist? low cut tops? tight jeans? Remember lingerie comes in many styles so it is easy to find lingerie that mimics every day clothes you wear. It's all about hugging your body in the right places and letting the fabric drape off you in all the right places so that you feel sexy and confident.
Keep in mind though that a certain body type does not restrict you to certain styles of lingerie, some people can pull almost anything off! And really, it's what you feel comfortable in - screw everyone else!
Focus on your favourite body parts
You want to feel sexy and confident in lingerie so it's best to focus on the parts of your body that you love and love to show off. Most, if not all women have insecurities and instead of beating yourself up over aspects of your physique, find ways to work around it. If you love your butt, find lingerie that emphasis your butt - try going for a corset set which bares the booty. If you love your long legs, opt for a teddy , which will expose your legs from top to bottom. And if you love your boobs and legs but hate your stomach, a baby doll dress could be the way to go! Lingerie doesn't need to be ultra-skimpy, even a long nightgown can be super-sexy if it is sheer and clings in at the right places.
Get the right colour
The good thing about lingerie is that most colours and patterns are available. Whether you are into dark colours to be seductive and sexy, light colours to be sensual and romantic, or bright colour to be playful and confident, there is a whole array of colours and tones ready and waiting for you. Patterns are great also, for example camo will help to bring out the bad bitch you really are, leopard print will get things extra frisky, and lace will make your man wild with temptation.
Colours and patterns play an important role in what your piece of lingerie represents, so not only should you go for a colour that you love and best suits your colouring, make sure you choose one that will suit your personality and fit into your bedroom antics. I mean if you're going to get extra freaky, I wouldn't be walking into that room in a light pink lace number, I would be going for black studs, leather and something a bit more bondage ! REOW.
Is it easy to remove?
Trying to take off complicated garments in the heat of the moment can be a serious mood killer, especially if you find yourself saying "How do I take this off?!". Lingerie can come with buckles, snaps, zips, ties, and a whole lot more to make the removal process that much harder. So, try and keep it simple. You want to look like a smooth mover when undressing, you don't want to look like a fumbling fool. Undressing in front of your partner can be incredibly sexy so being able to remove your lingerie yourself is pretty important!
Check the size guide!!
The downside of buying online is that you aren't able to try the lingerie on first before purchasing. We all know sizing can vary, some smalls may be more like an extra-small or mediums may be more like a large. This is why it's important to check the size guide at the bottom of the product page to see the measurements. Measurements do not lie and you can easily measure yourself from home.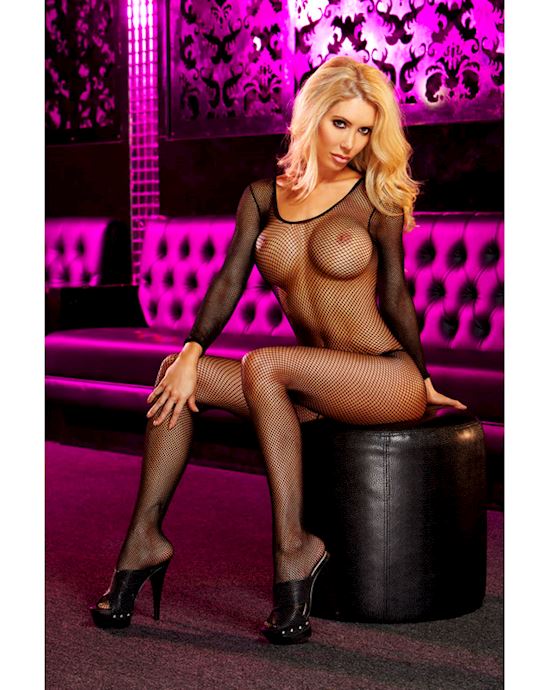 Crothcless Fishnet Bodystocking$36.95Shop Now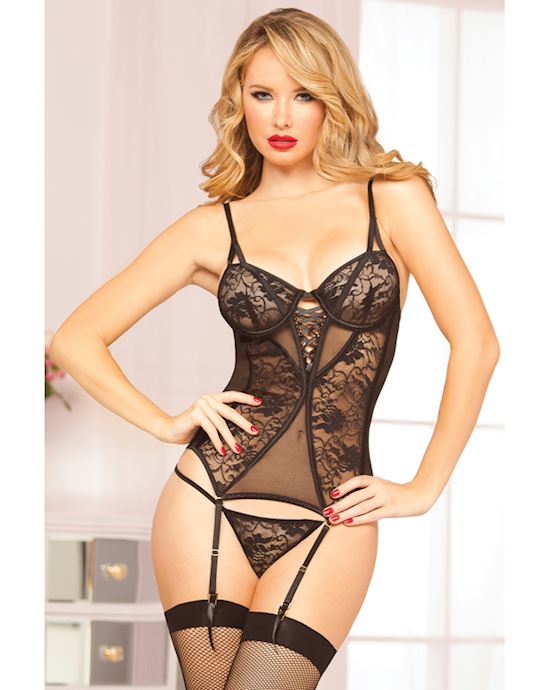 In A Bind Bustier Set$53.95Shop Now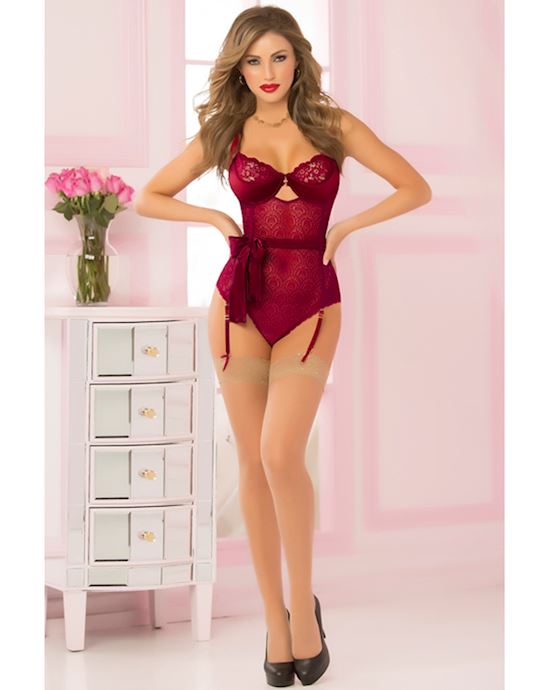 Savoir Faire Teddy Set$36.95Shop Now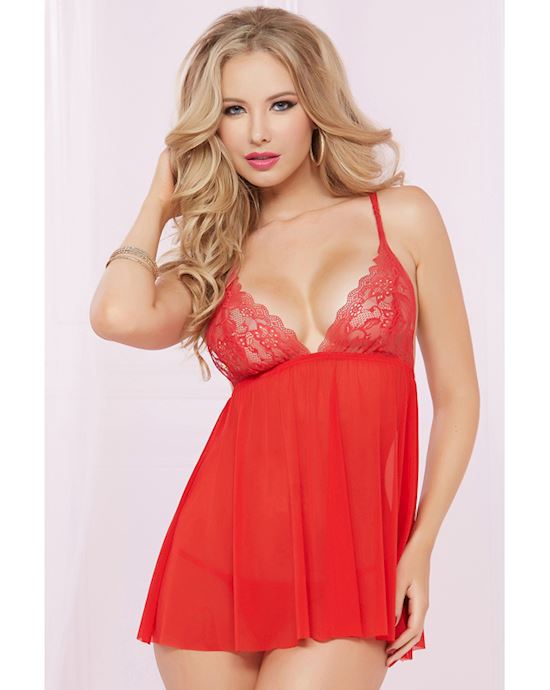 Lace & Mesh Babydoll & Thong Set$43.95Shop Now