The Womanizer Rundown: Which is best?
A clitoral toy so amazing that even the Queen of Pop, Miss Britney Spears herself, wrote a song about it. Crap name, crap look, amazing toy! But which one is best? Let's find out!
Pretty please don't be put off by the name (or the look), because the Womanizer range is actually a freaking amazing collection of suction toys that guarantee an orgasm. Bold call, yes. But a bold toy that has so far for me, done exactly as promised.
The Womanizer range uses what they call PleasureAir Technology which pulses and lightly vibrates to create a suction effect and stimulate the clitoris. This will provide a sensation like no other toy can offer. Even the other products working towards the same effect so far fail to reach this same level of intensity. That makes this is a great product for females that struggle to orgasm through clitoral stimulation with fingers, tongues or even other clitoral toys.
The Look
Let's start here because sometimes it can super fun to judge things by their covers, especially sex toys. However, in the case of the Womanizer range I seriously suggest you don't. Let's be honest, the look is not great but they have made a few improvements. The Womanizer 100 and Womanizer Pro ranges are hyper feminine, using crystal buttons and floral pink prints. Come on, just because I have a clitoris doesn't mean that I need my toys to be pink or flowery! They tried to cater to this with the introduction of the Pro. Ooohhhhh skulls and leopard print. Unfortunately, they still manage to make them look completely tacky - and this is coming from someone who adores leopard print and wears it most days (like right now). I think the main issue is that they look cheap and for a luxury toy (these babies are expensive!) you just expect more. But they are getting there. The new Womanizer WP40 is simplified, streamlined and actually looks pretty damn sweet. Subtlety is key Womanizer.
Power
Let's start off by saying that all Womanizers are strong. Placed against your finger, the suction and pressure waves feels like nothing, but once these babies are locked and loaded around your clitoris... holy shit. Even the lowest level on the W100 was enough to get me off the first time round and I am still not up to the top level. Because of this, the Pro has more intensity levels but they went for both a lower level and a much higher level than the W100 to suit more women which is pretty awesome but I just don't need those higher levels at all. The WP40 also has 8 intensity levels but they are much less intense than the Pro which is perfect for me! It means that I can happily move around up and down the levels without it becoming too intense and feeling like it is trying to rip the orgasm from my clitoris. Let me enjoy this!
For most women, this range will provide a direct, intense orgasm. It's near impossible for partnered use and as it brings about orgasm so soon, for most users it isn't really a toy for prolonged, aroused playtime. However, I found the WP40 is actually pretty damn good for this. The first few levels can be great for arousal and not taking you over the edge too quick meaning that you could incorporate this toy into solo or partnered foreplay rather than always using it as the main event.
Buttons
For me, using the Womanizer range was the first time I ever fully grasped the importance of button placement on a toy as they can totally make or break your experience with it. The W100 has a simple on/off button which is pretty straightforward but then they got a bit excited and stuck on a big tacky crystal as the control for the 6 intensity levels. Not only did it look crappy but the button also seemed a bit loose and took a bit of an effort to move through to the next level too. As well as this, one button means that I cannot move up and down intensities but need to scroll up through all of them before going back down to one. As the intensity of this toy is so strong, that can be a real nuisance as if you go too high you will need to likely remove the toy and start the whole play process from scratch.
The Pro finally introduced up/ down level buttons yay!! And in a nice flat silver so that you control it without a fuss. For some reason, they left the freaking diamond though, and sharpened it! So, I really hope you feel like getting stabbed when you go to turn the thing on or off. The buttons on the Pro have also been moved to the back of the toy. Personally, I hate this. It is now harder to find the right button and I can't control it with my thumb so I end up generally picking an intensity level and sticking with it, which is fine, it still works, it's just a bit boring.
The WP40 gets it so right and I think this is a key part of why I like this version so much... No crystal! Crystal is gone. Emma is happy again. The buttons are on the front of the product again, there are nice simple up/ down buttons to change the levels and a plain on/off button. Plus, a bad-ass sneaky feature. Holding down the on/off button will turn it off but if you just press it without holding it down then it will take you back to level one. This is a totally essential feature for the Womanizer range as these toys create such sensitivity on the clitoris that for many women, myself included, they cannot ride out the orgasm with the toys still in use as the intensity is wayyy too much. By being able to drop straight back to level one without having to ride through all the levels means that some of these women will now be able to drop to this and enjoy that orgasm for a bit longer without having to remove the toy completely.
Which is best??
My gripe with Womanizer is the price of these products does just not match the quality. I love all of these toys and I will happily still use any one from this range but until the WP40 came onto the market, the look, design and quality of the toy just didn't match the price tag. Also, they are loud! All three of them, especially when they are not suctioned on to the skin. But for most people the intensity of the product will be enough for this to be ignored. Maybe not by your housemates though!!
So, which would I pick? That's easy. The WP40 without any contest. It is attractive to look at, powerful enough to get me off quick without overdoing it, multi-use as the lower levels can be used for prolonged play, the price matches the product and no damn crystal! Oh, it;s also waterproof which is fun too. It's only downfall, no storage case like the original and the fact that it chugs along like a choo choo train. But this train is going to pleasure town amiright?!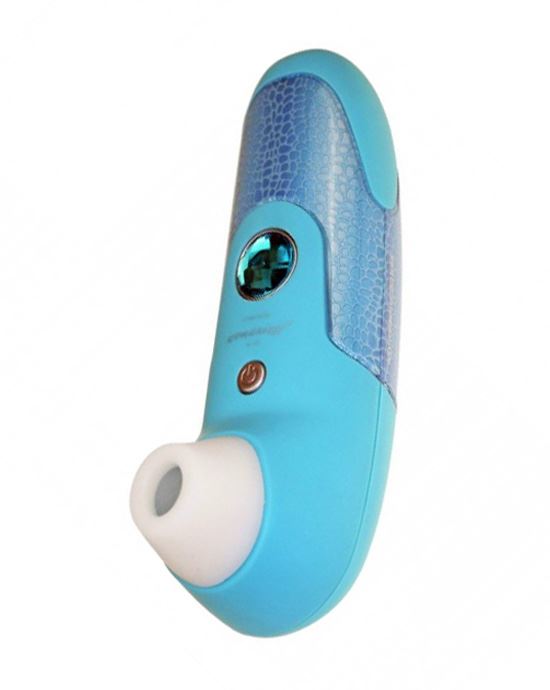 Womanizer Clitoral Stimulator$209.95Shop Now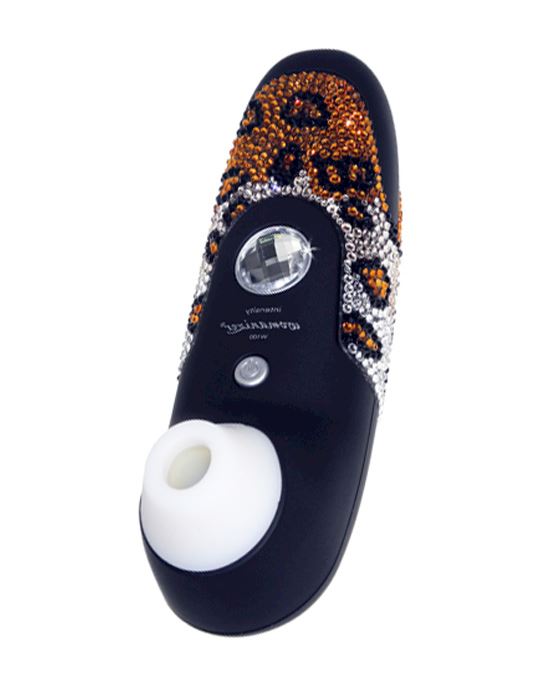 Womanizer Limited Swarovski Edition$349.95Shop Now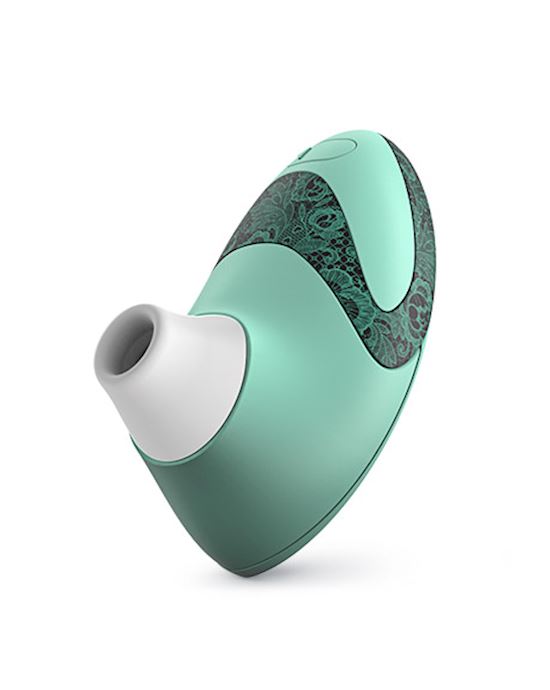 Womanizer Pro$219.95Shop Now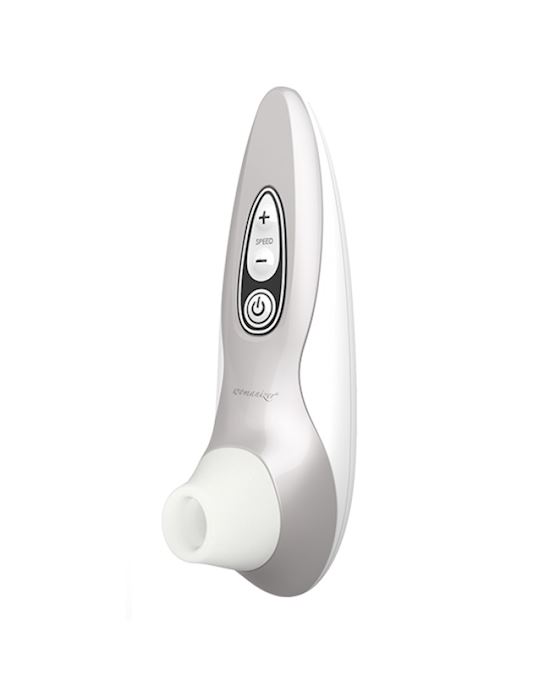 Womanizer Pro 40 Clitoral Vibrator$139.95Shop Now