Common but harmful misconceptions and myths about BDSM
During my final year in uni, I conceptualized an art series that portrayed BDSM in a way that was romantic (but still horny) but most importantly, the subjects in the pieces looked like they were actually enjoying being tied up. Unfortunately, during critiques comprised of my peers and lecturers, their reactions to my concept weren't so great. The "critique" I got that infuriated me the most was "BDSM is just a gateway to abusive relationships".
I was so mad at the implication that I was promoting abusive relationships (especially when I had been in a couple myself) and it just fuelled my desire to debunk harmful misconceptions of BDSM even more.
There is a reason why most people would see BDSM in a harmful light and think that is the way it is. Mainstream media and pornography often depict BDSM as this dark, mysterious, underground, and sometimes even dangerous activity, and only freaks, perverts and "damaged" people participate in it. This is why I crap on Fifty Shades of Grey a lot in my previous articles because it is a popular piece of fiction that has popularized this harmful notion to mainstream audiences.
First of all, what is BDSM?
BDSM is an acronym that stands for Bondage, Dominance, Discipline, Submission, Sadism and Masochism. As the name suggests, it is not just one thing, it encompasses so many acts, fetishes, and mentalities. Activities could range from the widely known dominant/submissive relationship, roleplay, wax play, bondage, impact play and so much more.
Ultimately, BDSM is enjoyed by a large community that is diverse in terms of race, a/sexual orientation, gender, class, and age. They may enjoy BDSM as a lifestyle, as a casual bedroom-only thing, or as something that is part of who they are.
With that in mind, let's dive into some common but harmful misconceptions and myths about BDSM and break them all down!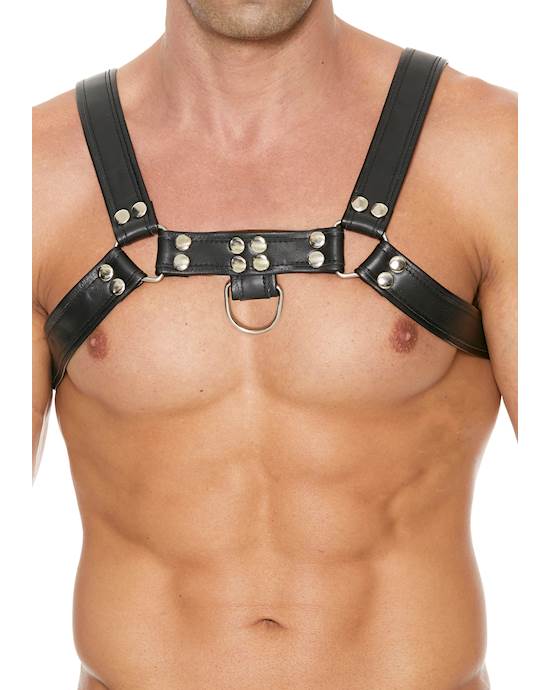 Chest Bulldog Harness$173.95Shop Now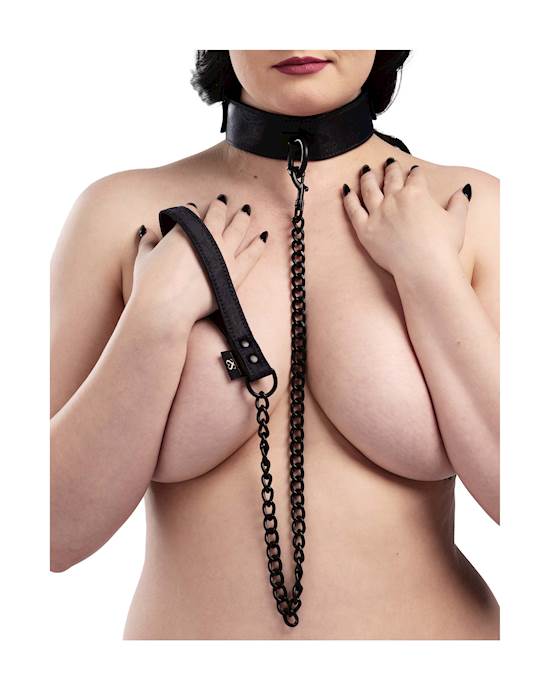 Bound Luxury Collar With Leash $27.95Shop Now
Myth no.1: BDSM is a gateway to an abusive relationship
I cannot emphasize enough that any good and healthy relationship, whether it is in a BDSM context or not, must have clear, thorough, and explicit communication, transparency, trust, consent, and mutual respect for one another. Kayna Cassard, sex therapist and founder of Intuitive Sensuality, tells Elite Daily "BDSM emphasizes consensual play and teaches us tools to communicate our erotic and sexual needs more effectively". So, while some activities, like the ones mentioned above, can appear violent, it is something that the involved parties have discussed prior and agreed upon.
Unfortunately, like any other community, there are some bad players out there who deliberately use BDSM to manipulate, exploit, overpower and abuse others. This is why it's so important, whether you are starting out or an experienced veteran, that you watch for the signs of abuse in a BDSM setting. This can range from things such as ignoring safe words, withholding communication, and pressuring you into things you do not want to do. All of these are huge no-nos in BDSM practice.
No matter what kind of relationship you're in, all relationships must have clear communication, mutual respect, and trust.
Myth no.2: BDSM attracts traumatized people
This is another common myth about BDSM that has been popularized in mainstream media, and one that many in the BDSM community take issue with. It implies that people who have a history of trauma and abuse are not capable of forming healthy sexual relationships or making informed decisions relating to their sexuality. In other words, we are labelled as broken, damaged and having no sexual autonomy.
Sex researchers Phillip L. Hammack and Sam D. Hughes conducted an international study on BDSM, kink, and sex in 2020, published in the Journal of Sex Research . They found that 72% of 260 study subjects were into BDSM due to personality, personal taste, and role exploration.
A 2013 study by Andreas Wismeijer & Marcel van Assen, published in the Journal of Sexual Medicine, found that BDSM practitioners were "less neurotic, more extraverted, more open to new experiences, more conscientious, less rejection sensitive, had higher subjective well-being, yet were less agreeable". We need to remember that people with a history of trauma exist in all communities, and the BDSM community is no different. For those who had experienced trauma, studies have shown that engaging in BDSM is cathartic and according to Hughes & Hammack, helps them "heal by reclaiming power within a dynamic".
Professional dominatrix Mistress Couple told the Daily Beast that for her, "engaging in bondage scenes with partners who I can trust has allowed me to revisit the emotions about what happened to me but change the outcome so that I have positive associations with bondage rather than traumatic associations". There is no such thing as a "typical kinkster" – BDSM is for everyone. Yes, there are kinky people with a history of trauma and abuse, myself included, but there are also kinky people out there who like pineapple on pizza, who have degrees and regular day jobs and so on. At the end of the day, BDSM is enjoyed by people from all walks of life.
Myth no.3: BDSM is misogynistic and not feminist
Whoever says this has obviously never seen a female dominatrix in action. Jokes aside, popular mainstream media has unfortunately portrayed BDSM by objectifying women and making them submissive to the dominant male characters. This sadly fuels the misconception that BDSM relationships are abusive and oppressive or that it's just all about the men.
In a period during the 70s and 80s, BDSM and the women who volunteered to be dominated were vehemently opposed by feminists. Author Kathleen Barry stated in her book Female Sexual Slavery, that BDSM was a "disguise for the act of sexually forcing a woman against her will". LGBTQ+ people who practised BDSM did not escape the scathing criticism either, even going so far as to replicate "the very masculine power dynamics used to perpetuate women's oppression".
Modern-day feminism encourages sexual agency and choice and largely supports BDSM. Sex educator and "24/7 Sub" Lina Dune stated in Elite Daily that "as a submissive, I have been told all manner of things about why my role in BDSM is not feminist, but BDSM is the coming together of equals to participate in consensual power exchange. Any way you slice it, that's feminist to me".
Writer Jessica Wakeman in an interview with Jezebel following her article "First Time for Everything: Getting Spanked" in 2010 commented that submissive partners are the "real dominants" in the relationship as they have control over the scene or play with a safe word.
One of the things that drew me to BDSM is that you can create a safe space that allows you to explore your sexuality and play out your fantasies in a safe, sane, and consensual way. If your fantasy just happens to be tied up and spanked, awesome, because ultimately, that is because you want to be tied up and spanked!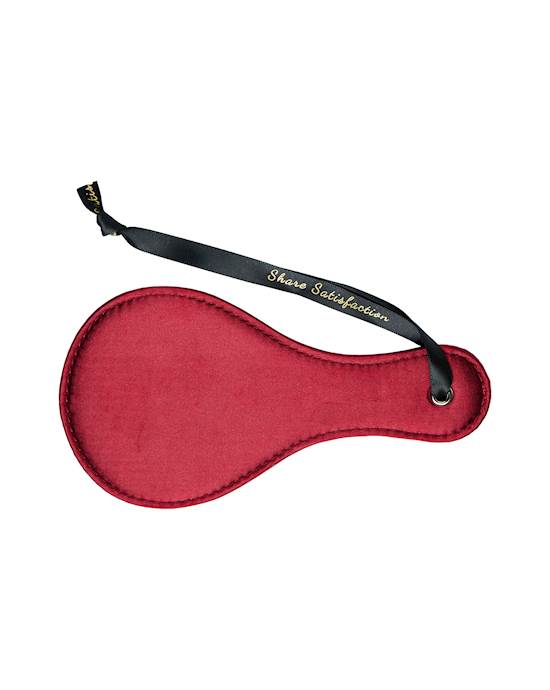 Share Satisfaction Luxury Paddle$21.95Shop Now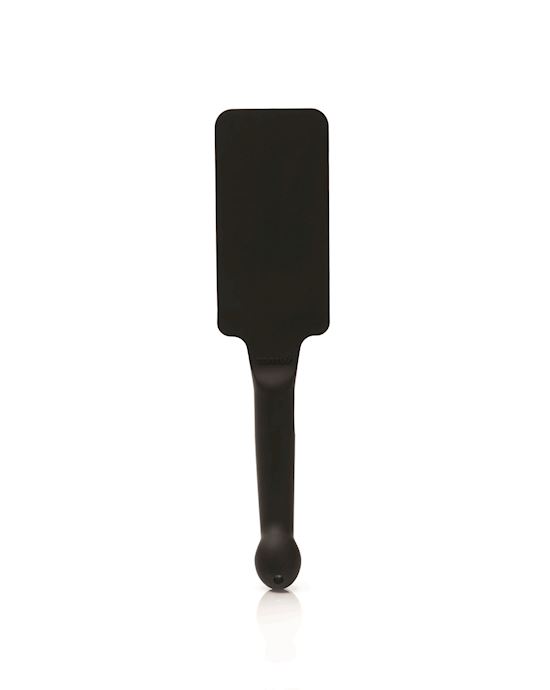 Plunge Paddle$46.95Shop Now
Final Myth: BDSM is dangerous
BDSM is only dangerous if you are not doing it right! Practitioners in the BDSM community cannot emphasize enough the need to look after one's physical and mental well-being during and after a play session. Michael Aaron, PhD, a sex therapist in New York City and author of Modern Sexuality explains that "a number of discussions around consent are integral to individuals in the community—people have negotiations around what they're going to do".
Safety in BDSM is so paramount that terms such as "safe, sane, and consensual" (SSC), "Risk-Aware Consensual kink" (RACK) and "Personal Responsibility, Informed, Consensual Kink" (PRICK) are frequently in use.
So long as everyone involved knows how to use their toys (such as knowing how to tie knots correctly), and had discussions on what boundaries not to overstep, BDSM should be safe for all involved.
Article artwork by the amazing Aimee Sullivan.
Read More:
Content disclaimer:
The information in this article has been fact-checked and reviewed for accuracy by Adulttoymegastore's team of content specialists and sexual wellness experts.
Adulttoymegastore does not provide medical advice, diagnosis, or treatment for illness. Any information published on this website, either by Adulttoymegastore or its authors, is not intended to be a substitute for medical advice, and you should not take any action before consulting with a medical professional.