Can I use an Arousal Oil to increase sensation?
Can I use an Arousal Oil to increase sensation?
In my opinion, clitoral arousal oils are a pretty underrated sexual tool. They can increase arousal by stimulating the body and making you feel more sensation. But, they don't work for everyone and that has given them a bit of a bad reputation. Finding an arousal oil with the right active ingredients for your body and your needs is not always easy but when you get it right, it can make a world of difference to your sexual experiences.
What are arousal oils?
Arousal oils are magic elixirs that can help to increase blood flow, increase sensation and help you to feel aroused. I'm calling them arousal oils but I'm referring to gels, creams, oils, balms, and anything else that lives under the arousal umbrella.
Arousal oils are sex stimulants – which is such a cool term right?! They are topical products that have active ingredients that affect the body in different ways. These ingredients increase and intensify the body's natural response to arousal.
If you are anything like me, you'll wish you had a magic turn on switch for your clitoris. It's safe to say, the closest thing to this you are going to find is an arousal oil. Low desire is a common sexual complaint and unfortunately, it frequently translates to low arousal too which can make reaching orgasm hard.
Regardless of feeling aroused mentally, sometimes our bodies simply don't respond in the way we expect them to. The mind is aroused however the physiological responses are not happening. So, you may not be becoming naturally lubricated and you may not be feeling an increase of sensitivity due to blood flow. This is where an arousal product can help.
## What do arousal oils do?
Arousal oils increase blood flow in the vulva tissue and clitoris which aids natural lubrication throughout the vagina too. They can also help to increase the intensity of your orgasm and make it feel stronger due to that increased blood flow in the area.
While most arousal oils work similarly, different active ingredients will have different effects on the body. Some of these products are warming, some are cooling, some are meant to tingle, others are meant to make you super sensitive.
Let's take a look at a few staff favourites.
Jo Arctic Clitoral Stimulant
This is a silicone-based gel that uses menthol has a cooling and tingling effect. It can feel good all alone or it can make touch feel even more intense.
Bijoux Indiscrets Aphrodisia Clitoral Arousal Balm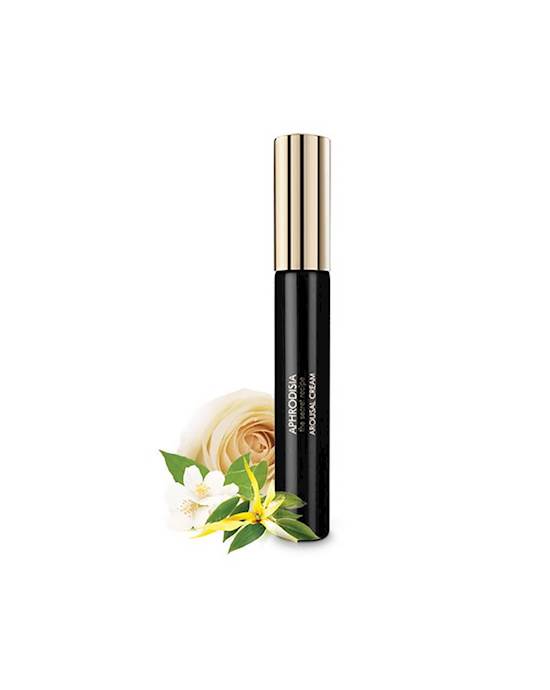 Bijoux Indescrets Aphrodisia Orgasm Enhancer For Her$29.95Shop Now
This one has a bit of everything. Ginseng root, arginine – which assists blood flow, menthol and a whole lot more.
That arginine is ideal for those looking to increase their lubrication as it can significantly boost the flow of blood to the area.
High on Love Stimulating O Oil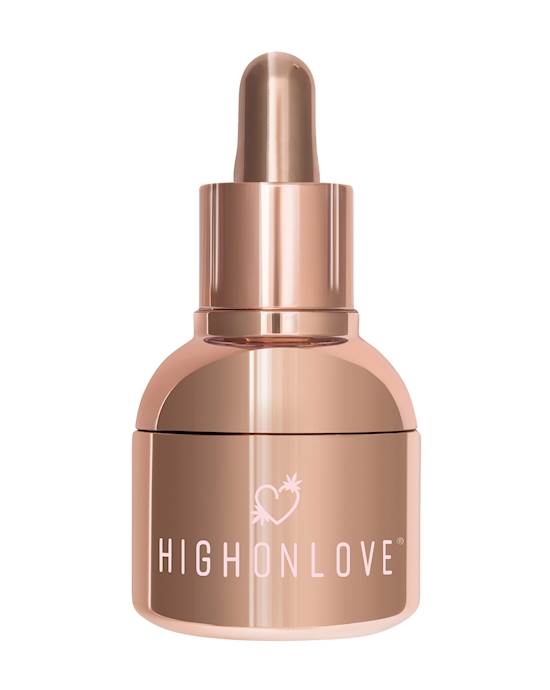 Highonlove Stimulating Gel O Oil - 30ml$65.95Shop Now
Likely the prettiest oil in our collection, the High on Love range uses a fusion of all-natural botanical oils and premium hemp seed oil for a seriously orgasmic experience.
This blend can increase blood flow, promote the production of natural vaginal lubrication and awaken your senses to experience more pleasure. Plus, it is going to look freaking amazing sitting on your bedside table.
Foria Awaken Arousal Oil
Foria - Awaken Arousal Oil 30ml Spray$99.95Shop Now
This spray-on oil is the perfect tool to ease your body into a relaxing state ready to receive pleasure. This blend uses plant extracts, aphrodisiacs and a special ingredient – CBD. This helps to decrease tension, discomfort and dryness.
How do I use an arousal oil?
You need to apply it to the skin a little bit in advance of when you intend to play. You will need to read the instructions of your particular product as the timeframes will differ between products. Some will also take longer to settle than others. It may start working in 5 minutes or it may take closer to half an hour. It all depends on the composition of the oil.
You can use it on your clitoris, nipples or other erogenous zones where you want to experience some extra sensation.
And start small. It's very easy to get carried away with this kind of product and you do not want to do that. Too much can make the sensation of warming very quickly turn into burning. So, start with a tiny amount and wait the full amount of time for it to work before you apply any more.
Once you feel it starting to take effect, what you do is up to you. You can use these products for solo play, during partnered play or with toys too. Some will last for 20 minutes; others will last for up to an hour – it all depends on the product.
It's ideal to use along with an amazing lubricant if you are going to play with penetration of the vagina too. Once finished, you can allow the product to be absorbed into your skin or wash it off if the effects are still going but you need a rest!
A few things to be aware of before you try an arousal oil
Arousal oils are a pretty easy way to boost your arousal and make your sex lives more interesting. However, there are a few things you need to be aware of before you start with any sort of topical arousal product.
These are highly stimulating and that means they are using powerful active ingredients. These can be highly irritating to those with skin sensitivities.
Do a patch test first if you have skin sensitivities to ensure you won't react to the product.
Everybody is different and how you react to it may differ from someone else.
Don't ever apply it to someone else without their consent.
Don't do it anywhere where you don't have a shower or some wet wipes handy. If it begins to sting, burn or feel irritated, you need to remove it from your body asap.
Be aware that not all products are going to be condom compatible. Anything with an oil base is a no-go with latex condoms so do a good read of the ingredients!
Who can use an arousal oil?
Anyone with a clitoris that wants increased arousal and heightened sensation.
Those who struggle with physiological arousal and becoming naturally lubricated.
They are not just for those that have issues with arousal or vaginal dryness but can also be used to skip ahead through some of the phases of the sexual response cycle. If you are in a rush and want to get down to business.
Check out our full range of Arousal oils here.
For more product examples - shop all our
sex toys
here.