The best sex toys for Libras
It's Libra season bitches. And that means it's time for these balanced air signs to shine.
Our lovely Libras strive for balance and symmetry in all things and especially in their relationships. Be that a relationship with a partner or their relationship with themselves.
Libra is ruled by Venus – the planet that controls art, beauty, love and pleasure! So, it's only right that we would kick off our horoscope series with Libra.
Here are the best sex toys for Libras
Solo fun
Libras love to indulge! So, grab one of these luxury toys, lie back and let the good times roll.
Womanizer Premium Clitoral Vibrator
Womanizer is the best in the biz when it comes to suction toys and the Womanizer Premium is about as good as it gets. This toy uses pleasure air technology to stimulate the clitoris providing a sensation that feels like nothing else! It really is amazing. All you need to do is lie back, choose one of the 12 levels of intensity and let this toy do the rest.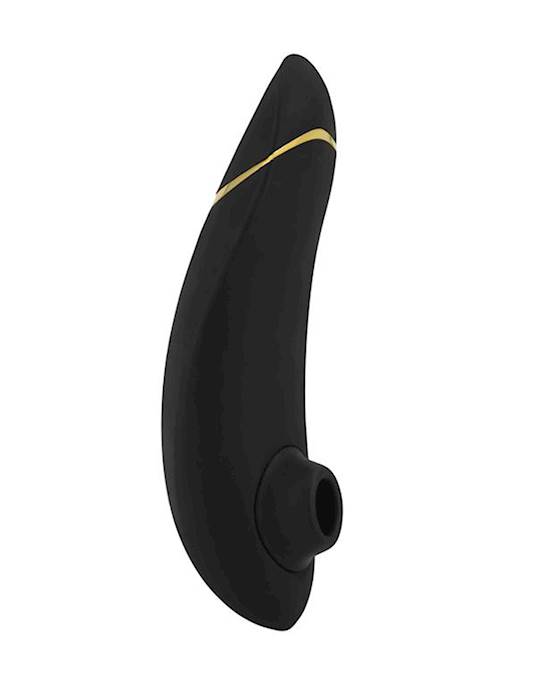 Womanizer Premium Clitoral Vibrator$269.95Shop Now
Zalo Hero Clitoral Vibrator
This beauty by Zalo is designed to mimic the sensation of oral sex and I must admit, it does a seriously good job of it. That silicone tip uses PulseWave Technology to flicker like a tongue combining vibration and movement.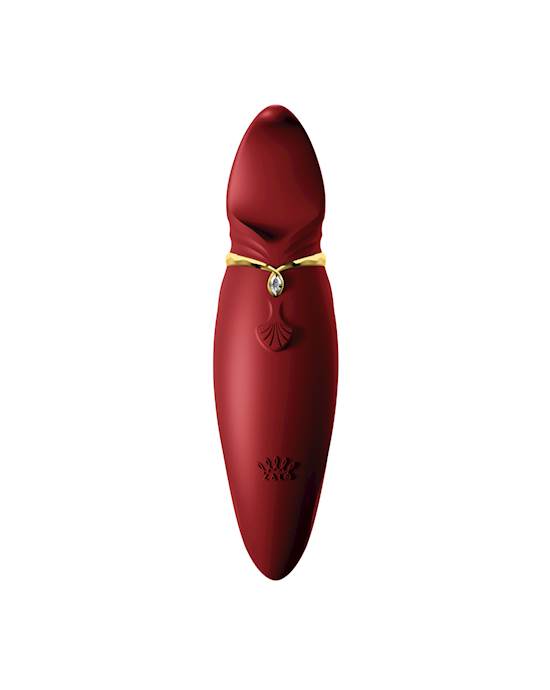 Zalo Hero Clitoral Vibrator$159.95Shop Now
Aneros Eupho Trident P-spot Massager
Looking for a hands-free orgasm? That's what the Aneros range is all about! The Eupho Trident has a slimline internal shaft with a slightly bulbous tip for massage. Once inserted the shaft will move with your body to provide an amazing prostate massage, and with a little practice, hopefully, a hands-free orgasm too.
Tenga Flip Hole
If penis play is more your thing, the Tenga Flip Hole is an amazing penis masturbator that is highly textured and designed to stimulate. This toy is made from soft and flexible TPR with a firm plastic shell to keep everything in place while you stroke yourself. There are also buttons along the side which can be squeezed for extra intensity and suction of the penis.
Doubles Fun
When it comes to partnered play, Libras are flirty, fun and like to keep balance in the bedroom. This means they like to give as much as they receive. It's that classic people pleaser in the Libra coming out to play Look for a couple's toy that will stimulate and satisfy you both.
We-Vibe Sync
We-Vibe is the brand that started it all with wearable couples' vibrators and the Sync is the latest iteration of this. The Sync has an internal stimulator that sits inside the vagina during penetrative sex and external stimulation for some much-needed vibration against the clitoris. The toy can be controlled via the remote control or even via an app from anywhere in the world!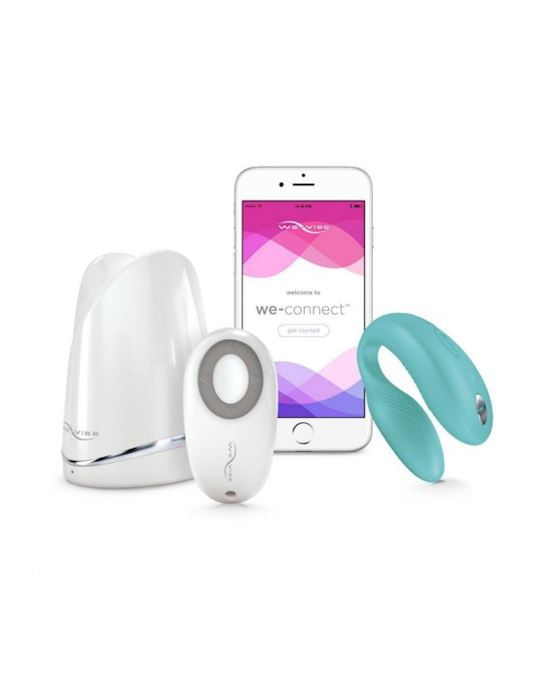 We-vibe Sync Couples Vibrator$187.95Shop Now
We've Never but We Will
Or go for a game that lets you play with how you communicate. Because Libras love to chat, and find stimulation of the mind just as important as a physical attraction in a partner. So, why not go for a game that will get you both chatting, flirting and having a good time. It will help to find harmony and balance in your relationships.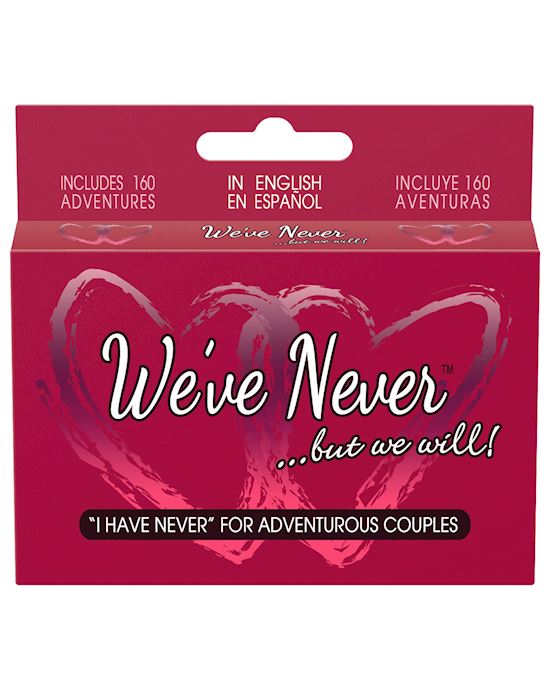 We've Never But We Will - Game$17.95Shop Now
Bondage
Balance for you may also mean tipping your toes into both the naughty and nice parts of your sexuality. Check out some fun light bondage tools if you want to explore.
Scandal Bondage Bar
This spreader bar by Scandal is great for those that want to dip their toes into this kind of play as the wrist and ankle restraints are made from soft, padded material. You can choose to use only your ankles to start and then include the wrists when you are ready.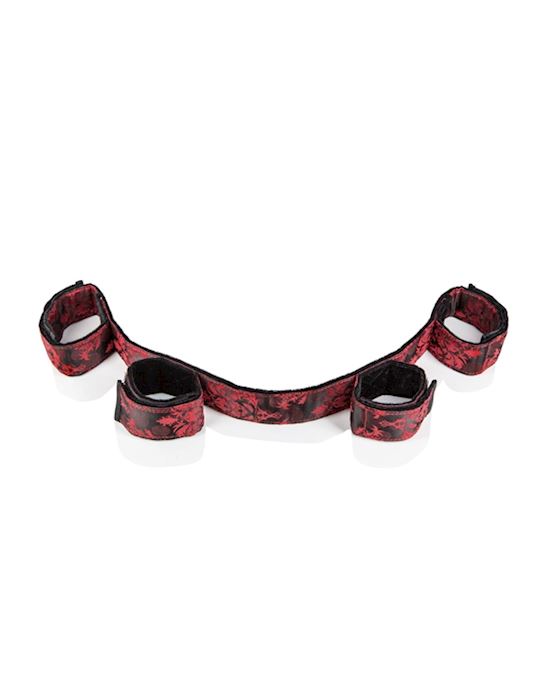 Scandal Bondage Bar$70.95Shop Now
Liberator Black Label Hipster
For those Libras that are serious about luxury sex, it doesn't get any better than the Liberator range. The Liberator Black Label Hipster is an amazing piece of sex furniture that will help you to stay in position comfortably by boosting your hips and supporting your back. This one includes a collection of wrist and ankle cuffs for some sexy restraint play too.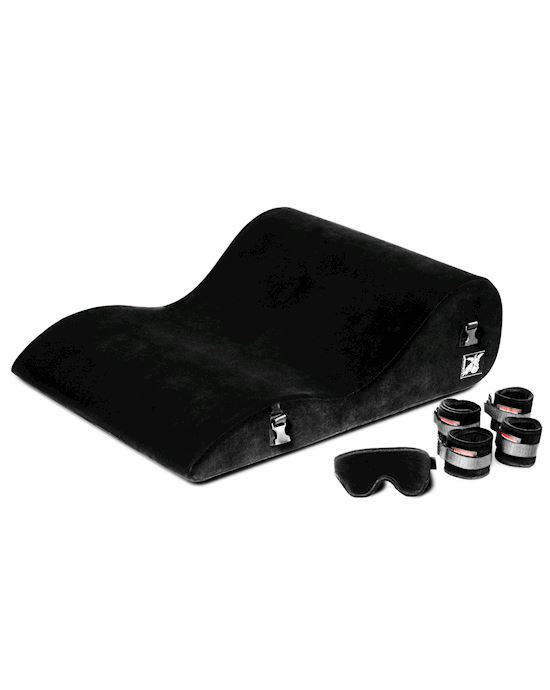 Liberator Black Label Hipster$349.95Shop Now
Live a life of luxury
Libras pay close attention to their surroundings due to their love for aesthetics. The ambience is crucial to a good masturbation session. Set a sexy playlist, light a delicious smelling candle, lock the doors and indulge. And don't ever forget the Uberlube.
Uberlube
Uberlube is the ultimate is slippery, sensual lubrication. This is a silicone lube that is extremely smooth, long-lasting and ideal for solo or partnered play. Just pump a small amount into your hand and let your fingers do the walking. Once motion stops, this lube will dissipate on your skin leaving you feeling silky and smitten.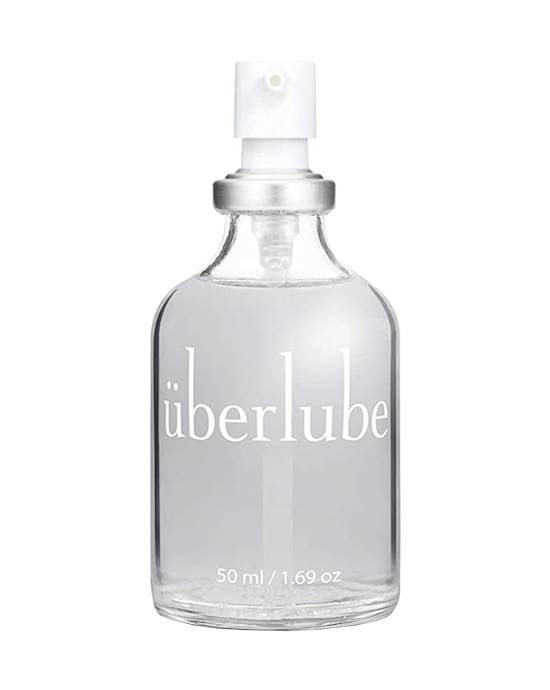 Uberlube Luxury Lubricant 50ml$29.95Shop Now
Want more?
Adulttoymegastore is an online retailer of sex toys distributing worldwide. ATMS was opened in 2009 and is still proudly New Zealand owned and operated, with over 8,000 products from more than 45 brands to choose from! We take great pride in providing the best products to thousands of happy customers, and have many benefits such as a loyalty programme, free samples, and personalised notes.
Adulttoymegastore has a huge range of sex toys including vibrators, dildos and cock rings for every occasion! With fast, 100% discreet shipping, and price guarantee, ATMS has everything you need to make good sex, great!
For more product examples - shop all our
sex toys
here.