5 Sexy Body Stockings
Wear them under your clothes, wear them as your clothes or keep them strictly for the bedroom. However you like to wear your body stocking, there is a sexy style to keep you looking and feeling hot!
Body stockings are an amazing style of lingerie that suit all body types. They can hide the areas you feel less confident about and make the ones you love shine! It's all about finding one with the right material, patterns and details to highlight your favourite body parts.
Here are 5 sexy body stockings that we love!
Floral Lace Jumpsuit
Say hello to one of the prettiest body stockings ever. This little floral and lace number by Bewicked Lingerie is super sexy and cute to boot! It has a low-cut neck and halter style with a daring low back. Plus, those eyelets go all the way up and down the back too for a very sexy look and a great tool for teasing as you slowly undo them.
This piece is so cute you will want to wear it outside of the bedroom too. Slip it on under a cute dress or even team it with a pair of high waisted jeans for a sassy night out on the town. It includes a simple black thong for underneath. Whether you wear that or not is up to you!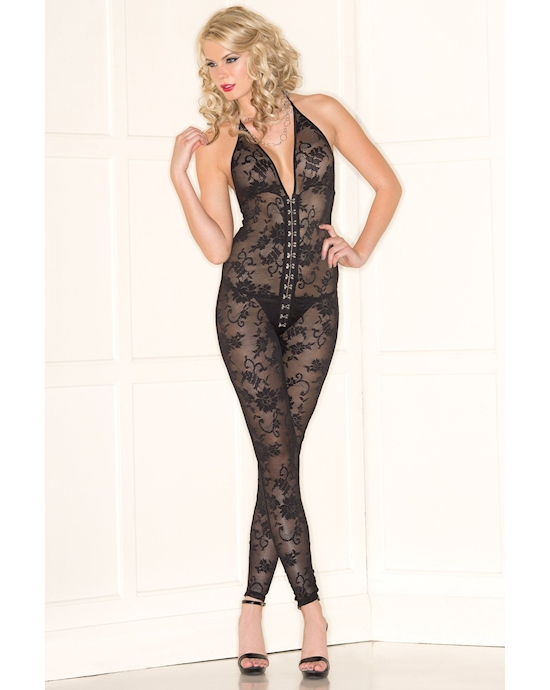 Floral Lace Jumpsuit$69.95Shop Now
Short-Sleeve Crotchless Body Stocking - Queen
This baby is designed for queens! This body stocking is soft and stretchy to accommodate all sorts of body types and sizes. With a perfect mix of floral and fishnet, this body stocking is equal parts naughty and nice.
The short sleeves and high neck provide some extra coverage at the top, while the garter style legs and open crotch turn up that sex appeal on the lower half. It has a thick black band to cinch the waist and make you look extra curvy and there is a cheeky cut at the back for a peek at the booty too.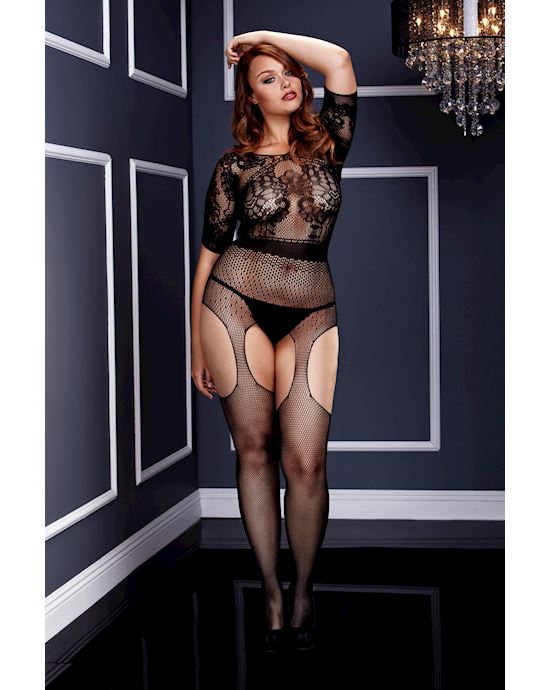 Short Sleeve Crotchless Body Stocking$18.95Shop Now
Black & Leopard Body Stocking
Leopard lovers unite! I have the purrfect body stocking for you. This sassy black body stocking is sleek, sexy and has amazing leopard details in all the right places for a naughty night in. This body stocking is all about skin.
It has a leotard style at the front and a barely-there look at the back. Show off your shoulders and hips with that cut-out waist that is designed to emphasise your curves. The leopard print garters connect to the black stockings and there is a super cute thong back to show off your butt cheeks.
Reow!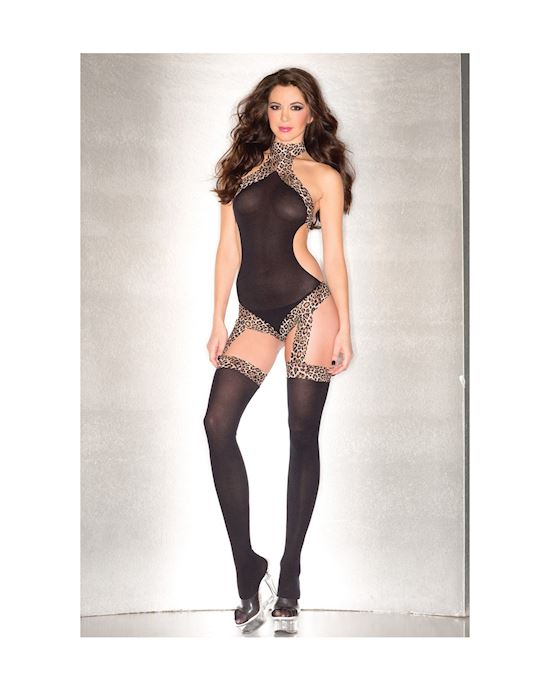 Bodystockings$69.95Shop Now
Bad Habits Open Back Body Stocking
It feels good to be bad. Especially when you are wearing a bodystocking as sexy as this one. With a mix of opaque and transparent panels, this stocking covers lots of the body while showing it off at the same time and leaving just a dash to the imagination.
The cut-outs and transparent panels at the top leave your gorgeous boobs on full display and there is an open crotch too for easy access. The garter detail keeps thing looking extra naughty and will look amazing poking out from beneath a mini skirt or little black dress.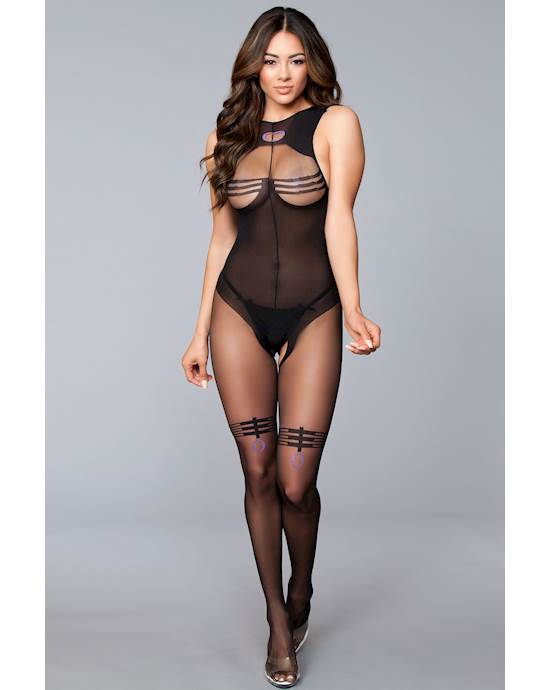 Bad Habits Open Back Crotchless Body Stocking - Queen$27.95Shop Now
Crotchless Bodystocking with Leg Garter Detail - Queen
Queens unite!
This lace and floral body stocking is the sassy sexy body stocking you have been looking for. Thin shoulder straps and details around the top make your boobs look extra curvy while the torso detailing conches the waist and gives those hips a boost too.
The garter details offer a peek at your skin and will be a cheeky surprise when you wear this stocking underneath a dress or mini skirt. Who said this type of lingerie is only for the bedroom anyway! Oh, and there is an open crotch there too for when you just can't wait and need to play now.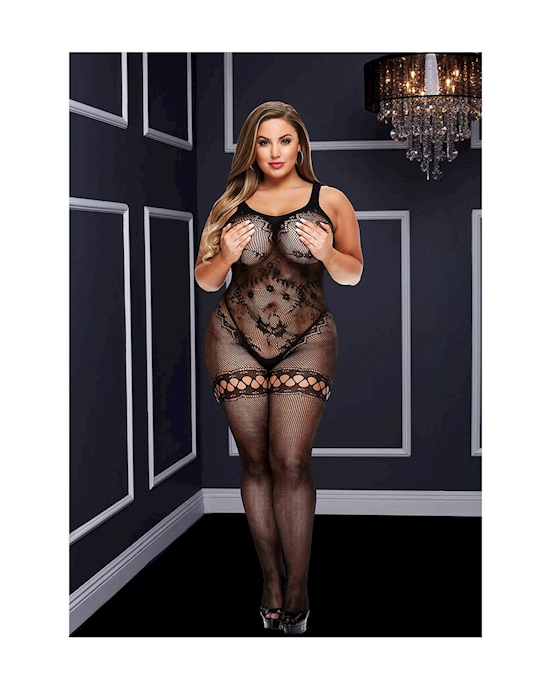 Crotchless Bodystocking With Leg Garter Detail$30.95Shop Now
Want to see more? Check out our full range of body stockings here to find the perfect one for your body.
Want more?
There's plenty more where that came from! Adulttoymegastore is an online retailer of sex toys distributing worldwide. ATMS was opened in 2009 and is still proudly New Zealand owned and operated, with over 8,000 products from more than 45 brands to choose from! We take great pride in providing the best products to thousands of happy customers and have many benefits such as a loyalty programme, free samples, and personalised notes.
Adulttoymegastore has a huge range of sex toys including vibrators, dildos and cock rings for every occasion! With fast, 100% discreet shipping, and price guarantee, ATMS has everything you need to make good sex, great!