How to care for your latex wear
How to care for you latex wear
So shiny!
Latex wear is hot! It's tight, it's sleek and it's super shiny but it's also a delicate material that requires more care than most other materials. But, don't let that deter you from trying it out for yourself. While it might seem like a lot of information now, over time getting in and out of your latex clothing and looking after it will become second nature.
How to pick the right latex piece for you
I know that it's tempting to dive right in and buy a full-body catsuit, but latex clothing is something that you need to work up to. It takes a bit of getting used to and takes some practice to get used to the feeling of latex on the skin as you move. It's a feeling like no other.
For that reason, I suggest you start small and work your way up to larger items of clothing. Start with a mini skirt or underwear before you dive into a form-fitting dress or bodysuit. Even some simple gloves will be a great starting point.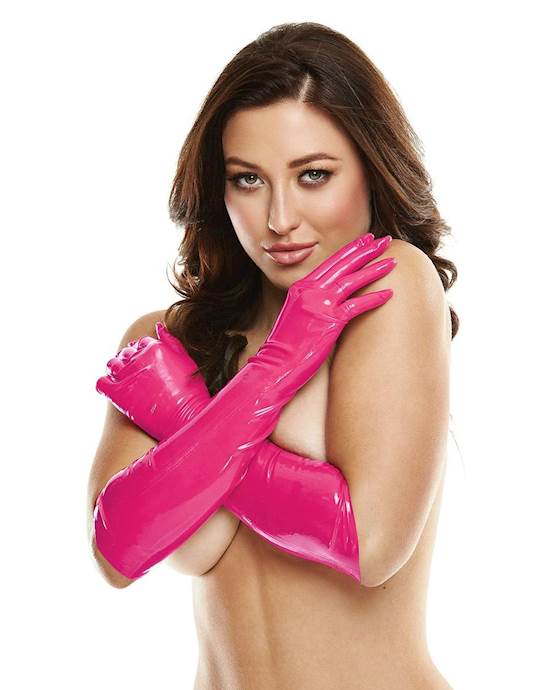 Premium Elbow Length Latex Gloves - S/m$65.95Shop Now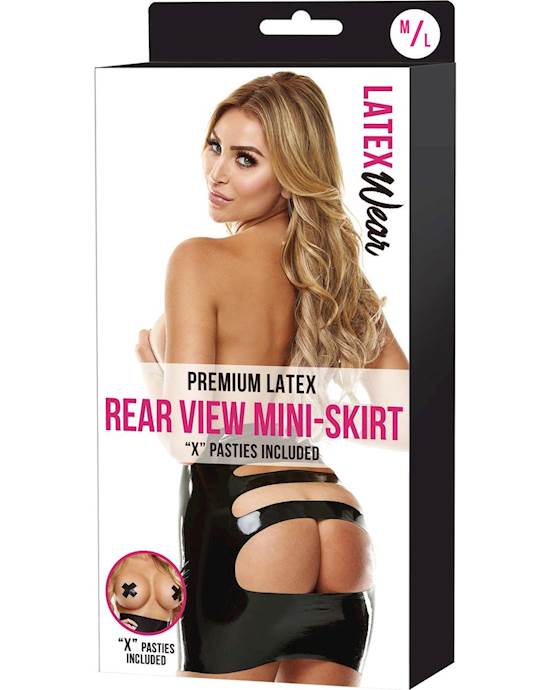 Premium Latex Open Back Rear View Mini Skirt - M/l$58.95Shop Now
The thing is, latex is fairly expensive and delicate. You want to know how it works before you buy any expensive pieces as you may tear or damage them. Invest in bigger pieces when you are more comfortable with wearing, caring for and getting in and out of the clothing.
Latex is designed to be form-fitting and fit snug against your body. Obvious wrinkles in the material or baggy areas are a big no-go with latex clothing! Look for garments with measurements that are 2-4 inches smaller than your actual size to ensure a close fit. I know that sounds small but latex is stretchy and will adjust to your body.
How do I get my latex clothing on?
To start with, remove any jewellery on your fingers or wrists that may come into contact with the material and avoid having super long nails as they may snag the material or pop right through. Once you get a snag or tear in latex, it will continue to grow each time you wear it.
To get the garment on your skin you may want to use some cornstarch or /sex-toys/lubricant-types/silicone-lubricant/550/1/. If you want to use cornstarch, sprinkle some on the inside of the garment and over your hands then put the garment on using your hands between your body and the garment. You want to use a pull and shift motion to get latex on or off. Don't tug it!
If you want to use silicone lubricant, rub some onto the areas of the body that the latex is going to come into contact with. You might want to add some lube to the inside of the latex too to help with gliding it over your body. Use a great quality lube like Uberlube and this will feel super sensual as you get the latex on and off. And always be gentle with the latex and don't stretch it too much or too hard. Slow and steady, please!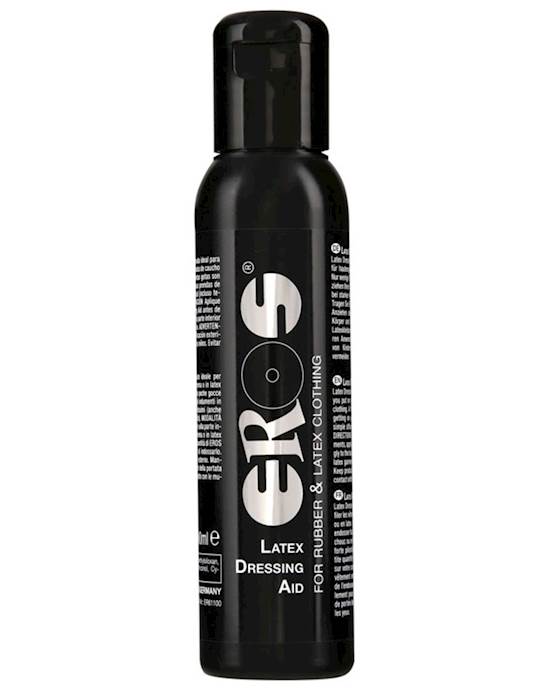 Eros Latex Dressing Aid $38.95Shop Now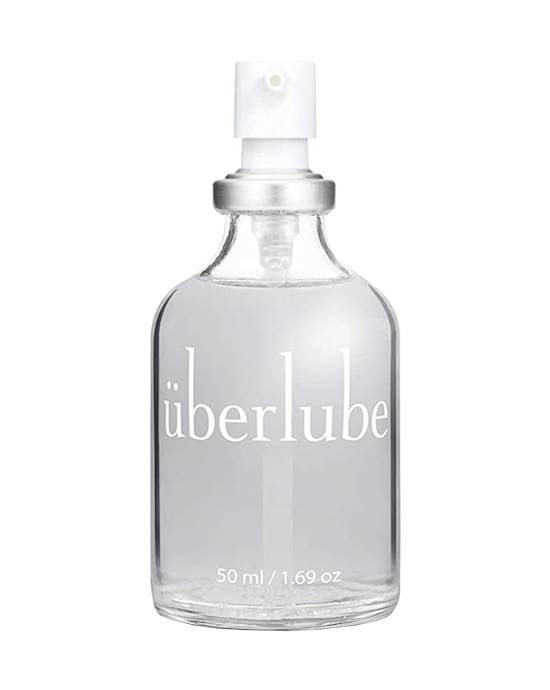 Uberlube Luxury Lubricant 50ml$29.95Shop Now
What do I use to shine my latex?
You will notice that your latex item is not shiny like you see in the photos! But, that's just because you haven't shined it up yet. Latex is matte and you will likely receive it with a powdered look. That's just talc powder which is used to protect the material will it ships and stop the material from sticking to itself, which can be a real nightmare to separate.
To make your latex shine, you can grab some silicone lubricant and or a latex specific shining product and rub it onto the latex for a gorgeous finish. This also moisturizes the latex leaving it feeling smooth and slippery. The level of slipperiness will depend on which shining aid you choose. Some are lightly slippery while others are greasier.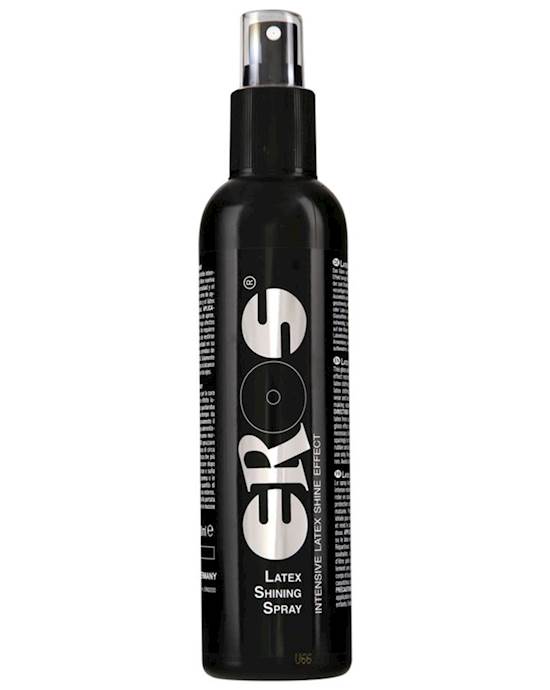 Eros Latex Shining Spray $37.95Shop Now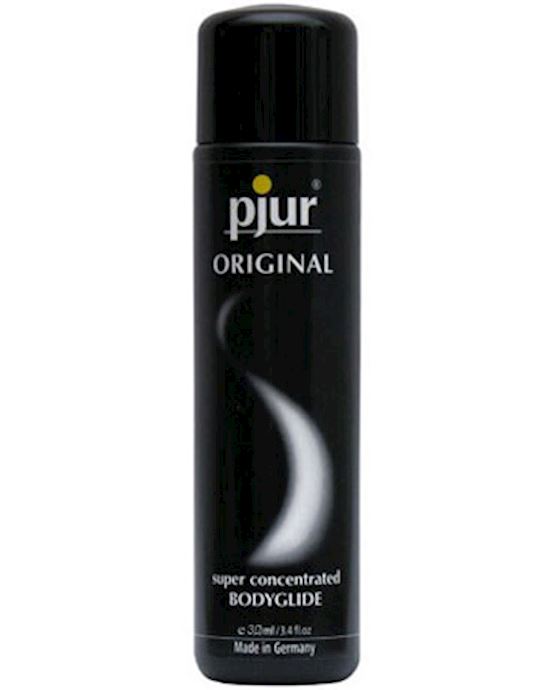 Pjur Original$16.95Shop Now
How do I remove latex clothing?
To remove the latex when you are done, use the pads of your fingers to separate the latex from your skin and lightly pull the latex off. Adding some more lube with your fingers at this point will make it much easier too.
But, if you have time, I suggest just jumping in the shower instead with it on. The water makes it soften which results in it being much easier to remove.
How do I clean latex?
Cleaning your latex is actually super easy. Once off, give the latex a rinse under some warm water. If you want to, you can also clean it using a gentle soap and a thorough rinse under the water to remove any residue. Don't ever use a washing machine to clean it, stick with handwashing only.
How do I store my latex?
Once cleaned, you need to allow the material to completely dry before you put it away. But, avoid drying it in direct sunlight as this can damage and degrade the latex. Also, avoid too much heat as that will do the same thing. Keep it away from heaters too! At this point, it is also important to know that metal of any kind can discolour latex, so if you are going to hang it out to dry, make sure you use a plastic hanger only. The same for when you store it!
Once the piece is completely dry, you need to store it in a cool, dark place. Keeping it in a garment bag, or even a plastic bag, in your wardrobe is a good idea. Before you put it away, you can dust it with cornstarch to protect the latex and stop the garment from sticking to itself or you can even dress it with your silicone lube or shining aid. This will moisturize the latex and look after it while it is stored. It also gets it ready for the next time you want to wear it.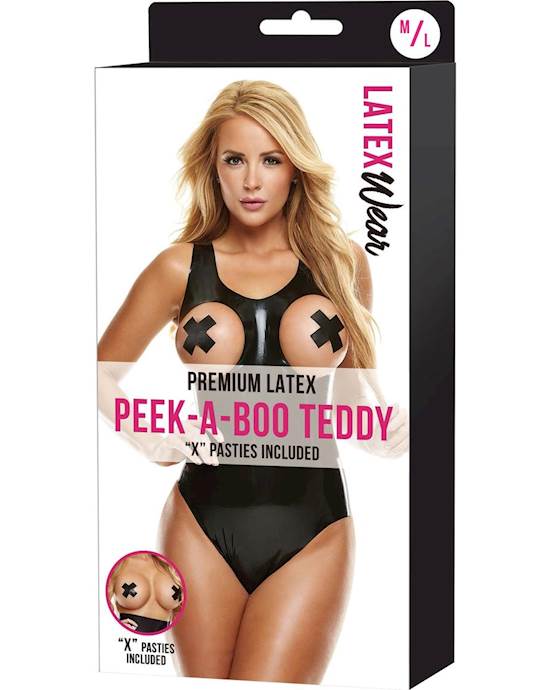 Premium Latex Teddy With Open Breasts - M/l$153.95Shop Now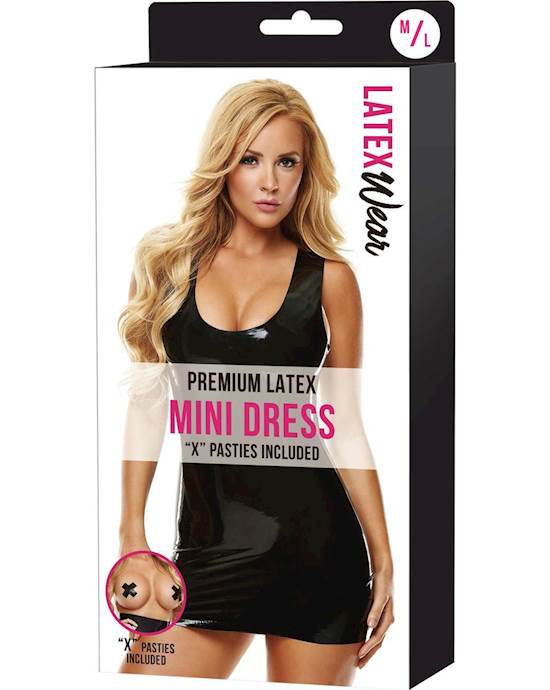 Premium Latex Mini Dress - M/l$93.95Shop Now
Essential latex facts to know
Latex is a rubber. Oils, greases and solvents destroy rubber, so only use silicone-based products to get it on and shine it.
Also, be careful of makeup and body lotions as many will be oil-based.
It's also important that you clean the piece each time you wear it. Over time, our natural body oil will degrade the material too.
Latex burns easily so avoid cigarettes! It also takes on the smell of smoke very easily and once it's in, it is pretty much impossible to get out.
Do not store it damp. Moisture degrades latex too.
Metals of any description can stain and damage the material. So be careful of zippers on the material itself. If storing in a bag, you may want to cover the zippered part to ensure it does not come into contact with any part of the garment if folded.
Also, wrap up any chain or other fun additions that might be attached to your garment.
Don't use perfumes or antiperspirants with your latex. It doesn't breathe so yes you will sweat while you wear it but it will actually make the latex feel more flexible and more comfortable. Embrace it!
If you are allergic to latex condoms etc, you will be allergic to latex garments too. This is not the material for you.
Yes, latex is a delicate material and it demands love and care but don't let that scare you off. Dressing up in latex is fun and that little bit of extra effort required makes it even better when it's on and you are looking hot as hell.
Want more?
Adulttoymegastore is an online retailer of sex toys distributing across New Zealand, Australia and the USA. ATMS was opened in 2009 and is still proudly New Zealand owned and operated, with over 8,000 products from more than 45 brands to choose from! We take great provide in providing the best products to thousands of happy customers, and have many benefits such as a loyalty programme, free samples with every order, and personalised notes.
Adulttoymegastore has a huge range of sex toys including vibrators, dildos and cock rings for every occasion! With fast, 100% discreet shipping, and price guarantee, ATMS has everything you need to make good sex, great!