What are some effective techniques for female masturbation?
What are some effective techniques for female masturbation?
Masturbation is fun, it's relaxing and for some of us, right now, it might be the only downtime that we can get. In my opinion, one of the best things you can do for your sex life - whether partnered or solo – is to explore your body and there are all sorts of ways to do this. Everybody is different, and we all experience pleasure differently too, but these are some of my favourite techniques for making masturbation even better.
#1. Stop thinking of orgasm as the only outcome of masturbation
A wonderful tip for effective female masturbation is to stop thinking of orgasm as the only acceptable outcome. Yes, orgasms are amazing and feel wonderful, but self-pleasure is important and beneficial for you too even without reaching climax. Take the time to explore your body and touch yourself in a different way than you usually would or in a completely different spot. If you always masturbate clitorally, try to avoid this area and see if you can enjoy another form of self-love just as much. And vice versa.
This type of play encourages your body to become more receptive to pleasure and less dependent on one kind of stimulation to reach orgasm. It also helps to ease some of the stress of reaching orgasm, as not all of us get there easily. So, take the time to relax and explore now and then to open your body up to more pleasure.
Once you take the goal of orgasm out of the equation, you can relax into self-pleasure without feeling disappointed or frustrated if things don't go as planned.
#2. Explore different ways to touch your clitoris
I know your Satisfyer Pro 2 is effective and does the trick quick, but give your body a break from intense suction and vibration now and then and slow things down. It's easy to become dependent on ways of masturbating that get us there asap, but this dependency can make other forms of play seem frustrating if you don't orgasm as quickly from them.
So spread the love and touch your clitoris in different ways than you normally do. Whether that is with your fingers or with a gentler toy. This will help to train your body to feel pleasure from different types of stimulation.
#3. Try vulva massage
If you have some time on your hands, then why not ignore the clit altogether (not forever I promise!) and indulge in some vulva massage. While the labia may not have as many nerve endings as the clitoris, there is still a lot of pleasure to be had from this area. And don't forget that the clitoris is a lot bigger than what you see from the outside. This means that as you massage some parts of the vulva you will feel indirect stimulation of the clitoris too. And, it still feels really damn good.
There is no right or wrong way to do a vulva massage so just let your fingers run wild. But, if you are stuck, you can try lightly tapping on the area to draw blood to the surface then slowly stroking up and down along your outer labia and then onto the inner labia. You can also try cupping the whole area with your full hand and moving it slowly around in circles. It's all about exploration baby.
#4. Explore the opening to your vagina
Another sometimes overlooked area is the entrance to the vagina. For me, this is an area of a lot of sensitivity and it's very fun to include this part of my body into my masturbation routine. A little bit of vibration here goes a long way when I stimulate my clitoris too. I frequently use my Fin by Dame for some gentle vibration or when I want a real boost, I grab my Le Wand Massager and go for absolute gold.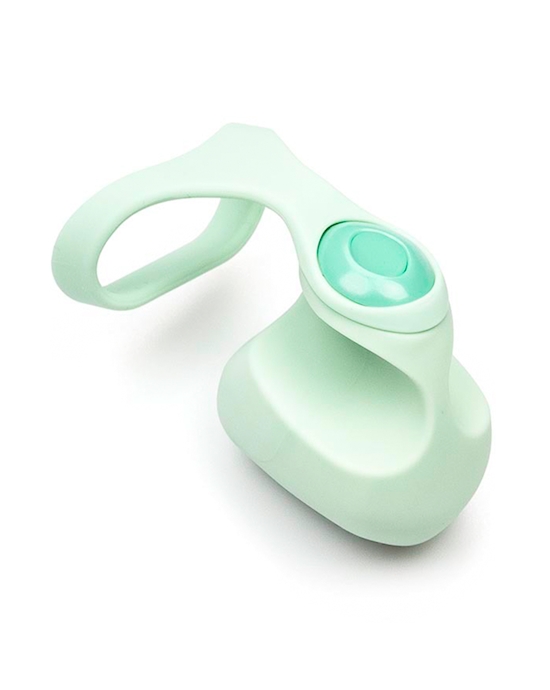 Dame Fin Finger Vibrator $119.95Shop Now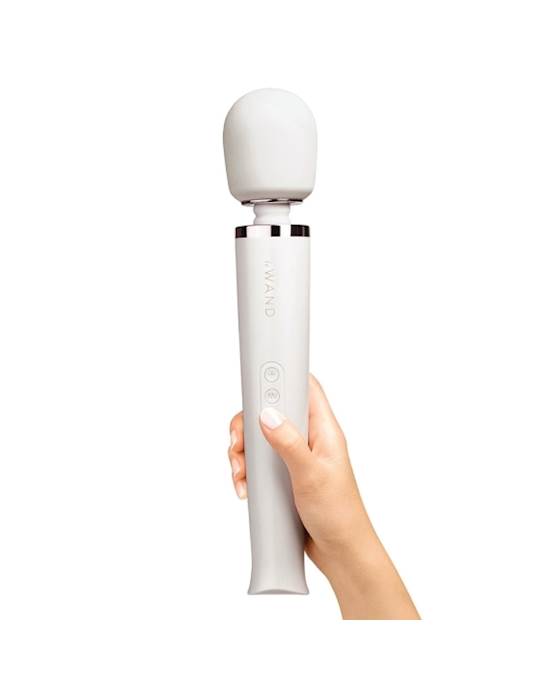 Le Wand Rechargeable Massager$239.95Shop Now
#5. Use lubricant
I cannot sing the praises of lubricant enough and if you are not a convert yet, think of it this way. Does a massage feel better with or without massage oil? Well, the same thing goes for your genitals. Lubricant adds some lovely slipperiness to play for a luxury solo session. It reduces friction without reducing stimulation and sensation and that's why I love it so much. It's surprising how much of a difference it makes adding a good lube into your masturbation routine.
#6. Use a sex toy
No matter how cool your fingers are, they don't vibrate. And for many of us, vibration just feels oh so good and is a sensation that your hands are never going to be able to replicate, sorry. Adding in a toy is the perfect way to take your masturbation from woah to WOAH! And there is no better time to add a toy to your masturbation station than during Masturbation Month, am I right?
Adulttoymegastore is an online retailer of sex toys distributing across New Zealand, Australia and the USA. ATMS was opened in 2009 and is still proudly New Zealand owned and operated, with over 8,000 products from more than 45 brands to choose from! We take great provide in providing the best products to thousands of happy customers, and have many benefits such as a loyalty programme, free samples with every order, and personalised notes.
Adulttoymegastore has a huge range of sex toys including vibrators, dildos and cock rings for every occasion! With fast, 100% discreet shipping, and price guarantee, ATMS has everything you need to make good sex, great!