7 Roleplay Scenarios for Beginners
7 Sexy Roleplay Scenarios for Beginners
Introducing roleplay into the bedroom can be a tonne of fun but it can also bring about a lot of anxiety for people. Firstly in relation to letting another person in on their sexual fantasy but also in not looking like an idiot whilst the roleplay takes place.
This might sound funny but it is a totally legit concern as all it takes is a single funny movement or comment for the sexiness to fly out the window and for both of you to collapse in a fit of giggles. But this is not necessarily a bad thing either.
Roleplay is a game after all and it is meant to be fun. As in all things, practice makes perfect, so don't be concerned if things don't go to plan from the get go, just dust yourself off and try again.
When trying out roleplay for the first time keep in mind that this really is just a sexy game for adults where a couple (or more) take on a naughty new identity to live out a sexual fantasy.
Fantasies are integral to our personality so learning to roleplay can lead to better sex and better relationships as you open up and let each other in on your deepest fantasies. However there is still some taboo surrounding roleplay and there are still some aspects that seem forbidden despite our level of sexual experience which can be of concern to some people when opening up about their fantasies.
Remember that it takes a great deal of trust to be vulnerable and allow someone else into a person's fantasies so tread with caution before jumping to conclusions or refusing to indulge with someone.
If you are interested but not sure where to begin or wanting to ease into it with something not so intimidating, take a look at these seven beginner scenarios and get inspired.
Cop & Felon
This is a nice easy roleplay to kick things off and a freaking fun one at that. One of you is a sexy cop, the other, a bad ass felon getting up to mischeif. This one is all about power play and whoever gets to play the cop can have fun using that power to their advantage and arresting and teasing their partner any way they like. Incorporate some handcuffs to up the kink factor and take this roleplay to the next level.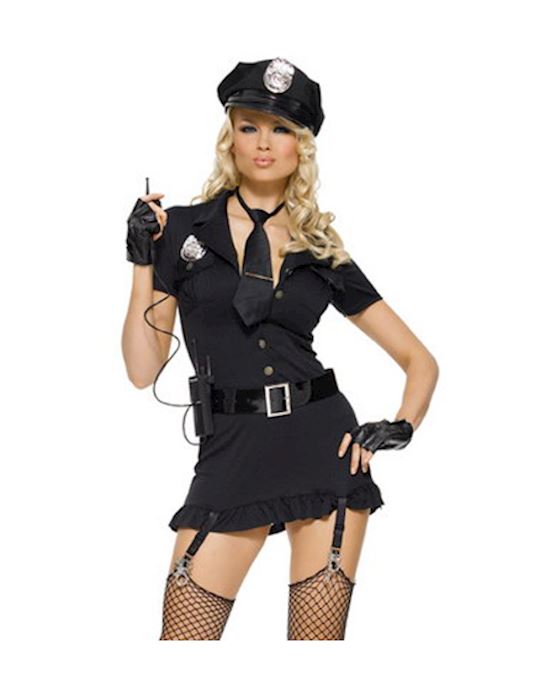 Dirty Cop$199.96Shop Now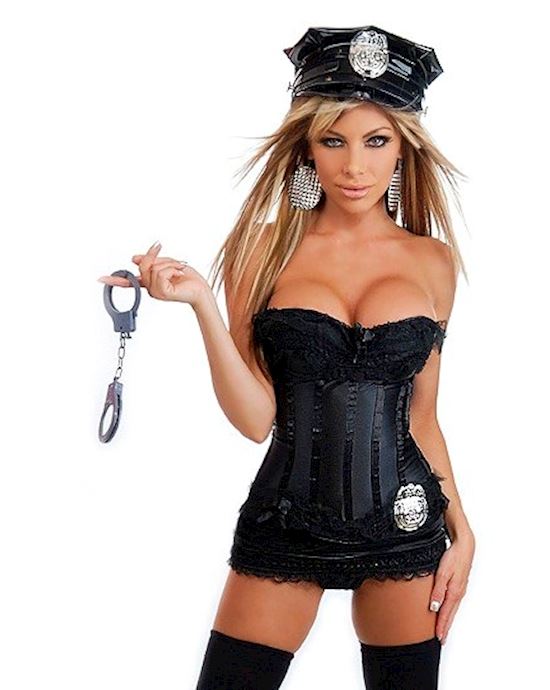 5 Pc Sexy Cop Costume$89.95Shop Now
Doctor & Patient
This scenario is an absolute classic and one that doesn't require much preparation at all. Pick who's playing the patient and who is going to look after them and go for gold. All you really need is a couch or bed for the patient, though of course, adding a sexy costume or stethoscope will make things a whole lot more interesting. This one is all about pampering the patient and catering to their every need, making it a great option for beginners as it is a little less intimidating than those that include power play and the inclusion of a dominant and submissive role. Although that can also be included in this type of roleplay with a doctor or nurse taking advantage of a helpless patient. Use your imagination; it is up to you how you want it to play it.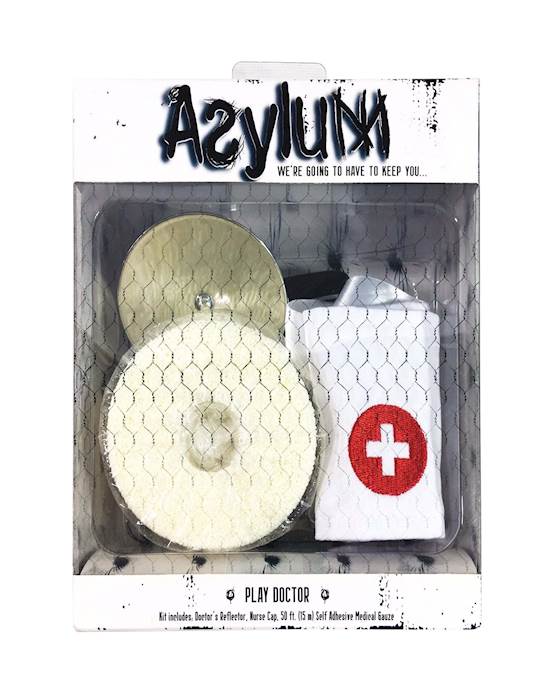 Play Doctor Kit$28.95Shop Now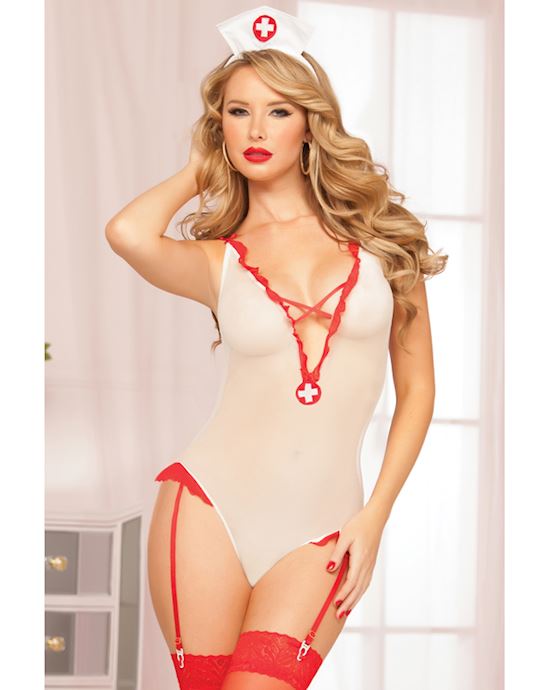 Quick Fix Nurse Set$14.95Shop Now
Sex Worker
The idea of meeting up with someone who has sex for a living and is an expert in their field can be super exciting. Decide who will be the customer and who will be the sex worker. I suggest picking the more confident of you to be the sex worker as confidence is key in this roleplay scenario. Set up an appointment, book a room – seedy or fancy is up to you – and wait for them to arrive.
Have the one playing the sex worker to dress the part. Whether they are a high class escort or straight off the street – use your imagination, but no matter the scenario make sure you exude your sexiest self. Own your sexiest parts and play this up. Only do what has been negotiated and don't forget about the wad of cash at the end, this is a business transaction after all. Spice things up by making like Julia Roberts in Pretty Woman and ban any kissing on the mouth.
Master & Servant
Take your inspiration from a celebrity cheater like Ben Affleck, Jude Law or David Beckham and get down and dirty with a nanny or maid for the day! If you've read a gossip mag in the past few years you already know exactly how this one goes, a quick rendezvous while your partner and children are out of the house. Reow. And don't get stuck in the normal roles ladies. It's not just the maid and the nanny that get attention. Why don't you play the home owner getting off with the pool boy or handy man? A postman perhaps? The options are endless, and pretty damn sexy.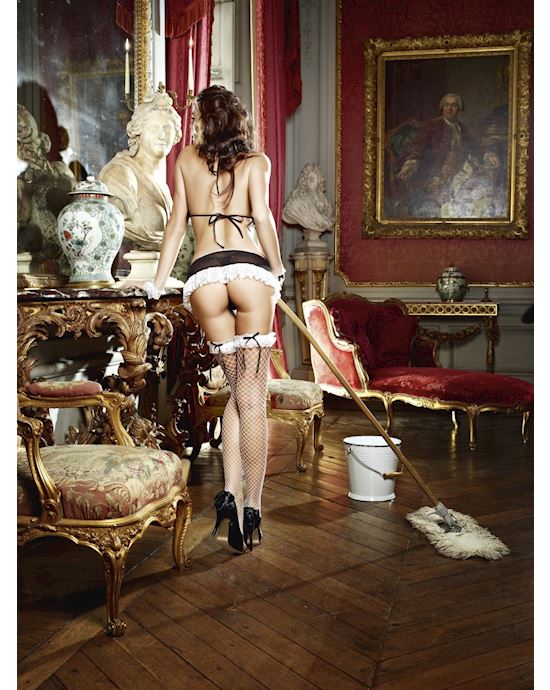 Maid Bra Panty Garter Skirt And Cuff Set$26.95Shop Now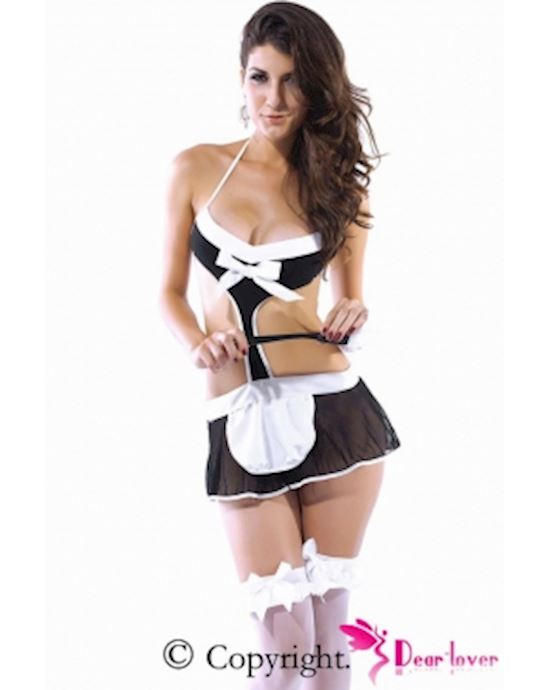 Fantasy Maid Costume$34.95Shop Now
Porn Star
Live out your own porn star fantasy by getting buck wild and filming your very own porno! Get all dolled up and slip into something overtly sexy and camera ready. Then you get to go wild, pick a spot and get down to business. Up the ante by incorporating the Bonnie Rotten make a porn pack and have a seriously fun time.
The best part about this particular roleplay? You get to watch it again later and use it to get turned on all over again. Or maybe just laugh, or cry, depending on how it goes. Just remember to only do this with a partner that you trust so it doesn't end up online somewhere… unless of course that's what you want.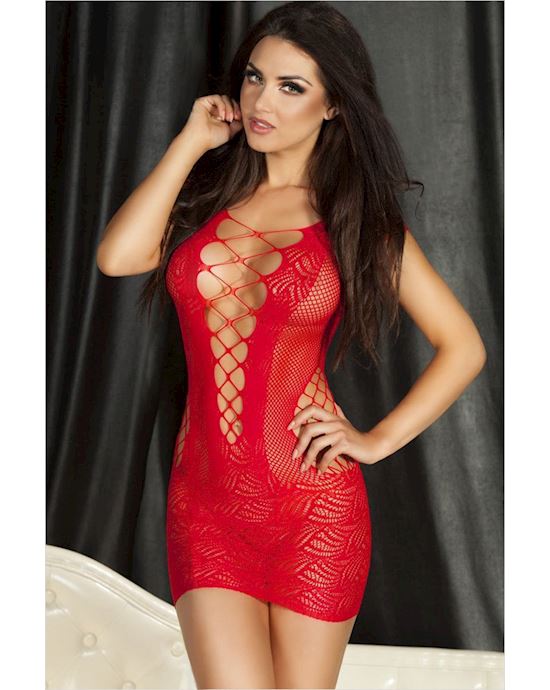 Red Vixen Sheer Dress$16.95Shop Now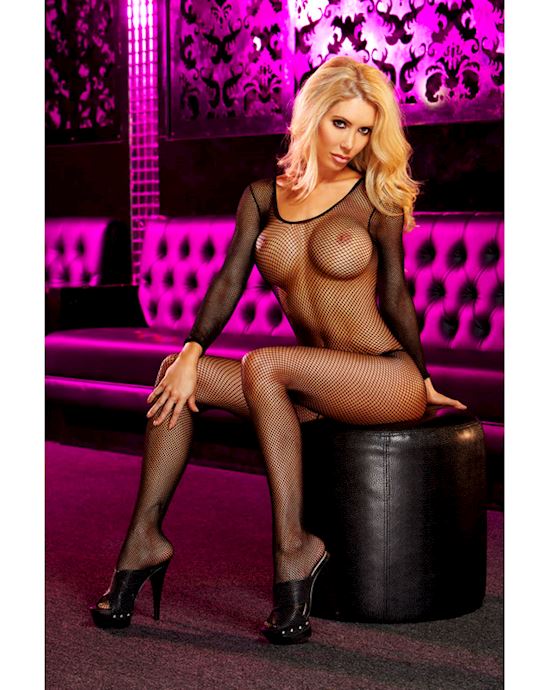 Crothcless Fishnet Bodystocking$36.95Shop Now
Teacher & Student
Time to live out one of your forbidden fantasies and get down and dirty with someone you shouldn't. What's great about this roleplay scene is that either the teacher or the student can be the instigator and you can play it out however you like. Use costumes and a ruler as props if you want to or just get into character without them. I do recommend the use of a desk though; they are just so fun to be bent over...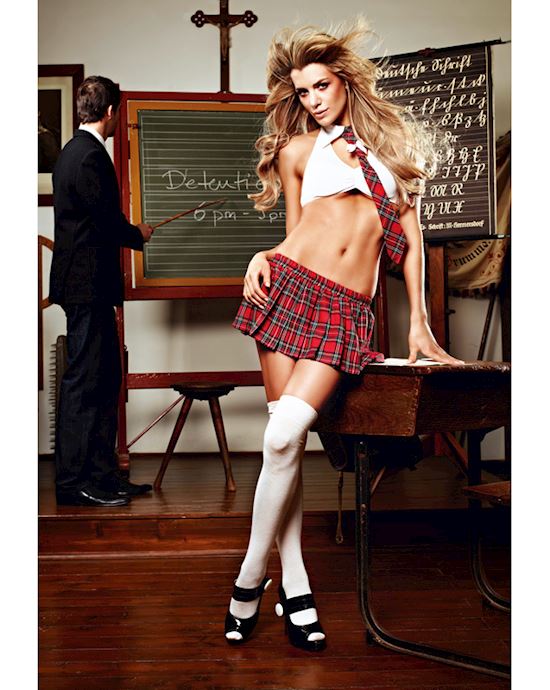 Schoolgirl Straight-a Schoolgirl Set$22.95Shop Now
Our top tips for role play:
Make sure that you set out some ground rules beforehand of what your limits are, especially in scenarios that involve power play, and choose a safe word to bring you back to reality just in case you need it.
Fantasy is really all about fun. Don't worry too much about creating the perfect scenario or ensuring you have the perfect costume. The idea is to be playful, let go of expectations and just let it happen.
What is your favourite role play scenario? Let us know in the comments below!