5 Best Positions for Pegging Your Partner
New to pegging? Here are the ATMS picks for the top five positions to ease you into it...
Pegging is an awesome way to stimulate the P-spot and make your man come like a bottle of Formula One champagne. This technique is absolutely amazing when it works but it is not always easy to achieve especially if you are unsure of how to start. So here are five awesome positions to peg like a pro and make your man orgasm like never before.
Before you begin, make sure you have the right tools on hand. You will need a sturdy harness (nothing ruins pegging like a flimsy harness that won't hold the dildo in place), a strap on dildo (preferably one with a curved end for direct p-spot stimulation) and a whole lotta lube! And when it comes to pegging, peggers can't always be choosers. It is up to the recipient to choose the dildo being used as they are the ones that will be penetrated after all. So now that we have that out of the way, let's get into position.
Doggy Style Pegging
Your man will love receiving as much as giving it if you go for a doggy style position. Anal sex generally works better if the receiver's hips are higher than their shoulders which is what makes this position so good for pegging. Doggy style also offers a perfect balance between who is controlling the depth and speed of movements.
This position easily allows the pegger to take control by holding on their partner's hips, but alternatively the receiver can also take control in this position by moving their body back a forward along the dildo choosing the depth and speed of penetration.
The trick for making this position work is to aim the dildo downwards towards the navel to ensure that the prostate is being massaged as this is what is going to make pegging an oh so enjoyable experience. The main advantage of a dildo is that you can rotate it to find the best possible position.
Face to Face Pegging
Pegging face on is a hugely popular position, especially for beginners, as you can see "Oh my god, this is amazing!" written all over their face. Of course, if they are not enjoying it so much, this will be pretty apparent too.
To make sure that you can get down easily face to face it will pay to pop a pillow or wedge under the recipient's booty to raise the hips and make it all go a little easier. You can also increase the amazing sensations by propping his head up with a few pillows to create a C curve through the body and allow easier access to the p-spot.
A tip to make this position even better is to get the receiver to wrap his legs around you with his knees open wide and hold onto his legs to give him support. This will require you to do most of the work in terms of movement but it will be worth it for the receiver. If you are using a curved dildo then this position will offer maximum stimulation of the prostate and provide the best orgasm!
Spooning Pegging
If you are struggling with insertion or penetration, or your dildo is on the larger side then spooning may be the best position to get you started. Have the receiver lie on his side with his knees up towards his chest so that you can be the big spoon and warp yourself around him with your leg up over his body.
This position allows the receiver to control the depth and speed of penetration as the movements can come completely from them in this position.
Cowboy Pegging
The Cowboy position is a fun variation on the face to face and a play on the reverse cowgirl. In this position the pegger lies back on the bed and allows the receiver to straddle them. This gives him complete control over the angle, depth and speed of the movements so that the pegger can lie back, enjoy the show and perhaps incorporate some hand job fun as his junk will be right there for the touching.
Have him slide down the dildo to his preferred depth and move his hips forward and back, side to side or around in circles to hit the p-spot exactly where he likes it. Just lie back and invite him to climb aboard.
Bent Over Pegging
Of course we can't forget the standing bent over position. Whether the receiver is bent over a chair, bed or kitchen table this position will be amazing and will put the pegger in complete control of the sex. If your man has tight hamstrings then this move may be a little difficult as he will not be able to bend so far but if you use something to raise his heels above his toes this will loosen his hips and allow for a wider range of movement.
Of course, if there is a significant size difference between partners then this position might prove a little difficult, or near impossible. But don't lose heart! Just stick with one of the other positions and blow his mind, and load, that way.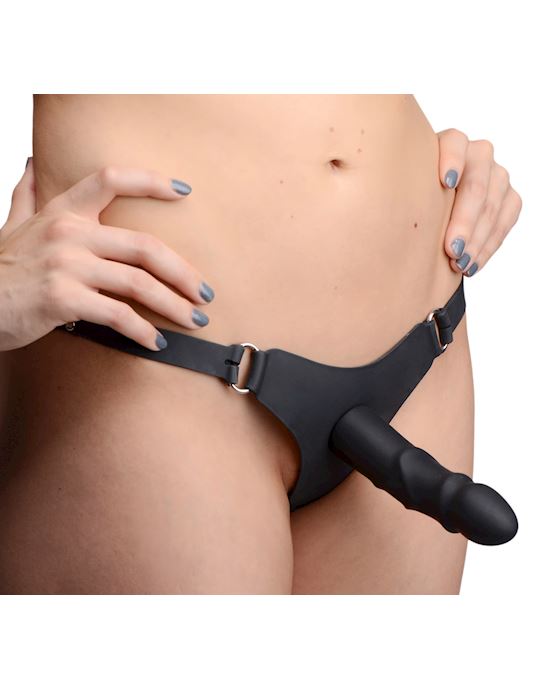 Elevate Silicone Strap On With Dildo$98.95Shop Now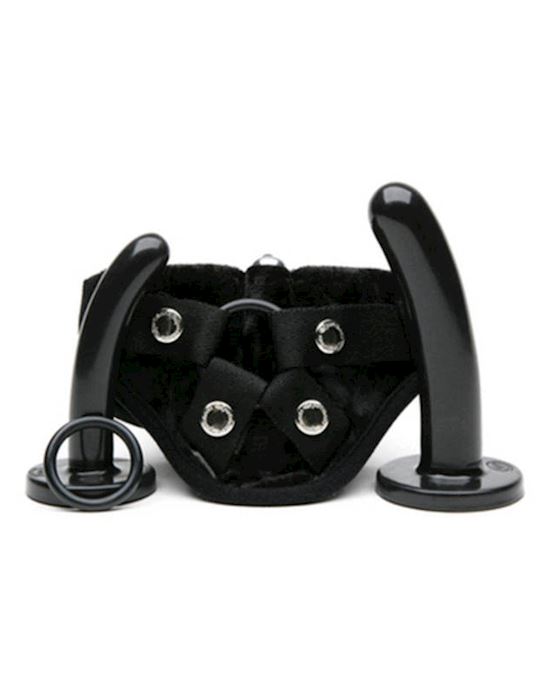 Tantus Bendover Kit Intermediate$114.95Shop Now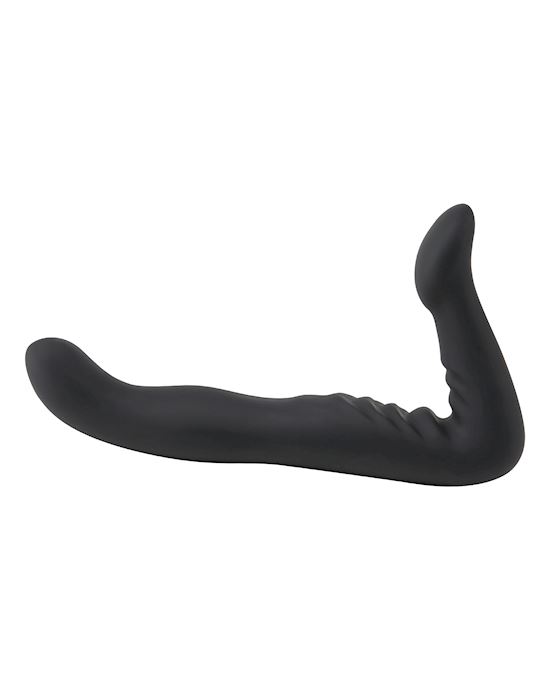 Fetish Fantasy Elite 8 Inch Strapless Strap-on$129.95Shop Now
Learn more about pegging and strap on sex
Want to become an expert? Check out these guides:
Content disclaimer: Adulttymegastore does not provide medical advice, diagnosis, or treatment for illness. Any information published on this website, either by Adulttoymegastore of its authors, is not intended to be a substitute for medical advice, and you should not take any action before consulting with a medical professional.