Are b-Vibe sex toys safe to use?
We love b-Vibe and you will too. Not only are their toys completely safe - they're of an incredibly high quality.
b-Vibe is a premium collection of tech-forward anal play products founded by certified sex educator, Alicia Sinclair. You can tell they've been designed well and b-Vibe is active in the community educating others about anal play.
Each b-Vibe product utilizes innovative design tactics to address specific, often unaddressed, sources of anal pleasure. They are the leaders in high-end anal accessories. We've never met anyone who didn't love their b-Vibe!
b-Vibe's core mission is to empower exploration through education. By offering a constant array of accessible content, carefully written guides, and real-world information, the brand promotes inclusivity and informed play.
They're an award-winning company with beautiful toys and beautiful packaging. Here at ATMS we love their inclusive advertising and their dedication to empowering people.
We are proud to stock some of their best sellers - Their Anal Training Kit, Rimming Plug, Novice Plug, Trio Plug, Triplet Vibrating Anal Beads, Cinco Vibrating Anal Beads, Snug Plugs, and Texture Plugs.
You won't regret buying b-Vibe so get one now!
Is this the best rimming toy in the world?
That's what folks are saying! Meet the first premium plug engineered to incorporate rotating beads for a rimming sensation and powerful tip vibration for orgasmic stimulation. This compact, certified body-safe, seamless, silicone plug is powerfully charged to stimulate all the right spots. Use with or without the wireless remote control that not only makes use a breeze, it also allows for diverse couple play possibilities.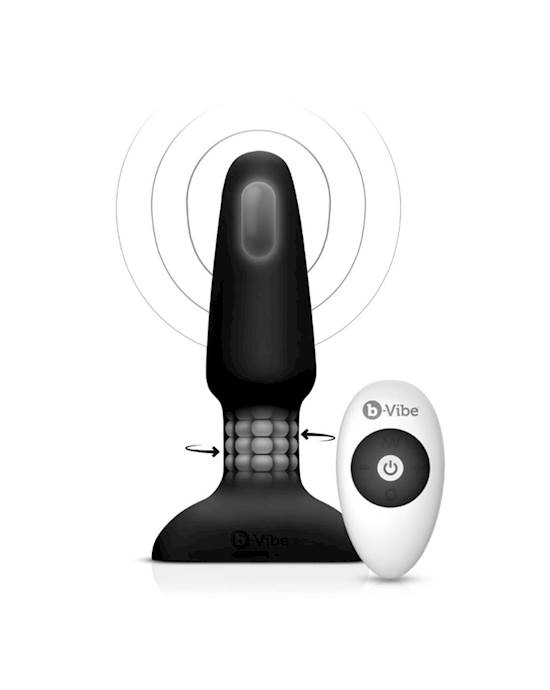 B-vibe Usb Rechargeable Rimming Plug$174.95Shop Now
A butt plug you can wear all day
The Snug Plug 1 is an ultra-comfortable, 55-gram weighted butt plug that is designed to provide a sensual feeling of fullness.
Wear during partner sex or enjoy discreetly for extended wear stimulation.Snug Plugs are made of body-safe, seamless silicone and feature a thick, flexible neck and smooth grip handle. It is designed for discreet extended wear.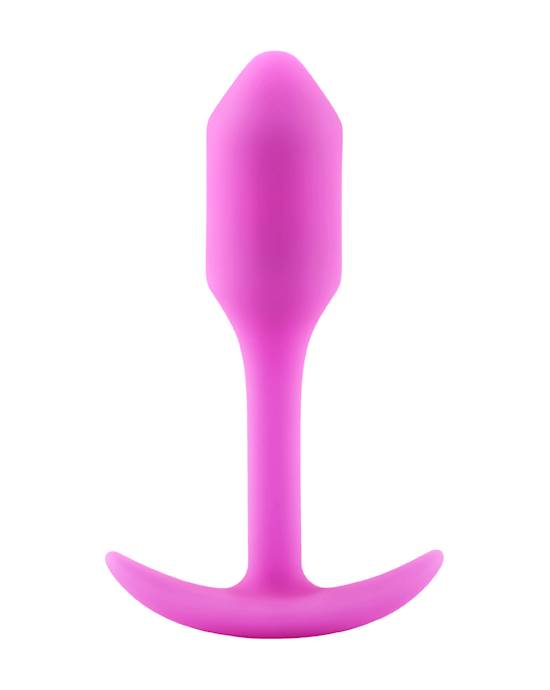 B-vibe Snug Plug 1$63.95Shop Now
Want to try anal?
Explore the joys of anal play with the new b-Vibe Anal Training & Education Set.
Going from zero to penetration is a big no-no. That's where the B-Vibe anal training kit comes in — anal training means taking the time, care, and vital steps to prepare your body for anal sex. This education set has been created to equip you with everything you need to safely prepare for anal penetration.
Product Features:
Small Silicone Butt Plug — designed to look and feel like a finger, the smallest plug in this anal training kit is slim enough for first-time anal play.
Medium Vibrating Butt Plug — once you start feeling comfortable with how the small butt plug feels, you might want to add another sensation to the mix: vibration. You can use vibration to stimulate your prostate or G-spot. Vibration also helps the sphincter muscles to relax- which is exactly what you want to do during anal play.
Large Weighted Butt Plug — the two weighted balls (180g) inside this non-vibrating plug will help you to create a sensual feeling of fullness.
Lubricant Applicator — this little gadget is one of those "best things you've never heard of" or used, for that matter. It does exactly what it sounds like by lubricating those hard to reach places.
Anal Enema — no anal training kit would be complete without an enema. We consider it as the perfect go-to for a 'deep' clean before anal play.
Zipper Travel Bag — because why wouldn't you take your anal training kit & education set on holiday?
Complete Guide to Anal Play — we've saved the best for last. Every purchase includes a 50 page handbook of the most comprehensive how-to guides on anal play, written by certified sex educators.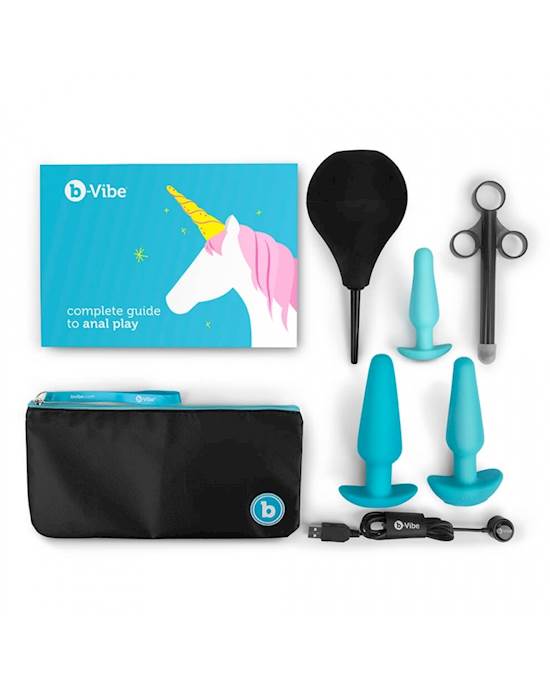 B-vibe Anal Training And Education Set$199.95Shop Now
(I Feel Like Being A) Sex Machine
Revolutionise your solo experiences with this sophisticated riding style sex machine. Blending functionality with fantasy, the cowgirl has a versatile 360 degree swivel rotation, multiple modes of vibration and 2 silken silicone attachments. Lasso optional.
Designed to ride for decadent self pleasure with a handcrafted saddle and slip resistant silicone base, the Cowgirl's precise engineering allows a powerful 1200 RPM of vibration to transcend its padded seat and paddle.
The two attachments allow you to find your favourite style of ride. A flatter, textured silicone attachment has 10 springs and a shallow bump best for grinding and intense clitoral stimulation. Enjoy blended orgasms with the second accessory which has a set of 10 springs and an insertable 4 inch curved probe for internal G-spot stimulation.
Riding the Cowgirl is a cinch with the multi-function LED remote with 3 metre cord. Or, connect to the smartphone app for cordless control up to 30 metres away. The app's futuristic technology allows two people to interact in real-time using non-verbal touch. Connect to a partner's device or share the controls with a partner remotely.
If you've dreamed of wang-wrangling on your very own mighty steed, hop on top of the Cowgirl for a superior experience.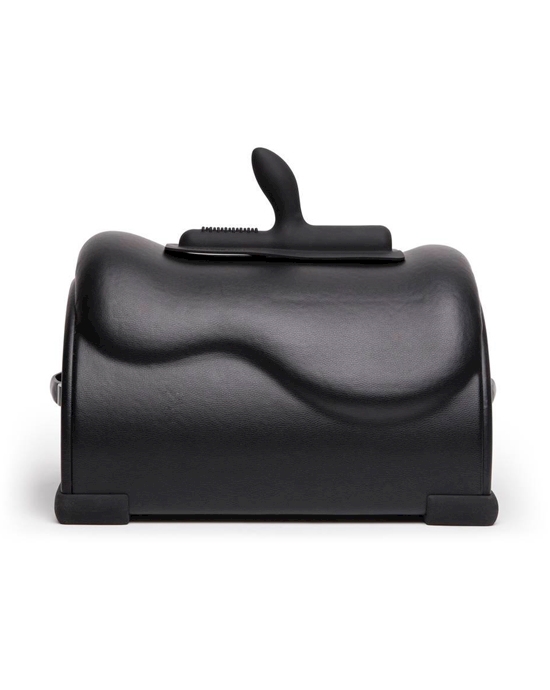 The Cowgirl Sex Machine$2295.95Shop Now