Sexy Adult Games for Valentine's
Make Valentine's Day a little more interesting this year with a fun and exciting sex game! Forget your nightly game of Scrabble or Monopoly and pull out something a little sexier this year.
Sex games can be the perfect way to increase pleasure and make things a little more interesting in the bedroom, encouraging you to get outside your comfort zone and try new things out. Communication and confidence are both hugely important in any sexual relationship, and sex games can help you connect on another level. You'll have the chance to learn exactly what your partner likes, and what they would like to try, plus this will bring up a healthy conversation that is bound to improve your sex life in more than one way.
Whether you've hit a rut in your sex life or simply want to try out something new, it's time to roll the dice and discover your fate…
A Year Of Sex! Card Game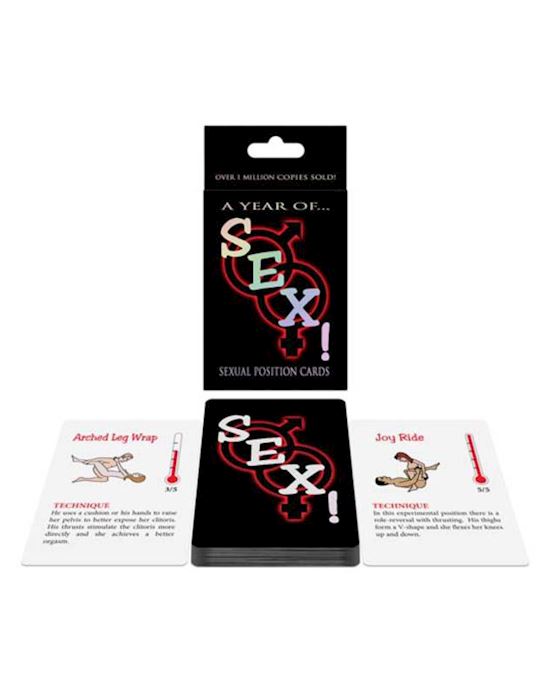 A Year Of Sex! Card Game$13.95Shop Now
How many positions have you had sex in? This game will have you yelling: Challenge Accepted! A year of sex! offers you over 50 different positions to try. Use the cards as positional references and play one of three sex games to build your fantasy. Each card offers simple instructions. Each position has a challenge rating of one to five, with five being the most challenging. Are you up for the challenge?
Bondage Seductions Game
Would you like to be blindfolded? Whipped? Or tied up? Why not get this game for Valentine's Day? Bondage Seductions allows you to safely explore the curious world of restraints, dominance, pleasurable pain, and submissiveness. Play as a game or simply use one card for each adventure!
Lust! Board Game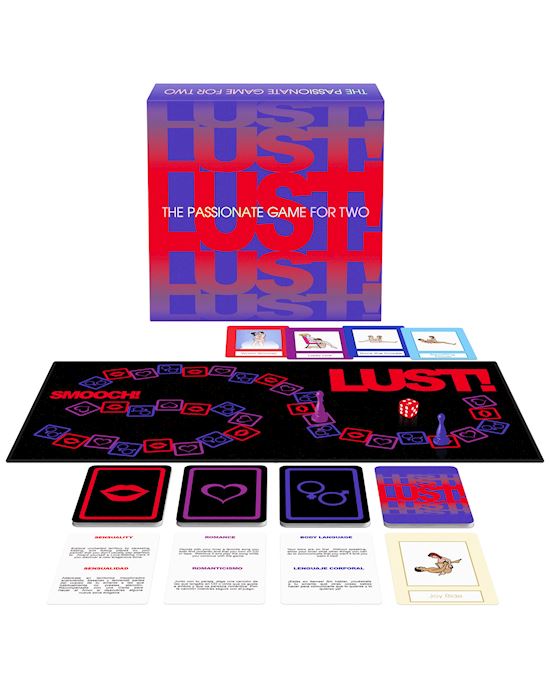 Lust! Board Game$37.95Shop Now
Intimately Explore Your Sexual Fantasies with Lust! The Board Game. This game that allows you to explore romantic and physical intimacies with your partner! As you move around the board, you and your lover explore sensual foreplay techniques while you build a sexual fantasy. Then you act out the fantasy at the end of the game.
Includes: A 10 x 14 inch gameboard, 60 Foreplay cards, 40 Love-Making cards, 2 game markers, a die and game rules.
Sex around the World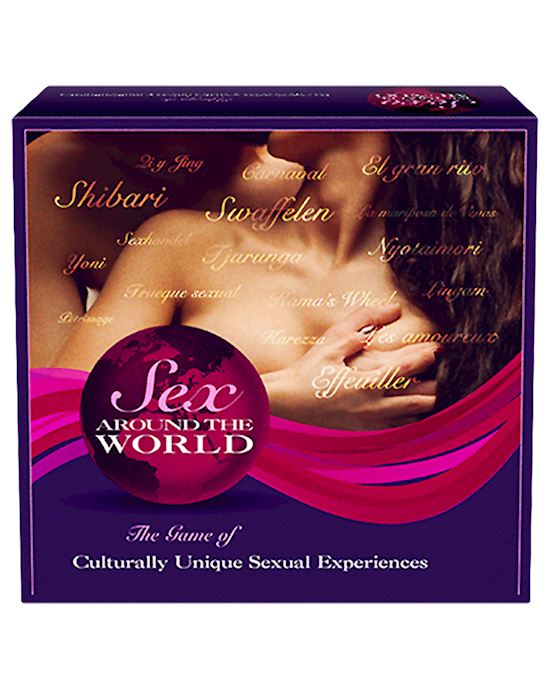 Sex Around The World$30.95Shop Now
Have you always wanted to travel the world to brag about all the countries you've had sex in? Well, with the Sex Around the World board game, you won't even need to leave the house! With 36 different sexual experiences to uncover, this game features sex positions and activities inspired from cultures across the world.
The game includes 36 Visa cards (18 for him and 18 for her) with 2 passports, a silk tie, candle, spinner, and 2 custom dice. Get prepared to see the sights with this exciting game!
Lucky Sex Scratch Tickets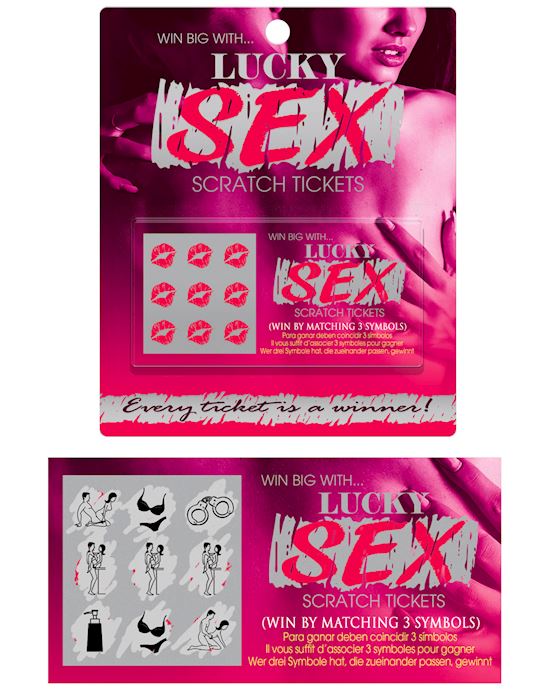 Lucky Sex Scratch Tickets$8.95Shop Now
Never won lotto? Don't worry – with these scratchies, everyone's a winner! These are a great gift for your partner, or perfect to have lying around if you're feeling a little lazy or uninspired.
Simply grab a ticket and scratch to reveal a sexy position or foreplay activity that you can try out for the night! If you have trouble deciding what positions to do, or simply need something a little different than your usual go-tos, this is an easy and non-obtrusive way to add a little more fun into the bedroom!
Roll the dice!
Your fate is your hands! If you really want to switch things up, Adulttoymegastore has a huge range of sex toys including vibrators, dildos, and cock rings to suit your every need! With 100% discreet packaging, ATMS is dedicated to your satisfaction!