How to Use Anal Beads, According to Experts
Always wondered about anal beads? Wonder no more!
Anal beads exist to heighten your pleasure during masturbation or sex. The key difference between anal beads and a butt plug is that the joy of using anal beads is in the removal and insertion of them.
Each wonderful pop feels amazing!
Butt plugs are designed to stay inside your booty. Anal beads are different - they will give you a great new sensation when they move in or out of your booty.
The movement of the beads is an incredible stimulant of the super sensitive nerve endings of your sphincter which is a circular muscle. It's like an internal massage and you're in control.
Anal beads are wonderfully versatile and accessible toys. You can use them as a beginner or a pro and you can use them at any stage of your sexual adventure - alone, in a couple, or a group.
You can use them to warm up before sex - wearing them for up to three hours - or you can gently pull the beads out when you near climax for a wholly different orgasm. They can be worn hands-free during solo or couple play so you can focus on other things!
Anal beads are a great beginner toy for anal play. They key is to start small, use heaps of lube and then heaps more, and consider starting to play on your own so you can work out exactly what you like. The shower is a great place to play with anal beads in case there is a little mess.
There's a huge variety of toys available - something for everyone.
The key to enjoying anal beads is to use lots of lubricant - even more than you'd think! Take it really slow. And you don't have to fit all the beads!! This is not a challenge!
Pop in one bead at a time. If only three beads feel comfortable: Perfect! Just leave it at that. You can still get enjoyment from inserting only one bead. Don't try to run before you can walk. Take it easy!
Our sex expert Emma Hewitt loves anal beads. Here are her favourite beads for beginners.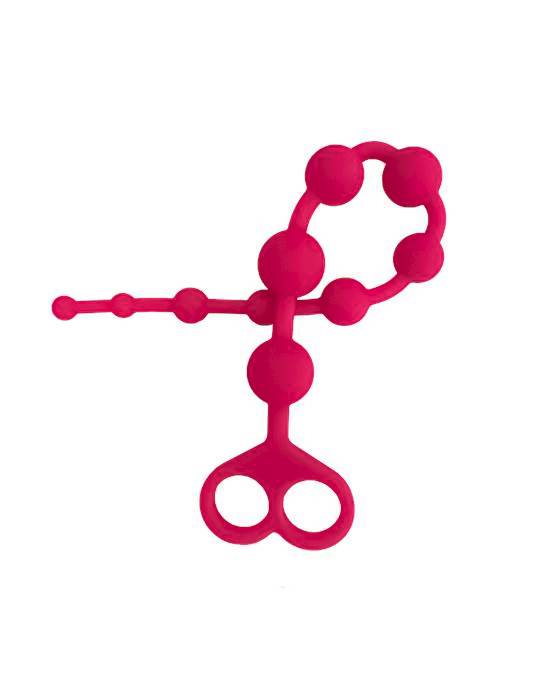 Silicone Beaded Anal Chain$7.95Shop Now,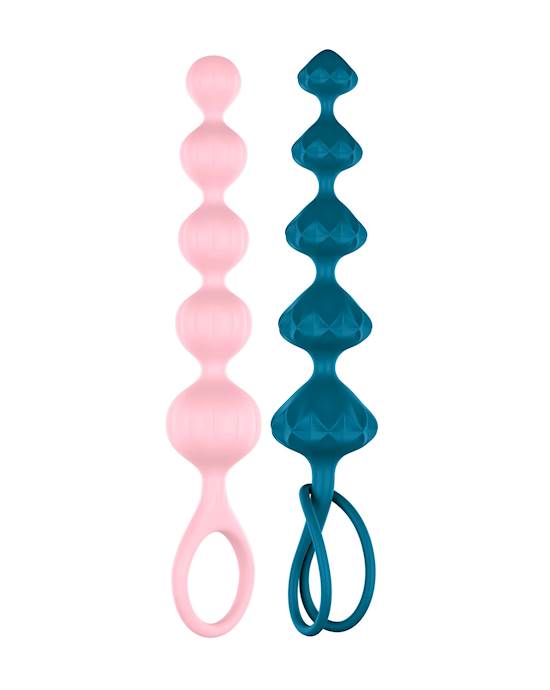 Satisfyer Anal Beads$44.95Shop Now,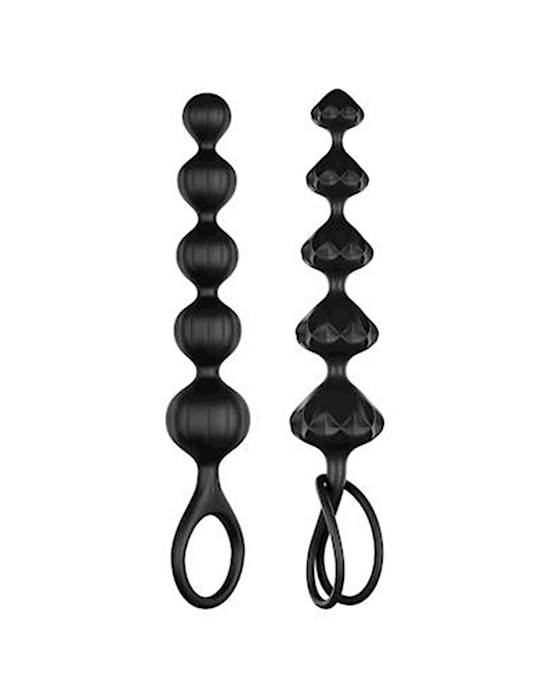 Satisfyer Love Beads$29.95Shop Now
Go for a tapered tip with graduating sizes rather than beads that are all the same size. Rigid beads are not going to feel as good as something soft and flexible.
Don't go really big. It's not necessary. Small is good. You'll still be able to feel them coming in and out.
Want more?
Adulttoymegastore is an online retailer of sex toys and lingerie with fast and discreet shipping worldwide. ATMS was opened in 2009 and is still proudly New Zealand owned and operated, with over 10,000 products from more than 45 brands to choose from! We take great pride in providing the best products to thousands of happy customers, and have many benefits such as a loyalty program, free samples, and personalised notes. Adulttoymegastore has a huge range of sex toys including vibrators, dildos and cock rings for every occasion! With fast, 100% discreet shipping, and price guarantee, ATMS has everything you need to make good sex, great!