Want to recreate 365 DNI at home?
Everybody is talking about the new erotic film hitting Netflix: 365 DNI. It's causing controversy over it's touchy (excuse the pun) plotline which is reminicent of 50 Shades of Grey.
365 DNI or 365 Days is a Polish erotic romantic drama film directed by Barbara Białowas and Tomasz Mandes, based on the novel of the same name by Blanka Lipińska,
The film tells the story of Don Massimo Torricelli a Sicilian mafia boss who falls for a girl he sees on a beach Laura Biel. He decides to kidnap her and give her 365 days to fall in love with him. It's classic romantic erotic film fare.
Despite only being released a few months ago the plot has many critics. Its portrayal of Stockholm Syndrome and sexual violence has many who might not be familiar with erotic plotlines horrified.
So let's talk about fantasy and reality and boundaries. Voyerism, rough sex, BDSM, and kidnap fantasties can be healthy as long as boundaries are really clear. All partners must enthusiastically consent to being part of the fantasy and any acts you're doing. Here's how to ensure that happens.
Step one: In a safe, no-pressure environment - where you both have your clothes on and you're in a neutral, safe space - talk about what you'd like to do. Ensure you can answer honestly and talk about what you do and don't want to do. Discuss any previous experience you have with BDSM or kidnap fantasies – is it your partner's first time? What are their likes and dislikes – some of the most extreme masochists don't like their nipples being gently squeezed while others will hang weights off them.
Step two: Ensure everyone knows that at any time consent can be withdrawn. Check in regularly - are you still enjoying this? Are you OK? Look at body language. If someone doesn't answer, stop - ensure everything is OK. Use a traffic light system - Red: Stop. Orange: Slow down. Green: Go. Safe words can also be used but a traffic light system allows more feedback.
Step three: Use the right equipment and practice safe sex. Don't use string or anything that isn't designed for BDSM. We have a huge range of great, safe bondage accessories to use. Do not have sex in front of other people without their consent.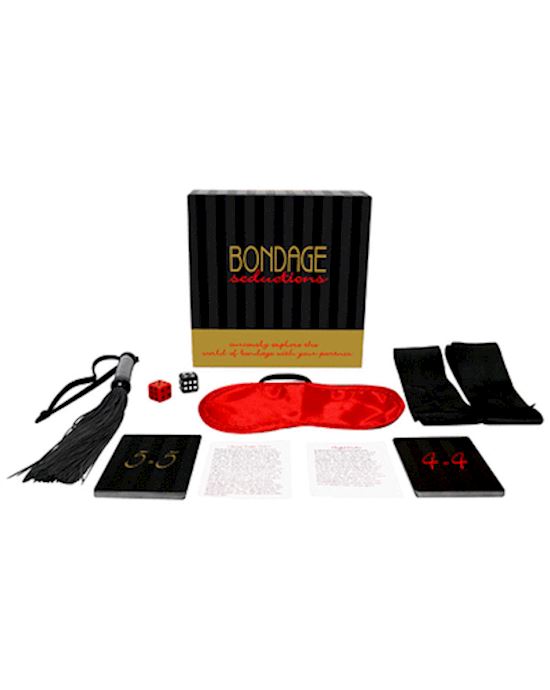 Bondage Seductions Game$32.95Shop Now,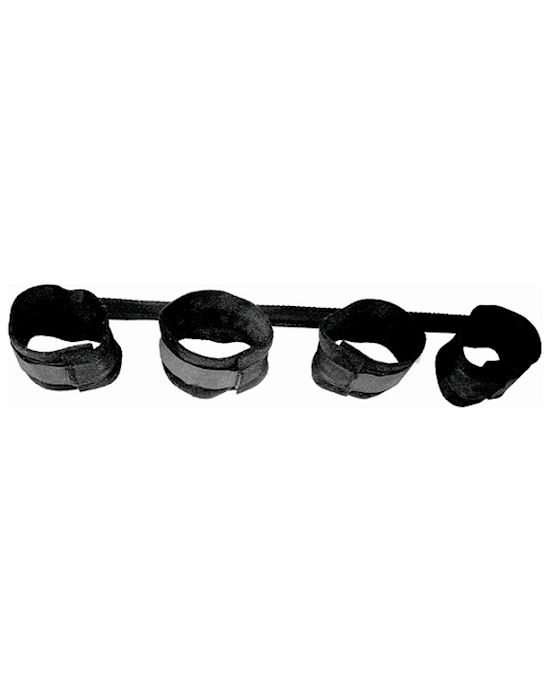 S&m Spread The Love Bar$64.95Shop Now,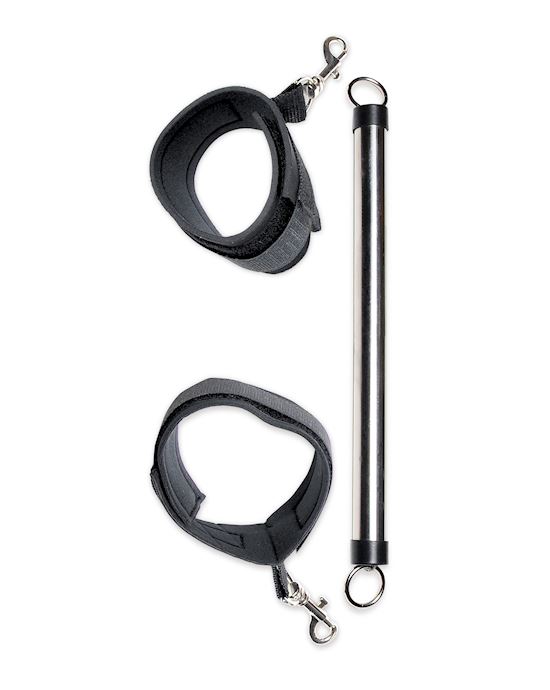 Fetish Fantasy Series Limited Edition Spreader Bar$59.95Shop Now
Step four: Consent. Consent. Consent! At every stage - check in. Is everyone feeling safe. Is everyone enjoying themselves. Enthusiastic consent is hot! Make sure you have it. Always remember: It's OK to stop. What looks amazing in a film might not feel hot for you in real life. It's OK to say "actually, I don't want this". It might sound silly but practice saying that to your partner before you try anything.
Step five: A hugely important component of BDSM and related fantasties that often isn't shown in movies and shows is aftercare. Aftercare is the time spent after participating in BDSM, where both partners check in with each other and make sure everything is okay.
Finally - Have fun! Here are some other props you might like to use to recreate 365 DNI at home.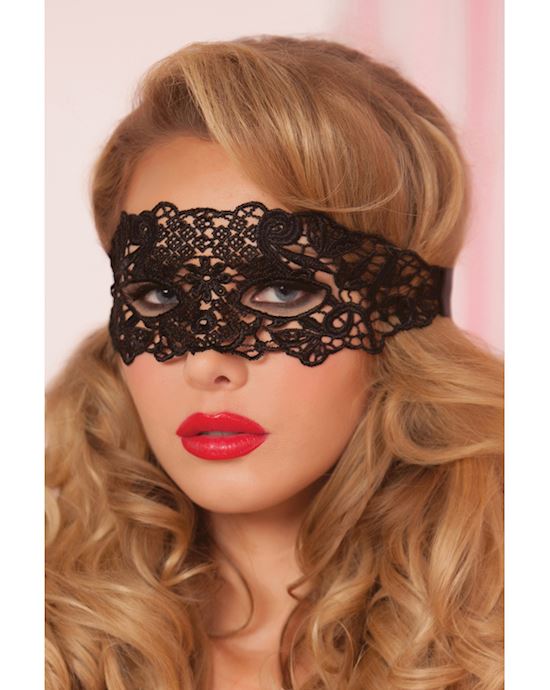 Lace Eye Mask$13.95Shop Now,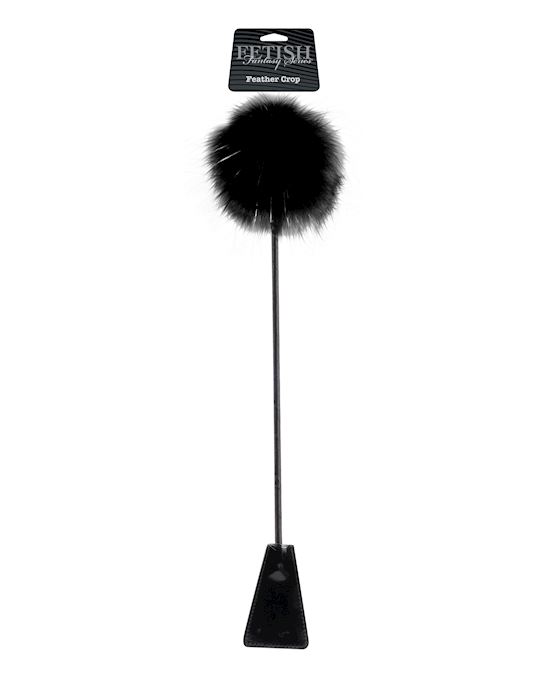 Fetish Fantasy Series Limited Edition Feather Crop$19.95Shop Now,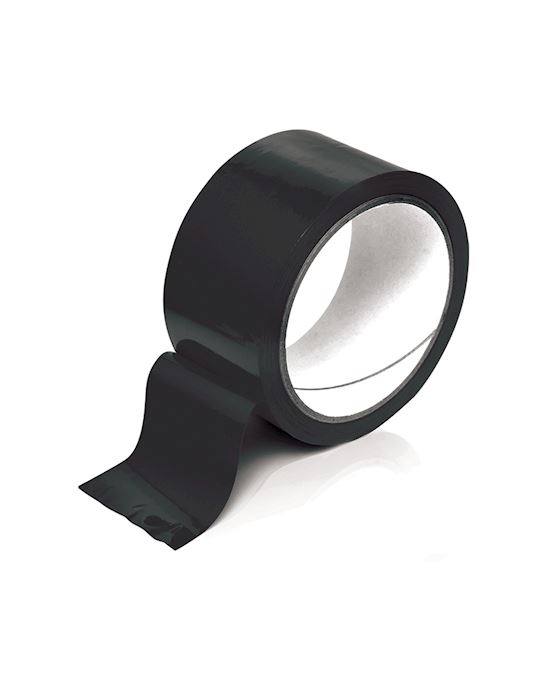 Fetish Fantasy Series Limited Edition Bondage Tape$9.95Shop Now