What are the best Electrosex toys?
What are the best Electrosex toys?
Tingling foreplay or pulsating punishments anyone?
Electrosex is a safe and extremely pleasurable way of stimulating the body with a controlled amount of electrical energy. Some electro stimulation toys will cause the muscles to tingle and contract. Others are more surface level and stimulate with light zaps and intense shocks. What type of stimulation and intensity you choose it up to you!
You might notice there are a few brands repeated throughout this list and that is simply because we are talking about the best of the best here.
Electrostimulation is one of the categories of play where you don't want to skimp. Better quality toys from trusted brands are safer to use, will last longer and will provide a more pleasurable experience.
We want deep, pleasurable stimulation, not zaps! It is low-quality sex toys that give electrosex a bad or scary name!
Mystim Sizzling Simon Estim Vibrator
This was my first ever electro stimulation toy and I still love it. It uses both vibration and e-stim which is perfect for easing into this type of stimulation. The vibration helps to lessen the intensity of using electro-stimulation alone.
This is an all in one unit that doesn't require an additional stimulator pack. So, you can insert it and use it just like you would with any other internal vibrator. When you flick on the electro modes, your muscles will tingle and clench resulting in a long, strong and very fun orgasm!
There are 8 vibration functions and 5 levels of vibration intensity. As well as 5 electro-stim programs and 10 levels of electrostimulation intensity. There is also a pelvic floor training mode which will give your PC muscles an amazing workout too.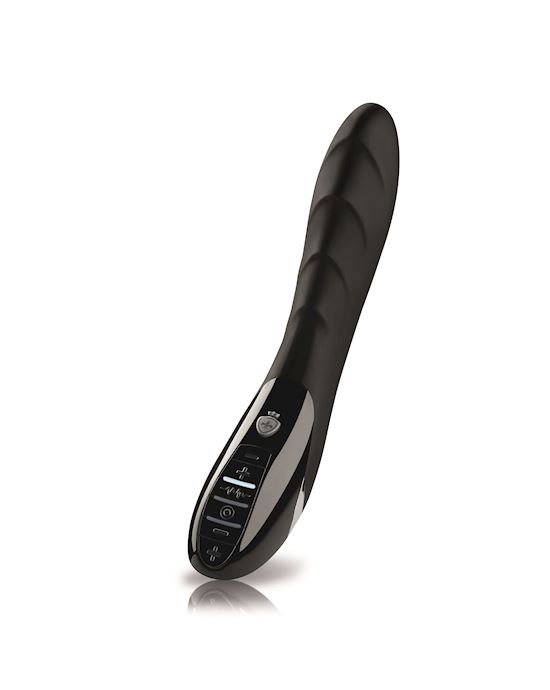 Mystim Sizzling Simon Estim Vibrator$159.95Shop Now
Electrastim Flick Duo Stimulator Multi-Pack
This pack has everything you need for a damn good electrostimulation time! Electrastim is one of the brands leading the way in the electrostimulation business and the Flick Duo Stimulator is one of their most popular packs.
This set comes with the Flick Duo power pack, 4 self-adhesive electro pads, a silicone probe for anal or vaginal stimulation, a pair of electraloops cock rings and a tube of electroconductive gel. It's everything you need to dive into play.
The internal probe is great for solo play but when you introduce some of the other products, you can experience some wild couples play too. The pads allow you to turn your bodies into sex toys. With a pad each, each time you touch the circuit will be completed and current will go through your body where you connect.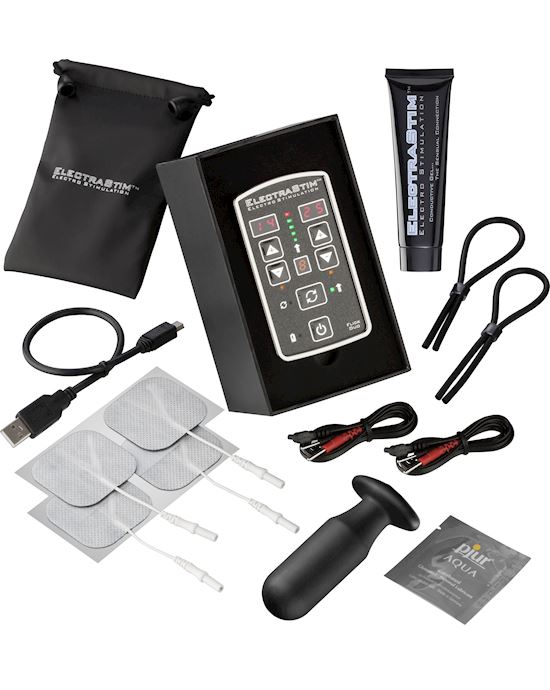 Electrastim Flick Duo Stimulator Multi Pack$489.95Shop Now
Electroshock E-stimulation Vibrating Prostate Massager
The prostate loves a deep, stimulating massage and an electro-stim toy is a perfect thing to give it just that. This silicone massager uses both vibration and electro-stim to stimulate the body. Made from smooth, soft silicone this toy has a lightly bulbous internal shaft and a textured external part to stimulate the perineum.
The two textured parts of the toy have electro-magnetic silicone. This means that you can feel the stimulation internally and externally. There are 10 vibration modes and 5 modes of electro-stimulation to explore.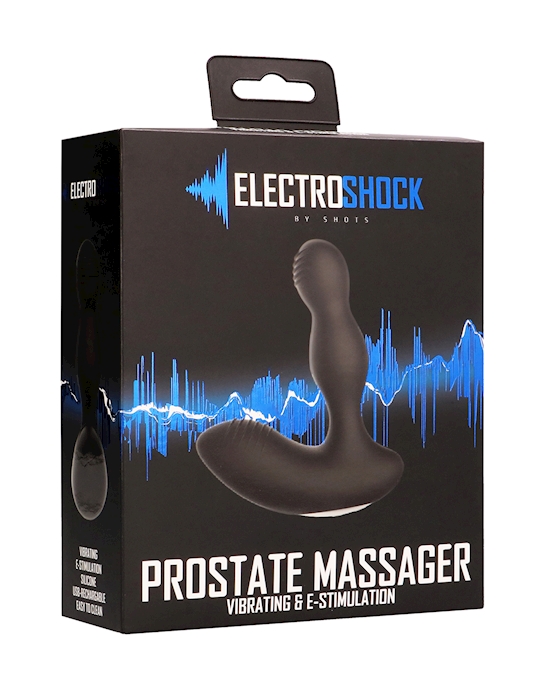 E-stimulation Vibrating Prostate Massager$129.95Shop Now
Mystim Rocking Force Butt Plug
If a simpler approach to anal toys is your preference, Mystim has a range of awesome butt plugs too. The Mystim Rocking Force has a classic butt plug shape with a bulbous body, a thin neck and a nice wide base that sits outside the body. There is also a tapered tip for easy insertion and prostate massage if you have one.
This is a medical-grade silicone toy and has a smooth, soft surface and conductive surfaces on either side of the toy. You will need to plug this into a Mystim power unit to control it. You can check out the range of Mystim products here.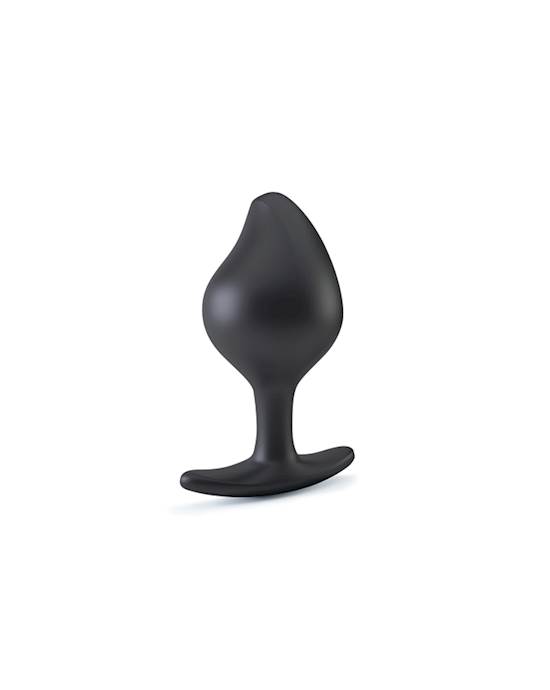 Mystim Rocking Force $84.95Shop Now
Zeus Deluxe Edition Twilight Wand Kit
If something a little more electrifying is your cup of tea, then a Violet Wand might be the answer. Violet Wands are external toys that provide stimulation that feels a little more shocking than some of the other toys. But only if you want it to be.
Rather than penetrating deep into the muscles, violet wands provide surface-level stimulation only. On the lower levels, this wand will feel like champagne bubbles fizzing on your skin and as you turn it up it will feel more like a sharp jolt of electricity. There is a stimulation type for everyone with this type of toy.
This kit comes with 5 different electrodes to explore different areas of skin and different types of pleasure.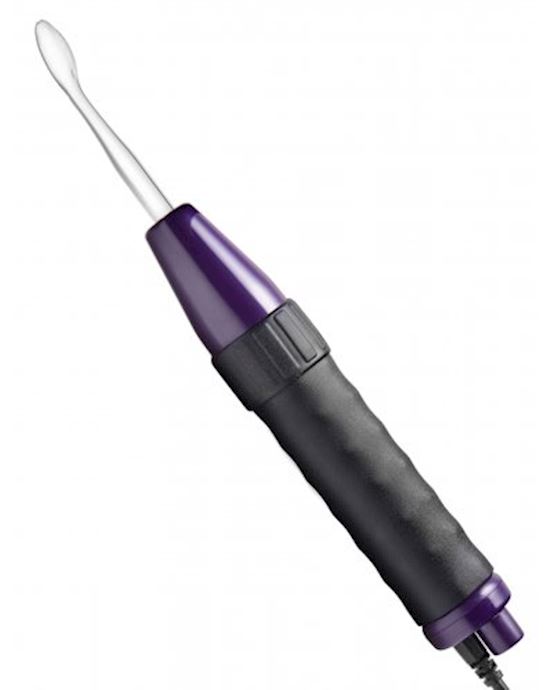 Zeus Deluxe Edition Twilight Wand Kit$218.95Shop Now
Electrastim Leather Spanking Paddle
Oh yeah! We love a spanking paddle! And, this one takes things to the next level with the introduction of electrostimulation too. This paddle is made from smooth leather and includes the metal connectors for a mix of two distinct textures while you play. You will need to add some electroconductive gel to the contacts to ensure that you feel all the lovely electrostimulation.
This is a bi-polar paddle which requires two pin connectors and an Electrastim Stimulator to work. You can use both pins to control the toy by itself or connect it up with another Electrastim toy for an even more explorative experience.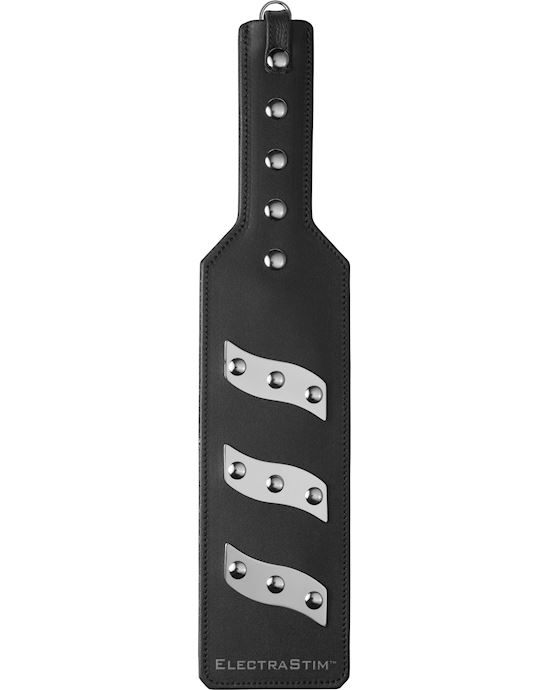 Electrapaddle Leather Spanking Paddle$129.95Shop Now
Want more?
Adulttoymegastore is an online retailer of sex toys distributing worldwide. ATMS was opened in 2009 and is still proudly New Zealand owned and operated, with over 8,000 products from more than 45 brands to choose from! We take great pride in providing the best products to thousands of happy customers, and have many benefits such as a loyalty programme, free samples, and personalised notes.
Adulttoymegastore has a huge range of sex toys including vibrators, dildos and cock rings for every occasion! With fast, 100% discreet shipping, and price guarantee, ATMS has everything you need to make good sex, great!